Gazing Into the Distance
The Misty Mountains of Nantou
精華簡文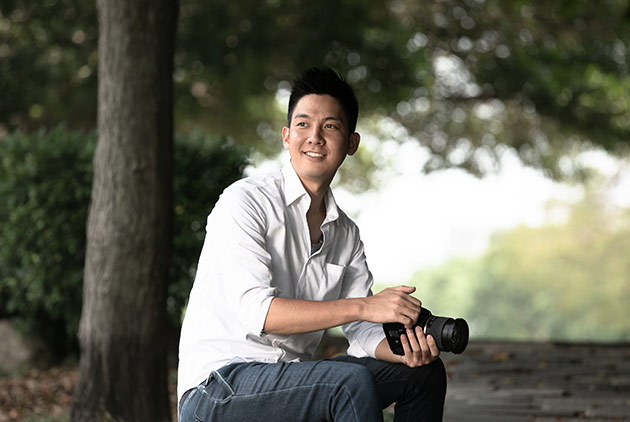 Source:Nantou County Government
After four years in front of the camera as a fashion model, Kengo Kobyashi decided to follow his passion for recording his life and get behind the lens as a photographer. Having first come to Taiwan a little more than two years ago, not only has he fallen in love with Taiwan's cultural color and natural wonders, but the photos and writings he has shared online continue to surprise and delight people around the world with Taiwan's beauty.
The Misty Mountains of Nantou
By Nantou County Government
Sponsored Content

"My first impression when thinking of Nantou is 'mountains'. It has a very 'organic' feeling to me," relates Kobyashi. A native of Tokyo, before he had ever visited the area in person, he knew about Dongding Oolong tea from working part-time at a teahouse back in Japan. This helped create an affinity for the teafields of Nantou, he relates with a wry smile, as if savoring a mouthful of fine tea.
"I knew that Nantou was mountainous, and the air and water are especially clean, which is why it grows such fine tea." Kobyashi went on to name Oriental Beauty and Jin Xuan as his favorite varieties of Taiwanese tea, their smooth feel on the palate never failing to delight. A flavor unobtainable in Japan, he was captivated from the first sip.

Staring out over the endless ripples and folds of mountain ridges in the distance, Kobayashi says that it seems like every time he comes to Nantou, all he sees is ethereal mist wafting around, reminding him of the animated fantasy film Princess Mononoke.
A fan of director and animator Hayao Miyazaki, Kobayashi observes that the animation master's work invariably centers on two topics - the pure hearts of children and humanity's innate desire to reconnect with nature. Each time he ventures into the wooded mountains and indigenous communities of Nantou, it affirms that monumentally mysterious sense of beauty and power.
"It's so convenient to get anywhere around Taiwan, which makes it perfect for frequent excursions," says Kobayashi. It's a big world, and Japan is comparatively large, but Taiwan is very easy to travel around. You can just throw on a rucksack and go! This is why he practices what he preaches, and heads out into nature whenever he has time, never failing to discover Taiwan's undiscovered beauty.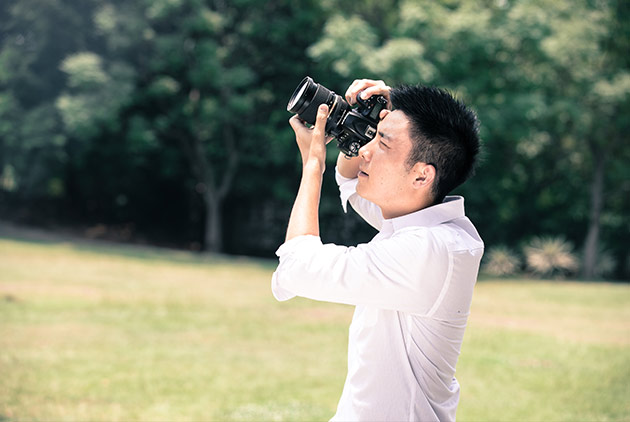 Source: Nantou County Government
"To me, the indigenous people are Taiwan's most beautiful landscape, and the biggest motivation for me to stay in Taiwan," says Kobayashi.
(Read: Indigenous Culture, not Food, is Taiwan's Top Tourist Attraction)
Japan is a comparatively more expansive country, yet apart from the Ainu of Hokkaido, there are practically no indigenous peoples throughout Japan. Contrast that with Taiwan, which hosts incomparably rich indigenous culture within a small area.
Shortly after arriving in Taiwan he happened to attend the Amis tribe's annual harvest festival in Taitung, immediately becoming enchanted with traditional indigenous culture. More recently, at the introduction of Taiwanese friends, he has made multiple visits to Nantou to explore the mountains and indigenous communities.
"Nantou alone has the indigenous Bunun, Atayal, and Tsou tribes," says Kobayashi. One recent experience that touched him deeply involved joining Bunun children from the Luona community in Xinyi Township on an overseas trip.
"The first time I saw a video on YouTube of Bunun children under the direction of Ah-Gui in Europe for a singing competition, all I can say is that I was quite moved. Their voices feel transparent and pure to me. Truly unique!" This prompted Kobayashi to further explore Nantou's deeper cultural landscape, beyond the typical tourist experience.
Granted, he has tried the typical tourist thing in the past, visiting such points of interest as Sun Moon Lake and the Wangyou Forest in Chushan. Laughing, he looks back and says that Sun Moon Lake reminds him a little of Japan's Lake Shikotsu, which made him feel at home.
Meanwhile, Shimen Mountain was a big surprise to him, a trekking enthusiast, because he found it incredible that in under 20 minutes of hiking he could reach a vantage point overlooking the ridges of the Central Mountain Range between Nantou and Hualian, along with the dreamlike scenes of mist winding through the hills. And with no light pollution, being able to just look up and gaze at all the stars in the brilliant night sky created unforgettable memories.
It is these many stirring moments while traveling that keep him seeking to rekindle humanity's endless connections with nature. And today, more in-depth travel experiences feed his drive to express how he feels about all the beauty in his heart through his lens and words, to bring out Taiwan's unique qualities over and over for the world to see.
Translated by David Toman
Edit by Tomas Lin
Content sponsored by Nantou County Government
---
Additional Reading
♦ Prick up Your Ears to Listen to a Symphony of Mountain Forest Sounds
♦ Focusing on the Joys of Authentic Nantou Cuisine
♦ Japanese Photographer: Let the Beauty of Taiwan be Seen