TEDx Ambassadors: Taiwan's Strength Lies in Cultural Freedom
精華簡文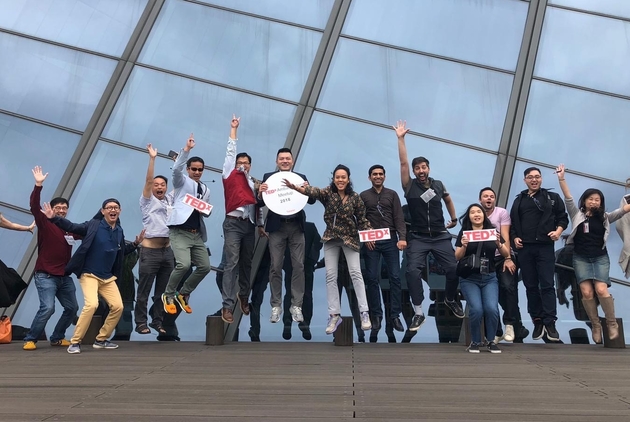 Source:TED
When a group of TEDx ambassadors visited Taiwan recently, they said it was Taiwan's cultural freedom and diversity rather than the usual night market delicacies that proved to be the biggest draws. What did they see that left the deepest impression on them?
TEDx Ambassadors: Taiwan's Strength Lies in Cultural Freedom
By Monica Wang
web only


"Guess which of the buildings here is the oldest?" a guide in the old Dadaocheng area in Taipei asked a group of about a dozen people from foreign countries who had just arrived in Taiwan.

The visitors started chatting among themselves, trying to come up with an answer based on the buildings' architectural style and height, as well as the way the street was laid out.

The individuals in the group were not visiting scholars or regular tourists, but rather representatives of TED, the world's foremost creative community devoted to changing the world by spreading ideas. Chosen from local TED communities, these TEDx "ambassadors", as they are called, are responsible for overseeing and growing TED organizations and TEDx events in their regions and fostering a spirit of collaboration.

The group of TEDx representatives from Pakistan, Russia, Greece, Malaysia, Vietnam, Indonesia, Thailand, Singapore and Japan arrived in Taiwan in the second half of November to prepare for the TEDxWeekend being held in Taipei in 2019 in celebration of the event's 10th anniversary. More than half were visiting Taiwan for the first time.

Source: TED
Their five-day trip started on Yongkang Street in Taipei and ended at the Beitou branch of the Taipei Public Library. The took in major attractions such as the National Palace Museum and also perused independent bookstores such as the Libratory and Mollie Used Books, and even went to Yilan County to get a taste of aboriginal life.
At the end of their trip, they were all asked what most impressed them about Taiwan. Whether they cited a specific attraction or people, their answers invariably touched on the values of diversity and coexistence.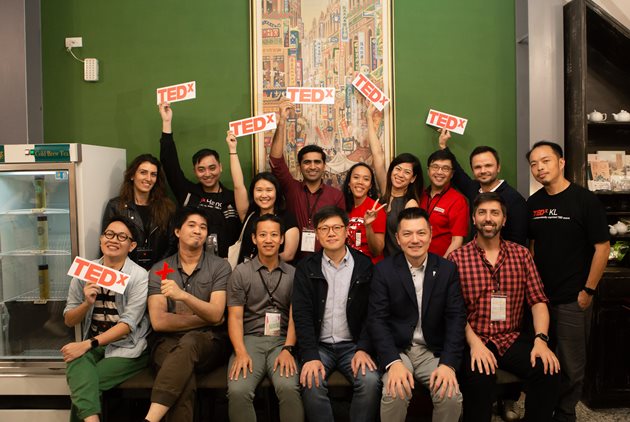 Source: Justin Wu
Greek Tedx Ambassador: A Common Thread between NPM, Greek Antiquities
Elena Papdopoulou, the TEDx ambassador from Greece, works as a creative curator and participated in the organization of the Olympic Games in Sydney and Athens. Before coming to Taiwan, all she knew about it was that it was geographically close to China and known for making electronic products. Once here, the orderly yet relaxed atmosphere of Taipei's MRT system and the ancient civilization embodied in the National Palace Museum collections really resonated with her.
But what wowed her the most were the Lanyang Museum designed by Taiwanese architect Kris Yao and the Bulau Bulau aboriginal village, both in Yilan County. (Read: Improving the Life of Yilan People through Architecture)
She was deeply impressed by the way the museum's architecture completely incorporated the surrounding landscape, and also by the self-reliant, sustainable lifestyle of the indigenous people living in an aboriginal village not far from the city. The harmony between nature and architecture and the city and countryside was worth emulating, she said. (Read: Taiwan's Architecture Comes of Age)
Indonesian TEDx Ambassador: Taiwan Truly Embraces Mixed Cultures
Forentina Niradewi, the under-30 organizer of TEDx in Jakarta, demonstrated an acute power of observation. When the group was visiting the Cisheng Temple in Dadaocheng and listening to the guide's description of the iconic site, Niradewi was the only one to notice a scroll hanging above them from the frame of a doorway with images of a pair of scissors, a ruler and a mirror. She nearly stumped one of the temple workers when she asked about it.
"In Indonesia, we have really mixed culture and races and languages, but it's divided," said Niradewi, who noticed that the items Taiwanese museums collect from countries around the world are clearly labeled and described, something not so common in Indonesia. (Read: An Indonesian Mother's Journey in Taiwan)
"The way [our museums] explain and preserve this is not that comprehensive. So I am really impressed that you really embrace mixed cultures," she said.
She was also impressed by the boldness of museums here.
"In the Lanyang Museum you actually use Vivaldi's Four Seasons. In Indonesia that would be taboo, like, 'Oh, you can't say it. It's not ours.'…. I think in the future we need more honest people with culture." (Read: The Rise of the Eslite Nanxi Commercial District)
Argentine TEDx Ambassador: An Amazing Election Culture
The Lanyang Museum also made an impression on Javier Yunes, the TEDx ambassador from Argentina. Yunes had the longest flight to Taiwan of any of the visiting ambassadors and was also the most likely to crack jokes. Hailing from the city of Rosario, Yunes has organized countless large-scale TED forums and even helped plan the wedding of international soccer star Lionel Messi, who comes from the same area as Yunes.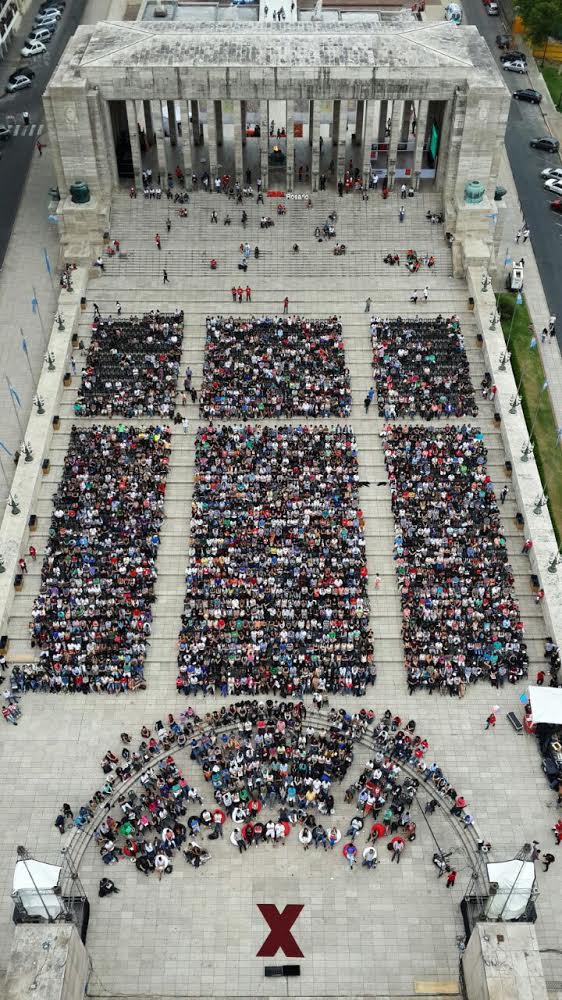 Ted at Rosario, Argentina (Source: Javier Yunes)
In Taiwan during a period of intense campaigning for Taiwan's nationwide elections for local government offices on November 24, all of the group members were astounded by Taiwan's election culture and enthusiastically copied the hand gestures of various candidates seen on their campaign posters. (Read: Why So Many Referendums This Year?)
"[In Argentina,] we are just...[posing]. Here, they have to really call attention to themselves to sell themselves," Yunes observed.
Argentina will hold national elections in 2019, Yunes said, and he believed the former ruling party that was caught in corruption scandals could be voted back into power.
"There is a chance they may come back in next year's election," he said. "There is no logic anymore. If you love somebody, you are going to love them no matter what happens."
In Taiwan, however, he met several political figures who did not seem interested in accumulating wealth or monopolizing power, he said. Many still sought to help different voices through different channels, something Yunes found moving.
Another of the trip's highlights that according to the organizer captivated the entire group was the two-hour stop at independent bookstore the Libratory that was only supposed to last for 30 minutes. The TEDx ambassadors were taken by the owner's passion, ideals and crazy ideas, and asked many questions.
Singaporean TEDx Ambassador: Still Room for Idealism
Dave Lim, the TEDx ambassador from Singapore and corporate innovation consultant, said idealism and "non-tool-oriented" thinking are often motivators of innovation.
Lim said that everything in Singapore revolved around money and business, and even those well-prepared in both of those areas often still don't make it. He thought it hard to believe a place like Taipei still existed, a place, he said, where everybody could come in contact with different viewpoints, trends, or ideologies.
Luke Lee, managing director of the School of Life in Taipei and the organizer of the TEDx ambassadors' visit, felt the visitors' reactions showed that Taiwan is ready for a more lofty appeal in promoting tourism. (Read: Can Taiwan Become A Tourism Powerhouse?)
"Taiwan has already been through the stage where economic growth is the only value. Is it now possible for us to draw tourists by promoting something other than our night market food culture? Shouldn't we highlight our cultural diversity and freedom to attract knowledge communities and deepen the international community's understanding of Taiwan?" he wondered.
That will be the challenge when Taipei hosts the TEDxWeekend next year.
Translated by Luke Sabatier
Edited by Sharon Tseng