Taiwan Scene
Eight Taiwan Lantern Festivals
精華簡文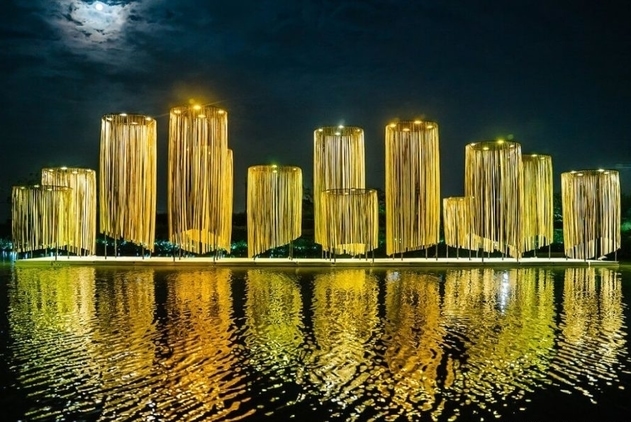 Source:Tainan City Government
To use a baseball analogy, if the first six days of Chinese New Year are the playoffs, then the Lantern Festival is kind of like the World Series. Only way more colorful. 
Eight Taiwan Lantern Festivals
By Taiwan Scene
web only


In Chinese, Yuánxiāo jié means Lantern Festival,and while most visitors associate the term with the town of Pingxi (which has turned the annual event into a year-long cottage industry), in fact the festival is a specific happening meant to denote the end of the annual Lunar New Year's festival.

To use a baseball analogy, if the first six days of Chinese New Year are the playoffs, then the Lantern Festival is kind of like the World Series. Only way more colorful.

Since you already know about the Pingxi Lanern Festival, this will be the last mention of it in this article, specifically to let you know that despite it's popularity, the Pingxi Lantern Festival is by no means Taiwan's definitive lantern festival. (Read: Is Taiwan's Famed Pingxi Sky Lantern Festival an Environmental Plague?)

That honor goes to the first item on our list:
1. The Taiwan Lantern Festival
This is the big Kahuna of Taiwan's lantern festivals, with everyone from cities and counties to banks, religious groups and private companies vying to outdo each other with the most colorful and creative floats. So important is the nation's main lantern festival that it moves around the island from year to year (kind of like the world's fair). 2019's festival will be held from February 19 to March 3 in southern Taiwan's Pingtung county. Click here for more information.

Regardless of what the rest of the country is doing, it isn't a Taiwanese holiday unless Taipei gets into the act, and this year the action centers on the areas around Beimen (North Gate) and Ximen (West Gate) from February 16-24. Expect parades, ceremony and all the colorful pageantry you'd expect to find in Taiwan's capital city to celebrate the year of the Pig. And yes, Peppa will be present. Click here to check out the routes.

Not to be outdone, Taiwan's southernmost city also throws a number of lantern festivals annually, including the major city festival lighting up both banks of the Love River between the Kaohsiung and Cisian bridges. Held in 2019 between February 9 and 20, The Kaohsiung festivals feature laser light shows, eating contests, and more lanterns than you can shake a stick at. For the more religiously inclined, the "Three Shans Blessing Lantern Festivals" are held simultaneously at Fo Guang Shan, Cishan and Guanshan Buddhist temples. Click here for more information.

4. Taichung City Mazu International Festival
Mixing religion, opera, martial arts and religion, this eight-day festival has been going on in Taiwan's central city since 2004. (Read: The Mazu Pilgrimage Experience)
Expect to see parades featuring gods carried on palanquins by devotees, fireworks, and of course tons of colorful lanterns. 2019's Taichung Lantern Festival takes place from February 16-24. Click here for more information.
5. The Yuejin Lantern Festival
Not for nothing is Tainan thought of as the Portland of Taiwan, and to ring in the year of the pig, Tainan will be putting on a month-long festival incorporating lanterns, music, food and plenty of artwork from the young hipsters who call Taiwan's cultural capital home. Expect to see tons of local artists exhibiting new works mixing classical forms with new media technology. Click here for more information.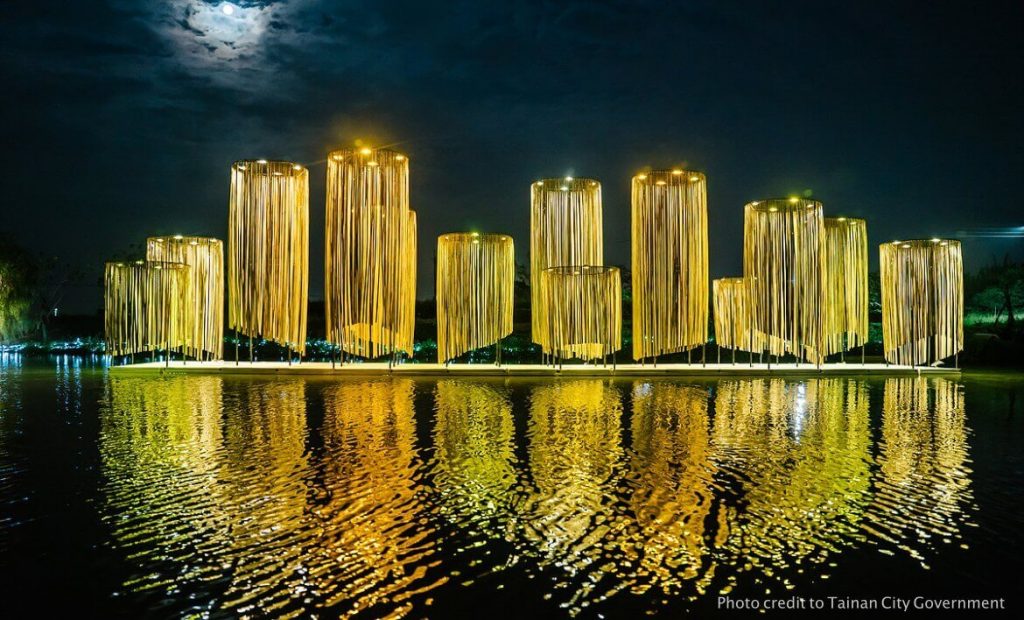 6. The Yuanshui Beehive Fireworks Festival
Taiwan's most notorious festival (it's often listed as one of the world's most dangerous religious celebrations), the Beehive Fireworks Festival, or Beehive Bottle-Rocket Festival, as its sometimes called, is kind of like Spain's running of the bulls. Except instead of bulls, our festival has bottle rockets, millions of them, launched horizontally out of gigantic boxes called castles directly into throngs of festival participants. If you're looking for a once-in-a-lifetime Taiwan experience, this is it. 2019's festival will be held on February 18 & 19. Click here for more information.

7. Master Han Dan Firework Festival
Though less known than the Tainan festival, Taitung's Master Han Dan Firework Festival has been going strong for fifty years. The Taitung festival happens on the seventh day of the lunar year (February 19 in 2019) and includes lanterns, music, festivities, and of course dangerous amounts of ordinance. Lonely Planet wrote an interesting article about the Master Han Dan Firework Festival.

8. Luzhunan Haocaitou Art Festival
Finally, the Luzhunan Haocaitou art festival in Miaoli is a great choice for families visiting with children. In the old days when folks were poorer than they are today, many couldn't afford proper lanterns (let alone fireworks) and learned to carve radishes, gourds and other items into lovely DIY (and fully compostable) facsimiles. The Luzhunan Haocaitou festival celebrates the thrift and handicraft of old Taiwan.
Edited by Sharon Tseng
---
Taiwan Scene is the online journal of MyTaiwanTour.
We publish stories introducing readers to the culture, scenery and travel possibilities of our homeland, articles to help travelers make the most of their time in Taiwan, and occasional interviews with movers and shakers from Taiwan's ever-expanding creative scene.
Prolonged exposure to Taiwan Scene may instill in readers a profound desire to experience Taiwan personally. If these cravings persist, please contact us immediately.
Original content can be found at the website of MyTaiwanTour: Eight Taiwan Lantern Festivals (that aren't the one you think)
This article is reproduced under the permission of Taiwan Scene. It presents the opinion or perspective of the original author / organization, which does not represent the standpoint of CommonWealth magazine.