Crossing
A Dutch Wife and Taiwanese Mother's Letter to Her Unborn Child
精華簡文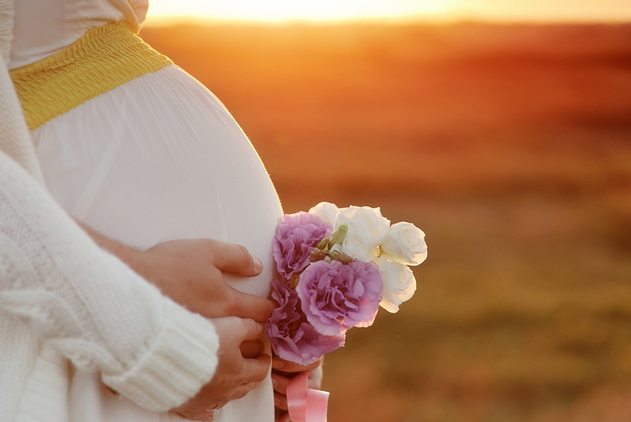 Source:Shutterstock
Yizhuo L. is always being suspected by her Dutch in-laws of trying to turn their only grandson Taiwanese, or being hounded by her own parents to make sure the heritage of traditional Chinese culture is not lost in her son. She teaches Chinese to foreign students and embraces sinology while bring bombarded by cultural differences. Right now, her greatest challenge is nurturing her cross-cultural marriage.
A Dutch Wife and Taiwanese Mother's Letter to Her Unborn Child
By Yizhuo L./ Brieven aan jou
Crossing@CommonWealth

Dearest,
The ninth of August, the next day after Father's Day in Taiwan, you gave daddy your first Father's Day gift—he felt you moving in my belly!
Thank you, my sweet. Your father always complains he feels left out. It's nice of you to let him "participate." It is the 27th week, every day I feel you growing inside me. You bring me boundless joy and surprise.
Mommy is writing this letter to say you are unique.
Not only because you are our darling baby. As you grow and discover more about yourself, I want you to face all of life's lessons with humility, to overcome each hurdle with wisdom.
Any marriage is a mixture of romance and conflict. A marriage between two people from different countries and cultures is doubly so. My dearest child, my Chinese culture and your father's Germanic culture are combined in you.
Frankly, I never thought cultural differences would be a problem. But living with your daddy, marrying him, discussing money and your education with him—whenever we argued, he'd chalk it up to "cultural differences." So I found my philosophy of tolerance was inadequate.
This is what happens when an unstoppable force meets an immovable object. There is no complete surrender of the mind. There is just continuous friction, the proverbial "daily grind", as we ponder the secret arts of one another's heart.
This does not need to be a bad thing. Small-scale diplomacy is constantly required. Through the years, by maintaining harmony where the rubber meets the road, we continue our beautiful journey together.
When I was nearly three months pregnant with you, my mother—your grandmother—became worried I'd catch some disease while flying aboard. She was adamant that I should not return to your father's homeland to complete our marriage registration. I remember her ultimatum: "If you go, don't come back!"
To be honest, I was worried about you as well, so I asked your father if we should postpone. To which your other grandmother, his mother Oma, issued her ultimatum: "If you won't come, you aren't marrying my son!"
Dear child, unfurrow your brow when you hear this, and think: what is the cultural difference that's led to this lapse in communication?
Your grandmothers were both correct. They were simply tackling different angles of the same problem.
At the time, I shed many tears because I was caught between a rock and a hard place. My mother loved me and wanted to protect me. Oma wished to keep the new member of her family close. Your health was paramount to me, but I wept to see our fledgling family torn asunder by our cultural differences.
The question of whether I should fly to the Netherlands became an "international crisis". Both your daddy and I were the firstborns in our families. We were used to getting our way. But the more we parlayed, the pricier flight tickets became, until at last I decided: "We will get married, and then I will go!"
There was no relief in finally making a decision. I had to placate my mother, win her trust, and convince her of your father's family's decision. Then I had to do a round of physical exams before I flew out on an expensive direct flight to the Netherlands—all this in order to mitigate any side effects to your health. Your father's tender care notwithstanding, I vomited during the flight, and lay ill in your grandmother Oma and grandfather Opa's house for more than ten days due to all the stress.
It was harrowing, but your father's family greeted me with such warm hugs and kisses upon my arrival, and we got along so well together—it was wonderful to be accepted into a new family and culture.

Cultural differences can be a problem, but through mutual learning and understanding, our worlds expanded as our hearts grew bigger. I think this may the most attractive thing about marrying your father and becoming part of a different culture. I remain who I am, but I also come to see his perspective. Every time an argument ends in mutual tolerance and compromise, we grow wiser and fonder of one another.
Because we experienced firsthand how cultural differences can lead to conflict, your daddy and I realized we needed to be more respectful, to communicate peacefully and with an open heart, so we could reach mutual understanding as we pushed toward our common goal.
My child, your life is your own, but you may come to encounter the same problems as I did.
You cannot always make everyone happy, especially when the people in your life come from such diverse backgrounds. Sometimes, all you can do is grin and bear it. You may often see daddy and I angry at one another; then, you will see us having long, serious talks. Ultimately, you will see people who love you can always find a middle ground, because of love.
What the Taiwanese love to refer to as "cross-cultural romance" isn't always rosy in Taiwan. People think your mother is easy, that your father came to pick up chicks. At times I felt as if I was invisible, no one acknowledged my presence.
It seemed the only conversations people had with your daddy started with "you speak wonderful Chinese" and "where did you come from?" and "how long have you been here?" The only praises my pregnant belly got were "a mixed-race baby!' and "they always turn out so beautiful!" I'm sorry, dear child, your work is cut out for you.
You will have two diverse cultures to absorb. You will discover the combination of our cultures within you. It's not easy, but I believe if you can make the most of your heritage, your potential will be limitless.
What I want the most is for people to notice you for who you are, not how you look. I want you to be an innocent, courteous, pure child.
Neither daddy nor I want you to be smothered by compliments simply because you look a little different. Nor do we want you to be interrogated all your childhood with questions such as "how many languages do you speak" and "who is your daddy and where does he come from?"
Mommy wants you to have a brave, open heart. When in Taiwan, do as the Taiwanese. Burn incense and pray in temples with grandfather, learn to write Chinese calligraphy. Back in the Netherlands, you should speak your father's language. And when you are of age, I will not stop your natural curiosity in marijuana—it is legal, after all.
Always, always remember, you are Taiwanese and Dutch.
You have your mother's Chinese blood in you. In the blue eyes you got from your father, there will always be a shade of those Dutch windmills.
My child, I write this letter to you, for I pray you will always remember humility in the face of flattery, and be brave enough to defuse tension in the wake of conflicts caused by cultural differences. If it is necessary, please be the colors of the rainbow between daddy and I, and bring warmth and laughter to our little multicultural family.
Translated by Jack C.
Edited by Sharon Tseng
About the Author
Yizhuo L. is always being suspected by her Dutch in-laws of trying to turn their only grandson Taiwanese, or being hounded by her own parents to make sure the heritage of traditional Chinese culture is not lost in her son. She teaches Chinese to foreign students and embraces sinology while bring bombarded by cultural differences. Right now, her greatest challenge is nurturing her cross-cultural marriage.
She wants to run in marathons around the world; she loves nature and wants to camp in all sorts of remote places with her family. She has no qualms about where in the world she will settle down; as her husband likes to say, "as long as we are together."
---

Crossing features more than 200 (still increasing) Taiwanese new generation from over 110 cities around the globe. They have no fancy rhetoric and sophisticated knowledge, just genuine views and sincere narratives. They are simply our friends who happen to stay abroad, generously and naturally sharing their stories, experience and perspectives. See also Crossing Arab World.
Original content can be found at the website of Crossing: 最柔和的調色盤──荷蘭太太、台灣母親,寫給未出世孩子的一封信
This article is reproduced under the permission of Crossing. It presents the opinion or perspective of the original author / organization, which does not represent the standpoint of CommonWealth magazine.