CommonWealth Finance Weekly
China's Economy Continues to Slow in 2019
精華簡文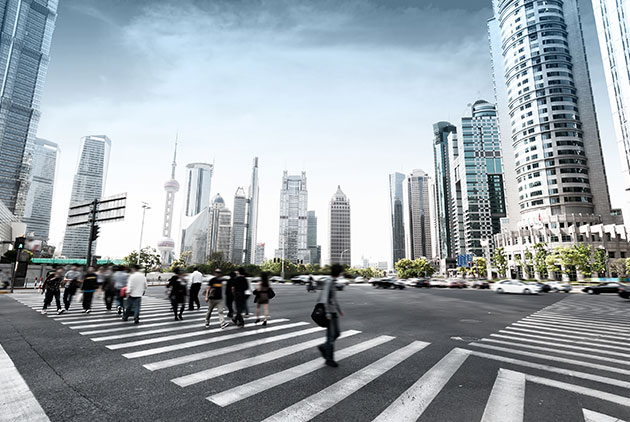 Source:Shutterstock
On Tuesday March 5th, the National People's Congress (NPC) gathered in the Great Hall of the People in Beijing. Besides Chinese Premier Li Keqiang's 2019 government work report, the focal point of everyone's attention was the drafting of China's "Foreign Investment Law", which would rewrite the rules for foreigners doing business in China.
China's Economy Continues to Slow in 2019
By Shu-ren Koo
web only

The government work report Premier Li presented on the first day of congress was a continuation of the agenda set by the Central Economic Working Conference held at the end of 2018. It is an important window into what the Chinese government is planning for their annual economic, fiscal, and monetary policies.
According to the results published by last year's Central Economic Working Conference, China's economic policy will be focused on expanding the budget deficit and scaling up municipal bonds to fund infrastructure projects and stimulate the economy. The Chinese government will also slash taxes and boost lending to decrease corporate operating costs, especially for small- and medium-sized enterprises. The monetary policy will aim to maintain ample liquidity and ensure there is enough capital flowing into the market without resorting to large-scale, "flood-like" stimulus packages.
As for the GDP growth target in 2019, the forecast is it will slip further down from 2018's 6.5%, to what the Chinese government is calling a "reasonable range" of 6% to 6.5%.
The other focal point of this year's NPC was the possibility of enacting the "Foreign Investment Law" before year's end. (Read: China Cracks Down on Tax Evasion, Chasing Every Penny)
Chinese media report that the new legislation will treat foreign investors the same as if they were a domestic company. A "negative list" approach will be adopted, and foreign investors will be allowed equal participation in government procurement projects. The law also prohibits the Chinese government from using administrative means to force foreign corporations to transfer technology to Chinese companies.
This new law is the most important piece of legislation regarding foreign businesses as China continues to open up its economy. Many restrictions on foreign companies operating in the Chinese market have been loosened. Since this coincides with the trade war with the U.S., experts have opined that this is China's way to extend an olive branch in hopes of alleviating some of the pressure. However, the international business community remains cautious about whether the new laws will actually be enacted.
As for Taiwanese companies, though many Chinese municipalities offered "Taiwan-friendly" measures starting from last year, plenty of details remain unclear. The new foreign investment law, which is rumored not to apply to businesses from Hong Kong, Macau, or Taiwan, further reduces the preferential treatment Taiwanese companies have long enjoyed. This means Taiwan will face stiffer competition in this year's Chinese market.
Translated by Jack C.
Edited by Sharon Tseng