Taiwan's Most Admired Entrepreneurs
Barry Lam's Star on the Rise
精華簡文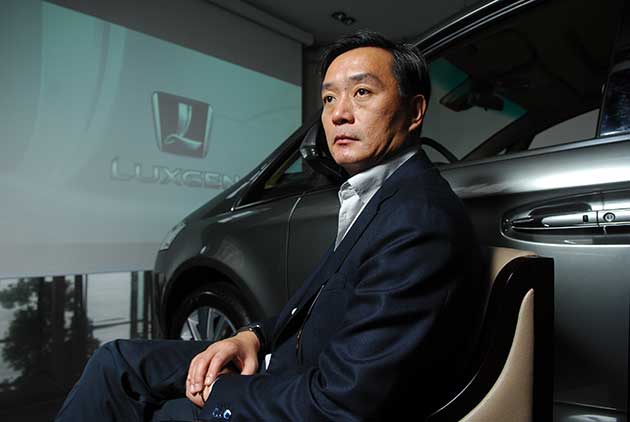 Source:Kuo-Tai Liu
CommonWealth Magazine's list of Taiwan's 10 "Most Admired Entrepreneurs" has seen its biggest upheaval in 15 years after the country's legendary "god of management" passed away.
Barry Lam's Star on the Rise
By Ching-Hsuan Huang
From CommonWealth Magazine (vol. 433 )


This year's "Most Admired Entrepreneurs" list had a big void to fill. A fixture on the most admired list for the past 14 years, Formosa Plastics Group founder Wang Yung-ching passed away last year at around this time, resulting in the biggest shake-up the top 10 has experienced since it was launched in 1995. Even so, Wang remains the most admired "god of management" among entrepreneurs.

"Wang Yung-ching had a major influence on me. He was Taiwan's benchmark of benchmarks, his status unshakeable," says Quanta Computer chairman Barry Lam in speaking unprompted about Wang, bowing his head as though honoring the memory and still feeling the loss of one of Taiwan's industrial giants.

Ironically, the man who most admires Wang has filled his spot among the country's most admired entrepreneurs.

Lam, who now devotes all of his energy to the "new 3Cs," (cloud computing, connectivity and client devices) has made serving humanity through cloud computing his main goal. He wants to fully enjoy his final act and exit the stage with a bang.

"I want to become Taiwan's image, Taiwan's values. This is my ideal," Lam says.

The 10 most admired entrepreneurs not only represented Taiwan's image or served as its models, they also have considerable influence. The conglomerates they lead have market capitalizations in excess of NT$5 trillion, accounting for a quarter of the market value of the companies listed on Taiwan's stock exchange and over the counter market.
Seven Executives on List 10 Times
Seven of the executives on this year's top 10 have made the grade at least 10 times in the survey's 15 years. They are TSMC chairman and CEO Morris Chang, Uni-President Group chairman Kao Chin-yen, Acer founder Stan Shih, Chi Mei Group founder Shu Wen-lung, Hon Hai Precision chairman Terry Gou, Yulon CEO Kenneth Yen and AsusTek chairman Jonney Shih.
Of them, Stan Shih, Shu Wen-lung and Kao Chin-yen have removed themselves from their companies' operations and now act as corporate mentors and spiritual leaders.
Others have been called back into battle. Terry Gou, Morris Chang and Barry Lam have all re-emerged as their companies' CEOs after having gradually unloaded their heavy corporate management responsibilities, and they once more stand on the front line, chasing orders and trying to pump new life into their companies' results. Just as it has been hard to find their successors, it has been equally hard to replace them on CommonWealth Magazine's most admired entrepreneurs list.
The only executive on the list who has successfully taken the baton from his company's first generation leader is Yulon Motor Co. CEO Kenneth Yen, who has maintained a high public profile recently to promote his company's new car brand.
The youngest executive in the most admired top 10, Yen, like many of Taiwan's IT leaders, has tried to extricate his company from its role as a contract manufacturer and concentrate on building its own brand, a bold attempt to create a new frontier that Taiwan and Yen can call their own.
"Does Taiwan want to be seen by the world or be forgotten by the world?" asks Yen in a somber, self-questioning tone in a commercial for Yulon's new Luxgen brand. "Can Taiwan lead, or will it always have to follow?"
These difficult questions are also those that have made it hard for these most admired entrepreneurs to step back, motivating them to continue to fight for their companies on all fronts.
Translated from the Chinese by Luke Sabatier
---
Chinese Version: 王永慶落幕 林百里登場