How Is TSMC Winning?
Making Every Battle Count
精華簡文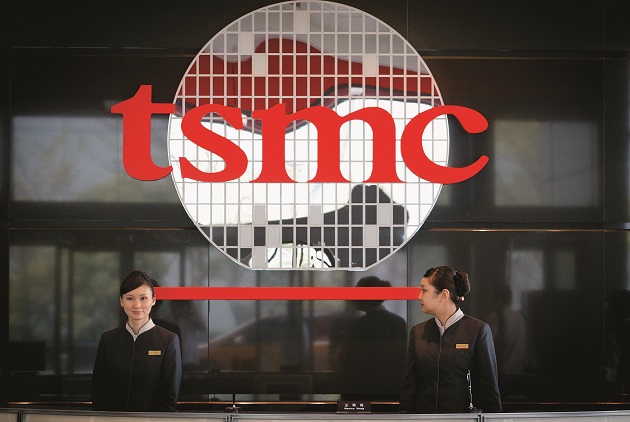 Source:CW
Since Morris Chang returned as CEO of TSMC in 2009, the company has fought off spirited challenges from its closest rivals regardless of the technology and seen its stock price soar. How has the semiconductor giant been able to sustain its success?
Making Every Battle Count
By Liang-rong Chen
From CommonWealth Magazine (vol. 609 )


Schools and offices were closed around Taiwan on Sept. 28 when Typhoon Megi was pounding much of the country, but Taiwan Semiconductor Manufacturing Company (TSMC) Chairman Morris Chang was still waiting for CommonWealth Magazine reporters in his elegant office.

The CommonWealth team first congratulated Chang for a milestone his company had achieved just the week before – surpassing IBM in market value.

Chang appeared a bit confused but regained his usual calm self-confidence after confirming the fact with Elizabeth Sun, the director of TSMC's Corporate Communications Division, who was sitting next to him.

He then smiled and said: "This is an ongoing process. [If this is worth congratulating,] then you should come congratulate me every year."

"And to be honest, IBM is not the rival we benchmark ourselves against," he added.

The competitor that TSMC emulates and has sought to transcend is, of course, Intel, and the world's largest contract chip maker is not far from achieving the goal.

TSMC's market capitalization was US$161.1 billion on Oct. 14, based on the price of the company's American depositary receipts that day, just 4 percent less than Intel's US$167.7 billion.

Whether TSMC can vault pass this immovable semiconductor industry Goliath in terms of technology and scale will determine its fate in its most crucial battle since taking on and overcoming GlobalFoundries and then Samsung Electronics.

In the late 2000s, Chang had originally decided to retreat to a behind-the-scenes role at TSMC, but with the world economy still in turmoil from the 2008 global financial crisis, he returned as TSMC's chief executive officer in June 2009. (He relinquished the role again in 2013 and divided it into co-CEOs.)

Since Chang returned to the helm in 2009, TSMC stock has risen in value by 237 percent, and the company has gained NT$3.3 trillion in market capitalization (based on closing prices on Oct. 21).

Worth nearly NT$5 trillion, it now accounts for a historically unprecedented 18 percent of the value of the Taiwan stock exchange, similar to the weight Samsung carries on Korea's main exchange.

The company's soaring stock price has benefited from both short-term and long-term factors.

In the short-term, TSMC was able to leverage its exclusive InFO-WLP (integrated fan-out wafer-level packing) technology to beat out Samsung and secure the orders for the new iPhone 7's processors.

As a result, its third quarter consolidated revenue soared, outpacing revenue from the previous quarter by 17.4 percent, and its third quarter net income of NT$96.76 billion was the highest for any quarter in the company's history and exceeded the company's upper range of its profit forecast.

Perhaps even more importantly from a longer-range perspective, TSMC is positioned to set the agenda for the next wave of disruptive innovation in the high-tech sector.
Battle of the Future:
7nm High Performance Computing
Intel has virtually monopolized the market for chips for cloud data centers and servers for many years, with more than a 90 percent market share.
But major server customers led by Google and Alibaba Cloud are working with IC design houses Qualcomm and Advanced Micro Devices Inc. (AMD) to promote "Intel replacement technologies" based on architectures developed by British chip designer ARM Holdings.
Their hopes for the gambit's success rely in part on TSMC's 7-nanometer process, which is expected to be ready for mass production in the first quarter of 2018, just a year after the previous generation process takes hold.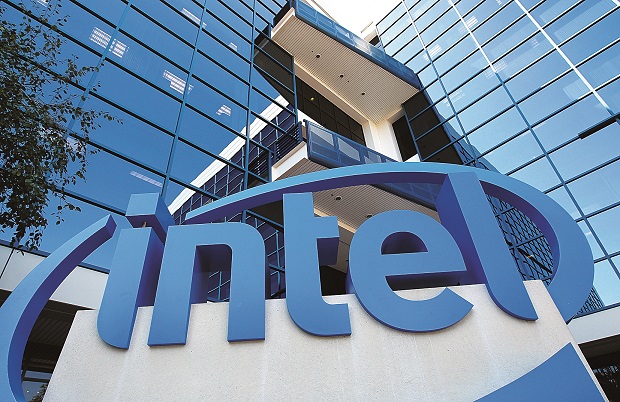 Intel battle: 2018-
Intel was expected to mass produce 10nm processors this year, but delays have given TSMC a better chance to catch up. IC designers using ARM design architecture could have chips for the server market as good as Intel's by 2018
It's a timetable that has many in the industry excited because it suggests IC design houses that have entered the server war will soon have access to a process of the same caliber as Intel's that may even feature superior functions. That's never happened before.
"In the past, Intel probably has had a larger transistor lead over companies like TSMC, but today we think the gap has already shrunk and will continue to shrink," said Qualcomm President Derek Aberle in an interview with CommonWealth Magazine in May, just over a year after his company announced it was entering the server market.
With that in mind, TSMC introduced a completely new technology platform at a technology forum in May targeted primarily at the server market – high performance computing.
TSMC President and co-CEO Mark Liu took it a step further at an investor conference on Oct. 13, declaring that high performance computing will take the baton from smartphones in a few years' time as TSMC's main engine of growth.
He estimated that the chip market for high-performance computing, excluding memory chips, could be worth more than US$15 billion by 2020.
When Credit Lyonnais analyst Sebastian Hou asked if high performance computing products would have different margins than those for mobile, Liu replied that it was too early to say.
"I certainly hope the high performance computing margin is higher than our mobile….Look at Intel's margin," Liu said, referring to Intel's 64 percent gross margin compared with 50 percent for TSMC.
Many of Taiwan's other high-tech stalwarts – such as smartphone vendor HTC Corporation, IC designer MediaTek Inc. and PC vendor Acer Inc. – have fallen from their once lofty perches for different reasons and been forced to consolidate their operations in recent years. But TSMC has remained aggressive in its core business while scaling new heights that other Taiwanese companies can only admire.
How Morris Chang has kept TSMC on top over the past seven years was the main focus of CommonWealth Magazine's latest interview with him. His answer: "I was prepared."
"This is like Hillary Clinton's line 'I prepared to be president!'" said Chang to a chorus of laughter from those around him, deftly using a Clinton line from the first U.S. presidential debate the day before the interview.
To explain himself, he pulled out three charts showing TSMC's R&D investment, capital expenditure and average selling price (ASP) over the previous 10 years.
In 2009, when Chang returned to the helm, TSMC's annual R&D spending was NT$21.6 billion. Seven years later, it had grown 229 percent to NT$71.1 billion (about US$2.2 billion).
Capital expenditure, which was US$2.7 billion in 2009, has increased 252 percent since then to US$9.5 billion.
Many analysts and reporters are of the opinion that "the big expansion of capacity and increase in R&D investment just happened to catch the wave of explosive growth in smartphones, creating today's major boom." It's a view that has become known as the "TSMC legend."
But what Chang really values is the third number – the ASP of 12-inch wafers.
"This is something not many people know," he says, pointing to the ASP chart.
Chang's Key Number: ASP
The line on the chart represents a classic "V-shaped recovery," with the pivotal point at the bottom of the "V" occurring in 2011, about 18 months after Chang returned as CEO. The number is a key indicator of TSMC's competitiveness because it symbolizes a company's "bargaining power."
If high-end products made with more advanced processes carve out bigger market shares or if the products and services TSMC offers are particularly valued by customers and can fetch higher prices, TSMC's ASP is sure to rise.
One analyst at a foreign brokerage observes that TSMC's pricing has not had much give following the 28nm process, with price hikes for new products higher than in the past and the pace of price reductions for old products slowing.
But how has TSMC managed to pull that off?
"I'm not going to tell you that," Chang says coyly, though he gave a hint. "It requires a big staff to do it."
Pricing involves the interplay of many complex factors, but ultimately, the decision maker has to decide whether to shoot for profit or for market share.
Chang, of course, has opted for profit, evident from TSMC's biggest setback in recent years – Qualcomm's pulling of a large share of its orders from TSMC.
The San Diego-based semiconductor company was once TSMC's biggest customer and still accounted for 20 percent of TSMC's revenues in 2014, according to J.P. Morgan Securities. But after TSMC successfully secured all of Apple's orders for the A10 processors used in its iPhones, leaving Samsung, the previous iPhone processor supplier, with a big opening in capacity, the South Korean goliath tried to tempt Qualcomm away from TSMC with attractive pricing.
Steve Mellenkopf, who took over as Qualcomm CEO in March 2014, demanded that TSMC also offer deep discounts. Chang personally got involved in the negotiations, but Mollenkopf did not back down.
Co-CEO Liu eventually reached a compromise with Qualcomm, but when he presented the deal to Chang after returning to Taiwan, Chang decided to reject it.
As a result, orders for all of Qualcomm's new products, including those made with the most advanced 14-nanometer process, and those to be made with the 10nm process in the future, were turned over to Samsung. That will drive Qualcomm's share of TSMC revenues down to just 4 percent next year, according to a J.P. Morgan Securities estimate.
Yet while spurned by a big customer, TSMC's sales and stock prices continue to set record highs, backed not only by Apple's orders but even more importantly by the company's cash cow – its 28nm process.
At the technology forum in May, TSMC divulged that it still has an 80 percent market share for wafers made using the 28nm process, astounding considering that the technology has been around for six years, a virtual eternity in the semiconductor world. That share far outpaces the company's overall wafer foundry market share of 55 percent and leaves no doubt that 28nm process is the most prolific performer in TSMC's 30-year history.
Chang's First Battle: Taking on Global Foundries
The wisdom and experience Chang has amassed in his 60 years in the semiconductor industry has been leveraged most successfully in this part of the business.
When he returned as CEO in 2009, the first major decision he made was to double TSMC's capital expenditure to US$5.9 billion in 2010. A board director who opposed the move told Chang a few years later he was happy his view did not prevail.
That's because the huge addition in capacity that Chang's own salespeople feared could not be sold has turned out to be inadequate for TSMC's needs.
One example: TSMC has been able to squeeze 150,000 12-inch wafers a month out of its fab in the Central Taiwan Science Park under the leadership of veteran plant manager Y.H. Liaw, 50 percent more than the fab's projected capacity of 100,000 12-inch wafers a month. But that still fell short of demand in the second quarter when several Chinese smartphone brands, including Oppo, aggressively marketed their products.
"In the post-28nm era, the 16nm process is also very good but it still can't compare with the success of 28 nanometers," Chang says, as GlobalFoundries found out.
Seven years ago, the Abu Dhabi sovereign fund Mubadala Development Company acquired the manufacturing facilities of AMD and created GlobalFoundries, hoping to gain a dominant role in the market.
Many analysts feared that the deep pockets of the oil-rich emirate combined with advanced American technology could pose a threat to TSMC's future. Analysts become even more skeptical of TSMC because of its choice of "gate-last" technology for its 28nm process rather than "gate-first," as selected by GlobalFoundries and Samsung.
But no sooner had the battle begun than a victor was declared because while TSMC's 28nm process quickly went into mass production, GlobalFoundries and Samsung have had trouble getting their yield rates up.
Sustaining Success
TSMC's advantage was made clear in 2011, when Eric Brandt, then the chief financial officer of Broadcom Corporation, the world's second biggest IC design house, voiced concerns at an investor conference that TSMC had left its rivals so far behind the Broadcom might have only one choice (of contract chip maker) for the 28nm process.
Because of those advances, Chang rewarded the people involved with the company's highest internal honor – the TSMC Medal of Honor. The winner of the 2011 medal of honor and the NT$8 million prize was the man responsible for the 28nm project, senior vice president of technology development Lo Wei-jen. Chang praised Lo for "bravely taking responsibility and making important technology decisions."
The second TSMC Medal of Honor, awarded two years later, went to Y.H. Liaw, senior director of TSMC's Fab15(B) who was responsible for scaling up the 28nm process into mass production.
These two awards highlight the two main reasons why TSMC was able to gain such a decisive edge in the 28 nm process: it selected the right technology and went into mass production in a timely way.
Yet those early advantages offered no guarantee of long-term supremacy. So why has TSMC been able to sustain its edge for six years?
"For that, I should get a Medal of Honor," says Chang half-jokingly as he smokes his pipe.
Once Chang realized the 28nm process was going to be a big success, he exhorted the company's top executives every month not to get complacent and to "ride the momentum to stay ahead of rivals."
The result was "four direct hits" with the 28nm process. TSMC rolled out four new versions of the mainstream process for smartphone chip design in rapid succession, making it nearly impossible for its competitors to keep up.
The "28HPC+" process it introduced last year was not only faster than previous generations and used 30 percent less power, it also shaved another 4 percent off the resulting chips' scale.
"His team set very high thresholds in the 28nm battle. It will be very hard for rivals to catch up with the HPC+ process," said one of TSMC's major customers.
The 16nm Battle with Samsung and a Traitor
Having bet on the wrong technology in the 28nm process, Samsung decided it
had no way of catching up and channeled all of its R&D resources into developing volume production of the 14nm process by 2015. It also stole away one of TSMC's top R&D specialists, Liang Mong-song, to lead the effort. Samsung promised Apple that its chips' technical specifications would be better than TSMC's and that it would be mass producing 14nm chips six months earlier than TSMC.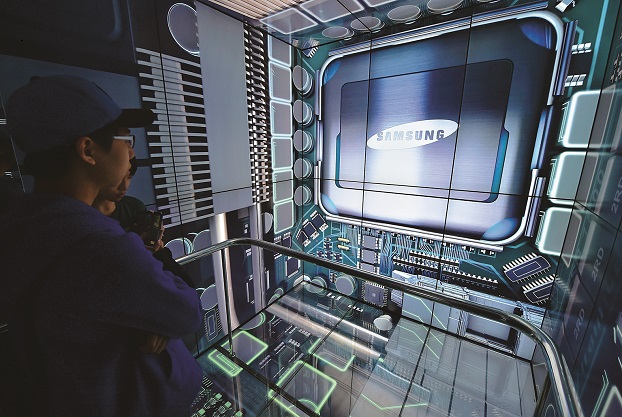 Samsung battle: 2014-2016
Though Samsung rolled out its 14/16nm chips before TSMC, TSMC was later able to win back orders for iPhone processors. Following the Galaxy Note 7 debacle, rumors have emerged that Samsung may want to close its money-losing wafer foundry business.
It was right on both counts, leading analysts in South Korea and Taiwan to claim that Samsung had received all of Apple's order for the A9 processor, sending TSMC's share price plummeting.
But everybody overlooked the fact that TSMC was using the same "four direct hits" strategy with its 16nm process (the same grade as Samsung's 14nm process) that it used with the 28nm process.
The first generation of TSMC's 16nm process in fact fell short of Samsung's product. But the second-generation process, the 16FFP used for the processor in the iPhone6s, was every bit as good as Samsung' s, and the third-generation 16FFC grabbed the orders for the iPhone 7's processors.
The fourth-generation process is due out in November, and one TSMC customer said that because the preliminary results have exceeded expectations, the company is considering changing the process's name to 12nm or 13nm FinFET.
As for Samsung, it only came out with one upgrade, the 14FPC, that did not receive good reviews.
Samsung has every bit the manpower, material resources and technological capabilities that TSMC has, if not more so, so why has it been unable to emulate TSMC's "four direct hits" approach?
"Samsung had never done this type of thing before, so it's overall decision-making model and R&D team simply couldn't keep up," said the executive of a company that is both a customer of Samsung and TSMC.
"Samsung does not have TSMC's scale or as many customers. Who could it sell all its products to?" said former analyst Andrew Lu. He believes that TSMC's scale advantage has been decisive, and playing a war of attrition based on scale is something Chang is an expert at.
"There are still a lot of people who want to take away our 28nm business," Chang says. "If they come, I will defend (our turf)."
He once again raised the specter of the Battle of Stalingrad, the battle with the greatest loss of life in World War II and a turning point in the war from which the German Army never recovered.
At an investor conference seven years ago, Chang compared TSMC's battle against GlobalFoundries to attacking the German Army at the Battle of Stalingrad. He said: "Like Stalin, I have no doubt of the outcome," and urged his old friend Hector Ruiz, who was GlobalFoundries chairman at the time, to retire before suffering heavy casualties.
Most analysts still remember Chang's aggressive declaration of war as if it were yesterday.
Waging a War of Attrition Based on Scale
Chang was as good as his word. At the end of 2015, the low-end 28nm PolySiON process technology developed by both GlobalFoundries and Taiwan-based foundry United Microelectronics Corp. showed gains and started to erode TSMC's market share.
TSMC suddenly went into attack mode, taking advantage of a cost structure lower than its rivals to cut prices. The move brought back much of the business lost and restored TSMC's market share in the 28nm process to the current 80 percent.
For GlobalFoundries, TSMC's strike proved disastrous as it lost all of its 28nm orders. Industry insiders say that GlobalFoundries' capacity utilization fell below 30 percent in January, and several of the idle machines in its New York foundry were sealed. Media reports in late 2015 and early 2016 even suggested that Mubadala was considering selling GlobalFoundries, but the Abu Dhabi sovereign fund vehemently denied in March having any plans to get rid of the foundry.
GlobalFoundries got a new lease on life in the second quarter, however, when it unexpectedly received a batch of urgent orders for smartphone chips
In the eyes of analysts and customers, TSMC has widened the gap between it and Samsung and GlobalFoundries, with one customer suggesting that TSMC "will not have a real rival in the next 10 years" in the wafer foundry field.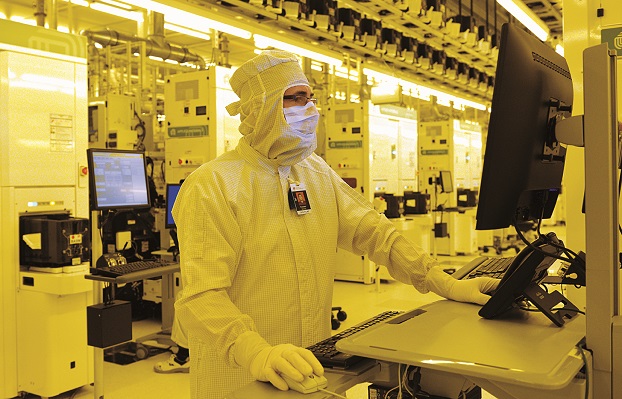 GlobalFoundries battle: 2011-2015
When GlobalFoundries was set up in 2009, it was seen as a real threat to TSMC in the 28nm process. But it has fallen on hard times after making bad technology choices and trying unsuccessfully to take on TSMC head on.
The Winning Formula
Leaving TSMC's headquarters on Li Hsin Rd. in the Hsinchu Science Park, one is surrounded by many other elite Taiwanese high-tech companies, yet they are enshrouded in gloom.
In the past, many in the industry tended to ask: "Why can Samsung/Nokia/Alibaba do it while Taiwan can't?" Now, people should be asking a different question: "Why can TSMC do it while other Taiwanese tech companies can't?"
Former TSMC senior vice president of worldwide sales and marketing Jason Chen, who is now corporate president & CEO at Acer, has a simple answer.
"They have cultivated deep roots," he says. "Only if roots are deep can trees grow tall."
Chen worked at Intel for many years, and he was very involved in the Silicon Valley company's internal operations as part of its 10-man executive decision-making group.
Chen observed that the biggest difference between top-tier and second-tier international companies is whether they can develop a system that concentrates all of the company's energy and channels it to the CEO to support the decision-making process.
"This is a type of core competency and key to whether you can enter the circle of winners. TSMC has already 'internalized' this," he says.
During CommonWealth Magazine's interview with Chang, traces of this "systematic thinking" were clearly evident, whether in Chang's thorough preparation to answer the questions, his preoccupation with the careful use of language, or the way he took a line from the U.S. presidential debate and turned it into an advanced marketing class.
It is, in fact, this unwavering systematic approach that is the real secret behind TSMC's success in overcoming its rivals and dominating the semiconductor foundry sector.
Translated from the Chinese by Luke Sabatier
---
Morris Chang Profile
Born: July 10, 1931
Position: Chairman, TSMC
Education: BS, MS in mechanical engineering from Massachusetts Institute of Technology;
Ph.D. in electrical engineering from Stanford University
Experience: Group Vice President, Texas Instruments;
President, COO General Instrument Corporation;
Chairman, Industrial Technology Research Institute