ASE's 'Environmental Education' Plan
Contributing to a Sustainable Future in Taiwan
精華簡文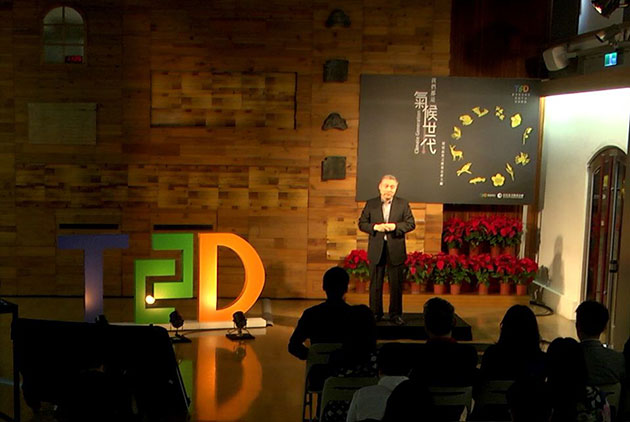 Source:ASE
The ASE Group has long seen "environmental education" as an essential part of a sustainable future, and the company is now a leading advocate in the field with the help of several initiatives that are raising environmental awareness.
Contributing to a Sustainable Future in Taiwan
By ASE
Sponsored Content


Protecting the environment and ensuring the sustainability of the planet are common goals of humanity, and education has become increasingly important in achieving these goals and building environmental consciousness. It is a trend that has not been lost on the ASE Group, the world's leading provider of independent semiconductor manufacturing services in assembly and test.

The ASE Group has long been dedicated to sustainability and decided in 2014 to make "environmental educational promotion" its top public welfare priority. That commitment has helped foster a sustainable corporate culture that encourages ASE employees to act in more eco-friendly ways in their daily lives and promote environmental events in their communities.

'Environmental Education' Principles

ASE conducts its diverse environmental activities and ensures sufficient "depth", "breadth", "length" and "integration" in its environmental education programs through the ASE Cultural and Educational Foundation.

The foundation relies on several strategies, including the mobilization of internal and external resources and in-depth industry-academia collaboration that reaches a wide range of groups to promote the company's strategic blueprint on corporate sustainability. The tangible results that have been achieved reflect the ASE Group's influence as a sustainable enterprise.

'Environmental Education': Starting from Communities

To get communities involved, the ASE Group partnered with National Kaohsiung First University of Science to launch the "Southern Taiwan Environmental Education Project" that created courses catering to seniors, community volunteers, seed teachers and youth. The courses are outdoor activities that draw on the strength of local communities to nurture awareness of the land and the surrounding environment.

Due to the success of the program, which began in 2014, the ASE Cultural and Educational Foundation brought in seed teachers that it had trained to be part of the initiative to plant the roots of environmental education at the community level.

Using Multimedia to Strengthen Environmental Awareness

ASE initiated an "Environmental Educational Flagship Video Project" to take advantage of the wide-reaching influence of video and its ability to draw attention. The company collaborated with the Environment Quality Protection Foundation to create the "Taiwan Environmental Education Dialogue" (TEED) and officially launched the platform on World Environment Day in 2015.

Since then, the platform has held 21 forums, produced 230 short films, three documentaries, and 9 radio programs, and designed 3 environmental education courses. These tools that package environmental knowledge in images and sound have earned the praise of civic groups and have been adopted at schools, ushering in a new chapter in environmental education in Taiwan.

Short Films on Taiwan's Hydropower History

Taiwan has many powerful rivers cutting through its high mountains, and the Japanese harnessed those water flows to generate electricity during the colonial era from 1895 to 1945. To increase appreciation for these resources, the ASE Cultural and Educational Foundation has sponsored a series of short films on Taiwan's infrastructure.

The first in the series – "Hydroelectric Power in Northern Taiwan" – chronicled the first transmission of power in Taiwan and the importance of the Xindian River hydropower project from a historical perspective. The six documentaries in the series, which made use of many valuable images and documents, have been viewed by more than 4,000 people.

Strengthening Research on Environmental Technologies

Beyond producing educational materials designed to raise environmental awareness, ASE has taken steps to support the development of new environmental technologies that can meet the challenges of changing environmental conditions and issues. The ASE foundation works with many departments involved in environment-related disciplines at top Taiwanese universities on long-term environmental technology research projects; the results of which are shared on an annual basis. This research has helped reduce the adverse impact of the Taiwan semiconductor industry's manufacturing processes on the environment and better balance economic development and environmental protection.

Solidifying Environmental Research in Taiwan

At the same time, to nurture academic experts and strengthen Taiwan's research prowess in the environmental sciences field, ASE has created scholarships to support master's and Ph.D. studies on environmental issues. The topics covered under the program range from "Estuary and Coastal Ecology Protection," "Wastewater and Sludge Treatment," "Futuristic Green Energy Technologies," and "Environment Pollution Remediation," to "Sustainable Resource Management," "Environmental Policies and Laws," and "Environmental and Ecological Conservation." The scholarships are awarded based on research proposals submitted by master's and Ph.D. candidates at Taiwanese universities.

Creative Education Projects

ASE and CommonWealth Magazine have also teamed up on a "Creative Environmental Education" initiative to encourage teachers to use local resources in promoting environmental education. The program rewards teachers for turning their natural surroundings, including people, events and ecological systems, into teaching materials and devising creative environmental education plans highlighting local characteristics that motivate children to learn and participate.