Beijing's New Battlefront
Enticing Taiwan with Culture
精華簡文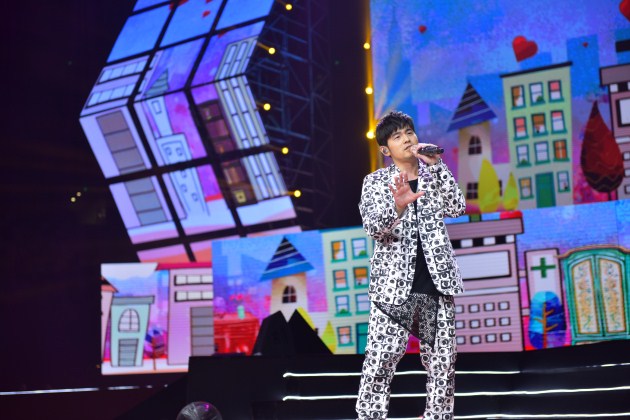 Source:Getty Images
Beijing has announced incentives to lure Taiwanese in the entertainment industry to China, but is Taiwan in a position to take advantage of them without completely hollowing out an already declining film and television production sector?
Enticing Taiwan with Culture
By Yueh-lin Ma
From CommonWealth Magazine (vol. 645 )

The movie and television industry is about more than making money; it aspires to capture viewers' hearts and minds.
Two days after China on Feb. 28 announced its "31 measures," incentives aimed at luring Taiwanese investment and professionals to China and targeted in part at the creative arts and entertainment fields, Activator Marketing Company managing director Steve Wang received three calls from China.
One was to ask about the copyright of two Taiwanese documentaries he was previously in charge of marketing, another if there were any TV series he was representing, and the third if he still had any works whose rights had not yet been sold in the Chinese market.
"When this policy emerged, I clearly felt its impact. It had a psychological impact on young Taiwanese in the cultural and creative sector and movie and TV industry who have not yet gone to China," Wang observes.
The intensity with which his friends discussed the measures reflected their anxiety over the plight of those sectors in Taiwan and their eagerness to take on a big market.
A month later on March 29 at 4 p.m., the head of the Taiwan TV Drama Production Industry Federation, Steven Lin, emerged from a meeting room at China's State Administration of Radio and Television in Beijing with other representatives of Taiwanese businesses.
"The latest result is that we have reached agreement on interpreting and carrying out Articles 18 to 20," Lin said, referring to the provisions in the "31 measures" program related to the movie and TV industry.
When the "31 measures" were first announced, Lin felt they did not go beyond the provisions of a trade in services agreement that Taiwan and China signed in June 2013 but never carried out because of legislative opposition in Taiwan.
That changed after the consultations in Beijing. Beyond eliminating the quota for Taiwanese allowed to work in movie and TV production in China, as originally stipulated in the "31 measures," it was also agreed that Taiwanese TV series would be given the same treatment as Chinese dramas and have the same rights to be broadcast on television or internet platforms. In the future, they can be brought into China and directly reviewed under China's internal regulatory mechanism.
"They [China] are very confident, and figured that if they were going to open their doors, they should open them a little wider," Lin says.
"But they were also very clever. People in business are business-minded, and for Taiwanese dramas that have long aspired to crack the Chinese market, they now know even before they shoot that they have to meet Chinese review standards. The most obvious are two things that China would never approve of: the use of "tainted" stars and Taiwan-independence thought."
China Has the Platform, but Does Taiwan Have the Goods?
A 30-year-old woman who left Taipei to work in Beijing more than four years ago and is now the director of a prominent Chinese media company reacted very negatively to China's preferential incentive plan for Taiwanese.
"This is a public relations move. Top Taiwanese young people simply won't care. If you do not give enough respect and effort to this market and simply expect this policy to protect you, you won't succeed. Because here, there are no special privileges that can't be revoked," she says on condition of anonymity to be able to speak freely.
The woman says she works in Beijing in pursuit of a stage on which she can express herself and be heard.
"I want to have works in my name be seen by the entire Chinese-speaking world," she says.
Political censorship is a reality of life in China, but that only makes her respect even more people capable of finding fresh perspectives and thriving under the strict regulatory review regime.
"What's good about Beijing is that it gives you opportunities, but the intensity of work often brings unbearable pressure. The people around me all want to climb higher; they all push hard," she says.
Talent is mobile and tends to move toward the center of gravity in the industry. The world's highest-paid directors from outside the United States, such as Britain's Christopher Nolan, all want to prove themselves in Hollywood. Similarly, Taiwan was once considered the main film and TV center in the Chinese-speaking world, but when its last influential variety show "Kangsi Coming" went off the air two years ago, it signaled the decline of Taiwan's competitive edge.
The biggest alarm bell set off when China announced its market-opening incentives at the end of February was over the fate of Taiwan's TV production talent and whether it would be picked clean. More to the point, however, is whether Taiwan still has the ability to produce top-notch works.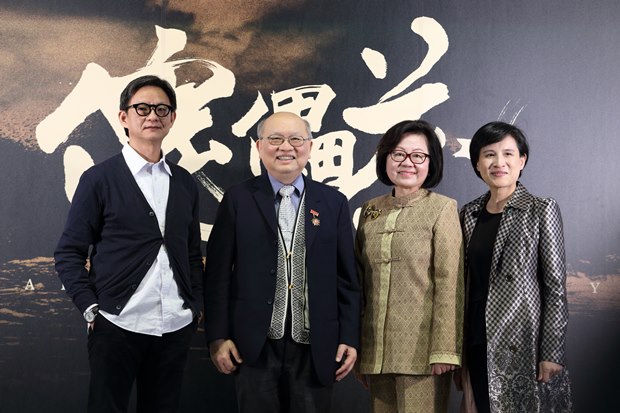 Taiwan's PTS produced a drama series based on the novel "Puppet Flower" hoping to project the influence of Taiwan's film and TV culture. Director Tsao Jui-yuan (left), author Chen Yao-chang (second from left), Taiwan Broadcasting System Chairwoman Tchen Yu-chiou (second from right) and Culture Minister Cheng Li-chiun attended a press event to promote the production. (Image: Chien-Tong Wong)
"Hollywood has never imposed any restrictions on us, so why haven't we gone? It's because we don't have the ability to go," says New Media Entertainment Association president Homme Tsai.
"Our association is looking forward to China's preferential measures, but I personally don't think they'll be of much help practically speaking because if you yourself don't grow, it's hard to make it anywhere else," Tsai says bluntly.
Job opportunities have been increasingly hard to come by in Taiwan's declining film and TV industry, and even if China had not offered new incentives, local professionals in the sector would likely have continued to gravitate toward the big Chinese market.
"But Chinese companies and production crews will still be picky. There's no doubt that if you want to go, you still have to deliver the goods if you want to make it," Tsai says.
Phil Tang, general manager of Greener Grass Production, the independent film studio behind the hit TV series "Wake Up" and the film "The Tag-Along," says the situation in the domestic film sector has gotten so bad that only about three to five pictures have been initiated in Taiwan since the second half of last year.
"In the first half of last year, three movie productions didn't do well at the box office after their release," Tang says, referring to the "Village of No Return," a joint Taiwan-China production that had the biggest budget of the three, Wei Te-sheng's "52Hz I Love You," and comedian Chu Ke-liang's last film before he died "Hanky Panky."
None of the movies grossed as much as their budgets, and "after that, investors started pulling back," Tang says.
Re-runs over New Productions
As investment in films and their big budgets has contracted, TV stations have seen their ad revenues fall by more than NT$10 billion in recent years and are also less willing to invest in the production of original content.
"In Taiwan, we watch 'The Voice of China.' The format of the original 'Voice' made in the Netherlands has been sold to more than 100 countries around the world, including Vietnam, Cambodia, Afghanistan and Mongolia, which are all producing this musical reality show," Tsai says.
"But Taiwan, which sees itself as the pop music center of the Chinese-speaking world, is not."
Tsai contends Taiwan doesn't have to buy an overseas format to produce its own music talent show, but he lamented that Taiwanese have to watch a Chinese musical show to be able to see Jay Chou.
He worries that younger generation creators and students have fewer and fewer opportunities to work in high standard productions.
"Without being able to build their skills in a supply chain, how will the new generation assume responsibility in the future? We don't even have one decent film studio!" Tsai worries.
TV stations have sought to cut costs by constantly pumping re-runs rather than investing in original content. A locally produced variety show can cost NT$1 million to NT$2 million and a single episode of a drama series can cost NT$2 million to NT$3 million, far more than the US$10,000, or at most US$20,000, it costs per episode of the most popular Korean drama series.
"You can spend NT$3 million to produce a show, or spend NT$300,000 to buy an episode that people spent NT$30 million to produce," Tsai says.
He suggests the government should conduct a comprehensive review of its policies and ask itself why it has been unable to foster a vibrant environment for film and TV production. One problem, he argues, is that statutory restrictions on things like product placements and title sponsors have snuffed out the profitability of commercial opportunities, leaving Taiwanese directors without the chance to make clever placement marketing content.
"And when it comes to the programming the government invests in, the money often runs out and the projects end up being aborted, whether big projects handled by [TV station] TVBS or small projects handled by small director workshops," Tsai says.
Tsai argues that if a lack of investment is the problem, and Chinese investors are willing to inject money into Taiwanese projects, then why not allow that to happen? At present, filmmakers who receive start-up funds for a project from Taiwan's Ministry of Culture are prohibited from receiving Chinese funding.
"You already know it's a united front tactic, so why not take advantage of the opportunity? Is there such a lack of confidence in the abilities of Taiwanese? After we've made so many original Taiwanese works and shows in the past?" Tsai wonders.
The obvious decline in television content has persisted even though television remains Taiwan's most popular media and continues to affect the lives of households around the country. It penetrates every family's living room and has now evolved to the handheld devices that capture users' attention around the clock.
But even as Taiwan's drama series and variety shows increasingly lose their way, no one has come up with a viable solution.
Film & TV: A Cultural War
Shang Tai-yu, an independent writer who closely follows the entertainment industry, notes that Asian countries with the strongest film and television sectors invariably have clear strategies. China, for example, strives to depict the positive energy of its socialism with Chinese characteristics.
South Korea is driven by exporting its content, seeking other markets, including Southeast Asia, Africa and the Middle East, to earn back the commercial losses it suffered after China imposed restrictions on Korean artists performing in China.
"Since China began imposing the Korean restriction order in the second half of 2016, more than 50 types of Korean entertainment have been blocked. New films cannot be shot and old drama series are no longer broadcast. China used the THAAD missile system as an excuse, but in fact Beijing wanted to lessen young people's obsession with Korean stars and the influence the Korean craze was having on national identity," Shang says.
The Chinese ban on Korean entertainment that has lasted for nearly two years has encouraged greater nationalism by suppressing Korean pop culture and building up China's own stars.
Its own rise driven by propaganda, the Chinese Communist Party is well aware of the power and allure of pop culture generated by the audio-visual industry. With winning the hearts of the people a national security priority to Beijing, the party was not about to sit by as Korean culture invaded and captured the hearts and minds of Chinese citizens.
More than just Money Needed
Industries involve much more than just investment and talent, but Shang suggests Taiwan may not fully realize that.
In response to China's incentives for Taiwanese, the Culture Ministry established a new NT$10 billion fund, including NT$6 billion from the central government's National Development Fund, to support culture and the arts, but that may not be enough, Shang cautioned.
"The Kuomintang (KMT) did the same thing when it was in power, and how did that turn out?" Shang says, arguing that Taiwan has yet to complete even the most basic tasks in giving the industry a solid footing.
"Has the digital convergence act covering the development of the domestic telecommunications, cable TV, channel, OTT and content sectors been passed? How about the amendments to the three existing broadcasting acts?" Shang asks.
"The government has already gotten too involved in controlling embedded advertising, but there has been no progress for years on legislation that is important for the development of the industry. It is worried about Chinese investment and Chinese factors and only thinks about containing the threat while the general environment remains poor. In the end, the government will be the power broker by default and subsidize itself."
Though China's new measures allow Taiwanese interests to take bigger stakes in film or TV production joint ventures with Chinese investors, TV production federation chief Lin, who has extensive experience dealing with the Chinese, suggests that the Taiwan side should stick to minority stakes to avoid disputes.
Success, however, still starts with producing good programming at home, Lin contends.
"Taiwanese are very skilled at selling series overseas. Many Chinese dramas, such as "Yongzheng Dynasty," "Empresses in the Palace," and "Nirvana in Fire" were distributed in overseas markets by Taiwanese. But Taiwanese dramas have to get high ratings in Taiwan if their rights are to be sold for a good price in China," he says.
China's movie box office totaled 56 billion renminbi (US$8.6 billion) in 2017, making it the second largest market in the world. Following the success of the jingoistic "Wolf Warrior 2" last year, the box office winner over this year's Chinese New Year's holiday was another film with a patriotic hero, "Operation Red Sea," which has grossed more than 3.5 billion renminbi.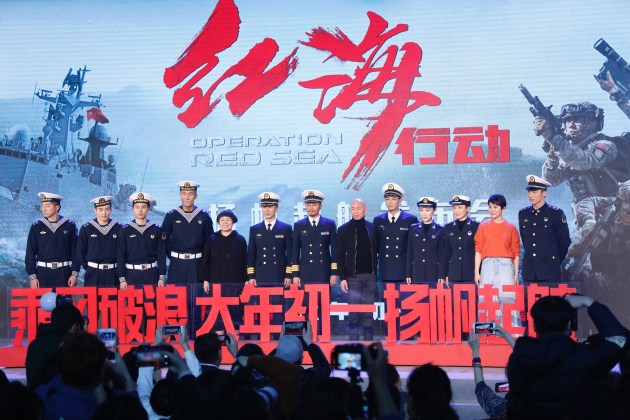 Lee Cheng-liang, an assistant professor in National Chengchi University's College of Communication and longtime observer of China's movie market, says the types of Taiwanese movies that once attracted Chinese audiences may no longer be appealing. Different Chinese film genres, such as films appealing to teens and young adults, have matured, resulting in movies like "Soul Mate," the widely acclaimed 2016 drama chronicling the friendship of two young women.
"But these types of stories are no longer big in China's top-tier cities. Their biggest fans are teenagers in small towns, whose tastes favor jingoistic Captain China over Hollywood. Wolf Warrior 2 took in 5.6 billion renminbi and Operation Red Sea grossed 3.5 billion renminbi," Lee says.
Lee believes that with the production of cultural content primarily geared to the large number of youth in China's small towns, it won't be that easy for Taiwanese to make their mark.
"But joint ventures producing commercial films should be OK. Taiwanese should not be afraid of going west to learn the commercial film business in that big market," he says.
Becoming a Talent Petri Dish
Taiwan and Hong Kong have been most affected by China's magnetic appeal to film and TV talent, but Hong Kong companies are at least able enter the Chinese market as an organization, giving individual employees greater protection.
"China's preferential incentives still do not allow a company's owner to be Taiwanese," Activator Marketing Company's Wang says. Hong Kong movie moguls have gone to Beijing for many years to push their movies, but most people heading to China from Taiwan are hired as employees and have to go it alone.
Wang believes that Taiwanese should strive to promote the development of film groups or companies to give them a stronger foundation for competing in the industry.
"We've had conversations with many young directors. [They say that] after one or two of their movies succeed, China's movie and TV production groups come calling, with some offering three- to five-year contracts, but a lot of times it's just talk.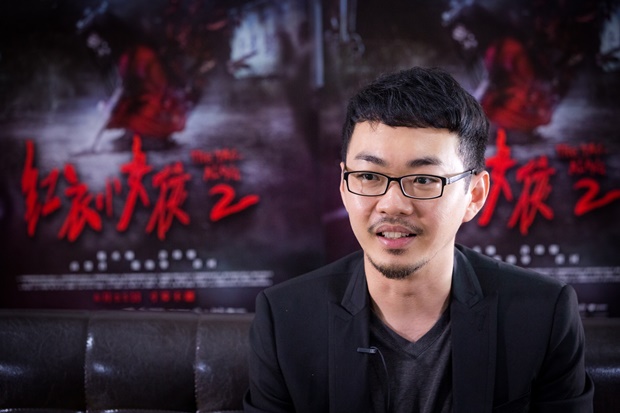 The 33-year-old Cheng had success with "The Tag-Along," "Who Killed Cock Robin," and "The Tag-Along 2," attracting interest from Chinese investors. (Image: Chien-Ying Chiu)
"When individuals face such big organizations, there are complex risks involved, and they have to consider too many things outside of the creative process," Wang says, citing the example of young director Cheng Wei-hao, best known for his 2015 thriller "The Tag-Along."
"As soon as Cheng made a name for himself, China put on the pressure, with investors taking the initiative to visit him," Wang says.
Though Taiwan will never become the biggest market in the Chinese-speaking world or its most important production center, it needs to at least create a basic platform that can protect and nurture the best talent and provide an adequate environment for growth.
"When you send talent to the big leagues, if you can go with them, you can help keep them from flaming out while profiting from peripheral agency and production arrangements. If China signs them away, it gets everything," Wang stresses.
In addition, when these talented professionals feel the need or want to pursue an ideal, they can return to their homeland to contribute there and build a stronger connection with Taiwan, Wang says.
The political risk China poses to Taiwan may outweigh anything, but the Taiwanese who have truly achieved success there have been fighters who chose to take on challenges within limits. Taiwan is ultimately their home, and it seems unreasonable not to give them the most support and assistance possible.
According to sources, Chinese authorities likely have a "blacklist" of people who have participated in recent years in social movements or political activities, such as anti-nuclear protests and the Sunflower Movement in March 2014.
"We may wonder what being opposed to nuclear power has to do with a person's political leanings. But to them, it's all the same. Participation in any social movement implies risk," says a Taiwanese operator in the industry.
The contracts Taiwanese workers, including cameramen, have to sign when they work for Chinese production crews, now have clauses barring speech that could be detrimental to China's interests, such as support for Taiwan independence or Tibet independence or opposition to China or the Chinese Communist Party.
"In the past, the theme and content of a work had to be consistent with the authorities' idea of political correctness. But now even the workers who participate in the project have to issue clear political declarations," says Taiwanese screenwriter Wu Luo-ying.
China is home to the most extreme and sensitive political censorship and the most intense and extensive competition. As such, it is destined to present both challenges and opportunities within Chinese-speaking cultural circles that Taiwan's film and TV community will not be able to sidestep and ultimately will have to confront.
---
Additional Reading
♦ China Dreaming Big on Movies
♦ 'Why Are We Cultivating Talent for China, Not Taiwan?'
♦ Chief Surgeon: Those Who are Supposed to Come are Already Here