Historically High Profitability
Synnex Technology Leverages 'Deep Cultivation' for Explosive Growth
精華簡文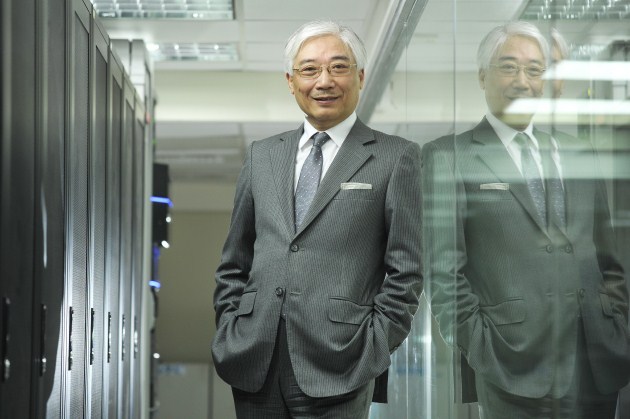 Source:Kuo-Tai Liu
Leveraging a "deep cultivation" strategic approach, Synnex Technology International has weathered difficult times to achieve impressive growth in profitability.
Synnex Technology Leverages 'Deep Cultivation' for Explosive Growth
By Brian Chen
From CommonWealth Magazine (vol. 647 )

"Can you imagine an established, developed country producing more than six-percent economic growth?"
During a telephone interview, the voice on the other end of the line, an analyst with E.SUN Investment Consulting, informs us that he believes an established company like the Synnex Corporation can continue to achieve a six-percent growth rate in revenue over the next two years. This would be an impressive accomplishment for a company of Synnex's stature.
From its financial reports, we see that Synnex recorded over NT$360 billion in revenue in 2017, a new historical high. Profits reached NT$6.115 billion, also the highest recorded in six years, and revenue growth significantly remained over six percent for the second consecutive year.
Trying Times
Synnex's revenue swung up and down between 2012 and 2015, during which time profits declined steadily. It was a difficult period for the company.
"The industry was in the midst of a transitional period at the time," recalls Synnex Technology International CEO Shuwu Du, whose demeanor is typically brimming with confidence. Notebook and desktop computers exhibited zero growth worldwide over that time, during which Synnex, a company specializing in the sales of technology products, experienced stagnation.
At the same time, the risks of running a corporation had grown. As Du relates, the global financial crisis had just receded, and just as global economic prosperity began creeping back, the European credit crisis struck. This precipitated greater fluctuation in international exchange rates, leaving corporations to face greater related risk. Not only did Synnex have to contend with fluctuating exchange rates, it also had to be prepared to take on a landslide of bad debts if downstream suppliers were unable to endure. Forced to take on the bad debts of an Australian client, 2015 marked the nadir for Synnex.
Synnex's most important overseas market is China, whose biggest IT channel - Digital China - leveraged its home team advantage to come on strong. This forced Synnex to conduct a sweeping restructuring. "That was when we were under the greatest stress, in the middle of such converging factors as an industry slowdown, exchange rate fluctuations, a torrent of bad debts, and restructuring our China operations. So the question was how do you hold on?" recounts Du.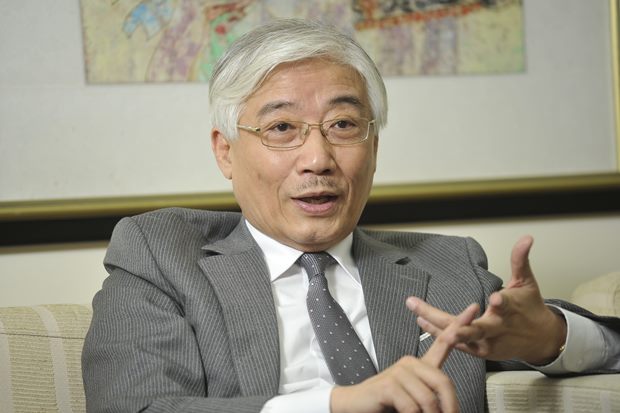 Those difficult times took Du back to 1980, when as a sales manager he watched his favorite show, Weekend Theatre, every Sunday night on TTV. One episode in particular depicted a housewife with a high school education who continued to work part-time while going to school as a whole string of events unfolded, including her husband going to jail and having an affair, tensions with her mother-in-law, and rebellious children. The female protagonist opted to quietly take on these various pressures, and over time the issues resolved themselves, leading the show to conclude with a happy ending.
The moral of the story was that the key to victory is having the stamina to hold on until the very end.
"Fortunately, despite the various pressures, our EPS (earnings per share) were still NT$2," relates Du, depicting a company whose fortunes over a four-year period echoed those of the protagonist of the TV drama.
Synnex managed to pass the stress test, and in 2016 recovered its growth momentum and profitability.
Restructuring China Market, Boosting Competitiveness
The company's successful restructuring in the China market cannot be given enough credit. And Synnex's products and operational strategy involving deep cultivation of the international market has helped the company latch onto such rapidly growing trends as the Internet of Things (IoT) and the gaming industry.
The E.SUN report noted that Synnex has been able to leverage its high retail outlet coverage in the Taiwan market to effectively reduce the distance from end customers. However, this approach is impractical in the geographically expansive Chinese market.
As Du describes, promoting products for sale in China is often like promoting air - never amounting to anything.
Consequently, Synnex established mechanisms for bridging product, sales, and distribution channels to facilitate the sale of products across assorted platforms.
At the same time, Synnex reworked its previous approach, where sales personnel were only trained to sell a specific product. Today, Synnex sales professionals in China can offer customers solutions on the strength of the combination of company training and customer data. As a result, sales personnel were now able to sell more than one product. "Following this integration, we were able to save 50 percent on personnel costs," marvels Du.
Apart from having sales personnel promote and sell more than one product to save personnel costs, Synnex's logistical reforms in China were also quite successful.
The E.SUN Investment Consulting report noted that Synnex has established its own automated warehousing logistics center in China, which can minimize errors and precisely control logistical costs over contracting with logistics companies. Synnex has parlayed this savings into a core competitive advantage in the China market.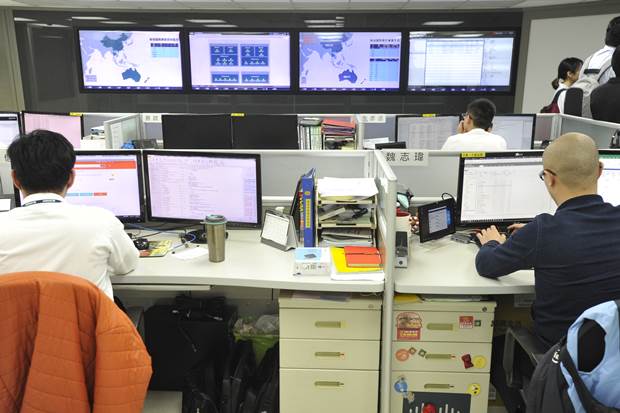 Capturing Industry Pulse via Good Intelligence
Synnex has a broad international presence, with operations bases spanning 38 countries and 300 cities worldwide. The largest of its kind in the Asia Pacific region, it is the third-largest information product and IC component distributor worldwide. "Synnex is waging global war; its competitive gap has been established," offers Fan Wan-yu, senior vice president of Taishin Securities Investment Advisory. This competitive gap comes from the "deep cultivation" of the company's products.
The company's deep cultivation strategy has enabled products licensed by Synnex to gain maximum coverage across many fields, encompassing various brands at every step of the industry supply chain.
"Synnex has a mechanism that allows us to closely follow the development of each new field," explains Du.
Whenever a new field is about to emerge, Synnex organizes a new task force to gather intelligence on the industry via surveys and research to understand the lay of the land from upstream to downstream, and to identify "key participants".
For instance, when a brand licensed by Synnex started outfitting every component with sensors as part of the hot IoT trend, "We knew our time had come," relates Du.
At this time, Synnex started selling sensor chips to manufacturers, then selling the equipment produced to other customers for IoT systems. Synnex even licenses AI software to deepen downstream applications. This constitutes the advantages resulting from the company's "deep cultivation".
This advantage was instrumental in Hong Kong gaming computer brand Zotac's choice of Synnex as its general agent in Taiwan. "Naturally, we wanted to cooperate with Taiwan's most robust sales agent," said Zotac's corporate communications representative.
Beyond deep product cultivation, Du's sales channel strategy features total lateral development. Currently, Synnex maintains campus sales channels and organizes school competitions to promote gaming products. "We have to cover every single channel in order to achieve total product penetration," explains Du.
Having passed the critical stress test, "deep cultivation" consisting of restructuring of the Chinese market, combined with effective intelligence gathering and grasp of the industry ecosystem, Synnex has managed to maintain its hot streak this year.
Translated from the Chinese Article by David Toman
---
Additional Reading
♦ TSMC's Unsung Weapon
♦ From Hip Hop Icon to Tech Entrepreneur
♦ Asus Chairman Jonney Shih Puts off Retirement Amid Bumpy Transition