Malaysia's New Government
Malaysia's New Prime Minister Talks about China-Taiwan Relations
精華簡文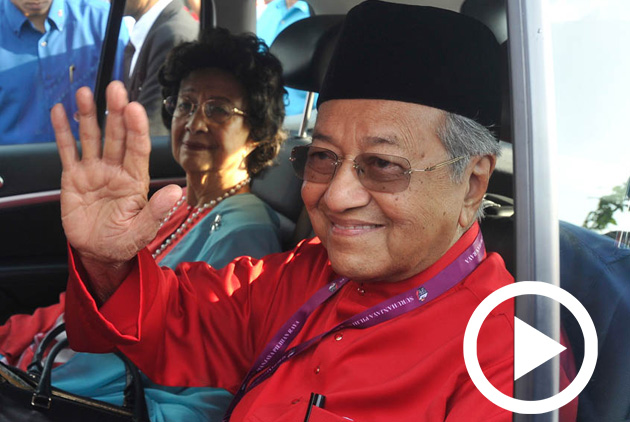 Source:Kuo-Tai Liu
As Malaysia's stunning election is getting interpreted by many Taiwanese media as "the victory of anti-China over pro-China," this is what the newly elected Prime Minister says about Malaysia's relation with China and Taiwan.
Malaysia's New Prime Minister Talks about China-Taiwan Relations
By CommonWealth Magazine Video
web only

Malaysia's newly elected Prime Minister Mahathir Mohamad had an exclusive interview with CommonWealth Magazine about Cross-Strait relations. Here's what he said:
"We believe in 'One China' Policy, but we also believe that Taiwan wishes to be away, separated."
"We have always had relation with Taiwan. A lot of students used to go to Taiwan. So, we do not get involved in what we call internal politics. This is between you and China. That is your business."
"As far as we are concerned, we want to have relation with you, as much as we want relation with China. So we are not involved."
"But we want to trade with Taiwan, we want to trade with China. We can't ignore China is a very big market. But on the other hand, Taiwan has long relation with us. Even before we had relation with China, we already had relation with Taiwan. But we don't want to be involved in China's claim and all that. That is up to you to settle."
Interviewed, filmed by Amber Lin. Video edited by Shawn Lo. Photo by Kuo-tai Liu.
Malaysia's stunning election was interpreted by many Taiwanese media as "the victory of anti-China over pro-china." Yet an ethnic-Chinese entrepreneur who studied in Taiwan pointed out that "Taiwan misunderstood this. It was the victory of anti-Najib over pro-Najib. Nothing more."
Prime Minister Mahathir had stressed a link between the financial scandal of Najib's 1Malaysia Development Berhad (1MDB) and investment from China, but only to stir up public anger against Najib's corruption during the election campaign.
"The China issue [referred by Taiwanese media] never really existed," said one anonymous officer of Malaysian Student Association in Taiwan. "Simply put, Mahathir was never against China. Even we, former Malaysian students in Taiwan, are not against China. Don't get us wrong."
---
Additional Reading
♦ Taiwan Loses another Diplomatic Ally: Dominican Republic Says Adios
♦ Taiwan Cannot Just "Go South",Get ASEAN Countries to 'Go North'
♦ India and China Together can Lead the Fourth Industrial Revolution. Here's How