Taiwan AI Labs Founder Ethan Tu
Taiwan is Well Positioned to Develop Smart Cities
精華簡文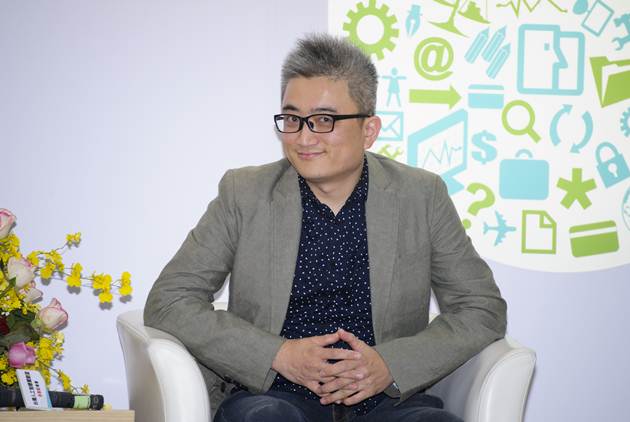 Source:Ming-Tang Huang
"We achieved 99.7% facial recognition accuracy from online video, drawing from the Labeled Faces in the Wild (LFW) database. This approximated the results achieved by China using 200 million datasets," says Taiwan AI Labs founder Ethan Tu. Described as "the villagers' creator," Tu returned to Taiwan after years at Microsoft to assemble a crack team of professionals for his smart cities AI lab.
Taiwan is Well Positioned to Develop Smart Cities
By Fuyuan Hsiao
FutureCity@CommonWealth

Tu invented the terminal-based PTT Bulletin Board System (known simply as "PTT") in the 1990s, which became a public-participation laboratory for Taiwan. Today, PTT has gone on to become the standard BBS platform in China.
In the age of artificial intelligence (AI), how can Tu leverage the "villager" spirit of the PTT Bulletin Board System to forge an AI platform to transform Taiwan's cities? The following is our exclusive interview with Tu, excerpted and edited for readability:
---
Taiwan did not just start working on smart cities yesterday. In fact, a great deal of preparation has been done in the area of digital cities, including e-government and digital libraries. Taiwan also has a very robust "villager" (popular, enthusiast-layman) culture, wherein there is a strong push for the government to open a public database to facilitate "smart" research, such as g0v.tw. This brand of public participation, data collection, and computing capacity is unique to Taiwan. Taiwan has accumulated considerable energy, boasting civic creativity, ability, and thinking, as well as world-leading government digitalization. These are all advantages it brings to the table in smart city development.
Humanity, Privacy, Integrity - Taiwan's Unique Smart Cities Approach
Taiwan's promotion of smart cities emphasizes humanity, privacy and integrity. The people formulating and carrying out policy must have excellent integrity. This is a different way of thinking from that of another school of thought, which stresses safety, security and efficiency.
Some people think that smart cities are about penetrating an entire city with facial recognition. But facial recognition is just one form of technology, not the core of what smart cities are about.
Smart cities should give people more convenient access to care, while at the same time making them feel confident about disclosing their personal information without having to worry about their privacy being compromised.
Our cooperative efforts with the Taipei City Government on automatic traffic volume monitoring and prediction place a premium on making people's faces and license plate numbers unrecognizable without hampering vehicle analysis and traffic flow predictions. In contrast, some urban monitoring is done at very high resolution, where everything is perfectly clear. This is a completely different concept.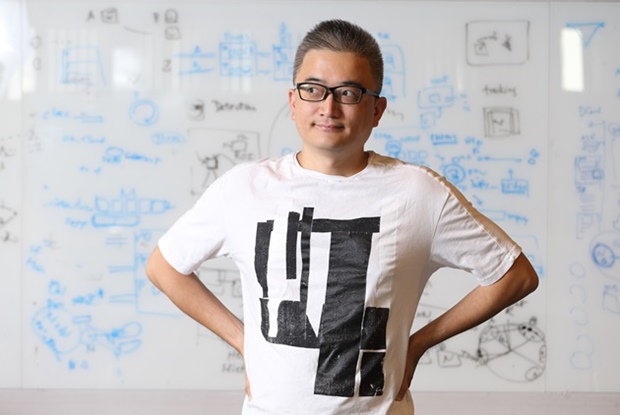 Data Collection Can Protect Privacy
Many people presume that you can't collect data if you want to protect privacy, but this notion is mistaken. AI can anonymize data prior to analysis. For instance, the Taipei City Department of Transportation's data is quite simple, using only low- resolution images. And we are still able to conduct excellent traffic accident detection and prediction with this data.
Facebook's compromising of personal data makes it clear that only strong attention to public privacy on a personalized platform with integrity can make the public feel at ease.
Smart cities should not be thought of from the standpoint of what the technology can do, but rather in terms of the goodwill the technology can provide for people.
Speaking of the technology, today's AI can seemingly do anything. But why are we doing it? What problems does it solve for the average citizen? How does it help average citizens?
What Can 'Villagers' Do?
We often think of smart cities in relation to crowdsourcing concepts. For instance, many people have purchased air boxes, sharing their data to help everyone monitor air quality together.
PTT includes numerous local boards with automatically generated news, creating news out of public participation and topic generation. Based on this, the city government looks over the collated data before coming up with policy decisions. Not only does this technically require AI to conduct Big Data analysis, it also counts on public participation, which happens to be a unique advantage for Taiwan.
For instance, everyone was saddened by the sudden death of director Chi Po-lin in a helicopter crash. Following his death, I made a post on Facebook saying that I wanted to keep Chi's work and dreams alive. This helped get the Tainan City Government, the Southern Taiwan Science Park, National Cheng Kung University's Department of Aeronautics and Astronautics, and GEOSAT Aerospace & Technology on board to organize their thoughts and strategize about how to use AI to expand upon Chi's spirit and vision. This is a top-down - as opposed to bottom-up - approach, where those with money contribute money, and those who can devote time and effort contribute in their own way to make it happen.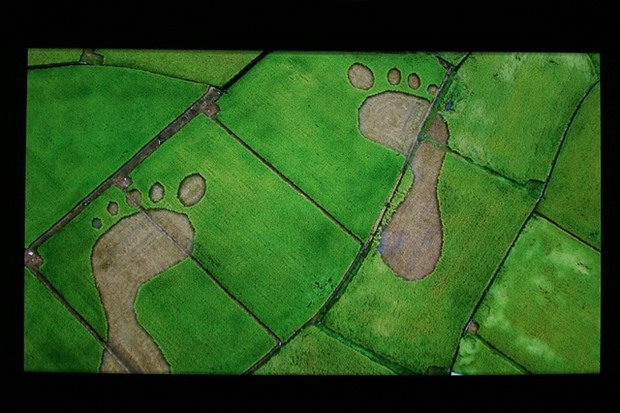 Taiwan AI Labs' first venture involved continuing director Chi Po-lin's work in Taiwan From Above (Image: Creative Commons / Office of the President, Taiwan)
Chi once stated that he did not use unmanned aerial ships (UAVs), popularly known as "drones," because drones could not automatically choose shots or move the camera, and were therefore unable to produce high-quality video. With this in mind, we gave AI a chance to learn from Director Chi's films, teaching the AI about his aesthetics of scene selection. This knowledge was applied in a thesis directed and presented by Min Sun, assistant professor of electrical engineering at National Tsing Hua University.
Later, I saw a paper presented by Google about how to use Google Street View to find good images to make beautiful postcards. Upon closer reading, it became apparent that Google had cited Min Sun's thesis.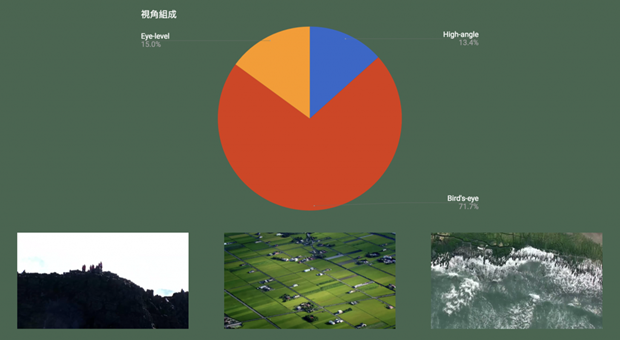 Taiwan AI Labs had AI learn scene selection (Image: ailabs.tw)
To effectively promote smart cities, top-down and bottom-up approaches should be combined. In many instances of promoting public participation in the past, when a good case emerged from the bottom, a platform decision maker - such as the webmaster or the mayor - who perceptively observed this innovation and creativity would expand it into a standard or system for application throughout the city.
One example is an idea that grew out of Chi's films. The Tainan City Government gave us access to a venue, and the government then took what we came up with and applied it to different smart city realms, such as aerial patrol and surveillance, bridge monitoring, and historical landmark preservation and maintenance.
Crime Prevention Doesn't Require a Database of 200 Million Faces
Taiwan is a big force in end-user products. We already have top IoT (Internet of Things) vendors; it's just that in the past there was a lack of top brains behind them. Now, Taiwan AI Labs is working with vendors and using Edge computing to protect privacy and respond in real time. Edge AI is a very new field in the world.
As a central nervous system and brain, the Cloud is naturally very important. But the privacy aspects should be handled by Edge AI; that is, certain things should never be uploaded, and some things should be pixelated and made unreadable.
Google Street View cars do this, clouding out any people's faces or license plates they capture. This is done out of concern for privacy as a starting point, and achieved through Edge computing.
As for preventing crime through face detection, if you use the Cloud, then you must upload everyone's face to the Cloud. However, if there is a limited number of criminals' faces, you can filter them first. After filtering for known criminals, if the interests of the public demand it, you can proceed to upload them to the Cloud.
Many people feel that, for good AI to work, you have to upload all of the data to the Cloud for analysis. This notion is problematic. We achieved 99.7% facial recognition accuracy from online video, drawing from the Labeled Faces in the Wild (LFW) database. This approximated the results achieved by China using 200 million datasets. It doesn't take a population of 100 million to achieve a world-class level of facial recognition.
One important aspect of smart cities to consider is the question of who will this information belong to in the future. In my experience with PTT, we have always stressed that the information belongs to the users themselves.
In a smart city, the citizens' subjective consciousness is important - they are not controlled individuals, but individuals who owns their own information.
All smart city applications should be predicated on the mission of making everyone's lives better.
I have no doubt that artificial intelligence will visit sweeping changes upon every field and industry. The question is, is it possible to establish a platform in Taiwan such as PTT, for which everyone contributes their thinking, to have it it percolate from the bottom on up? This kind of platform is needed when new technology is on the cusp in order to create new value, as opposed to continuing to limit thinking to the conventional industry value chain.
Is Smart Governance That Doesn't Resort to Sloganeering and Tugging Heartstrings a Better Form of Governance?
Many government policies are driven by emotional appeals in Taiwan, such as restricting public agencies' power when there is an electricity shortage. This approach is unscientific, and big data and smart analysis in line with the numbers should be used as the basis for policy decisions.
Policy making used to involve numerous aides helping compile data and proposing policy initiatives. In the age of smart cities, you can imagine how much data and ideas are processed in real time. As a policy maker, it takes a lot of AI, supplemented by data, to make good policy decisions.
In the past, people didn't believe statistics when they couldn't trust the sources and methods behind them. Since the promotion of smart cities, data is now more accessible and easier to verify, and will therefore gain more trust. These days, any thesis on AI that isn't open data and open source to enable open verification is far less convincing.
Applying this spirit to decisions on city governance, the user's data belongs to the user, and public information belongs to the public. More and more verifiable data will be generated in the future, and we cannot allow decisions to be summarily made after only a few phone calls are made and a few statistics compiled.
---
Additional Reading
♦ The Explosion of the Data Economy
♦ Microsoft's New AI R&D Center: Taiwan Lands the Prize
♦ PTT Founder Ethan Tu: A 'Heavenly Dragon' Resurfaces
---

FutureCity@CommonWealth is a sub-channel of CommonWealth. Aspired to become a communication platform for citizens, corporates, and government through reports on model cities, technology application, expert insights, and civic participation, FutureCity@CommonWealth is committed to explore the potentials of a better city life.