Smartphone Market
Xiaomi Prevails over Samsung in India
精華簡文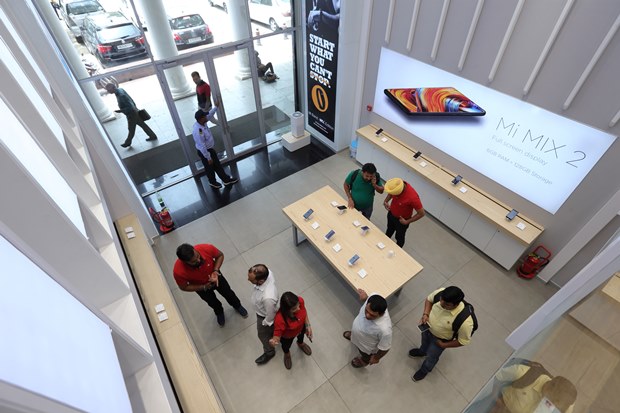 Source:Chien-Tong Wang
Four years ago, Chinese smartphone maker Xiaomi entered the Indian market, where it went up against the seemingly impenetrable market leader Samsung. In just two years, it became the leading smartphone brand in India, commanding over 30 percent market share. What lessons does Xiaomi's sweeping success have for Taiwanese firms?
Xiaomi Prevails over Samsung in India
By Kwangying Liu
From CommonWealth Magazine (vol. 649 )

The New Delhi Mi Home Experience Store is located among upscale shops and boutiques along Connaught Place. The novel two-story shop features mobile phone displays on the ground floor, and conceptual products Xiaomi has not released in India on the second floor, ranging from notebook computers to robotic vacuum cleaners, air purifiers, and even robots that can be controlled remotely with a mobile phone. Store patrons can browse and try any of these products to their heart's content.
Xiaomi's products are popular among regular people for their high performance-to-price ratio. Sanjay, a New Delhi driver, uses a Xiaomi mobile phone. "My son gave it to me two years ago. It takes great pictures," he offers gleefully.
Last year, Xiaomi founder Lei Jun announced that his company would be investing one billion US dollars within the next five years on up to 100 smartphone app development startups in India.
Why is Xiaomi so heavily focused on India? Because India, a country with over a billion smartphones, has already become Xiaomi's second-largest market, second only to China.
Despite debuting in India in 2014, Xiaomi has already bested Samsung in that market. Once comfortably situated atop the market, as Samsung grappled with the prospects of a death cross in the second half of 2017, Xiaomi seized the opportunity to formally take over the top spot as India's leading smartphone brand in the fourth quarter (see table). According to statistics from the International Data Corporation (IDC), Xiaomi claimed a 31.1 percent Indian market share in the first quarter of this year.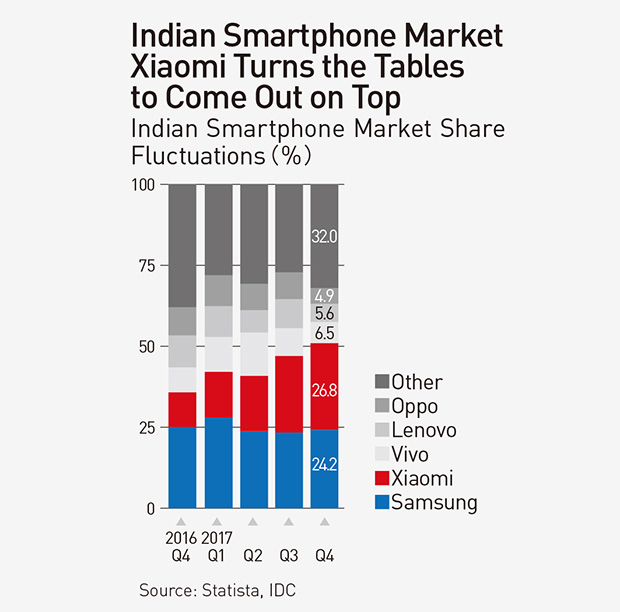 How remarkable has Xiaomi's growth been? How about 35-fold growth in under two years! From 100,000 units in 3Q 2014, the company shipped over 3.5 million units in 3Q 2016.
How was this accomplished in just two short years?
First, in the effort to reduce costs while responding to India's national manufacturing policy, Xiaomi entered a cooperative arrangement with Foxconn in 2015 to establish a production base in India's southeast. At present Xiaomi operates six assembly plants in India.
Step One: India's Manufacturing Advantages
According to Xiaomi India figures, 95 percent of the Xiaomi handsets sold in India are manufactured domestically.
As of the third quarter of this year, nearly 100 percent of smartphone circuit boards and assembly was completed in India.
As the Indian government progressively raises smartphone production chain import tariffs, India's manufacturing advantages are becoming increasingly evident. Rohit Singh, associate secretary general of India's Consumer Electronics and Appliances Manufacturers Association (CEAMA), noted in an interview that in the effort to encourage the electronics manufacturing industry to become rooted in India, the government instituted tariffs on smartphone circuit boards for the first time since April, raising costs by at least 10 percent. Further, tariffs on complete smartphones have been raised from 10 percent to 20 percent.
Singh believes that a flurry of smartphone manufacturing facilities will be established in India in the near future in response to the tariff hikes, including those producing products for Samsung and Apple. In addition, he notes that India offers favorable terms for exports manufactured domestically. India is also sanguine about exporting domestically manufactured smartphones to overseas markets to make India the next transnational mobile phone brand manufacturing base.
Step 2: Marketing Strategy Success
Secondly, Xiaomi India came up with an unexpected marketing strategy: Unlike competitors such as Oppo and Vivo, who concentrated resources on first- and second-tier Indian cities, heavily subsidizing shops' interior decoration and signboards, Xiaomi threw its main efforts into cultivating online channels. Xiaomi saturated TV and newspaper media with advertisements, and introduced disruptive pricing tactics. As Singh relates, a Xiaomi handset is up to 30 percent cheaper than an Oppo mobile phone with comparable specs. At that price point and feature set, a buying frenzy naturally ensued.
Just how frantic was it? Immediately upon the release of Xiaomi's ads numerous Indian consumers raced to smartphone sales outlets to inquire about the products, only to come up empty due to Xiaomi's online-only sales strategy. This forced even distributors to go online to purchase Xiaomi smartphones in bulk and add a margin before offering them for sale. Despite the added premium, satisfied consumers barely blinked.
"Xiaomi spent most of its marketing resources on third- and fourth-tier cities. Because lower-strata consumers represent a larger segment of the population, and for them the performance-to-price ratio is paramount," says Shaval Trivedi, who once lived in Taipei for six months as an accountant at the Ahmedabad accounting firm.
"We have shown consumers that high quality products do not have to come with a high price tag," said Xiaomi India executive Manu Jain in a recent interview with CNN.
Step 3: Brick and Mortar Store Consumption
Third, Indian Prime Minister Narendra Modi's sudden introduction of a cash ban in late 2016 gave Xiaomi a boost. Hu Chang-chi, a veteran of the Taiwanese tech industry formerly stationed in Chennai, observes that the cash void caused a huge surge in credit card applications. Coinciding with Xiaomi's emphasis on online-only sales, this led to a surge in the number of new Xiaomi customers.
In accordance with local market conditions, Xiaomi adjusted its online-only sales strategy in other markets. Starting in 2017, Xiaomi India made big moves into the offline space, beginning with the first Mi Home store in the tech hotbed of Bengaluru (also known as Bangalore). The store became a citywide sensation, selling an average of one phone every second. Since then, Xiaomi has established a total of 36 Mi Home outlets across India, as well as three flagship Mi Home Experience centers.
Xiaomi has further introduced a customized offline marketing strategy called Xiaomi preferred partners, which consists of physical retail stores featuring assorted smartphone brands, with Xiaomi's own products placed front and center in prominent positions. Since its launch, the preferred partner program has grown to include around 2,500 retailers. Xiaomi has also partnered with large smartphone channels in order to accommodate the local consumers' preference for brick and mortar shops.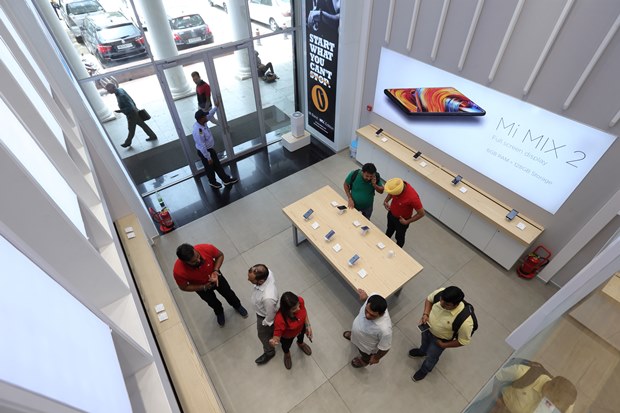 Image: Chien-Tong Wang
The Smartphone War is Just Beginning
Seeing Xiaomi's marketing onslaught, we were curious about Asus's status in the Indian market today in light of the brand's big push in that region several years ago.
Asus entered the Indian market full of confidence. In 2016, the company claimed a market share of 2.3 percent in India, well short of its target goal of five percent, and growth has stalled since then.
According to Indian media analysis, despite an excellent performance-price ratio, Asus's marketing approach was not as nimble as that of its competitors. On top of that, Asus simply could not keep up with heavy spending by Chinese brands to subsidize distributors.
Complicating matters further, distributors earn just an eight-percent margin on each Asus handset sale compared to 20 percent for Chinese brands at the same price point, and distributors are naturally more interested in higher profits.
As a result, from a high of around 200 two years ago, only half of Asus's sales force in India remains today.
Yet Asus still expects to make another big push. In mid-April, Asus entered a cooperative agreement with Indian e-commerce giant Flipkart, then followed with the introduction of the ZenFone Max Pro at the end of the month. With features and a price point clearly aimed at Xiaomi, the new phone was the subject of a promotional blitz campaign. The degree to which those efforts have succeeded should become clear in the second half of the year.
Other smartphone brands have also seized the opportunities afforded by manufacturing in India to expand their scope of operations in the country.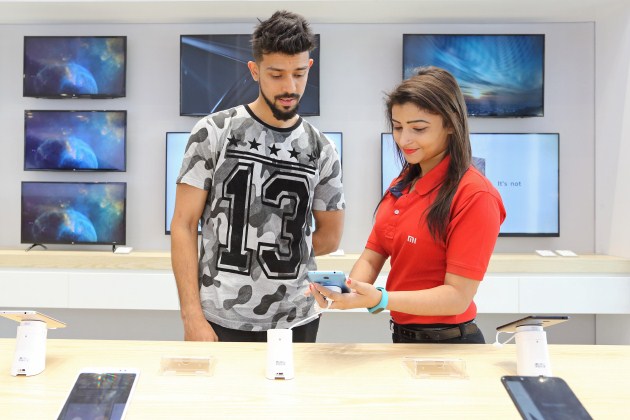 Chinese mobile brand Vivo's advertisements outside of Sardar Vallabhbhai Patel International Airport. (Image: Chien-Tong Wang)
The Indian media reports that Apple plans to boost manufacturing momentum in India. Meanwhile, Apple assembly contractor Wistron is poised to invest a significant amount in expanding facilities in Bengaluru for assembly of low-cost iPhone SE units targeted for sale on the domestic market. Asus spinoff Pegatron is also reportedly planning to setup facilities in India to test the waters with limited production of telecommunications equipment.
Recent reports out of Chennai in southern India relate that the regional government of Tamil Nadu is interested in bringing Hon Hai Precision in to retool an industrial zone formerly belonging to Nokia into a mobile phone production line.
The battle for the Indian smartphone market appears set to become white hot. What insight does it provide for Taiwanese brands? That the winner is the one that can adapt to local market demands and make well-timed strategy adjustments when called for.
Translated from the Chinese Article by David Toman
Edited by Shawn Chou
---
Additional Reading
♦ Upstart Brand Challenges Samsung's Dominance
♦ India and China Together can Lead the Fourth Industrial Revolution. Here's How
♦ 8 Things You Need to Know about India's Economy