From Hot Air Balloons to Taiwan's Largest Design Program
How did Taitung Nurture Its Urban Design Prowess? (Part 1)
精華簡文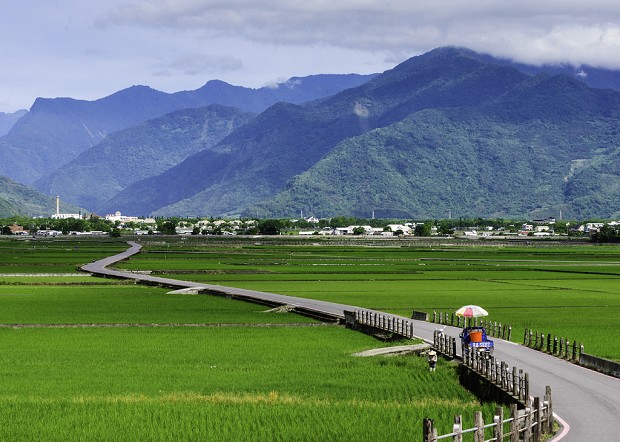 Source:flickr@ss45436 CC BY 2.0
There are many ways to create a livable city; why start with design? What did Taitung, not exactly an affluent county, do to make design prowess the shared goal of all its local government departments? What do the people of Taitung get out of all this? A dialogue on the topic of "Design Entering Municipal Government Offices" between Han Wu, guest editor-in-chief of Future City@CommonWealth, Taitung County Magistrate Justin Huang, and Taiwan Design Center Chairman Chang Chi-yi gives us a glimpse of how change in the public sector also transforms the everyday life of Taitung County residents.
How did Taitung Nurture Its Urban Design Prowess? (Part 1)
By FutureCity@CommonWealth
FutureCity@CommonWealth

"Instead of having a million visitors who visit the city only once, I'd rather have ten thousand visitors who visit a hundred times each!" once noted famous Japanese landscape architect Ryo Yamazaki, the father of Japanese community design, adding, "How about going to Taitung this summer to watch the hot air balloons? Or would you rather visit the Tiehua Music Village in Taitung City or tour the Chishang Autumn Rice Harvest and Art Festival?"
Despite a dispersed population of just 220,000 people, Taitung offers a wide variety of exciting activities ranging from hot air balloon competitions to surfing and art events. Thanks to a prolonged eight-year design-centered process, the county has managed to nearly double its annual visitor numbers from 4.78 million people to 8 million people. Who are the people behind this push for change?
Think about it: If you took over the administration of a city where 40 percent of the inhabitants live in low-income households, would you focus on building infrastructure and creating jobs? Or would you rather bring design experts into the government team to develop local tourism through urban aesthetics?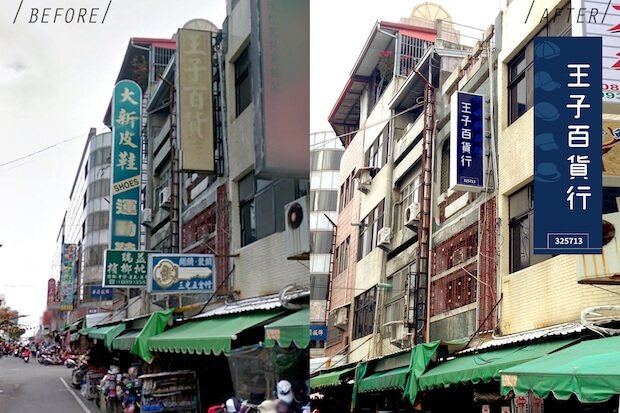 Much to everyone's surprise, Taitung County Magistrate Justin Huang, whose professional background is in financial management, opted for the latter approach eight years ago. He baffled people even more when he made Chang Chi-yi, a professor with the Graduate Institute of Architecture at National Chiao Tung University, "aesthetics CEO" and deputy magistrate. Having been put firmly in charge of all design-related tasks, ranging from posters and product packaging to architectural design, Chang brought about a marked change in attitude. While the Taitung County Government previously did not want to spend any money on design, expecting it to preferably "cost nothing", it went on to become the first local government to establish a dedicated design center.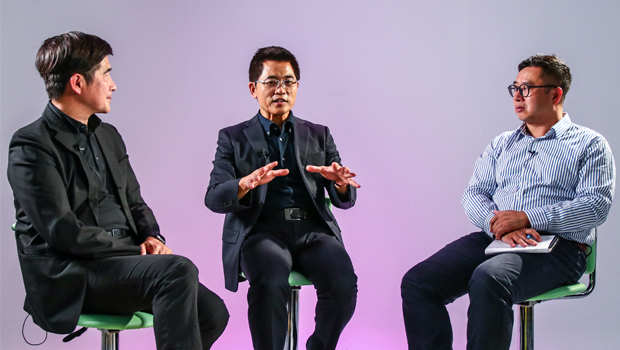 Taitung County magistrate Justin Huang (middle) and deputy magistrate Chang Chi-yi (left) (Image: CW)
Which design and arts events – hot air balloons, surfing, or The Hidden South arts project have laid the foundation for Taitung's strength on the design front?
Justin Huang: In 2011, we began to hand out the Austronesian International Arts Award. In the beginning, submissions were restricted to oil paintings, but later on Chang Chi-yi suggested that we open it up to mixed media as well. I believe that it has since developed into a bellwether for residential art creation programs all over Taiwan. And it is an international competition with an Austronesian culture theme.
We invite entries from around the globe. In the initial round, the creators submit proposals and, following a written review, we provide airline tickets, accommodation, and living expenses for the ten top ranked artists, enabling them to live in Taitung and personally pick the place where they spend time as artist in residence
The Taitung International Balloon Festival already counts among the top twelve hot air balloon events in the world. In terms of international surfing competitions, we are already able to host world championships. Our biggest challenge is how to outdo ourselves. In the past, Taitung had a total budget of around NT$12 billion. Today we need to execute a NT$24 billion budget.
The focus of work this year is on the south link highway (the four townships of Taimali, Jinfeng, Daren and Dawu). There you find very good scenery and tribal village culture, but these townships also represent places that lag behind the county's overall development.
For The Hidden South arts project (南方以南), which runs from late May through September, we have invited 20 teams of artists from around the globe to create 20 installations and exhibits in an area covering a distance of 50 kilometers, straddling the four townships. This will be the largest land art exhibition ever.
The works include installation art that modifies the facade of Dawu railway station using various effects. Some works use augmented or virtual reality components. When selecting locations, the Cultural Affairs Department always goes to the countryside to communicate with the local residents. Once everyone reaches a consensus, we establish a location there.
I often talk about the example of Chishang (池上), which has probably become the most famous township in Taiwan in the past few years. It has not done that much, but it made the right decision regarding every key issue. For instance, there is strong consensus that the natural environment should be preserved. With the help of civic forces and the Lovely Taiwan Foundation, an arts festival is held every year. The Taitung County Government also assisted in turning this place into a natural scenery preservation area. In Taiwan, this is an incredible feat.
As far as Taitung is concerned, design is not just a question of beauty, it is also an important driver for fundamentally changing life, employment, and industry in the area.
Why Ask 'Design Professionals' to Join the Government?
Justin Huang: I studied financial management, so I am an industry outsider when it comes to design and aesthetics. When I returned to Taitung to enter government service, I noticed that Taitung was very poor and needed to quickly develop outward- looking industries. Tourism had the greatest development potential here. Moreover, tourism should be combined with the more profound cultural background.
Taiwanese cities tend to all have the same problem, which is that their "natural" side is very beautiful while their "man-made" side is very ugly.
The corrugated iron sheds, the messy cityscape, and the unplanned building construction in Taitung is all very ugly. If, eight or nine years ago, you wanted to rely on the private sector spontaneously beginning to promote [design], I think it would have been difficult. Therefore, we had the public sector lead the campaign. However, there weren't enough people within the massive civil service system who had studied architecture or landscape design.
During my first year in office, I needed someone to take over temporarily from a previous deputy magistrate who had resigned due to an illness. At the time, I only knew that Chang Chi-yi as a son of Taitung, a renowned architect, and an architectural educator. I thought, wouldn't it be great if Chang could join our team and lead cultural change in the entire public sector?
Why Did Chang Return?
Chang Chi-yi: Back then, I had already returned to Taiwan for more than ten years. My earliest dream was to become a grand designer and change the environment. But I found that this was really very difficult in Taiwan. If the general public does not believe that design and beauty are important, we professionals don't stand a chance.
I had also long been active in educational work. After a dozen years or so, the students that I'd trained were running into the very same problem that I had encountered.
Government institutions are the largest procurer and the biggest backstage driving force for environmental projects. [So I thought] this was probably the best opportunity.
On January 11, 2013, we adopted the first-ever "landscape architecture self-government regulations" in the entire country. That constituted an epochal milestone. As the [proposed] landscape architecture act ran into obstacles in the Legislative Yuan, Taitung, one of Taiwan's most remote areas, mustered the courage and willingness to make environmental aesthetics its top issue.
Harvard-trained Architecture Professor Gets to Work with Magistrate's Support
Chang Chi-yi: My first day after returning to Taitung left a deep impression on me. I saw the posters on the wall behind the county magistrate as he held a press conference. They were garishly colored and featured cartoon icons. The colors and slogans were very confusing; it really scared me. At that time,
I assumed the job of an "aesthetics CEO", and the county magistrate really granted me full autonomy, saying: "Chi-yi, in the county government meeting, I told more than 150 section chiefs that everything, any poster or visual [information] Taitung wants to put out, must first get past Chi-yi's quality control."
Thanks to this lucky coincidence, we had an opportunity to bring many professional designers to Taitung within four years.
Checking posters and looking after architecture? What does the first "design center" under a county government in Taiwan actually do?
Han Wu: Taitung established the first design center in 2017, much to everyone's surprise. Who would have thought that after Taipei served as the World Design Capital [in 2016], Taitung would become the first local government to put the design center concept into practice? What must be done to simultaneously coordinate numerous public sector agencies?
(to be continued)
Translated from the Chinese Article by Susanne Ganz
Edited by Shawn Chou
---
Additional Reading
♦ Taiwan is Well Positioned to Develop Smart Cities
♦ Civil Servant Reverses County's Fortunes
♦ Running the Gamut from Mountains to Sea
---

FutureCity@CommonWealth is a sub-channel of CommonWealth. Aspired to become a communication platform for citizens, corporates, and government through reports on model cities, technology application, expert insights, and civic participation, FutureCity@CommonWealth is committed to explore the potentials of a better city life.