From Uniforms to Shoes, Taiwan Is a Major World Cup Player
精華簡文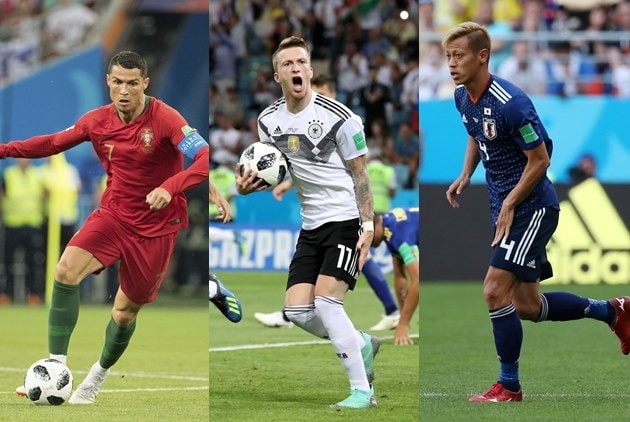 Source:Shutterstock/AP, Shutterstock/Reuters
The World Cup is not just a soccer tournament, but also a technology competition. Why are the UK team's jerseys made with looms used to knit socks? The official game balls have surface patterns that look like bug bites, and are embedded with NFC chips. Athletic shoes must be soft and pliable, but soccer cleats must be stiff, not to mention made from custom lasts. And the technology behind all this can be credited to Taiwan.
From Uniforms to Shoes, Taiwan Is a Major World Cup Player
By KaiYuan Teng
web only

Every four years, the intense competition at the FIFA Football World Cup is not limited to the athletes on the field from 32 countries. Beyond the pitch, the event is the center of technological competition among the world's sporting brands, and this is where "Made in Taiwan" plays a key role.
An estimated eight million jerseys will be sold during this year's World Cup, along with 10 million soccer balls, while the event will attract over 3.2 billion combined views. All of these represent opportunities for Taiwan.
Despite the fact that Taiwan has not even qualified for the World Cup competition on the field, historically many of the jerseys, cleats, and protective gear worn at the World Cup over the years—even the balls—have been made in Taiwan.
This year, the national teams from Brazil, Germany, Sweden, Belgium, the United Kingdom, Japan, and Egypt are all outfitted in uniforms made in Taiwan. Raw material upstream suppliers include Far Eastern New Century and Shinkong Synthetic Fibers, while Fu Hsun Fiber Industries, Men-Chuen Fibre Industry Co., and New Wide Enterprise of Taiwan furnished fabric, dyeing, and finishing.
Many pairs of football cleats also come from Taiwan-based shoe manufacturers Pou Chen and Feng Tay. In southern Taiwan, Tuhuolong designs and makes shoe lasts expressly for football cleats.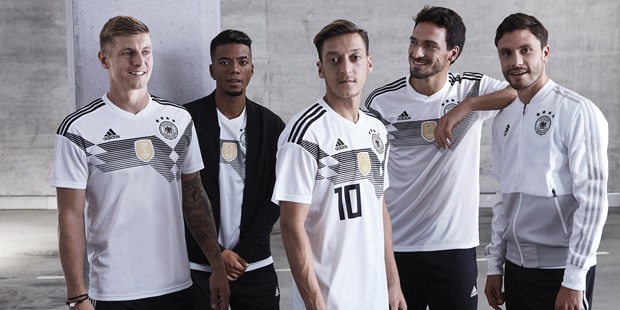 Image: Adidas
Feature #1: Japan and Germany Team Uniforms Can Wick a Liter of Sweat
Each player routinely runs 10 kilometers over the course of a soccer match, producing about a liter of sweat. Unless the sweat is wicked away, the athlete could feel heavier, weighed down more and more as the match progresses. In the effort to make the sweat disappear and allow the players to dash lightly about the pitch, both midstream and downstream textile industry players from Taiwan attacked the problem.
The uniforms worn by the national teams of Brazil, Germany, Switzerland, Belgium, the United Kingdom, Japan, and Egypt were produced by Taipei-based textile raw material suppliers Far East New Century and Shinkong Synthetic Fibers, along with to mid- and downstream material, finished good, and dyeing and finishing vendors Fu Hsun Fiber Industries, Men-Chuen Fibre Industry Co., and New Wide Enterprise.
What makes MIT uniforms stand out? First is their sweat-wicking properties. Huang Po-hsiung, director of the Department of Products at the Taiwan Textile Research Institute, relates that each player on the field loses from 500 to 1000 cc. of sweat during a typical match. This sweat is not a slow release, but pours out in rain-like drops right onto the uniform. If not for the sweat-wicking capacity of the uniform materials, for the athletes it would be like playing in a raincoat that gets heavier and heavier as the game progresses.
The structural makeup of soccer uniforms made with MIT fiber is not unlike that of road engineering, boring holes and laying gutters, says Huang , explaining that the structure of the fiber used on a good sweat-wicking garment is like a gutter that rapidly siphons sweat away from the body; the material is further treated during dyeing and finishing to strengthen hydrophobic performance.

Seamless Woven Socks Won't Bunch Up
The uniforms used in the FIFA World Cup are woven using the latest seamless technology.
In the past, sports garments were woven from different swatches of material, with seams protruding where the material is sewn together. During the rigors of a game, a soccer player's body constantly rubs against the seams, causing discomfort, abrasions, and even cuts on the skin.
The latest seamless MIT technology borrows from methods used for weaving socks, using conical looms to weave cone-shaped garments. Consequently, it saves multiple steps in the weaving process, reducing friction between the skin and the seams so athletes do not feel constricted by their uniform, negatively impacting their performance.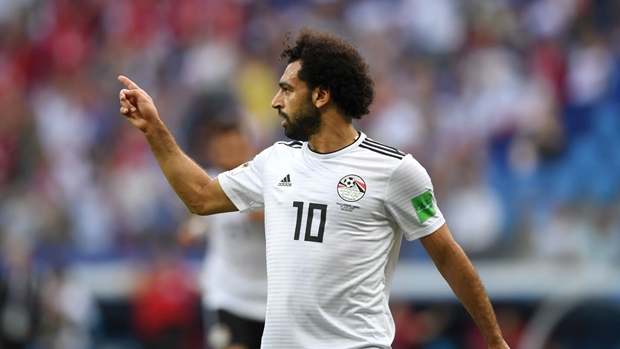 Image: FIFA official website
Recycled Bottles As World Cup Togs
Taiwan is not only known for the high performance of its functional apparel, but also as the principal place of manufacture for fiber made from recycled materials at the World Cup.
This March, Shinkong Synthetic Fibers announced that it would produce half of the eco-friendly thread employed at this year's World Cup.
Recycled thread at the World Cup also comes from another supplier of raw materials for textiles, namely Far Eastern New Century, the world's second-largest producer of recycled thread. Since 2006, FENC's eco-friendly thread has appeared at four consecutive World Cups.
Far Eastern New Century can also claim the unique distinction of having developed "ocean plastic" made from discarded plastic bottles polluting the world's marine environment. This material has been used in the uniforms worn by top European League teams like Real Madrid and Bayern Munich.
Last year, over a thousand tons of marine refuse was recycled via this new technology, contributing to the production of a million pairs of ocean plastic athletic shoes. Just imagine, the athletes competing at the World Cup are wearing gear and apparel produced from discarded plastic bottles that ended up in the world's oceans.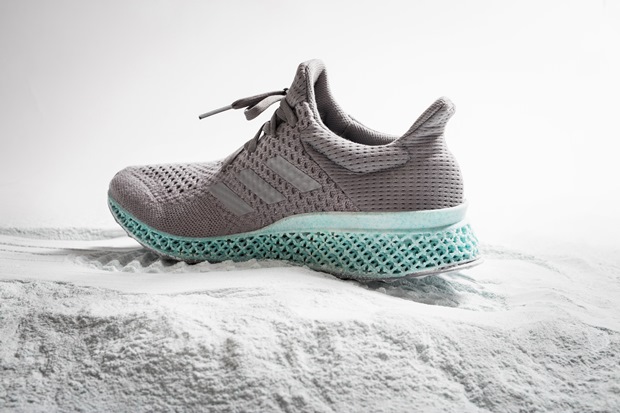 Image: Parley for the Oceans
Feature #2: Misshapen Foot? The Latest MIT Technology Can Handle It
Is there an MIT connection with soccer cleats worn at the World Cup? To get a better feel for Taiwan's contribution to the technology in the shoes worn by athletes at the World Cup, we visited the Tuhuolong Shoe Last Company in the Anping Industrial Zone on the outskirts of Tainan. For years, Tuhuolong has supplied athletic shoe lasts for Nike, Feng Tay, and Pou Chen worn by the world's elite athletes for competition in soccer, basketball, golf, and tennis.
How influential is MIT in the world of athletic shoes? Lai Chi-chien, secretary-general of the Taiwan Footwear Manufacturers Association, says that when major brands propose new concepts for sneakers, 80 percent of the innovative development of shoe materials, threads, and chemical materials – from entire shoes, to soles, and even lasts – comes from Taiwan.
What is a shoe last? Tu Ta-kung, director of the Tuhuolong Shoe Last Company, relates that the last is the shoe's foundation. The upper part is fitted and the sole is affixed over a finished last to make a complete shoe. "How good a shoe looks and feels to wear depends on how good the shoe last is," says Tu.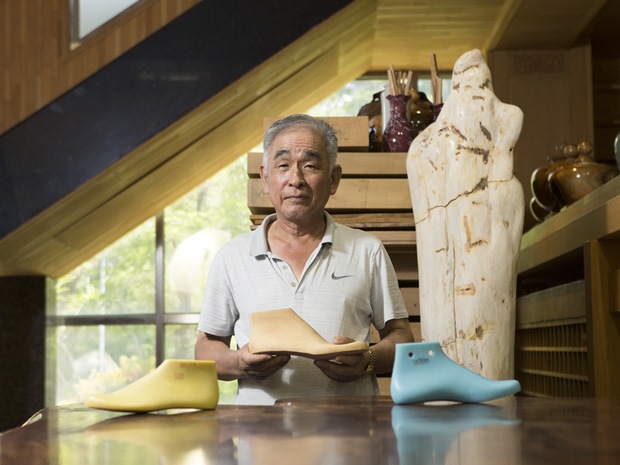 Tu Ta-kung, director of the Tuhuolong Shoe Last Company, relates that the last is the shoe's foundation. The upper part is fitted and the sole is affixed over a finished last to make a complete shoe. (Image: Justin Wu)
Tu, who established his business in Tainan, is a fourth-generation entrepreneur from a family that has been making shoe lasts since the Japanese period (1895-1945) in Taiwan.
Shoe lasts were much different back then; n the past, lasts were planed by hand from a block of wood. Today, 3D software guides the machine to precisely sculpt a shoe last exclusively for elite athletes.
Tu holds up a pair of huge plastic feet one and one-half times the size of a normal person's foot, produced from a scan of a mold made of an NBA player's foot. Having such a mold enables Tuhuolong to produce shoe lasts expressly for top athletes.
Why must elite athletes' shoes be made from custom lasts? Tu explains that the first ingredient for making a world-class athlete is interest, which is followed by determination and perseverance. "A lot of people train so hard that it changes the shape of their feet," says Tu. Accordingly, their shoes must be customized.
Making custom shoe lasts is not easy, and one little slip up could result in a superstar's complaint.
One NBA star who believed that he was unable to dunk properly because his shoes were 0.5 cm. too small had his agent write a complaint to the shoe manufacturer. That letter eventually found its way to the Tuhuolong shoe plant in Tainan.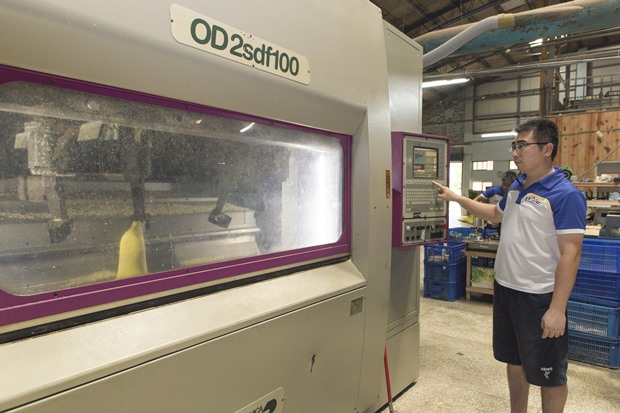 Image: Justin Wu
Durability Paramount for High Intensity Soccer
Soccer players have to do a lot of running, which is why their shoes must be light and tough enough to withstand the force of the foot kicking the ball. Meanwhile, the shoe must be form-fitting to facilitate nimble ball handling and kicking.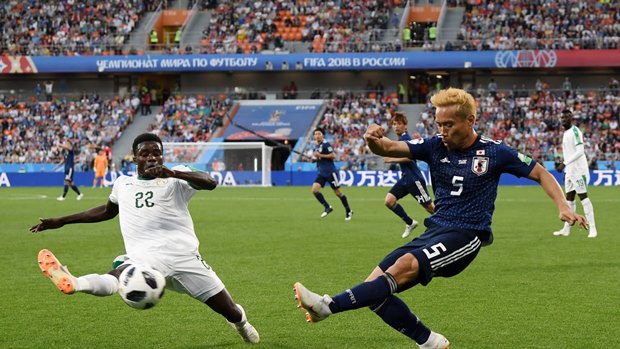 Image: FIFA official website
According to Lai Chi-chien, most soccer cleats are fashioned from man-made leather, while some top-flight shoes use kangaroo leather to withstand the intensity of soccer competition. "If you tried playing soccer in conventional sneakers, they'd be trashed in two seconds," says Lai.
However, with the development of weaving techniques and material technology, Nike and adidas are now able to employ sneaker technology on the soccer pitch.
Hsiang Tzu-yuan, distinguished professor in the Department of Athletic Performance at National Taiwan Normal University, relates that the two major sports brands have progressively employed woven shoe uppers from running shoes in high-intensity sports like basketball and soccer.
Feature #3: Chipped Game Balls, Bonding Technology from Xindian
Surface panels and sewing technology are critical to balls' ability to fly predictably.
A close look at the adidas Telstar 18 game balls used in the World Cup reveals that the surface is not smooth and uniform, but features multiple rectangular raised panels. This is the secret to ensuring stability in flight.
These surface panels are designed to help the ball grip the air as it flies.
Panel design can have a significant impact on the game.
At the World Cup hosted by South Africa eight years ago, the official ball, dubbed the "Jabulani" (which means "to celebrate" in Zulu), came under fire for having a surface that was too smooth. This caused the ball to flutter in flight like a knuckleball pitch in baseball. Having learned this lesson, the latest balls now feature rectangular panels.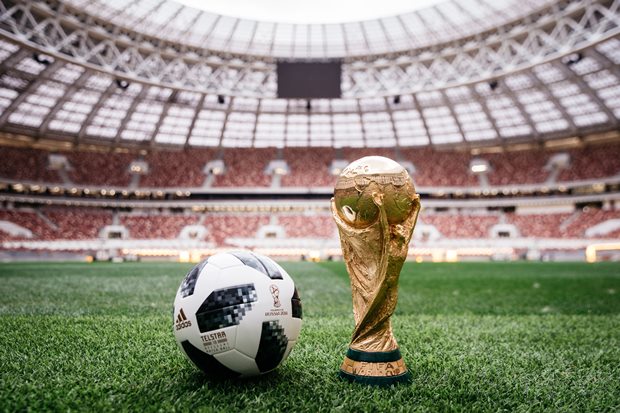 Image: Adidas
Linings Bonded by Robots for True Roundness
The Telstar 18 has no visible seams, because there are none.
In the past, the soccer ball's surface was sewn together from multiple pieces of material. However, the cloth-based seams absorbed water, increasing the ball's weight, impacting the players' feel for the ball, and potentially impacting their performance.
Consequently, Long-Way Enterprise, a company based in New Taipei City's Xindian District and a major force behind the official game balls used in many editions of the World Cup, uses robots to bond the ball's outer skin to an inner lining.
Using robots to conduct bonding both saves manpower and ensures that the balls are as true to round as possible.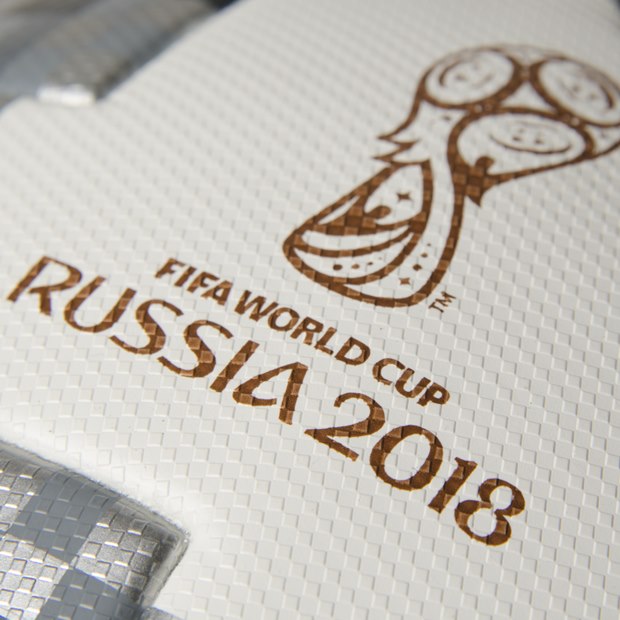 Image: Adidas
Chipped Balls Enhance Fan Engagement
Yet another innovation employed in the 2018 World Cup game balls is the formal use of an NFC (Near-Field Communications) chip embedded in the ball for the first time in tournament history.
Chips have been embedded previously in soccer balls to gather such data as flight speed and trajectory. However, in this case the purpose is to enhance the fans' experience.
Rachel Furst, director of product marketing at Blue Bite, the software company that designed the NFC chip embedded in the soccer balls, relates that fans can connect to the ball using a mobile phone to receive exclusive game videos and the latest game updates.
Translated by David Toman
Edited by HanSheng Huang
---
Additional Reading
♦ Who Puts the Performance in Performance Sportswear?
♦ Does the World Cup Reduce Productivity at Work around the Globe?
♦ Does Hosting a World Cup Make Economic Sense to the Host Country?
♦ 'Made in Taiwan' Scores Olympic Gold