Invisible from Birth - The Undocumented Children of Runaway Migrant Workers in Taiwan
精華簡文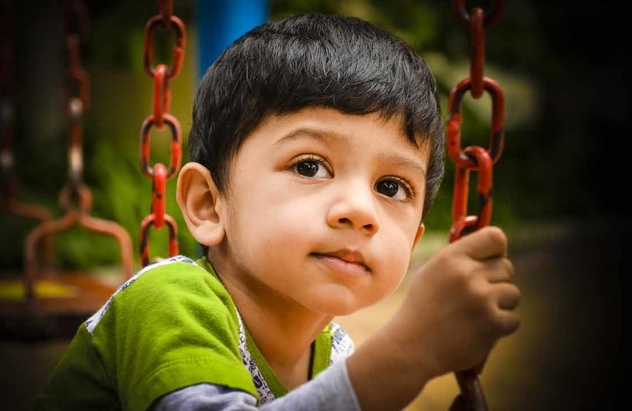 Source:Shutterstock
Without national health insurance coverage, the presumably stateless, undocumented children of runaway migrant workers are caught in eternal limbo in a no-man's land between national borders.
Invisible from Birth - The Undocumented Children of Runaway Migrant Workers in Taiwan
By TingS/Pearl from Al-zubarah
web only

The Harmony Home Association, a non-governmental organization in Taipei, has taken in more than a hundred such children: They have no legal citizenship status in Taiwan, no nationality documentation, and no national health insurance coverage. Each of these kids seems to be a solitary sail in the sea. They have started their lives in limbo in a no-man's land between national borders, drifting without a destination.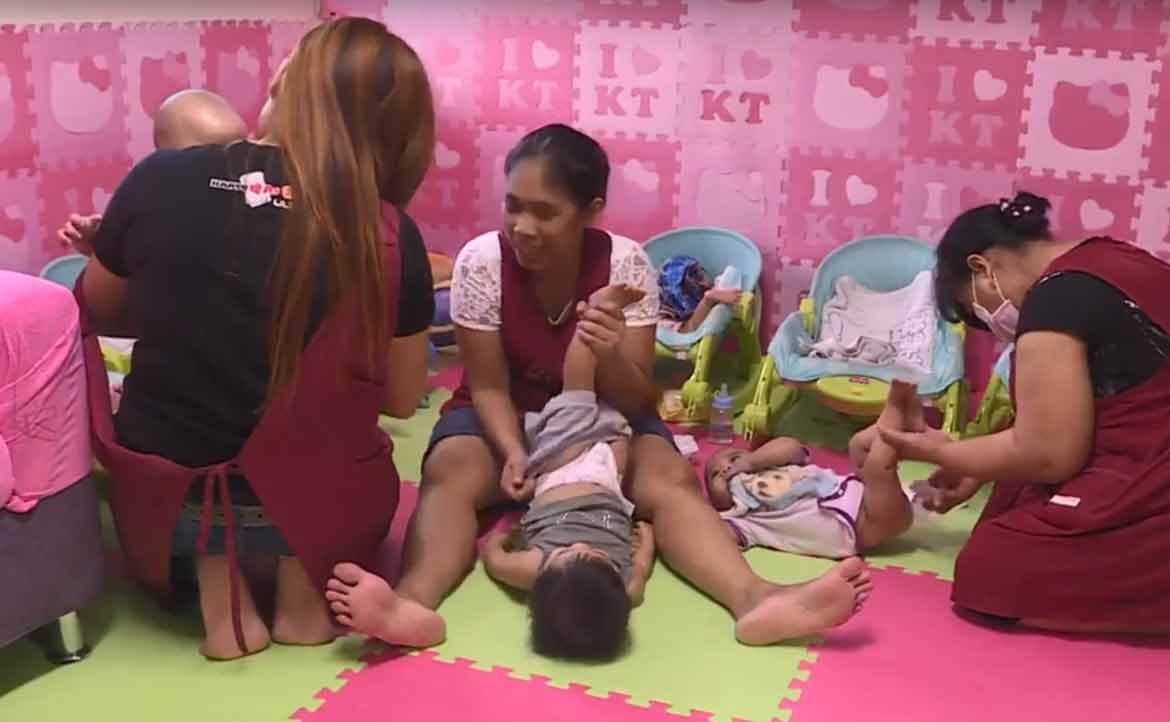 Harmony Home Association in Taipei (Image: PTS In-News Issue No. 524 The Home of the Dandelion Kids)
Why Are There So Many Migrant Worker Babies?
Presently, a total of 680,000 migrant workers are working and living in Taiwan. Women account for the lion's share of the migrant population. When migrant workers get pregnant while working in Taiwan, they enjoy legal protection. After Taiwan began promoting the two international human rights conventions known as ICCPR and ICESCR, local governments began in November of 2002 to successively scrap regulations that required migrant workers to take pregnancy tests [as part of their regular health checks] and, if found pregnant, to be deported. Moreover, migrant workers also enjoy protection according to the Act of Gender Equality in Employment.
The reality, however, is somewhat different: Employers frequently come up with other reasons for terminating a migrant worker's contract once they find out she is pregnant.
Faced with enormous social pressure, knowing that the family at home is counting on them for income from abroad, and often unaware of their rights in a foreign country, many migrant workers see no other way out but to run away from their employers, becoming what is known as an "unaccounted for migrant worker."
These "unaccounted for migrant workers" often feel they have no alternative but to take illicit work to survive together with their newborns in a strange country far away from home. Not only is such labor illegal, these jobs are also not subject to government protections. As a result, these women often do not have a permanent home, earn only meager wages, and are forced to live in secrecy. When they are not working, they often do not have the time to look after their children.
As a last resort, a number of them send their children off to the Harmony Home Association, which is well known in migrant worker circles, so that the youngsters at least have a safe place to stay, and visit them during their spare time. Presently, the Harmony Home Association has already taken in more than a hundred children.
For society at large, the Harmony Home Association is just another civic group, but for these migrant mothers and their children, the shelter is a home away from home, their home in Taiwan, and their only hope.

My First Visit
The memory of my first visit to the shelter is still fresh in my mind. Around 40 infants and toddlers nine months and above were crowded into a floor area of just 15 pings (about 50 square meters).
Walls on three sides and a safety rail on the fourth form the confines of a small square space, the floor covered with interlocking foam tiles. Three beds, reserved for the smallest babies, are lined up along one wall.
Most children need to learn to make their beds on the floor even before they've learned to speak.
In the center of the area sits a simple playhouse without a ladder or slide, so only taller children can climb up without help. Confined to this small area, these little kids without a place to settle down do their best to grow up, from dawn to dusk, summer and winter.
Each time I went to the association to serve as volunteer, I first had to disinfect my hands and feet and put on an apron before entering the fenced-in space. Often I had not even stepped into the area when several kids would run toward me with open arms and shining eyes, as if begging to be picked up and cuddled. Although trained professional staff are looking after the children, the association has been understaffed for a long time. Against this backdrop, just meeting the basic needs of more than a hundred children - changing diapers, giving them bottles, feeding them solid food, and giving them baths - is a race against time. Not to mention playing with the children and giving them some quality time so that they feel loved and cared for.
Therefore, the children here crave attention and cuddling. I would often hold one in my left arm and another one in my right arm, with two more tugging at my legs, crying and stamping their feet in frustration. With huge tears running down their faces, they seemed to be asking, "Why are you holding them and not me?"
Childhood Innocence Spoiled
Living in such a large group setting without adequate supervision and education from the adults has its downside. Since the children are not able to properly express themselves, they resort to snatching whatever they want.
If taking by force does not work, they pinch; if pinching does not work, they hit; if hitting does not work, they cry. Every child has numerous scars on their face, hands and feet from all the pinching and hitting. Sometimes children are pushed against furniture or the edge of a wall, resulting in swelling and bruises.
Physically smaller and weaker kids often become targets because they lack the strength to fight back. When the things they are playing with are snatched away, they do not even try to get them back; when they weep no one cares, so they cry themselves to sleep, nose running and eyes welling.
As for so-called "play," the children here actually do not have any real toys. They often hold things that we would consider trash tightly in their hands - paper scraps from the floor, cracker boxes, bottle caps, used wet towels and diapers - as if they were true treasures, not even letting go when they fall asleep.
Tightly holding on to something most likely gives them a sense of security, the feeling that they won't go missing, be discarded or abandoned as long as they don't let go.
When I volunteered at the association for the first time, I held a child who would not let me put him down. He quietly leaned against my breast, the tears on his face not yet dry, batting his long eyelashes, snot under his nose and scars from a fall across his forehead, yet apparently very content. It seemed my embrace was like a piece of cotton candy with long wings that took him on a flight, soft and safe.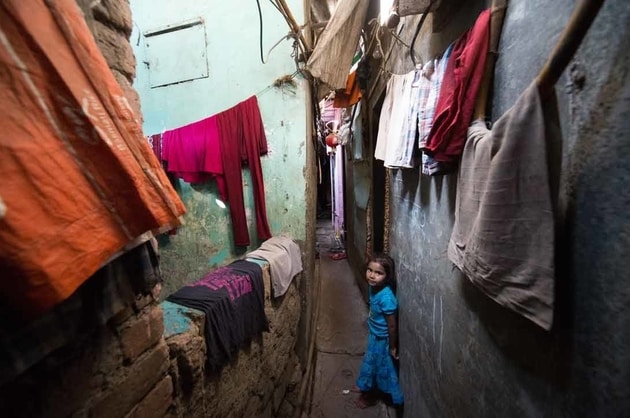 Image:Yury birukov@Shutterstock
I watched him as his eyelids slowly became heavier and he finally slipped into dreamland, sleeping soundly. Suddenly my heart ached as I asked myself: How innocent are these children? What kind of scars do such negative life experiences, at an age where children most need loving care, leave on their frail, young souls?
The social issue of children born to migrant workers has been around for a long time. It's not that this problem cannot be solved, but, given that the migrant worker baby problem can be attributed to the inequality of our social structure, we need to address it at the root if we want to truly solve it. First of all, we need to address the issue of migrant worker rights as such and design complementary measures for female migrant worker pregnancies.
The government can do this by amending the law or by establishing a special law to protect the rights of migrant workers. Civil groups can also raise their voices on behalf of these migrant workers and raise funds to set up shelters or children's homes. If you are just an ordinary citizen like me, you can donate goods such as diapers and formula, or take some time to visit the Harmony Home Association and play with the children there, or assist with changing diapers and feeding the babies, etc.
Migrant workers are the unsung heroes behind Taiwan's economic success and family care, and I wish that our society could be a bit more understanding and caring toward them. We should not let innocent children become victims of our problematic social fabric.
Translated by Susanne Ganz
Edited by HanSheng Huang
---
Additional Reading
♦ Migrant Workers Should Get the Day-Off
♦ 'No More Migrant Workers Will Ever Be Deceived Again, I Wish'
♦ 'Staying in Taiwan is good, But Returning to My Homeland is Better'
This article presents the opinion or perspective of the original author / organization, which does not represent the standpoint of CommonWealth magazine.
---

Crossing features more than 200 (still increasing) Taiwanese new generation from over 110 cities around the globe. They have no fancy rhetoric and sophisticated knowledge, just genuine views and sincere narratives. They are simply our friends who happen to stay abroad, generously and naturally sharing their stories, experience and perspectives. See also CrossingNYC.
---