Taking Action for Happy, Healthy Golden Years
The Power of Change at Work!
精華簡文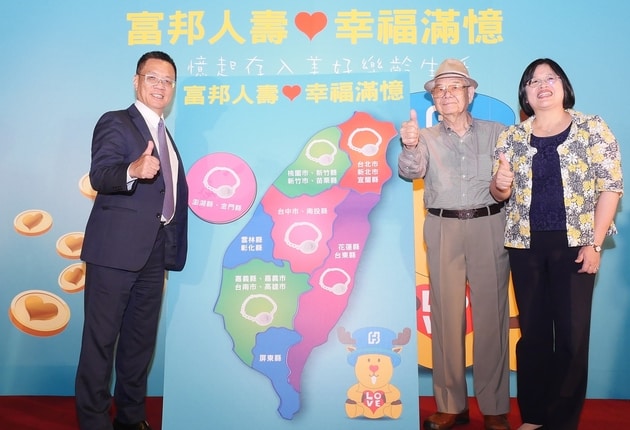 Source:Fubon Life Insurance
As Taiwan becomes an aged society, Fubon Life Insurance, honoring its mission of caring for society, is expanding its services and care across the island by actively delving into dementia prevention, creating an elderly-friendly environment and promoting healthy lifestyles. The company endeavors to take action to safeguard happy and health lives in our golden years and become a force for social change.
The Power of Change at Work!
By Fubon Life Insurance
Sponsored Content

The rapid graying of society cannot be stopped. This year, Taiwan went from being an aging society to being an aged society. In eight years, it will become a "super aged society", according to statistics by the Ministry of the Interior. At the same time, Taiwan's population of people with dementia will increase to 460,000 by 2031, which means that two out of every 100 people living in Taiwan will be suffering from dementia, with prevalence rising with age.
Fubon Life President Benson Chen points out that it takes more than strengthening customers' risk protection as we face population aging. "We have paid attention to old age and health issues for a long time, hoping to demonstrate our love and care for Taiwan. Therefore, we respond to all of society's needs, starting with dementia prevention, an elderly-friendly environment, and the promotion of healthy lifestyles." Moreover, Fubon Life is fulfilling its responsibility as a socially responsible insurance company by continuing to encourage young people to return to their home towns in the countryside, creating local jobs and injecting charity funds into local communities to turn these places around.
Upholding Love and Care, Employees All Involved in Dementia Support
"Dementia is a disease that is very difficult to detect, but for the sufferers and their families, the impact is quite enormous," notes Tsai Ping-Huang, neurologist with Yang-Ming University Hospital and head of the shared care dementia centers at the hospital and in Yilan County.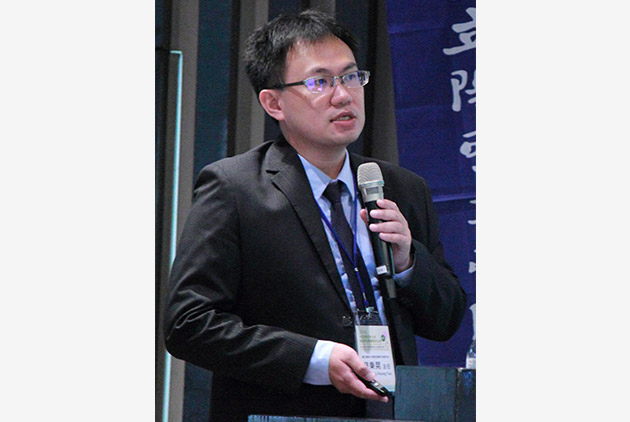 Tsai Ping-Huang, neurologist with Yang-Ming University Hospital and head of the shared care dementia centers at the hospital and in Yilan County.
Tsai recalls how a patient with dementia who was not aware of his state struggled with delusions and suspicion over a long period, which caused extreme psychological pressure for the family members until they came across the community care and dementia information campaign. The newly won knowledge helped them to become aware of the telltale signs of the condition, so they took the patient to see a doctor, who diagnosed dementia. Following the diagnosis, the family members became more understanding because they realized that the patient's behavior "was truly not deliberate."
Tsai says, "Presently, the most important task is to let more people in the communities know about dementia. Without the involvement of the entire Fubon Life staff, it would not be possible for our community care and dementia information campaign to have such good results."
In facing the onslaught from dementia, Fubon Life also actively collaborating with the Federation for the Welfare of the Elderly (Elderly Federation) to establish protective networks for people with dementia. Toward that aim, guardian points have been set up in the more than 400 offices that Fubon Life maintains islandwide, and nearly 30,000 employees completed a dementia guardianship training course to turn the Fubon Life employees across Taiwan into the best guardian angels for accompanying people with dementia and their families as they navigate these life challenges.
On top of that, some 1,000 long-term care campus ambassadors were trained in 2017 in cooperation with colleges and universities to empower more citizens to squarely address the dementia problem and join forces to do a good job in terms of prevention and preparation.

Easing the Burden on Families Caring for Dementia Sufferers
Fubon Life has trained 1,000 board game lecturers, demonstrating its continued care for the physical and mental health of elderly people. The lecturers teach people with dementia board games as a means of slowing down the progression of the disease. They have also developed a novel baseball-themed board game - Taiwan Golden Baseball Glove - which is the first of its kind on the market. The game helps players strengthen their memory and sharpen their reactions. It has also become dedicated teaching material for the Ministry of Health and Welfare's "I'll take care" training courses, which aim to foster the participation and recognition of elderly people in society. At the same time, Fubon Life is continuing to organize mixed-age board game events across Taiwan to increase opportunities for interaction across the generations.
"Thanks to the introduction of [traceable] love bracelets for tracking people with dementia, it became possible to reduce the care burden of many more concerned families," explains Tsai. Therefore, Fubon Life joined hands with the Elderly Federation and the shared care dementia centers in 20 cities and counties to promote a "bracelet give-away" campaign for patients who have been diagnosed with dementia. Over the past three years, a total of 3,000 bracelets have been distributed to benefit the patients' families.
Wu Yu-chin, a lawmaker and secretary general of the Elderly Federation, says, "Dementia is not the same as disability. Dementia patients need the right care and caring. Only if they get such care can they be treated at an early stage and progression can be prevented."
Wu also hopes that more companies will respond and join hands with those who care about geriatric care issues so that the elderly can obtain more attentive care and services.
Wu hopes that the elderly in every corner of Taiwan will be able to enjoy their golden years with dignity. "We help them realize their dreams by taking action," she notes. Fubon Life took the lead in implementing a project, initiated by the Elderly Foundation, to let 1,000 elderly from disadvantaged groups who live alone realize their dreams, providing diverse services to let their wishes come true and bring smiles to their faces.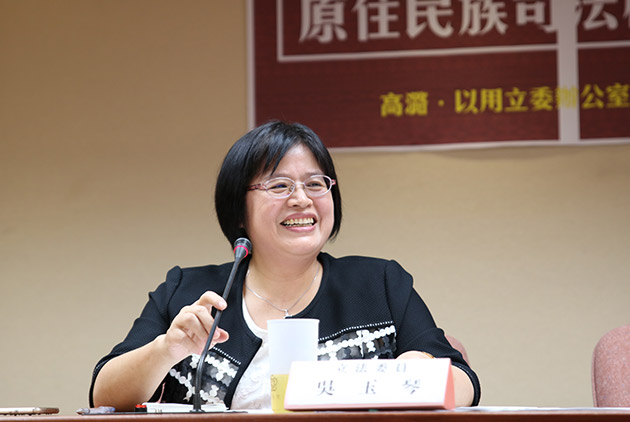 Wu Yu-chin, a lawmaker and secretary general of the Elderly Federation
At the same time, Fubon Life is cooperating with the Hsinchu City Government to promote the wellbeing of the elderly in line with the government's Long-Term Care 2.0 policy. Board game parties for young and old were launched at 34 care points in Hsinchu City neighborhoods, including Xiangshan, Guandong, Sanmin, Panshi, Shuitian and Minfu, and local Fubon Life agents were invited to support the mixed-age game playing and interactive exchanges. Like family members, they have shared the joy of playing board games with more than 1,000 elderly people.
Focus on National Health Turns into a Force for Social Change
In order to fulfill its corporate social responsibility and mitigate the onslaught of an aging society, Fubon Life has turned its service points across Taiwan into "friendly good neighbors" providing supporting services for the elderly. Every insurance agent is encouraged to assist disadvantaged elderly people who need help through medical care and health promotion, thus becoming an important community-supporting force.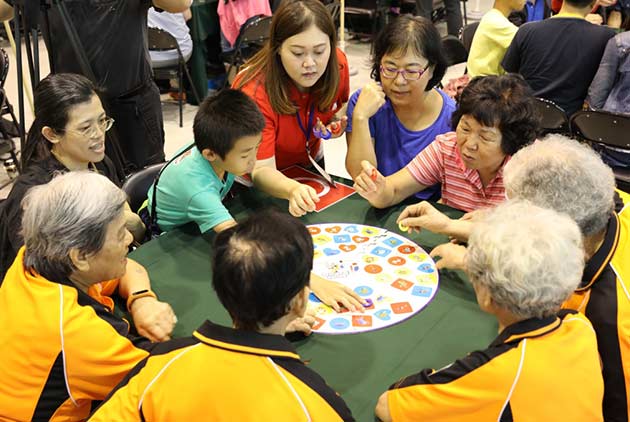 At the same time, Fubon Life continues to hook up with cooperation partners who share its ideals, pooling the local resources of public interest groups and the public sector. Together they are spreading out to all corners of Taiwan to raise people's health self-management awareness and build community care networks.
By demonstrating love and care through action, Fubon Life will continue to safeguard national health. Through innovation and creativity, we will exert a positive influence and become an important force for safeguarding happy and healthy lives in old age and changing Taiwanese society.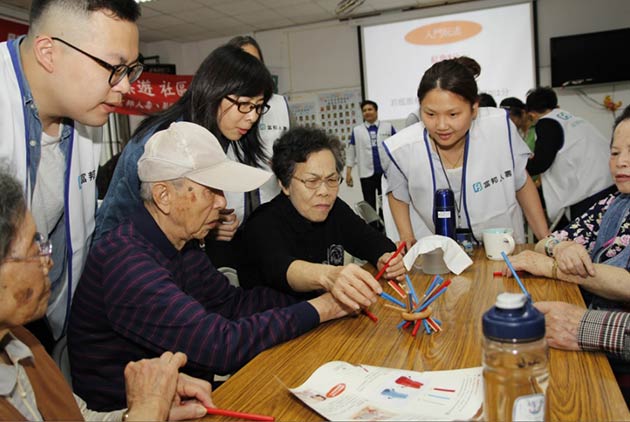 Translated by Susanne Ganz
Edited by HanSheng Huang
This content is sponsored by Fubon Life Insurance
---
Additional Reading
♦ 'Care Café' Serves Seniors as well as Community
♦ Total Care Nursing Saves Families Time, Money
♦ Living Out Life at Home Isn't a Dream
♦ Hate Me or Resent Me, I Have No Regrets
---