Travel Tips
12 Facts German Travelers Want To Know About Taiwan
精華簡文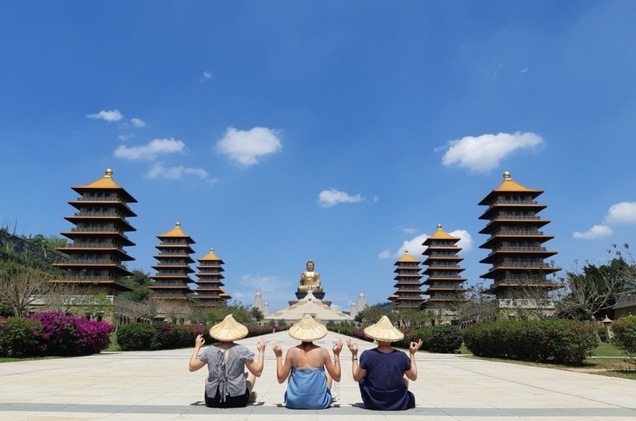 Source:MyTaiwanTour
At a recent European Travel Fair, the Taiwan Tourism Bureau's branch in Germany collected several questions about Taiwan from German Travelers. So we asked unseren guten Freund (our good friend) Klaus Bardenhagen, AKA The Taiwan Reporter to pick out a dozen of them to answer in his own mother tongue. So put on some Kraftwerk, crack open a Weißbier and some Erdnussflips , and please enjoy 12 Facts German Travelers Want To Know About Taiwan.
12 Facts German Travelers Want To Know About Taiwan
By Klaus Bardenhagen/TaiwanScene
web only

Q1. Where is Taiwan?
Taiwan is the link between East Asia (Including Japan and Korea) and South East Asia. It's situated off China's southeastern coast, south of Shanghai and northeast of Hong Kong. Bisected by the Tropic of Cancer, Taiwan straddles the border between the tropics and sub-tropics. Taiwan's landmass is slightly less than that of the Netherlands or Switzerland but slightly more than that of Belgium.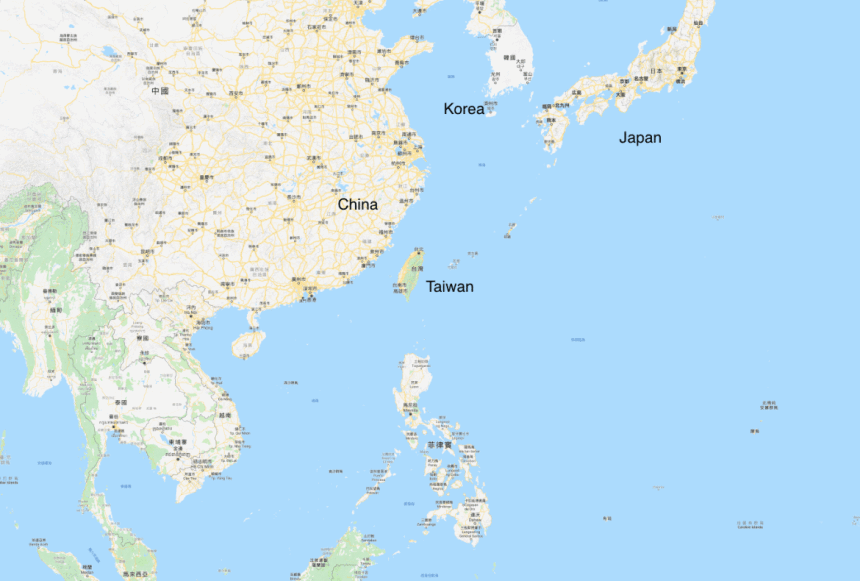 Q2. What's there to do in Taiwan?
It a cliché, but it's also true: Taiwan is an island of contradictions. In the west lies a densely populated plain bordered by largely untouched mountains (with more than 200 peaks higher than 3000 meters). To the east, a sparsely populated landscape where the mountains drop off into the Pacific Ocean. There are discoveries to be made everywhere. The cities are bustling, high-tech life mixed with ancient tradition including countless temples, shops filled with antiquities and night markets offering a cacophony of sight and sound, fragrance and flavor. Yet despite this, you'll be able to find quiet secluded spots amidst historic buildings under continual renovation and preservation. As for nature, Taiwan offers mountains for climbers of all abilities, beaches and cliffs, hot springs, coral islands, paragliding and river tracing. Photographers looking for scenic spots will have no shortage of beautiful views to shoot!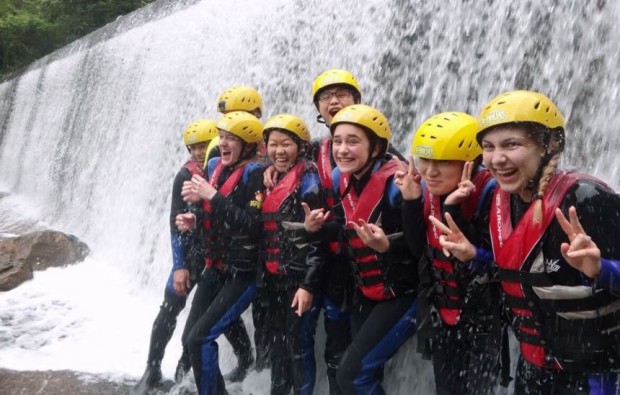 Enjoying river tracing with local guides in Hualien
Q3. Why should I visit Taiwan over Japan, China or other Asian destinations?
For Western travelers, Taiwan is still something of a well-kept secret. You aren't as likely to encounter as many Europeans or Americans as you might in other Asian destinations. And while those other destinations are more organized specifically to accommodate tourists, in Taiwan your experiences are bound to be more authentic. Though Taiwan is a developed, wealthy country, it knows how to conceal that quite well, and often appears very traditional and rugged. Taiwan is also among the safest destinations in Asia. Because Taiwan isn't recognized diplomatically by most of the world's other countries, Taiwanese people tend to be exceptionally friendly to international visitors. Despite its relatively small area, Taiwan offers a stunning variety of different landscapes. And variety doesn't stop at the landscape. Taiwan's tumultuous history, shaped by a fusion of Chinese, Japanese and Western influences, have helped create a uniquely diverse culture on the island, one augmented by various indigenous groups who have preserved their own unique traditions.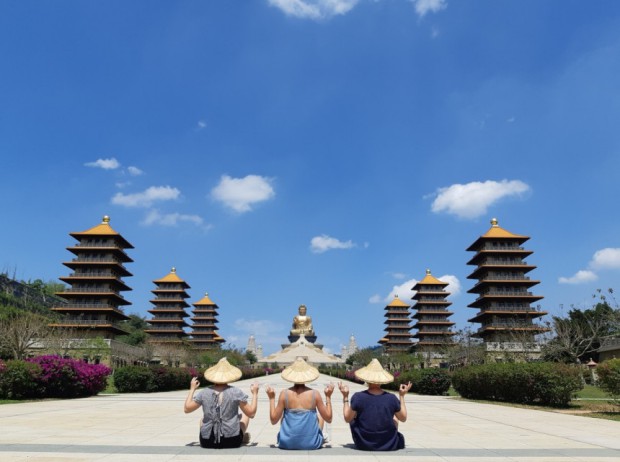 Foguangshan Buddha Memorial Center
Q4. What is there for children to do in Taiwan?
Kids can really pursue the spirit of adventure (or at least get exercise and fresh air) in Taiwan. The city of Taipei is surrounded by hills and mountains filled with hiking trails. For example, The former coal mining villages of Pingxi and Shifen, nestled in densely wooded hillsides just north of Taipei offers waterfalls and forested hiking trails. Even getting there on the narrow gauge train line once used to transport coal is an experience. Taiwan's mountains and forests will make kids feel like they're characters from Lord of the Rings. Kids can watch steam rising from the sulphur fumaroles in Yangmingshan, hike through old gold mines in Jinguashi, explore historical fortifications in Tamsui and Keelung, and even check out old abandoned mountain villages close to the cat-filled village of Houtong. For swimming, the beaches at Baishawan and Fulong can be reached in less than two hours from Taipei. Kids can also practice traditional artisanship, for example making paper umbrellas in Meinong. And speaking of rain, if it is raining, there are plenty of museums, including two great interactive science museums in Taipei and Taichung.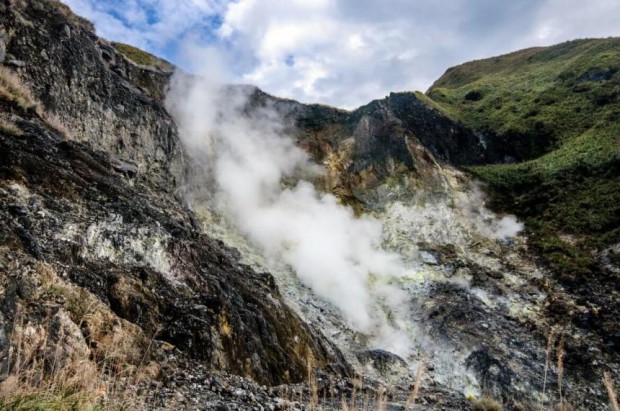 Siaoyoukeng Recreation Area, Yangmingshan
Q5. Is English widely spoken?
English is more useful in the cities than in the countryside, and is generally understood more by younger than older people. But almost always there will be a way to communicate, even if it means someone else is called in to help. Of course, you can also fall back on Google Translate.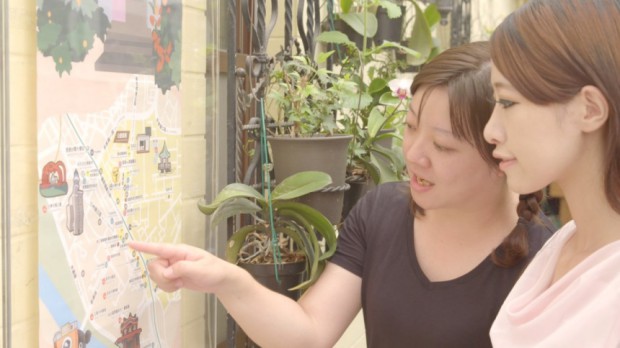 Q6. What wildlife can I see in Taiwan ?
Taiwan is a highly attractive destination for birdwatching, being breeding ground for 145 species (of which 17 are native to the island). Ecotourism is also being boosted by visitors who come to watch butterflies, frogs, fireflies and other species calling Taiwan home. Apart from the endemic Formosan Rock Macaques which you can encounter especially in southern Taiwan, bigger mammals still exist on Taiwan, though most have been pushed deep into the mountains by human activity. Formosan Black Bears are also in the high mountain areas, but you're not likely to encounter them.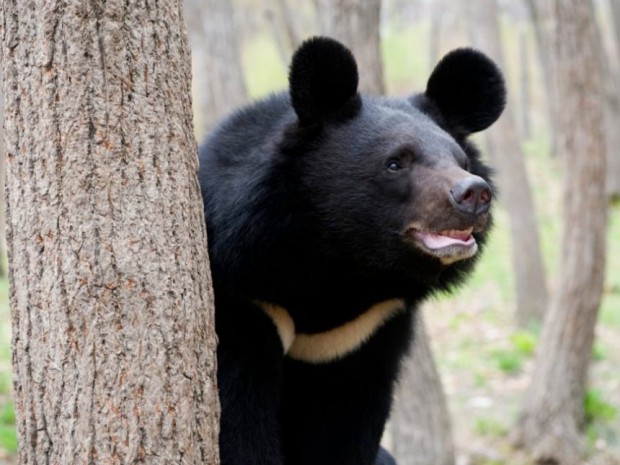 Formosan Black Bear
Taiwan also has a number of species of deer, which you're slightly more likely to encounter than the Formosan Black Bear (you may spot some of these deer, or at least hear their distinctive bleating, should you visit Green Island).
Q7. What public transportation options are there?
Thanks to its high population density, Taiwan public transportation infrastructure is well developed. On the west coast, the Taiwan High Speed Rail, or THSR, links the urban centers of Taipei in the north and Kaohsiung in the south in just about 90 minutes. The classical railway, or TRA, is a bit slower but circles the entire island, offering many more stations in less densely populated areas. If a town has no train station, chances are one of the many long distance buses goes there. Taiwan has also established a network of several dozen "Taiwantrip" bus lines going from train stations to popular sights and back. Taipei's MRT subway system is world class, and while Kaohsiung's KMRT hasn't yet been expanded to the same degree it is still quite convenient. City buses are usually a bit too confusing for tourists, since maps and schedules are seldom in English.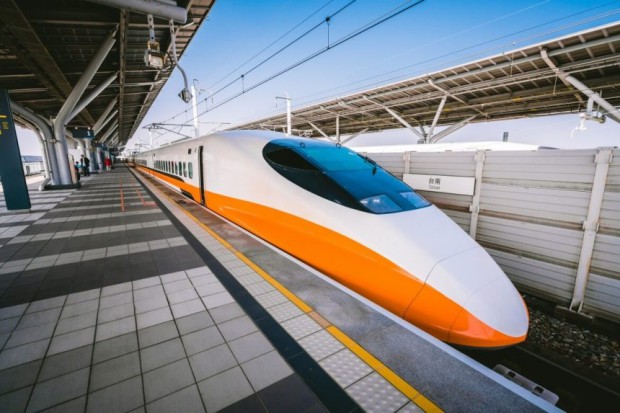 Taiwan High Speed Rail
Q8. Can you drive yourself?
If you want to rent a car you'll need an international drivers license. Traffic can take some getting used to, as laws may be different than in your home country (for example, concerning passing on the right side on highways). In the cities, scooters will pass by on all sides. It's best to just go with the flow. When changing lanes, do not wait too long for a space to open up behind you – it might never happen. However, vehicles behind you will pay attention to your movements and react accordingly.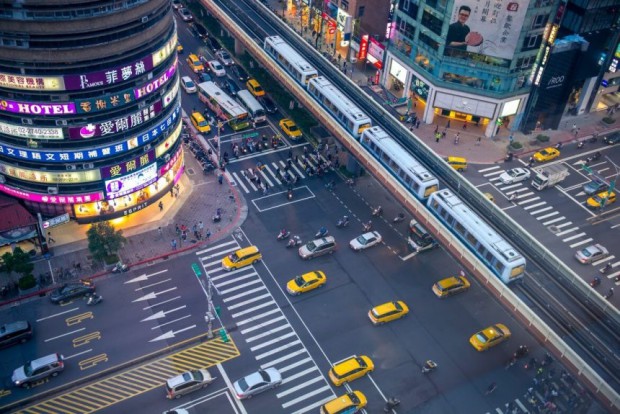 Q9. Do you need to book accommodation in advance?
Not necessarily. You can use Airbnb to find private accommodation quickly, or book hotel rooms via the usual booking portals. There are many cozy and well-designed private B&Bs in rural areas that you can find via the local tourism bureau websites.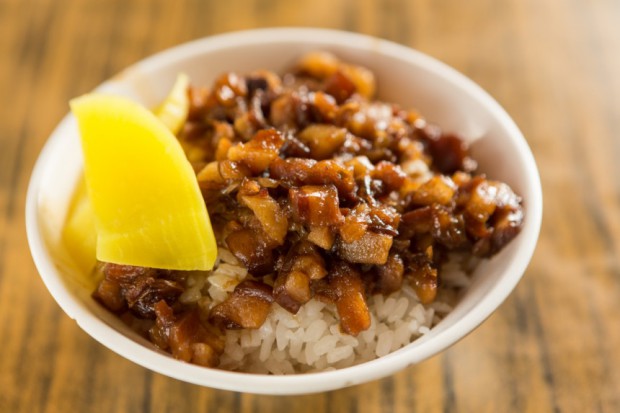 Braised Pork Rice
Q10. How much do local meals cost?
Meals in simple restaurants start at around US$2 for a big bowl of noodles or a lunchbox with meat, rice and veggies. Inexpensive restaurants, however, rarely have English menus. Still ask, however – sometimes they keep one copy stored away somewhere. Or there may be photos of dishes for you to point out. A meal in a mid-class restaurant, or in a shopping mall food court, is about US$6.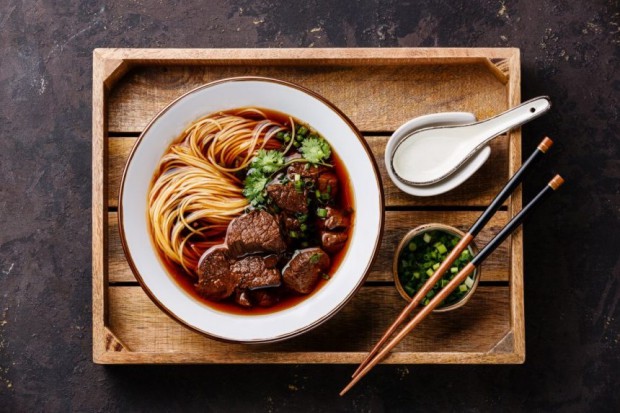 Beef noodles
Q11. What's the least amount of time I should spend in Taiwan?
If you only visit Taipei, stay at least four days so you can get a feeling for the city apart from the usual main sightseeing spots. Just explore city's neighborhoods by foot, or perhaps on a Youbike rental bike (Read: Free Coffee for Cyclists at YouBike Stations). If you stay a whole week, there's also time for day trips to Taipei's surrounding area. To drive around the entire island without too much time pressure, you'll need at least seven days. Coming up with a three week itinerary would be no problem.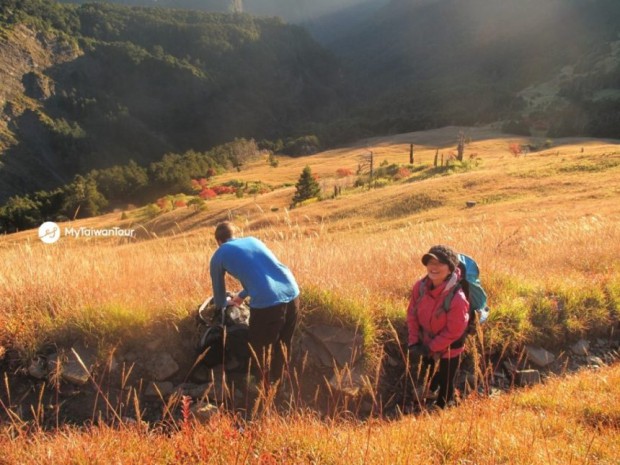 Mountain climbing in Snow mountain with MyTaiwanTour.
Experience Taipei by joining Ultimate Taipei Day Tour or customize your tour with MyTaiwanTour.
Q12. Is Taiwan a good spot for a brief stopover on the way to somewhere else?
Taipei's Taoyuan Airport is a popular stopover destination for travelers flying between Europe and Australia, New Zealand and Bali. The airport is close enough to Taipei city to make half-day trips possible with a long enough layover. The tourism bureau even offers free half-day trips that start from the airport around 8 a.m. and 2 p.m. and last about four hours.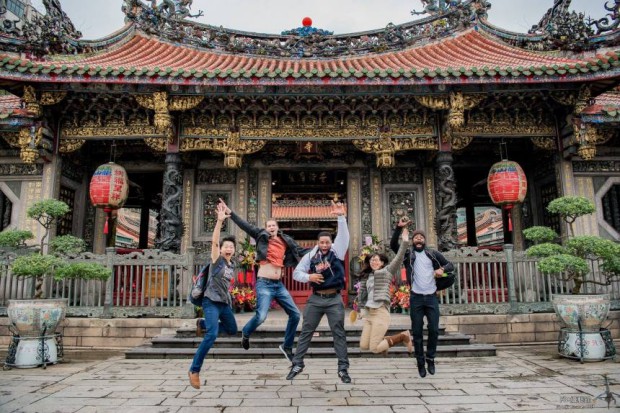 Longshan Temple in Taipei city
About the Author
Klaus Bardenhagen has been living in Taipei since 2009. He's a freelance journalist who reports about Taiwan for German media. Originally hailing from the plains of northern Germany, Klaus prefers hiking in the mountains to lying at the beach.
Follow him on Facebook for more Taiwan information: http://www.facebook.com/taiwanreporter
---
Additional Reading
♦ A German Voice for Taiwan
♦ River Tracing in Taiwan
♦ Eight Questions about Travel Safety in Taiwan
♦ Thriving in Taiwan Culture of Tolerance
---
Taiwan Scene is the online journal of MyTaiwanTour.
We publish stories introducing readers to the culture, scenery and travel possibilities of our homeland, articles to help travelers make the most of their time in Taiwan, and occasional interviews with movers and shakers from Taiwan's ever-expanding creative scene.
Prolonged exposure to Taiwan Scene may instill in readers a profound desire to experience Taiwan personally. If these cravings persist, please contact us immediately.
Original content can be found at the website of MyTaiwanTour.
♦ 12 Facts German Travelers Want To Know About Taiwan
---
This article is reproduced under the permission of Taiwan Scene . It presents the opinion or perspective of the original author / organization, which does not represent the standpoint of CommonWealth magazine.