Making Taiwanese Tourism Sustainable
Creating Immersive Experiences Through Smart Travel
精華簡文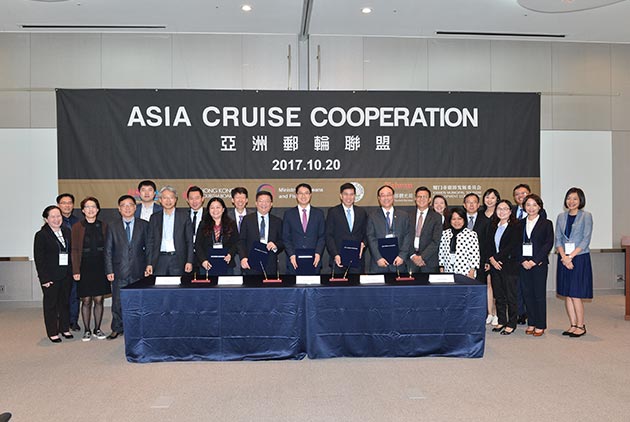 Source:Taiwan Tourism Bureau
Shifting trends in global travel, along with the impact of the transformations of Taiwanese industry and manpower, have placed unprecedented challenges before tourism in Taiwan. In response, the Taiwan Tourism Bureau has taken up the mission to consolidate central government and local resources and create new immersive experiences through smart travel.
Creating Immersive Experiences Through Smart Travel
By Taiwan Tourism Bureau
Sponsored Content

Trends like globalization, digitalization and localization are reshaping tourism as we know it. And in light of such factors as the changing tourist structure in Taiwan, intense regional travel competition and critical industry transition, the Taiwan Tourism Bureau has launched the Tourism 2020 - The Sustainable Tourism Development Project to elevate Taiwan to become the shining jewel of tourism in Asia for "Smart Travel, Touching Experiences."
Embracing Challenge: Tourism 2020 Heralds New Age for Taiwanese Tourism
With an eye toward elevating Taiwan's tourism industry and progressing towards sustainable development, the Taiwan Tourism Bureau has rolled out the Tourism 2020 - The Sustainable Tourism Project. Based on the principles of sustainable innovation to benefit local industry, diverse pioneering to create added value in tourism, and safety and security, it aims to fulfill travel's social responsibility.
By implementing the five-point policy of making inroads into diverse markets, invigorating domestic travel, counseling industry transformation to develop smart tourism and promote immersive tourism, the bureau seeks to achieve the twin goals of welcoming at least 10 million visitors to Taiwan each year and hosting 200 million domestic excursions and holidays, while shaping Taiwan into Asia's "friendly, smart, immersive" quality travel destination.
Global Vision, Expanding Into Diverse Markets
In the effort to shore up the mainstay markets of tourists from Japan, Korea, Hong Kong, Singapore, Malaysia, and North America, the Tourism Bureau is amplifying Taiwan's marketing message through diverse media channels and innovative products. Moreover, it has placed its full efforts behind its new south-facing tourism policy, offering convenient, simplified visa procedures to create a friendly holiday environment for travelers from the 10 emerging ASEAN market countries.
As travelers increasingly embrace cruises as a fun and exciting way to travel, we have strengthened Asia Cruise Cooperation operations, and have introduced assorted incentives, funding, and conveniences to attract clientele from potential-rich markets. Further, TTB has developed itineraries with mainland Chinese patrons in mind, especially designed to highlight local color and take visitors deeper into each area around Taiwan. Organized by season, region, and tourism traffic, TTB is making every effort to ensure the security and quality of travel.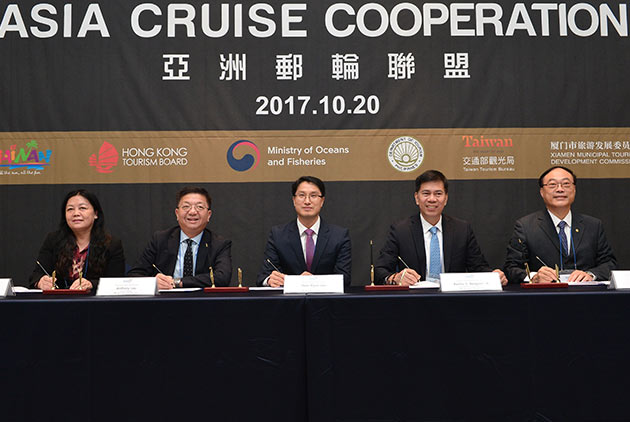 Invigorating Domestic Travel, Balancing Regional Development
Confronting the structural adjustment of tourism in Taiwan, the TTB is actively working to invigorate domestic tourism, with particular efforts directed toward lessening the excessive concentration of local tourism in the northern part of the island and during holidays.
The first solution is to tie compelling regional tourism attractions together into regional travel itineraries. For instance, selecting "Taiwan's Top 10+ Islands to Explore" itineraries to encourage enjoyment of Taiwan's bays, promoting the dual tourism axis from Dapeng Bay to Kenting and highlighting the best of local color.
The next step involves full-scale promotion of local tourism event series. For instance, the Formosa Summer Festival brings together the local color of the counties and towns along the Tropic of Cancer, while other events include the Cijin Black Sand Art Festival in Kaohsiung, the Yujing Mango Shaved Ice Dessert Guiness World Record Challenge, and romantic Penghu seaside tours. These activities are complemented by limited-edition products and special offers to help stimulate overnight stays and consumption.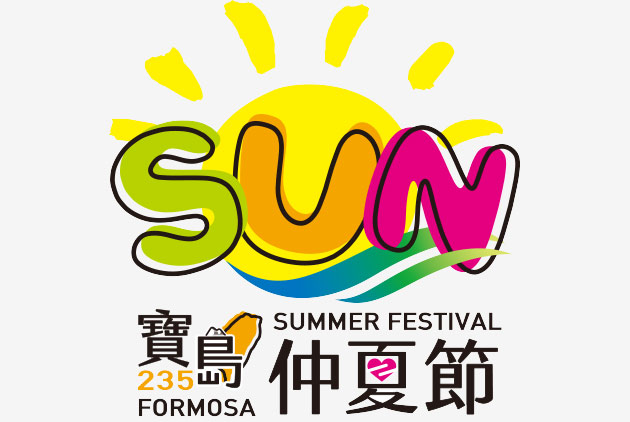 In addition, TTB has leveraged Big Data analysis to establish a comprehensive tourism information platform, encouraging industry to offer mobile payment services. Especially exciting for industry and consumers alike is the roll out of Taiwan Pass, an integrated information platform that features product packages with integrated electronic ticketing functions to meet travelers' needs.
Travelers can also take advantage of enticing ticket bundles, joint tickets, or travel passports from participating partners including the Taiwan high Speed Rail, Taiwan Railway Administration, Taiwan Trip shuttle service, and the Taiwan Tour Bus line. Special limited-time and weekday offers have also been launched, giving a big boost to Hualien and Tainan's tourism, promoting balanced regional development, and supporting the revival of the tourism industry.
Strengthening the Foundation, Forging Immersive Travel Experiences
In the effort to elevate Taiwan's tourism environment, the Taiwan Tourism Bureau is actively working to help industry achieve transformation, accelerating the pace of branding and e-commerce development. Chief among these efforts, the TTB is counseling travel and hospitality industry members to strengthen ratings mechanisms and brand promotions, and to integrate with peripheral recreation, entertainment, and food & beverage industries to work together to tap into a broader customer base.
In the training of tourism industry professionals, the TTB is making concerted efforts to help industry members improve their ability to accomodate domestic tourism, cultivate key tourism industry personnel, and enhance Korean, Thai, Vietnamese, and Indonesian language training and certification as well as the cultivation of qualified Southeast Asian language personnel. Further, the TTB is a leading advocate for easing regulations so as to encourage young entrepreneurs and startups to enter the field.
At the same time, the Taiwan Tourism Bureau has set about compiling a Big Data database to enable an accurate grasp of tourists' preferences and changing habits. Using smart technology and mobile device technology, the TTB has overseen the establishment of seamless travel information services for every stage of a traveler's journey, from advance preparation to post-trip follow-up, as part of full-scale promotion of smart tourism.
Looking ahead to the future of tourism in Taiwan, the Taiwan Tourism Bureau will continue to deliver fresh experiences to overseas and domestic travelers alike, and to discover Taiwan's untapped beauty. In addition to offering guidance to local governments to develop local color, and to raise the caliber of personnel and services, we aim to forge immersive travel experiences through smart travel to continue advancing Taiwanese tourism toward the twin goals of excellence and sustainability.
Translated by David Toman
Edited by HanSheng Huang
---
Additional Reading
♦ Can Taiwan Become A Tourism Powerhouse?
♦ How Tainan Attracts Japanese?
♦ Don't Tell the Japanese to Visit Jiufen Anymore!
---