The Freedom To Not Be Taiwanese
Grandpa's 'United Nations' Funeral
精華簡文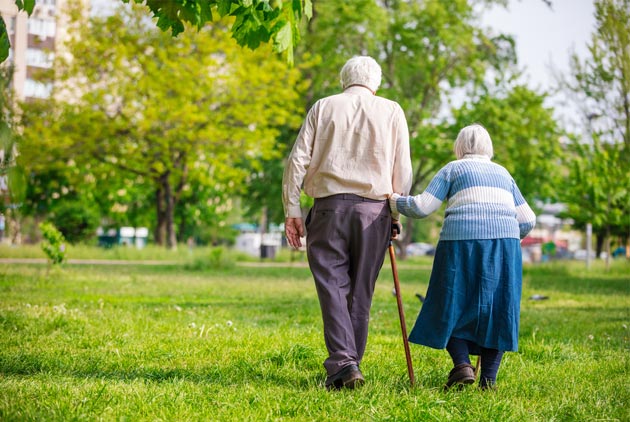 Source:Shutterstock
When nationalism comes to the fore in current events news, a journalist's thinking and ideas had changed by the time a funeral had come to a close. As everyone prefaced their remarks about funerals with the phrases "we Americans," "we Indonesians," or "we Taiwanese," the author realized she never asked her grandfather directly how he identified, just remembering one thing he had said.
Grandpa's 'United Nations' Funeral
By Eupie Chen / Crossing Columnist
web only


"The EVA Air flight arrives at 8:10 at Terminal One with Sixth Uncle and Big Uncle's son; the China Airlines flight arrives at 8:30 at Terminal Two with Mom's sister-in-law and youngest auntie. An-An gets in from LA with her three kids at 9:00 at Terminal Two." My older sister repeats several times: "Meimei is here from Singapore. She's already here."

Opening her eyes, swollen from crying, she continues, "Pick them all up and take them to Taipei."

If a wedding banquet begins when the guests start arriving, then Grandpa Jin's funeral started the moment relatives from all over the world were picked up at the airport. If most people think of an international conference as an event at which participants speak at least three different languages, then this funeral was without a doubt very "international."

While waiting, I realized that I had never asked Grandpa Jin the question, 'What nationality do you identify as?'

Grandpa Jin's Immediate Family

After the Second World War drew to a close, Grandpa Jin's father, who had gone off to fight with the Nationalists' Northeastern Army, was never heard from again. With this, Grandpa joined his mother, two older sisters, an older brother, a family employee, and the family's gold as they began fleeing toward Taiwan. However, his brother, in addition to the gold, disappeared along the way. Having set out from Shandong as a party of six, by the time they reached Taiwan after a journey of several thousand kilometers, they were down to five people and the shirts on their backs.

A few years later, one of Grandpa Jin's older sisters married a Malaysian Air Force pilot, becoming a Malaysian national. A few years after that, the other older sister's child got a job in the United States and brought his sister over to the U.S., where she too became an American citizen. Grandpa Jin's mother and the family employee subsequently died in succession in Taiwan, leaving him the only one left in Taiwan.

Sixth Uncle and eldest uncle's sons exit Customs pushing luggage carts. "You can spot them right away. All the men in my mom's family are balding or completely bald. Two bald guys coming out together are easy to recognize," observes Grandma Jin's son.

They are Grandma Jin's younger brother and the eldest brother's son. Grandma Jin was born in Indonesia. Four decades ago, back when swordsmen films were all the rage, a production crew doing location scouting in Indonesia encountered Grandma Jin. An effervescent young lady who spoke a bit of Mandarin, she became the local assistant for a big Taiwanese movie star during the filming. After spending time together, the movie star and the assistant became friends, and the film star introduced her to a distant relative. This was none other than Grandpa Jin. Thus the Taiwanese film crew that went to Indonesia to conduct location scouting returned to Taiwan with one more person. And that person, Grandma Jin, subsequently became Taiwanese.

Sixth Uncle has the same slight build, dark complexion, and deeply set eyes as Grandma Jin. Dressed in shorts and flip flops, his attire is perfectly Southeast Asian but for a large jacket. "The air conditioning is too strong. I only brought this jacket with me, thinking that Taiwan is just as hot. But then I forgot that the air conditioning on the flight feels colder than when it's snowing…" Sixth Uncle's stentorian voice carries far and drones on, as if he never runs out of anything to say, and can make conversation with anyone.
Perhaps because of this gift of gab, Sixth Uncle's Mandarin is quite fluent, and he even speaks a smattering of Minnan. Because of this level of connection, he got along with Grandpa Jin the best of all of Grandma Jin's siblings, as the latter could not speak Indonesian.
"More than 20 years ago, I came to Taiwan frequently for work. Whenever I was here I would look up Old Jin, and we'd go out drinking. The past few years it's been Jin who would come see me to drink tea." The two of them, each with different nationalities, would watch Phoenix TV, and together curse China's politics, Taiwan's politics, and Indonesian politics. They would also praise the alcohol and tea of undetermined national origin.
China, Taiwan, Indonesia, US… Which is Home?
At Taoyuan International Airport Terminal Two, in addition to other relatives from Indonesia, there is also Grandpa Jin's eldest daughter and her husband, who have rushed back from Los Angeles with their three children. Grandpa Jin's eldest daughter was born in Taiwan, while the second daughter and youngest son were both born in Indonesia - not for any particular reason, except that when Grandma Jin gave birth to their second daughter and their son, they were unable to find anyone to help out for quite some time after the birth, so she returned to her family home in Indonesia.
All three children attended school in Taiwan until, when their eldest daughter was in junior high, a job at a mine in Indonesia offering higher pay beckoned, and Grandpa Jin moved the whole family to Indonesia. The eldest daughter continued her education in Indonesia all the way through university, right up through the Asian financial crisis, at which time she picked up and sought a new life in the U.S. Now, 20 years later, she is an American citizen, as are all three of her U.S.-born children.
Grandpa Jin's second daughter was not cut out for the academic pressure of middle school in Taiwan, and endured canings for sub-par grades even in health class. However, after returning to Indonesia, she fit right in thanks to her knack for language, becoming a famous local anchorwoman, settling in Indonesia and marrying an Indonesian. Without a doubt, she is Indonesian.
As for the youngest child, a son, he also followed the family back to Indonesia at first. However, unlike his two older sisters, he was an academic star in Taiwan, yet he was like a fish out of water in Indonesia, so uncomfortable that he even staged a hunger strike at one point, carrying on about wanting to return to Taiwan. He subsequently returned to Taiwan in middle school, and later completed his education in Taiwan, becoming a Taiwanese who stayed to pursue a career.
And so it was that for the next 30 years, Grandpa Jin shuttled between America, Indonesia and Taiwan.
Everyone in Grandpa Jin's family had different experiences and fortunes, living the lifestyle most suited to them. If you ask them which country they love, and which nation with which they identify most, perhaps "Choose the one you love; love the one you choose" is the best encapsulation of how they feel.
Freedom of Choice - The Most Precious Thing
"The funeral is at 8:00 a.m. tomorrow. Right?"
"It's not a funeral. We Americans call it a memorial service."
"Don't give out hand towels! In Indonesia we give out bread. Order two boxes of Halal bread for me. I have Muslim friends coming."
"No, no. We Taiwanese give out hand towels. That's the custom."
Just out of Customs, all the arrivals started chatting busily, their voices filling the airport arrival hall with English, Mandarin, Bahasa Indonesian, and Minnan.
I never had to ask anyone "Where are you from?" They had answered that question by prefacing everything with "We Americans", "We Indonesians", "We Taiwanese," or "We Singaporeans."
But I'd never asked Grandpa Jin, 'Which country do you belong to?'
"After I'm gone I want to be buried in Taiwan. Taiwan is very free," was the only request Grandpa Jin articulated before he passed away. I suppose with this he made everything clear as well.
I continued scrolling through the news feed. I used to feel angry and indignant, incredulous that people could be so ungrateful and forget that they are Taiwanese because of work, money, or future prospects. Not to mention the fact that they still use so many national health insurance system resources! The former me once thought that, even if you went to another country for school, work, and settled down, if you were born in Taiwan that meant you are Taiwanese, and that cannot and should not change. In my lack of self-awareness, however, I was putting everyone else in the box of my own nationalist sentiment.
But that one funeral truly changed my perspective. People move, people go away, and some return; some people feel at home in this country, while others do not.
Even if some people choose to leave Taiwan for China, that is a legitimate choice. As long as it is their personal choice, it should not be a big deal. Moreover, an open country should not use ethnicity (i.e. Han Chinese) as the sole standard for defining citizens. People come and go, and attracting more people who have affection for the land… these are the things that make a nation of immigrants different.
To me, the most precious point is that we all have the freedom to "choose to be Taiwanese" or "not be Taiwanese."
No matter where you move, even if you speak different languages, you are still a family. And people who move here, no matter their race or religion, can still become compatriots.
I always used to hear people talk about "growing roots where you land." Yet as I regarded everyone gathered at the airport, scattered yet thriving in different lands, I realized that one has roots wherever family can be found.
Translated by David Toman
Edited by Sharon Tseng
This article presents the opinion or perspective of the original author / organization, which does not represent the standpoint of CommonWealth magazine.
---
Additional Reading
♦ Thriving in Taiwan Culture of Tolerance
♦ I Call Taiwan My Second Home
♦ 'Staying in Taiwan is good, But Returning to My Homeland is Better'
♦ An Italian Entrepreneur Realizing 'His Meaning of Life' in Taiwan
---

Crossing features more than 200 (still increasing) Taiwanese new generation from over 110 cities around the globe. They have no fancy rhetoric and sophisticated knowledge, just genuine views and sincere narratives. They are simply our friends who happen to stay abroad, generously and naturally sharing their stories, experience and perspectives. See also CrossingNYC.