Andre Chiang: 7 Unique Restaurants
Perfecting a Branding Philosophy
精華簡文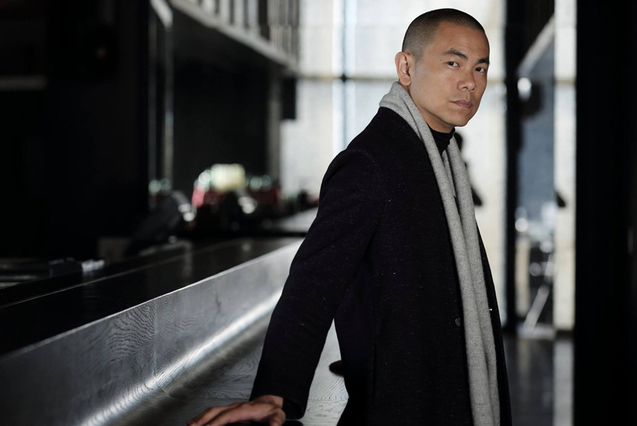 Source:CommonWealth Magazine Video
Recognized as one of the world's top 100 chefs, Andre Chiang has also shown a proficiency for branding. The seven restaurants he has opened in four cities – Singapore, Paris, Taipei and Chengdu –are all unique and brands unto themselves.
Perfecting a Branding Philosophy
By Yunyi Wu
web only

"Every brand is an independent being," says Andre Chiang. "There are no clones."
Building a brand goes well beyond selecting a name or creating a logo. It requires treating the brand as an individual. The things people do, the music they listen to, the clothes they wear, the lives they lead – no two people are identical, and the same goes for brands.
In forging seven brands over the past 10 years, Chiang has honed a "touching branding" philosophy. For brands to resonate with and touch consumers, they must start with a core identity, with every brand identifiable by a unique DNA, he believes.
A good example is RAW, Chiang's well-known restaurant in Taipei. Four years ago when Chiang was planning RAW he chose several features to shape its DNA: Taiwan's people, a refined taste, a veneration for nature, a love for French culture, a passion for gourmet cuisine, a strong sensitivity to fashion and an artistic flair. (Read: A Chinese Culinary Creator – André Chiang's New Position)
Branding: Creating Strong, Positive, Dynamic Perception
After designing the brand's core DNA, all actions related to the restaurant, whether preparing a dish, organizing an event or shaping an advertisement, must conform with that DNA's elements. Every message conveyed and its effect on what a consumer sees, hears and tastes must be consistent with that DNA.
"You have to constantly repeat your core message," Chiang stresses. The clearer the message being repeated, the more specific the type of customer being attracted, enhancing one's chances of success, he contends.
Chiang's Philosophy: A Brand's Three Pillars
Once a brand's DNA is established, it also must be fleshed out. Chiang espouses three key pillars to making a brand work: body, taste and aroma. "You have to have all three when making any creation," he says.
Body represents the products itself, taste its unique edge, and aroma its intangible effect on the diner. Chiang cites an ingredient he is most familiar with – seafood – to make his point.
If you are preparing a seafood dish, Chiang says, the "body" may be a fish, and you want to find the best and freshest fish. The unique "taste" is the seasoning; two chefs may use the same fish, but they become unique by virtue of the herbs and seasonings used. Though the intangible "aroma" cannot be seen, that does not mean it does not exist or is not important.
"We have to change the way we think and look at things from the customer's perspective," Chiang says. Chefs start with ingredients, and then think about seasoning, cooking and plating, but customers see things in reverse order. Their first sensation is smell followed by taste. Only after the combination of smell and taste do they get to the ingredients.

"Many people overlook this, either forgetting about aroma or thinking it's not important," Chiang says.
Many restaurants spend heavily on ingredients, believing that if they use the best raw materials, everything else will work out, and that branding and marketing are neither necessary nor important.
Not so, insists Chiang, who sees those intangibles to be of the greatest importance, putting the significance of brand on a par with that of the food and the restaurant itself.
"That's why body, taste and aroma form the three sides of an equilateral triangle," he says. (Read: The 8 Year Journey Of Octaphilosophy)
Making a Brand 'Loved'
Once a brand has a personality and a soul, what's the next step to get customers to love it? Chiang finds that many restaurant operators who endeavor to build a brand that connects with people often fall into the trap of considering only their own circumstances.
A number of chefs, Chiang says, believe that because they've worked so hard or deserving of sympathy, customers will naturally like their restaurant, and think that even if customers cannot fully appreciate the product, they'll appreciate the chef's motivation.
So for example a chef who gets up at three in the morning to pick fresh ingredients, who puts in so much effort, may expect customers to respond in a positive manner. But if the food does not sparkle, then the chef has only impressed himself or herself instead of emotionally connecting with the customer.
"Brands that move people aren't the ones that arouse sympathy or tell stories of hard work," Chiang contends.
"Brands that move people don't engage in sweet talk. They nurture relationships. The key is not how much you put into it, but how you create a reason to be loved," Chiang says, encapsulating his 10 years of brand-building experience into a concise philosophy.
Translated by Luke Sabatier
Edited by Sharon Tseng

CommonWealth Magazine Video Production
---
Additional Reading
♦ A Chinese Culinary Creator – André Chiang's New Position
♦ The 8 Year Journey Of Octaphilosophy
♦ Slow Fish: Where Does Our Fish Come From?