Foxsemicon
Back from the Brink and Going Public
精華簡文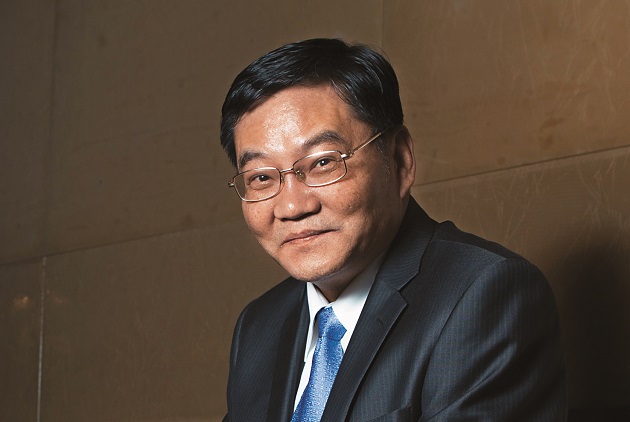 Source:CW
Foxsemicon Integrated Technology is going public after Terry Gou almost gave up on it. Here's how one of Gou's veteran generals took a perennial money loser and turned it into a semiconductor industry stalwart.
Back from the Brink and Going Public
By Elaine Huang
From CommonWealth Magazine (vol. 577 )


A typhoon was poised to slam into Taiwan, but that did not deter the more than 100 people who packed into a conference room at Shangri-La's Far Eastern Plaza Hotel in Taipei on July 8. They were there for a Foxsemicon Integrated Technology briefing on its results just weeks before it was set to go public on Taiwan's stock exchange on July 28.

The conference was highly anticipated because Foxsemicon, a subsidiary of Hon Hai Precision Industry, the world's largest electronics manufacturing contractor, is a big money maker, something that was unthinkable not long ago.

Erix Yu, the president of the Taiwan office of one of the world's leading semiconductor equipment makers, Applied Materials, rushed to the conference to show his support for the company after returning from an overseas trip that morning.

Yu's presence demonstrated that beyond having a wealthy benefactor in Hon Hai, Foxsemicon had another important identity – as Applied Materials' biggest Taiwanese contractor.

At the sight of so many institutional investors and media workers, Foxsemicon Chairman Liu Yin-kuang had a hard time not showing his nerves.

"It was hard not to be nervous. It was the first time for him as the chairman of a subsidiary to step out on his own and face a crowd of investors and media," says a Hon Hai executive who knows Liu.

Hon Hai, better known outside of Taiwan as the Foxconn Technology Group, usually has its chairman, Terry Gou, speak publicly on the company's behalf, while other executives keep extremely low profiles.

"Don't keep focusing on me. I want to highlight the entire team. If you don't know much about me, then let's keep it that way. It doesn't matter," said an uncomfortable Liu as the media peppered him with questions.

Of course, there was little Liu could have said to dampen outside observers' curiosity because he has taken the reigns of a company that Gou once almost gave up on.

In fact, Foxsemicon's evolution has been anything but smooth sailing after getting off to a successful start. When it was founded in 2001 with semiconductor industry veteran Koven Tsao (曹治中) as chairman, the company plunged into the semiconductor equipment field and gained certification as an Applied Materials supplier within a year.
Back to Core Competencies
In 2007, when LED lighting suddenly became a trendy business, the ambitious Tsao established an advanced optoelectronics business group to lead the company into that market. Riding the LED lighting craze, Foxsemicon emerged as an investor favorite on Taiwan's emerging market and drew strong praise from Gou, one of its major shareholders.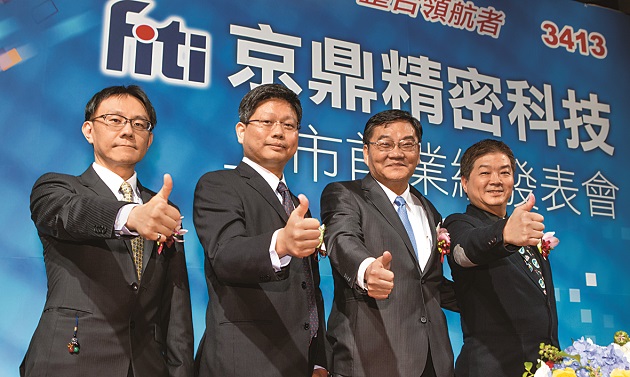 An investor conference held by Foxsemicon on July 8, about three weeks before it was to go public, drew plenty of attention because of its Hon Hai bloodlines.
The LED sector can be extremely volatile, however. Chinese vendors invested heavily in equipment at the time to boost their production capacities and then engaged in fierce price competition to gain a share of the market.
After a little over a year of good times, Foxsemicon was dragged down by the price war and posted major losses. Once one of Terry Gou's favorite managers, a dejected Tsao stepped down. Unsure where to turn to at first, Gou decided as 2011 approached to call on 30-year veteran Liu Yin-kuang, who was set to retire, to right the ship.
"I wanted to retire. (Gou) asked me if I was willing to keep going on another stage. He gave me two days to think about it," recalls Liu in Foxsemicon's Zhunan headquarters.
Liu, a graduate of the Hwa Hsia Institute of Technology, joined Hon Hai in 1986 when the company's revenues were low and its factory in Tucheng was still a simple corrugated steel structure. Liu got his start there as a mechanic.
He worked in the engineering and stamping departments and was responsible for automation and manufacturing processes. When Hon Hai built its first overseas production complex in Shenzhen in the late 1980s, Liu was sent over to assist with the project.
"That night, I got a call at 6 p.m. to go over there and help build the barebones factory. I didn't sleep for three days. The Longhua facility was just a corrugated steel structure," Liu remembers with a laugh.
When Foxsemicon built a factory in Songjiang in China in 2004, Liu was deployed there and made responsible for construction.
Unlike the bold and eloquent Tsao, Liu is conservative and pragmatic. When he took over Foxsemicon and reviewed the company's businesses with his management team, he decided to eliminate the LED business and concentrate on the production of semiconductor equipment and automation.
"I did not see any point where we could stop the bleeding. More than 1,000 LED companies suddenly sprouted up in China, and our pricing was simply not competitive. The losses run up by the LED business eroded our profits. It was not our core competency, and we needed to get back to what we do best," Liu says, recalling what led him to make the decision and how he communicated it to the management team.
"It was the right move," says a president of a publicly listed company in the industry. "Foxsemicon returned to its core competency, and with Hon Hai's backing, they can adopt vertical and horizontal integration models to produce everything from machine parts to complete systems. They can increase their scale of operations.
After getting rid of the money-losing LED business, Foxsemicon returned to profitability last year. Its after-tax net profit of NT$300 million from revenues of NT$4.6 billion was the highest in three years.
"But NT$4.6 billion is no more than the single-day revenues of a business group within the Hon Hai Group," Liu says, amused at how small his company is within a group that had consolidated sales of more than NT$4 trillion in 2014.
Different Strategies to Diversify Risk
The competition over technology in the global semiconductor sector has grown fierce in recent years, with rumors of potential mergers increasingly common as big players look to invest in advanced processes.
Faced with intense price competition, Taiwanese semiconductor vendors have tried to support domestic equipment makers, hoping that by increasing the percentage of equipment made at home they can reduce their reliance on expensive imported machines.
"In South Korea, which is our fiercest competitor, companies such as Samsung support home-grown equipment manufacturers. About 15 percent of their machines are made at home. Not even 5 percent of the equipment used by Taiwanese semiconductor makers is made in Taiwan," says Clark Tseng, a senior research manager at SEMI (Semiconductor Equipment and Materials International) Taiwan.
Because each machine's precision has a significant impact on a semiconductor foundry's yield rate, the industry has a very high entry threshold. According to Tseng, the key technologies at present are controlled by major international equipment makers such as U.S.-based Applied Materials and Netherlands-based ASML.
It's therefore not hard to understand why Foxsemicon clutches tightly to Applied Materials just as rival MIC (Marketech International) sticks closely to ASML.
Working as partners with the big vendors and selling them components, modules and system assemblies has become the destiny of these Taiwanese companies.
At present, 80 percent of Foxsemicon's revenue comes from the semiconductor industry, a dependence that Liu sees as overly risky. He decided to build on the company's core competencies to develop other profit engines, and his team felt that targeting health care equipment and plant automation offered the best prospects.
"When we visited major American manufacturers of medical equipment, we quickly realized that many researchers came from the semiconductor sector and knew of our company. We realized that many of the processes and technologies were similar, so the entry threshold isn't that high," says Kevin Chiu, senior associate vice president of new business development at Foxsemicon.
Foxsemicon has already developed a mobile medication cart that has been tested for more than half a year at National Taiwan University Hospital, Taipei Veterans General Hospital and the Hon Hai-backed YongLin Healthcare Foundation. The battery used in the cart is a battery with an uninterruptible power supply made by another Hon Hai subsidiary with a factory in Zhunan, UER Technology.
When doctors and nurses make their rounds with the mobile cart in the future, they will be able to connect to the hospital's cloud and have access to the patient's electronic records. They will also be able to print out prescriptions on the cart so that families can pick up medicine for their loved ones.
With Terry Gou frequently sounding the battle cry of automation recently, Foxsemicon is also trying to develop a plant automation business, leaving outside observers wondering if it is hoping to handle the automation of the factories of Hon Hai flat panel subsidiaries or electronics assembly lines.
"Hon Hai is our big shareholder. We hope that in the future it will become our big customer," Liu freely admitted to curious analysts at the July 8 conference.
Foxsemicon's new business initiatives must be battle-tested in the marketplace before anyone can know if they will succeed. But industry veteran Liu Yin-kuang, once on the brink of retirement, is truly excited to open new battlegrounds for the company.
Translated from the Chinese by Luke Sabatier