Indonesia
Taiwan's Best Ally in the Next 30 Years
精華簡文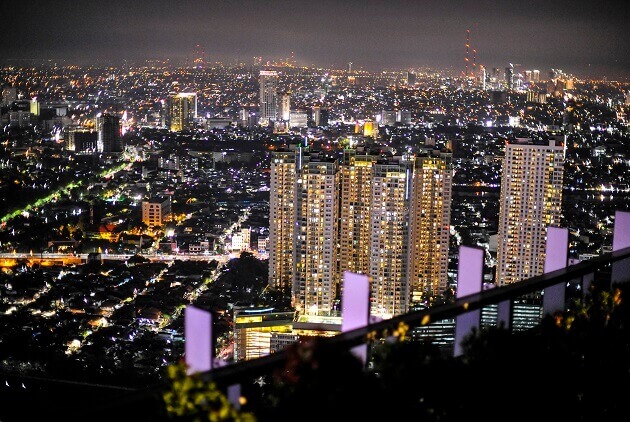 Source:Kuo-Tai Liu
Indonesia, a nation on the rise, is starting to display confidence when dealing with China. Nevertheless, in spite of the constant growth of its labor force and economy, it needs Taiwan to realize its objective of bridging its gaps.
Taiwan's Best Ally in the Next 30 Years
By Jamie Lin
From CommonWealth Magazine (vol. 653 )

To better understand Indonesia, I took my family to Jakarta over the summer vacation.
We happened to be there at the time Indonesia announced a total ban on citizens using the Chinese video clip editing app Douyin, claiming that certain content bordered on obscenity and defamation of Islam, and that it therefore did not conform with Indonesia's ideal social culture.
Although the software developer promised to conduct stricter reviews of content, and put the issue to bed by adding restrictions to users ages 14 to 18, to me the incident showed that Indonesia has taken a progressively more hardline stance on the digital cultural colonialism of the superpower to the north.
And as its economy grows, the Southeast Asian giant is beginning to demonstrate its confidence.
With 260 million people, Indonesia has the world's fourth-largest population. The ASEAN nations, led by Indonesia, combined are home to 620 million people, which is projected to exceed 800 million within the next 30 years. Less than 20 percent of that population will be over the age of 65. In contrast, China's population currently stands at 1.4 billion, and is set to decline to 1.3 billion in 30 years as it supports an elderly population over 30 percent.
In other words, in terms of dividends from participating workers in the labor force, the gap between north and south is expected to steadily decrease.
However, looking at per capita GDP, official Chinese figures have the average per capita GDP in China at around US$10,000, while Indonesia sits around US$3,000, with the average throughout the ASEAN region about US$4,500. By 2023, China's average per capita GDP is projected to reach US$15,000, while Indonesia is expected to be just $5,400, with the ASEAN average at around US$6,200.
This means that, from the standpoint of production efficiency, Indonesia and the ASEAN region will lag behind China's development, and in terms of economic might, the gap between north and south is only going to grow larger.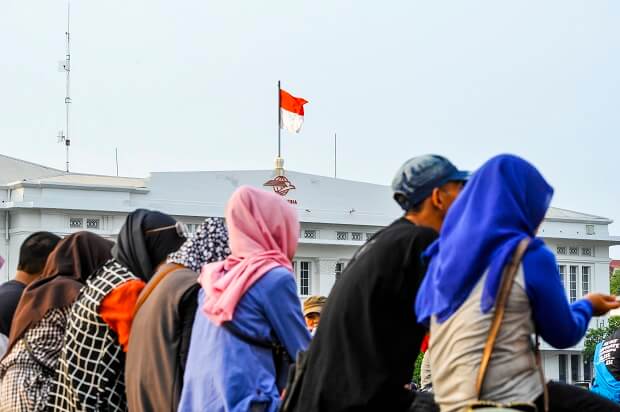 (Source: Kuo-Tai Liu)
During my time in Indonesia, I took part in conferences and made the rounds within the startup ecosystem, which allowed me to see the Indonesian government's determination to reverse these trends. In particular, they are looking to develop the digital economy and technology industries to accelerate the pace of modernization and elevate the average per capita GDP.
For instance, one of the goals of the Indonesian Ministry of Research, Technology and Higher Education is to boost annual online retail sales from US$18 billion in 2015 to US$130 billion, which would greatly exceed the projections of overseas research institutes.
Having made such proclamations, the ministry is actively working to help domestic e-commerce platforms achieve this goal. However, when visiting these emerging digital enterprises, I found that they are running up against shortages of AI and software engineer personnel, and that they are also searching for high-tech hardware and parts and component design and manufacturing partners - areas in which Taiwan is well positioned to provide resources.
Although Indonesia and Taiwan are facing similar long-term regional strategic risks, both enjoy complementary economic assets as well. So it seems like the answer to which countries most need each other most as allies over the next 30 years is crystal clear.
Translated by David Toman
Edited by Sharon Tseng
---
About the Author
Jamie Lin, founding partner of startup accelerator AppWorks, and Chairman of Taiwan Internet and E-commerce Association (TiEA).
---
Additional Reading
♦ An Asian Tiger Catching Up In The Internet Sector
♦ Jakarta Is One of the World's Fastest Disappearing Cities
♦ Does ASEAN Still Have a Future in Manufacturing?
♦ Appealing to Southeast Asian Markets with Taiwanese Quality
♦ Indonesia's BTPN: Turning Corner Grocers into Banks
♦ ​​​​​​​These Are Some of Asia's Most Creative Start-Ups