Security Cameras Everywhere
The Price of Convenience?
精華簡文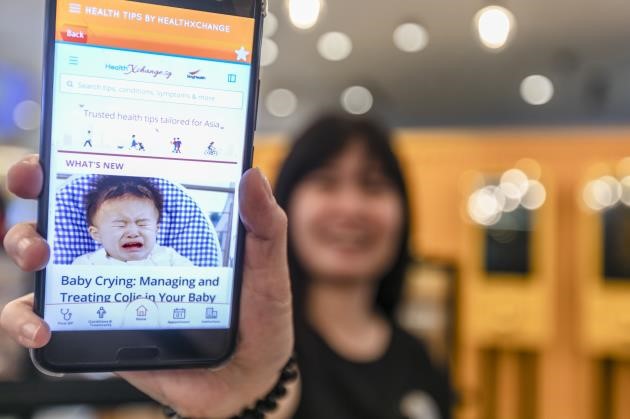 Source:Chien-Ying Chiu
Recent international media reports have revealed the depths of China's surveillance and social credit system, like something out of the dystopian science fiction series Black Mirror. Just this July, Singapore was the target of the worst cyber attack in its history, resulting in the compromise of over a million patients' records. When the development of smart cities is completed, what kind of future will we face?
The Price of Convenience?
By Elaine Huang, Rebecca Lin
web only

In early September, tech media TechCrunch held its annual TechCrunch Disrupt SF, a major event in the startup world.
Sinovation Ventures founder Dr. Kai-Fu Lee addressed the topic of artificial intelligence (AI) development in the U.S. and China. When Lee was on stage, the moderator asked, "Face++, one of the companies in your (Sinovation's) stable, is involved in working with the government to find (identify and track) people. And there's an angle that that could be used in a perhaps more sinister way. What's your take on that?"
The moderator's implications were clear, referring to the torrid development of China's "social credit" system, which combines ubiquitous surveillance and electronic payment and finance systems to rate people according to multiple parameters including marital status, criminal record, traffic violations, loan records, and even social media posts, scoring them on a scale from A to D to keep tabs on every aspect of their lives.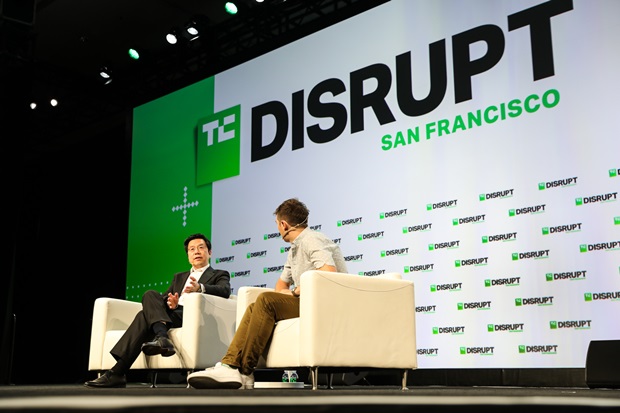 Image: TechCrunch
Kai-Fu Lee responded that Face++ is just one of Sinovation's 45 invested companies, all of which are key smart cities actors spanning such areas as finance, education, and healthcare. "And the use of computer vision is more in the Chinese government than probably the U.S. government. But then there's also the UK and Israel and other countries that use these technologies more. I think that just calling it 'sinister' is probably too extreme."
"There's the potential for it to be sinister in China," the moderator said, to which Lee responded:
"Every technology has the potential to be sinister in any country. I really don't think you can point fingers at any one country that way."
The video of the exchange, available online, thoroughly demonstrated people's anxiety and distrust as governments make extensive use of the Internet of Things (IoT) and AI to implement urban governance and map out their vision for smart cities.
Smart Cities or Big Brother?
Will the dystopian world depicted in George Orwell's 1949 novel 1984 turn out to be prophetic, coming true 69 years after it was written? "The price of the pursuit of convenience is potentially compromising and sacrificing on many things, including privacy," said one media observer. "Once smart cities are developed to the fullest extent, all it takes is improper use, whether by a government or corporation, to go awry."
These are two sides of the same coin. When governments have full access to personal information, expedient protection of individual privacy and data becomes the most practical issue as nations around the world strive to become smart countries.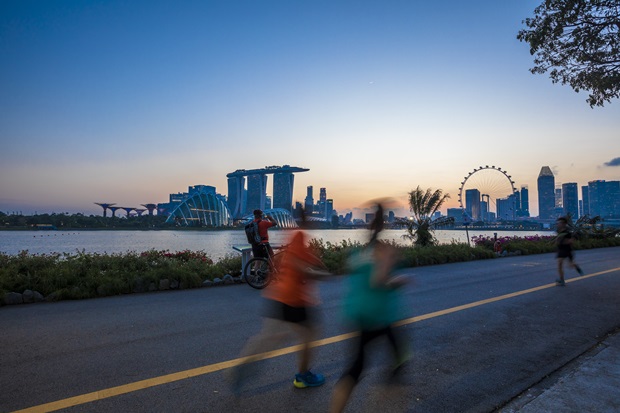 Photo: Chien-Ying Chiu
Singapore is another example. This past July the official website of Singapore's Ministry of Health announced that SingHealth, the country's national health service collective, had been the target of hacker attacks, resulting in a breach of 1.5 million patients' data - a quarter of the country's population. Data on medicines prescribed to 160,000 individuals had also been compromised in the attacks.
Local media described it as the most severe cyber attack in Singapore's history.
Immediately after the hack was discovered, the Ministry of Health sent out an internal email to all staff members, asking them to stop all work immediately and disconnect from the Internet.
The incident caused Singaporeans already lukewarm about the government's Smart Nation Singapore plan to wonder if the government, which has access to all the public's personal information, is incapable of safeguarding the data.
Chong Ja Ian, associate professor of political science at the National University of Singapore, admits that, although the country's Cybersecurity Act regulates government data searches, with regard to such issues as data processing, public oversight, and destruction of data in the future, "citizens basically have no idea about the related process and procedures."
How Much Do You Care About Surveillance Cameras Everywhere?
Using an app called SGSecure, developed by the government under the national counter-terrorism policy, members of the public can take and upload pictures of "suspicious" people, making them targets of security units regardless of whether or not they are guilty of a crime.
"If you commit a crime in Singapore, you will be caught. Nearly all of our data is interlinked with state agencies, to rapidly provide data," says the founder of a Singapore-based startup company.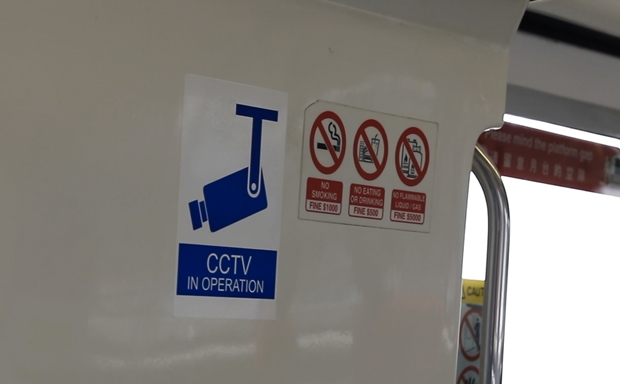 Photo: Chien-Ying Chiu
There as been little vocal public opposition in Singapore to the government's Smart Nation plan. "People generally think, 'I haven't done anything wrong,' so there's no need to worry that the government has their information," says startup founder.
The public's compliant attitude means that the Singapore government has met with nearly no resistance to the implementation of its Smart Nation Singapore program.
One Taiwanese civil servant joked coldly, "I'm so jealous of Singapore's civil servants." Due to differences in national temperament, if blanket surveillance cameras were used to collect data on the public in Taiwan, it would surely be subject strong opposition from human rights groups.
Perhaps due to different ways of thinking, smart city promotion has had different outcomes in Taiwan and Singapore. Taiwan AI Labs founder Ethan Tu, a folk hero among cyber geeks known as "the villagers' creator", quit his position at Microsoft last year and returned to Taiwan to gather top talent to dive into the smart cities experiment.
In a previous interview with CommonWealth, Tu explained that Taiwan's promotion of smart cities emphasizes the principles of humanity, privacy and integrity. "This is a different way of thinking from that of another school of thought, which stresses safety, security and efficiency," he said.
For instance, Taiwan AI Labs' cooperative efforts with the Taipei City Government to automatically monitor and predict traffic volume place a premium on making people's faces and license plate numbers unrecognizable without hampering vehicle analysis and traffic flow predictions.
Can a Balance Be Found Between Data Collection and Privacy Protection?
"Protecting individual privacy, paying attention to human rights, while also moving forward, is a process of compromises," admits Tsung-Tsong Wu, Minister Without Portfolio of the Executive Yuan. And Taiwan is proceeding slowly in order that such a balance can be struck.
"But technology will never stop, so what can we do? We have to find solutions," he says.
In August of 2016, President Tsai Ing-wen's administration elevated the Department of Cyber Security under the Executive Yuan to the National Center for Cyber Security Technology, allocating significant increases in manpower and budget. At the same time, the National Development Council set up an office to coordinate the protection of personal information across various government departments.
Chien Hung-wei, director of the Department of Cyber Security, believes that smart cities are environments formed through governance of information. In seeking modes of urban governance through data collection and self-adjustment, privacy is a red line that cannot be crossed in the pursuit of a better environment. Consequently, data collection must follow certain procedures, and even be subject to public policy debates.
"The public must know about these processes, and agencies carrying out the law must be subject to regulations governing information disclosure," stresses Director Chien. A balance must be struck between convenience and privacy; the two are inseparable.
In Taiwan, the positive and negative sides of smart cities are not that cut and dried. "Many people are ready and willing to accept more security cameras around their neighborhood to ensure safe passage," one local official said. "Those who place convenience over privacy are not a minority," he notes.
Still, the key issue always comes down to choice. And the power to choose lies with the people, not simply the will of the government. Perhaps this is one precious aspect that sets Taiwan apart.
Translated from the Chinese Article by David Toman
Edited by Shawn Chou
---
Additional Reading
♦ Taiwan is Well Positioned to Develop Smart Cities
♦ Can Alipay Conquer Asia?
♦ When the Law Fails to Keep Up with New Tech