Former Anti-Nuclear Protestor
Taiwan's Energy Transition Can't Afford to Have No Plan B
精華簡文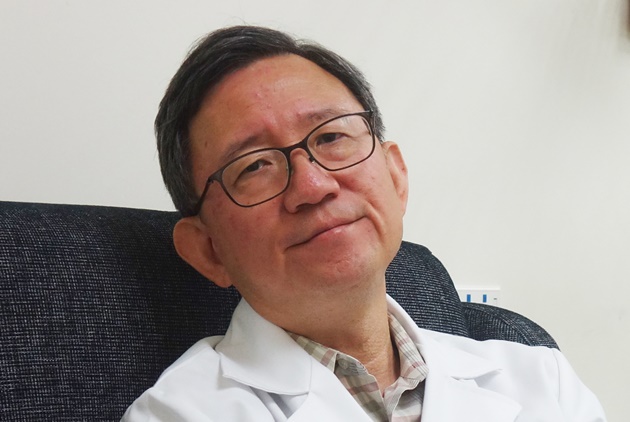 Source:Kwangyin Liu
Ever since the large-scale blackout on August 15 last year in Taiwan, a sense of risk has helped this doctor, once totally opposed to nuclear power, to slowly change his tune. Following is an excerpted interview with Dr. Ming-Jiuh Wang.
Taiwan's Energy Transition Can't Afford to Have No Plan B
By Kwang-Yin Liu
From CommonWealth Magazine (vol. 654 )

I used to go along with everybody else and oppose nuclear power. Because back when the controversy over the Fourth Nuclear Power Plant was raging we hadn't had a turnover of ruling parties, so I just presumed there were bound to be problems.
But recently my views began to change, mostly because of the August 15 blackout last year. I was curious how human oversight could cause a major blackout, so I started reading up about it.
Something else that changed my view was a CommonWealth magazine article on Taiwan Semiconductor's (TSMC) new three nanometer production process, which uses a lot of energy. Perhaps all the claims we heard years ago about Taiwan being short of energy were true, but with improvements in semiconductor technology in recent years the coming years could be quite challenging.
There is definitely danger associated with nuclear power, but burning coal causes air pollution. So natural gas is the correct direction, but the risks of putting 50 percent into it are too high. Like the stock market, risk should be spread out. So I believe at this time nuclear energy should be included among the mix of energy sources, and that existing nuclear power plants should continue in service through 2025 to give some breathing room to energy transition.
We must have risk consciousness. And although we should go all out with energy transition, we cannot afford to have no Plan B.
Policy planning should pragmatically consider the current challenges, and energy policy should be about science and not faith.
♦ Tug-of-War Between Time and Pollution
♦ Air Pollution or Nuclear Power?
♦ An Interview with Minister of Economic Affairs: Phasing out Nuclear Power?
♦ Debate More Critical Than Referendum Result
Translated by David Toman
Edited by Tomas Lin