Crossing
Here I am, a Vietnamese in Finland, Missing Taiwan
精華簡文
Source:Li-Fang Lin
A fascination with Chinese period costume dramas and Taiwanese idol TV shows when I was little led to a love of the Chinese language. I watched so many Taiwanese idol dramas that I could guess what the leading lady's next line would be. When I came to Taiwan to study Chinese for three months at the age of 24, I finally realized my humble dream to spend a short time living in Taiwan.
Here I am, a Vietnamese in Finland, Missing Taiwan
By Homesick Abroad/Crossing Columnist
Crossing@CommonWealth

After returning to Vietnam from Taiwan, I worked for another two-plus years while concentrating on applying to graduate school in Europe in the hope of realizing the dream I'd had since I was little to study overseas. Upon receiving a scholarship from a Finnish university, I headed to Finland to pursue a Master's degree. And this is how I ended up studying in Finland.
This article does not seek to detail earth-shattering thoughts and observations in the life of an overseas student; rather, the purpose is to chronicle my observations while living abroad - observations of different landscapes, and insight on how the variations in pace of life color my moods and thinking.
Taiwan - Love at First Sight
My story begins two years ago with my first visit to Taiwan.
When I came to Taiwan the first time at the age of 24 to study Chinese on a scholarship from the Ministry of Education, it was the first time I had been away from home for an extended period of time. Back in Vietnam, our family were all in Hanoi, the country's capital, so I had always lived with my family. Except for occasional business trips or holiday excursions with friends, it was the first time I had really been on my own in another land.
In spite of this, I barely felt homesick the whole time I was in Taiwan. Taking a sabbatical from work and going back to the life of a student at school...what was there to be homesick about anyway? I was only in Taipei for three months, which is not much compared to many other foreign visitor, let alone long-term residents, so I know that my observations are by necessity rather subjective.
Speaking of which, I count myself lucky to have had the chance to study Chinese in Taiwan for three months. Compared to students studying for Master's or Doctoral degrees, the homework was not very difficult. This enabled me to live like a tourist as well as a "local" to see a lot of things that most tourists do not know about, and still have enough time to explore some areas overlooked by busy locals.
Apart from daily classes, I had time for myself. On sunny days, I took walks by the riverside, and on rainy days I liked to browse used book stores and leaf through old magazines, reading outdated news while listening to music over the shop's speakers.
Whenever I think of Taiwan, I am taken back to the days I spent living in the hillside dormitory at National Chengchi University and the campus's lovely setting nestled in the hills by a river. I miss eagerly looking forward to the plethora of arts and cultural events in Taipei after class, and taking the public bus or MRT there. I would go to anything from a small exhibition at the Huashan 1914 Creative Park to a lecture at Eslite bookstore.
Coming to Taiwan from Vietnam, a developing country that has not yet begun paying attention to the development of arts and culture, I often found myself captivated by Taiwan's rich variety of arts and culture activities and events. I liked to attend lectures, listening quietly and intently to the lecturer speaking Mandarin with a strong, inviting Taiwanese accent. Whenever I was restless and bored in the dormitory during weekends and holidays, I could go spend the entire day at Eslite.
I also miss quiet afternoons watching the sunset at Tamsui. Sitting by the riverside listening to a performer singing as the sun went down, I never wanted to leave. I also miss chatting with museum volunteers, elderly retirees, and exchanging stories about Taiwan and Vietnam during museum visits.
In Taiwan I was able to see a lot of information regarding Vietnam with my own eyes that I would never have been able to see in Vietnam for political reasons. Whenever I went back to Vietnam, I found myself missing Taiwan's democratic atmosphere and richly varied culture.
I know a lot of Taiwanese people might not agree with what I have said above. I've watched a lot of news on Taiwan, and follow certain Taiwanese celebrities, and when I read a post, I always like to read the comments below.
The articles are invariably accompanied by criticism from commenters, who cite problems such as overwork and low pay, the Green/Blue political divide, and the sluggish economy. Yet even after reading such comments, my partial feelings for Taiwan remain.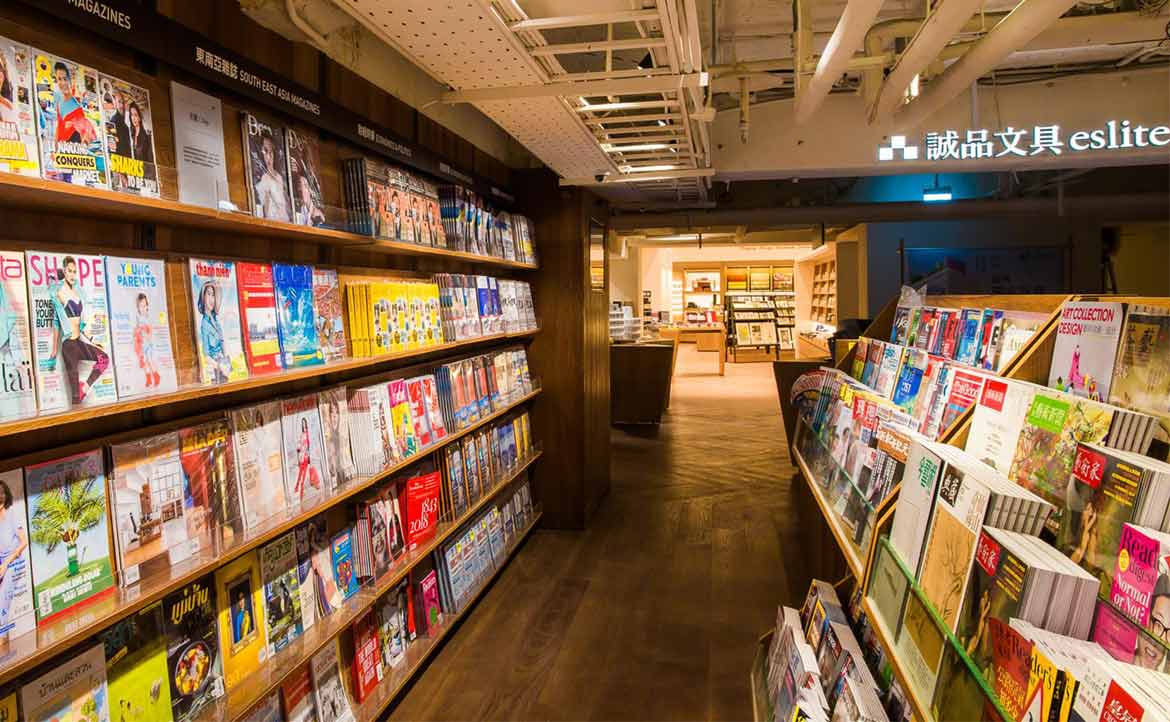 My favorite pastimes in Taiwan are browsing the Eslite bookstore or attending exhibitions and events at Huashan 1914 Creative Park. (Source: Eslite bookstore Facebook fan page)
Homesick for a Second Home
Prior to coming to Taiwan, I was already somewhat weary from working for three years. I thought that studying in Taiwan would be a good way to cure my fatigue. Little did I know that, upon returning to Vietnam, I would end up with a new ailment - "homesickness" for Taiwan.
Back in Vietnam for just over a year, I constantly missed those days living in Taiwan. I had no tolerance for people indiscriminately littering on the streets, the chaos of Vietnamese traffic, or witnessing flagrantly illegal conduct that was just accepted as a matter of course. (Read: The Best Countries for Expats to Live and Work In)
Combined with the stress of work, I started to hit my "quarter-life crisis" at the age of 25, as members of my circle of friends began heading abroad to study or work. These factors only deepened my nostalgia for Taiwan.
On the other hand, I had a steady job with opportunities for advancement, and my boss and fellow colleagues were all reasonable and kind. But after five years of working, I gradually lost a sense of curiosity towards my work, often feeling I was not skilled enough, and not seeing improvements at work.
So after working for another two years, I made a decision to once again go abroad to study - this time to pursue a Master's degree. On the one hand, it was to realize a promise I made to myself as a young girl, while on the other it would allow me a period of time to plan out the next stage of my life.
East or West?
Deciding which direction to take was not easy. Studying the economics of international trade in college had stimulated my interest in cross-disciplinary knowledge. I was especially interested in the legal and commercial fields. While working at an auditing company for five years as a tax advisor, I dealt with the law on a daily basis, and tax law in particular.
Frequently handling matters of tax law and general tax issues piqued my interest in how laws are formed and the economic impact of laws. So while applying to graduate schools, I focused on finding a Master's program offering a curriculum on law and economics.
Plugging my aspirations, education, and experience into the equation, I finally narrowed my options down to two that suited my ambitions and abilities: to pursue a Master's degree in governance and trade law in Finland, or enroll in the Master's program in international trade law at National Chengchi University in Taiwan.
I struggled a great deal while making my decision. Having long dreamed of studying in Europe from a young age, three or four years ago I would have easily chosen to study in Finland. But now, at the age of 26 and having lived in Taiwan for three months, I had discovered the rich, diverse educational resources that Taiwan has to offer. Taiwan is not far from Vietnam and is culturally similar, and I was relatively familiar with Taiwan.
These factors made my decision more difficult. Many friends and relatives also said to me, if you like Taiwan so much, why don't you just study in Taiwan? But upon consideration of numerous factors (the main one being a lack of confidence in my Chinese abilities, and not knowing if I could keep up with the pace of a Master's curriculum conducted in Chinese), I ultimately decided to go west and pursue a degree in Finland.
I reassured myself that I should take advantage of my youth and endurance to set out in many different directions. That way, I could experience the cultural differences from country to country and see different landscapes around the world.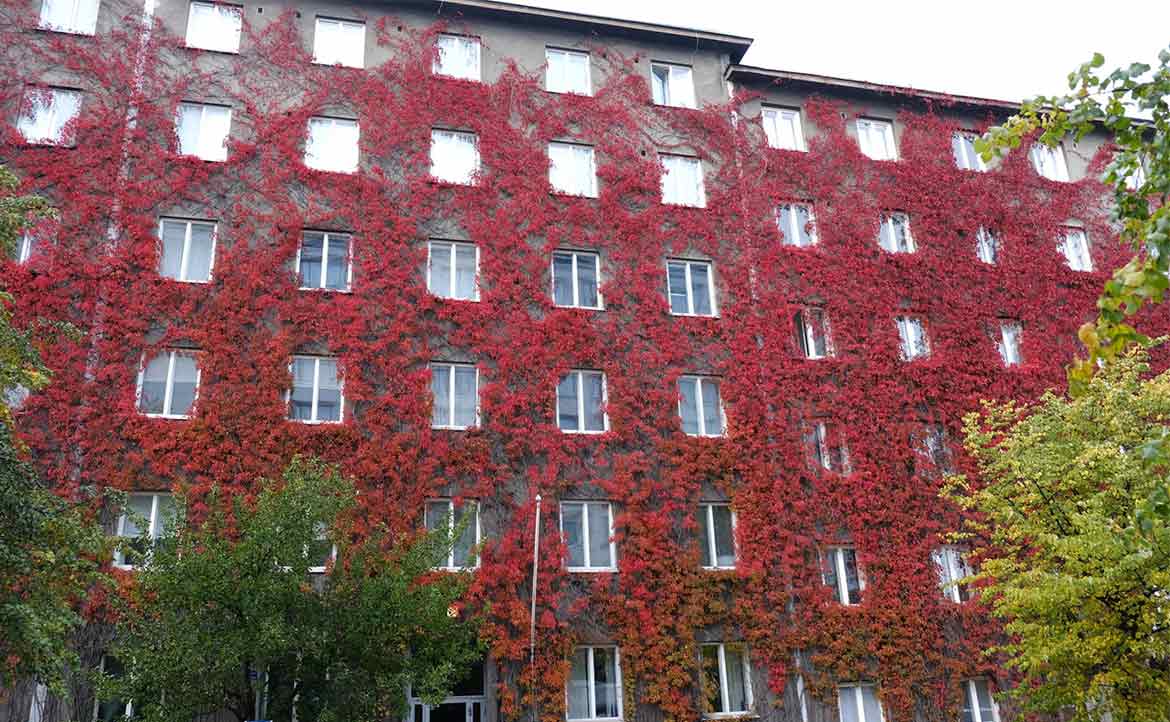 Undecided on East vs. West, I ultimately decided to realize my childhood dream and study abroad in Finland. (Source: Jiang)
Missing Taiwan Again as a Person on the Margins in Finland
Time marches inexorably forward, and almost two months have passed since the day I arrived in Helsinki. During this time, between attending class, doing homework, and preparing for examinations, my days have been completely occupied. Now studying abroad for the second time, I find that I am more confident.
But unlike last time studying in Taiwan, encountering fresh aspects of a new life in a foreign land for the first time, this time around I have been unable to get into the swing of local life after two months.
During my first month in Finland, I became quite frustrated with the phlegmatic pace of administrative efficiency in Finland. Despite cautions from friends prior to coming to Finland, I was still surprised at the slow pace of Scandinavian life, the Finnish people's introversion and distaste for greeting strangers, and the extreme difficulty of the Finnish language.
I consider myself fairly introverted, and whenever I encounter language barriers and cultural differences, I feel especially like an outsider in Finland.
In Finland, I am unable to understand what people at the train or bus station are talking about, and can barely glean the issues about which they're most concerned. Even though most Finnish people speak good English, the main languages spoken on the street or in department stores are Finnish and Swedish, making it difficult for foreigners not conversant in Finnish to get close to Finnish society.
I have begun applying for various internship opportunities, but I invariably end up missing out due to my inability to speak Finnish.
I have five years of work experience in my own country, and while that might not be particularly impressive in itself, I can count it as a small accomplishment. Starting from scratch in a strange land can feel lonely at times, and cause one to lose a sense of security.
These experiences make me miss Asia, especially studying in Taiwan. Sometimes I wonder if it is this uncertainty and insecurity that makes me miss life in Asia, or if I am just not suited for this pace of life? (Read: 'Staying in Taiwan is good, But Returning to My Homeland is Better')
Sometimes I also second guess my decision to study abroad, and whether I opted to pursue a degree overseas as an escape from the various stresses in my life. Was I searching for greater possibilities in another land to make myself freer? Or did I want to find a place where I truly belong?
"So, here you are
Too foreign for home
Too foreign for here.
Never enough for both."
(Ijeoma Umebinyuo)
The above poem was shared with me by a Vietnamese friend studying in Denmark. Prior to going to Europe, she worked in a number of Asian countries before deciding to study in Denmark. In spite of extensive experience living and working abroad, she often feels that, no matter how hard she tries, she is still an outsider, unable to fit into Danish society. At the same time, she also thinks frequently of Asia's friendliness and the stable life of a working professional.

Sometimes I Envy the 'Simple Pleasures' of Taiwanese People
I often talk with Vietnamese friends about missing Asia while studying abroad in Scandinavia. We unmistakably miss our homelands, but actually returning home to live is another story entirely. As far as this is concerned, I think that Vietnamese and Taiwanese people are different. Young Taiwanese go abroad to study and work in order to go out and make something of themselves in the world, because Taiwan is a developed country and there are fewer opportunities to develop themselves (If I'm mistaken here, please don't hesitate to enlighten me in the comments).
Young Vietnamese go abroad to study or work largely out of distrust towards Vietnam's future development. Many of my friends working in Europe or America are doing so because they are looking for a stable job and permanent residency in search of a more stable and secure life.
So sometimes I find myself envious of Taiwanese people's "simple pleasures."Taiwan is not as crowded as Vietnam, nor as isolated as Europe; it's just right. For its own people, this makes Taiwan an eminently livable place. (Read: The 'Simple Happiness' Generation)
Upon reading over what I wrote above, I can't help but wonder if I am making all this too complicated. Still, rather than ruminate extensively over homesickness, or hesitate to write something down for fear of having too shallow an understanding of a foreign land, I figure I should go ahead and write down how I feel, and perhaps ease my mind a bit.
I am suddenly reminded of several lines from singer-songwriter Cheer Chen's "Placeless Place":"Constantly reflecting over several restless nights, was there a point to my impulsive actions? Was I too arrogant in my eagerness to gobble up the unknown world? Or was I afraid that in the stillness I would be overwhelmed with the feeling of existence itself becoming consumed?" Perhaps drifting comes from wanting to have more freedom, or to find a place to belong. Whether choosing to drift or to stay put, the cost is greater strength, effort, and courage to face the myriad challenges and choices in life.
Translated by David Toman
Edited by Tomas Lin
---
Crossing features more than 200 (still increasing) Taiwanese new generation from over 110 cities around the globe. They have no fancy rhetoric and sophisticated knowledge, just genuine views and sincere narratives. They are simply our friends who happen to stay abroad, generously and naturally sharing their stories, experience and perspectives. See also CrossingNYC.