Bicycles Built for the Future
Taiwan-made Smart Bikes Versus the Red Supply Chain
精華簡文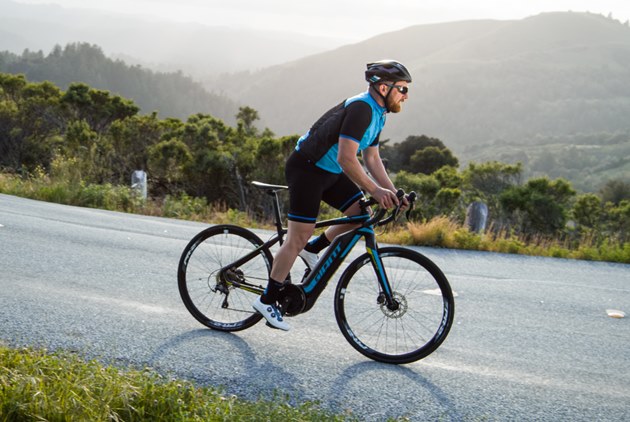 Source:Giant
The Taiwanese bicycle industry has been in a slump for the past two years, but now there is a ray of hope. By adding a motor and a computer, your bike is now smarter, better, faster, stronger—and many times more expensive, with price tags going above 3,000 US dollars. They are rolling off the racks like hot cakes, and the winds of change are breathing life into the Taiwanese bicycle supply chain.
Taiwan-made Smart Bikes Versus the Red Supply Chain
By Kaiyuan Teng
web only

A bike worth more than three grand? You heard us right, and they're selling quite well. All it took to revitalize the Taiwanese bicycle industry was a computer, an electric motor, and some sensors attached to the familiar wheels.
The innovation goes further than you think. Says Young Liu, CEO of Giant Manufacturing Co. Ltd.: the new electric bicycles are equipped not only with auxiliary power to help you ride longer and farther, but also with sensors to detect your heart rate and pedaling power. Your bicycle has become part of the Internet of Things.
The sensors feed information to your bicycle's on-board computer. Young Liu says in order to measure changes in torque and speed, "We installed eleven sensors of five different types on the bicycle. Human-machine interface is our core competency."

This breakthrough comes at a critical moment, because the market value of the Taiwanese bicycle industry has shrunk for two consecutive years. Needlessly to say, the stock prices of the two industry leaders, Giant and Merida, have been affected. Electric bikes gave the market the jolt it needed. In the first three quarters of 2018, Taiwan's export of electric bicycles grew 50% year over year.
This boost also puts some distance between Taiwan and its competitors. The shrinking market and the rise of China's "red supply chain" had placed Taiwanese bicycles at a disadvantage as cheap bikes flooded the market. But as the saying goes, when they go low, we go high. Technologically sophisticated, high value electric bicycles will help Taiwan take back the market.
"We will win not with quantity, but by researching high value products that increase our profit margins," says Bonnie Tu, Chairperson of Giant Manufacturing Co. Ltd.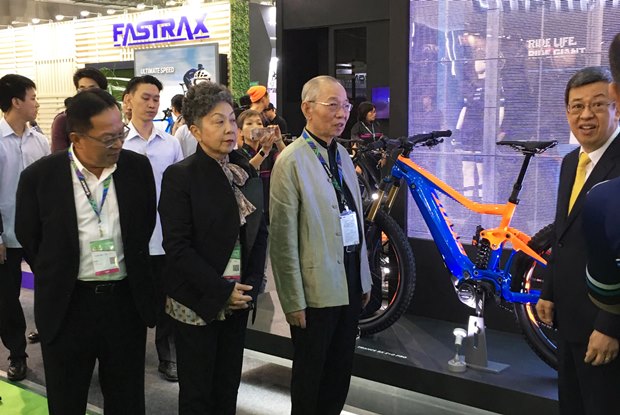 Bonnie Tu, Chairperson of Giant Manufacturing Co. Ltd. (Source: Kaiyuan Teng)
One Company Cannot Save an Industry
Of course, the fight to save Taiwan's bike industry involves not only Giant. Tektro Technology Corp., which has been producing bicycle brakes for the past 31 years, is also investing in electric bicycles. Sales VP Hsi-Hung Nien explains that because electric bikes can reach greater speeds than conventional bikes, the brakes and their entire manufacturing process need to be redesigned.
Difficult as that is, the even greater challenge lies in the electric motor and batteries—key components that are not manufactured in Taiwan, but monopolized by European and Japanese tech giants.
"Tackling the battery issue means tens of billions in investments, an undertaking no single company is capable of, so the government should step in and help integrate our resources," Young Liu says.
The opportunity for Taiwan is clear. Francois Liang, General Manager of the Cycling and Health Tech Industry R&D Center, says the Center is working with the private sector to come up with an industry standard for electric bicycles, in the hopes that Taiwan will lead the global trend.
The market for cheap bikes has already been taken over by the red supply chain; Taiwan's only chance is to swim towards the "blue ocean market" of electric bicycles. (Read: Can Taiwan Set Course for the 'Blue Ocean'?)
Translated by Jake C.
Edited by Tomas Lin