Globe Telecom President Ernest Cu
Traditional Telecom Firm Escapes SMS Price War by Building Trendy Brand
精華簡文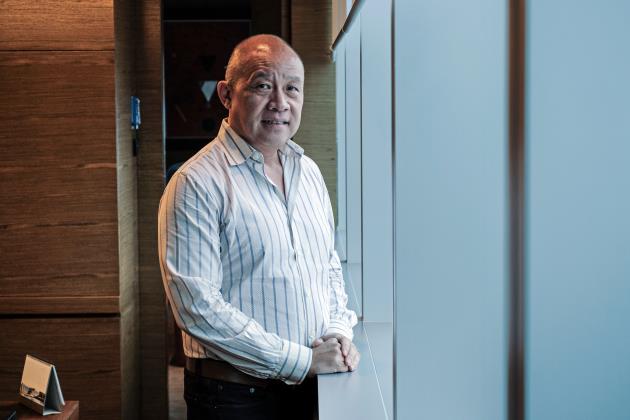 Source:GettyImages
As other Philippine telecom service providers were still embroiled in a cut-throat price war for text messaging services, Globe Telecom had already transitioned to more innovative business models, increasing customer loyalty through free telephony services, enhancing the customer experience through guided tours and creating its own content. On the sidelines of the CommonWealth Economic Forum, Globe Telecom President Ernest Cu shared his views on leading his team and embracing a digital lifestyle.
Traditional Telecom Firm Escapes SMS Price War by Building Trendy Brand
By Sydney Peng
From CommonWealth Magazine (vol. 664 )

The Philippines is known for prolific use of short messaging services (SMS). Every day, up to five million text messages are sent, which amounts to an average of five messages per day per person.
Mobile phone calls were pricey for a long time. Only in 2017 did the rate for calls from cell phone to cell phone gradually drop from four pesos per minute (about NT$2.3) to one peso per minute (about NT$0.6).
The costly cellular calls fostered a thriving texting culture since a single SMS cost just US$0.02 (about NT$0.6).
About 90 percent of cell phone users in the Philippines use prepaid cards. Many people have several SIM cards in their pockets and use them for phone calls, voice or text messages depending on the respective card's mobile plan. They also consider the overall price, convenience and circle of people they communicate with when deciding which card to use.
In the hotly contested Philippine market, where customer loyalty is extremely low, Globe Telecom President and CEO Ernest Cu spearheaded the digital transformation of his company, the country's second largest telecom provider. Cu abandoned the outdated SMS-focused business model to take on PLDT Inc., the Philippines' leading telecommunications provider with a 90-year-long history.

"The telco industry, the way we know it, is dead," Cu frankly declared in a speech at an industry event in 2017. Voice calls and SMS texts used to be the mainstay of Globe Telecom's business, but with the emergence of free telephony in the Philippine market, the company had no other choice but to shift toward catering to the new needs of a digital lifestyle.
Cu was voted the Philippines' Best CEO by business magazine FinanceAsia in 2017. His company, which boasts almost 8,000 employees and a market value of more than US$4.7 billion, ranks third among the country's best-managed companies.
In early 2018, investment consultancy Morgan Stanley singled out Globe Telecom in its research paper ASEAN Telcos 2018 Outlook, noting that "Globe has been winning market share from competition in the mobile and broadband segments, which has resulted in Globe outperforming competition by 6% in 2017."
Aside from gaining market share, Globe Telecom also posted revenue growth rates of more than 50 percent while more than doubling net profit growth between 2012 and 2017.
All telecom service providers aim to reduce the customer churn rate (percentage of subscribers who end their contracts within a given period) and to raise the average revenue per user (ARPU). In the Philippine market, with its cut-throat SMS price war, Cu established service diversification and building brand loyalty as his foremost goals after he took the helm of the company in April of 2009.
Free Telephony Builds Customer Loyalty
Having just earned an MBA degree from Northwest University in the United States, Cu returned to the Philippines twenty years ago to serve as president and CEO of information company SPi Technologies.
Within eight years, he successfully transformed the small company, which specialized in data input, into the country's biggest outsourcing services supplier. He eventually sold the company to information technology company ePLDT, a member of the PLDT Group, for US$135 million.
When Cu took over as CEO at Globe Telecom in 2009, Singapore Telecommunications Limited (Singtel) had just become the company's largest shareholder with a 47 percent stake, while Ayala Corporation from the Philippines came in a close second with a 30 percent stake.
At the time, Cu's top mission was to turn the loss-making telecom provider around and generate profits.

In the Philippines, SMS are a crucial market for telecom operators or service providers. As a result, several telecom companies provide special offers with unlimited free text messages. Although SMS account for more than 40 percent of revenue in the telecom industry, Cu early on decided to migrate to voice call and data services customers are willing to pay for, thus improving ARPU.
Back in 2009, Globe Telecom joined hands with British messaging development company Acision to launch a converged mobile and landline service called Plan Duo for prepaid and postpaid mobile and fixed line subscribers. Using just one SIM card, users had a mobile number and a virtual landline number in one mobile phone. Subscribers were able to make free voice calls to any landline and mobile phone. Plan Duo aimed to build brand recognition.
In 2011, Globe Telecom began to overhaul its entire product line-up and launched a large network modernization project. While improving 3G and 4G services, the company also created a strategy to bring the in-store customer experience in line with the emerging digital lifestyle.
"Stores in the Philippines are very old-fashioned. If you observe the development of the retail industry, you will find that for many years virtually nothing has changed," remarks Cu. Therefore, he decided to reinvent the user experience, enabling customers to actually handle real smartphones instead of just looking at them.
Cu noticed that his maid was constantly switching SIM cards to call her husband, who was working in Saudi Arabia at the time, and far-away relatives. He visited SIM card vendors in street-side stores and shopping malls only to find out that the various mobile plans were so complex that many vendors did not even understand the products.
Changing the Retail Experience, Focusing on Content
At the time, mobile phone penetration in the Philippines stood at only 15 percent. If even SIM card services caused confusion, then the promotion of mobile phones and related services needed to begin at the retail end so that consumers would gain a different image of the digital future.
In the past, the sales-focused stores put mobile phones on display but did not allow customers to try them out. Globe Telcom's second-generation stores (Gen 2) were the first to let consumers actually handle the mobile phones that were on display in the stores.
In 2014, Globe Telcom asked Tim Kobe, founder and CEO of Eight Inc., who had designed Apple and Nike pop-up stores, to design the Gen 3 outlets.
Aside from using a very flexible space design, Globe Telecom hired travel guides to train store sales staff how to let customers experience the brand-new customized, interactive services.
Inside the flagship store in Bonifacio Global City, a glass bridge was even built for special events to radically change the image that consumers had about the telecom industry and make them aware that Globe Telecom had already become a "content company".
The company went for content to become more relevant to consumers' everyday lives as well as a trendy brand in the eyes of the millennials. To compensate for a lack in innovative product design, the company teamed up with digital entertainment brands such as Netflix, Spotify and Disney to boost brand loyalty.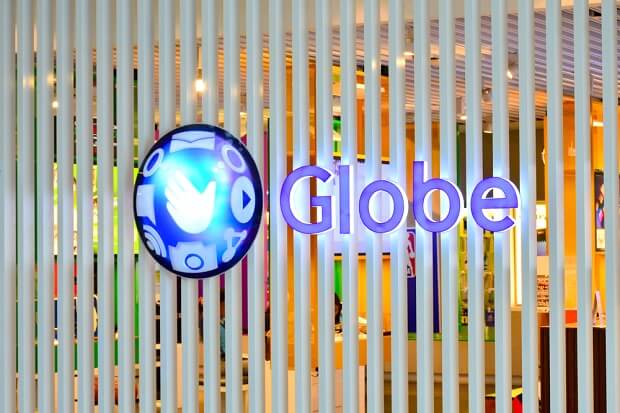 Source: Shutterstock
Taking Netflix as an example, Globe Telecom made the content of a series that premiered worldwide its flagship product and staged events as one of its selling points to attract fans. "In the end it was a well-curated experience," says Cu.
In the Philippines, free downloads have been the rule, so that consumers are not used to paying for content. But the freemium offers that Globe Telecom designed for Netflix and Spotify content led to higher-than-average interaction rates.
Obtaining homegrown video content in the Philippines is somewhat difficult, since copyright is mostly in the hands of the television industry, which grants copyright release only for old content. As a result, Globe Telecom founded its own Globe Studios to produce its own content.
"Globe Telecom is only sometimes a telcom," notes Cu. Meanwhile, the company collaborates with video streaming providers such as iWant and iflix. Moreover, Cu doubles as director of the Asia Video Industry Association.
Cu admits that the hardest part of corporate transformation is changing the culture. Globe Telecom has launched a Customer First Circle plan. The so-called customers are not only people outside the company but also those inside. Employees are encouraged to write about what they consider their most unreasonable job content so that staff can jointly come up with improvements "If the voice of every single person is heard, this can also improve the customer experience," notes Cu.
With the big 5G wave rolling closer, Cu frankly admits that he is most worried about the fact that 3G and 4G services will be still around after the commercial launch of 5G networks. Against this backdrop it will be difficult to keep capital expenditures under control. But this veteran telecom executive most likely already has an answer as to how Globe Telecom should evolve further in the digital future.
Translated by Susanne Ganz
Edited by Tomas Lin