World Economic Forum
China is Sending Science Students to Live with Rural Farmers
精華簡文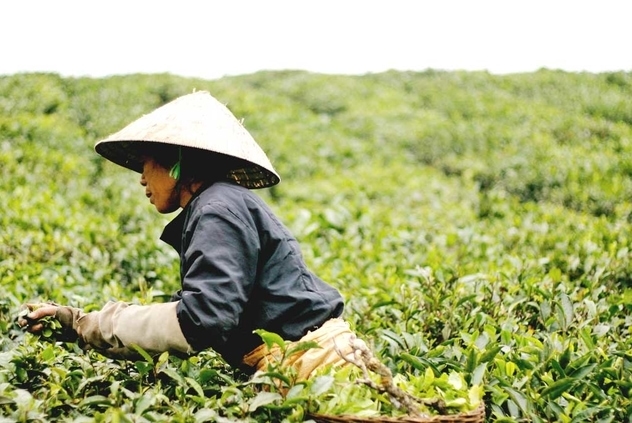 Source:flickr@ePi.Longo CC BY 2.0
For almost 10 years, Beijing's China Agricultural University has been running the Science & Technology Backyard (STB) project in villages across the country, allowing students to apply their academic knowledge to maximise crop yields.
China is Sending Science Students to Live with Rural Farmers
By Kate Whiting
web only

And the results have been staggering. The first STB facility was set up in 2009 in Baizhai, Quzhou county, in Hebei province. Between then and 2015, the average yield of wheat increased from 5,670kg per hectare to 7,270kg, while corn yields rose from 6,435kg to 9,105kg per hectare, according to China Daily.
"The aim is to efficiently transform academic achievements into farm productivity, and at the same time to enhance students' ability to apply knowledge in a practical way," Zhang Hongyan, an associate professor at China Agricultural University, told the newspaper.
Feeding The World
Good news for China's farmers is good news for the rest of the world too, as the country feeds a fifth of the planet's population, according to the UN's Food and Agriculture Organisation (FAO).
China produces a quarter of the world's grain and is the biggest producer of fruit and veg, meat, poultry and eggs, among other things, despite having only 10% of the world's arable land.
Since 1978, the development of agriculture and rural areas has been a high priority for the Chinese government and since the pilot project in 2009, more than 120 STB facilities have opened throughout the country.

Young Teaching The Old
Before the STB facility was set up, farmers in Quzhou county had been using seed varieties that weren't suited to the local conditions and had not been planting and corn in the most efficient way.
After they carried out research into the soil and weather conditions, as well as looking at crop management practice, the team of graduate students and academics were able to advise the farmers on everything from which seeds to sow when and when to harvest them, as well as how best to use water and fertilizer.
"When I first came, I felt that the farmers knew much more than we knew. Slowly, we realized the meaning of our existence, found the feeling of being needed, and became more and more confident," said Zhang in a report on the STB website.
Graduate students usually spend two years in the field, often living in an outbuilding of a village leaders' house, and one year on campus - with better job prospects as a result, Zhang told China Daily.
"They know better how to practically apply theoretical knowledge and have better communication skills than students who study full-time at college," Zhang told China Daily.
Beyond Farming
But it's not only farming the students have been helping with - at the Women's Science & Technology Backyard in Fanli village, Quzhou, the health and wellbeing, and even the social life of the local community are on the agenda too, with dances being held.
As one student wrote on the STB website: "We hope it can promote these women's production enthusiasm at first, then improve their agricultural and even cultural and scientific quality [of life]."
Edited by Tomas Lin
---
Original content can be found at the website of World Economic Forum: China is sending science students to live with rural farmers - and crop yields are skyrocketing
This article is reproduced under the permission of World Economic Forum (WEF) and terms of Creative Commons Attribution-NonCommercial-NoDerivs 4.0 Unported License ("CCPL"). It presents the opinion or perspective of the original author / organization, which does not represent the standpoint of CommonWealth magazine.