Fanatical Shanghai
精華簡文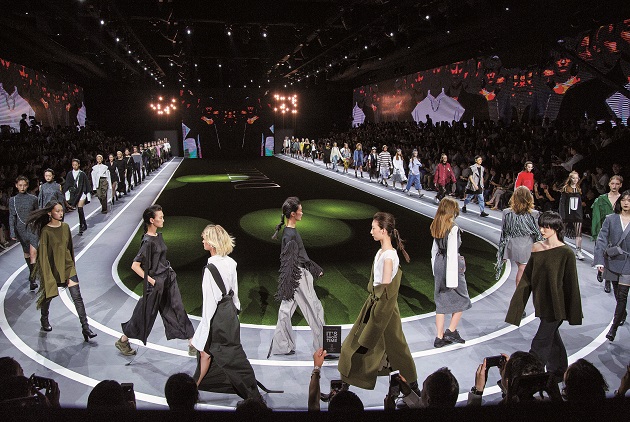 Source:CW
Fanatical young Shanghainese are bringing the world to Shanghai, from as far afield as Europe and America, and as nearby as Taiwan, carrying their cultural momentum forward, reproducing, tweaking and surpassing it… with the goal of taking Chinese design to the world.
Fanatical Shanghai
By Lucy Chao
From CommonWealth Magazine (vol. 608 )


The West Bund Art Center, which can accommodate 3,000 people, has been transformed into a fashion show venue with dazzling lights and a 360-degree catwalk.

Music resounds, and dozens of models emerge into the constant activity. The scene is not an international boutique brand revealing a new line, but a big show for Chinese ladies fashion wear brand Dazzle Fashion.

International supermodel Liu Wen, award-winning singer Na Ying, the editors of all the major fashion magazines, and various opinion leaders occupy the seats as Chinese fashion brands' shows have long approached world-class level.

According to figures from the Chinese Fashion Brand Research Center (中國服裝品牌研究中心), China currently has over 10,000 different fashion brands. Among them, Dazzle, Mo&Co, Ochirly, Ordos, and Meters/bonwe are fashion groups with over a decade and considerable achievements in the business. The Dazzle brand and two other differently positioned ladies' fashion brands are currently offered at 1,038 sales outlets throughout China, chalking up 1.77 billion RMB (around NT$8.5 billion) in sales in 2014.
What Do We See Here?
"With a certain amount of success in the apparel field comes ambition to establish a strong brand image and even operations abroad," offers Shaway Yeh, editorial director of Modern Weekly and group style editorial director for the magazine's parent company, Modern Media, adding that this is a path an industry must take in order to mature.
Distinctive Design over Symbol Consumption
Surveying China's fashion retail market, the shifts and transitions can generally be divided into three stages.
First was the onslaught of fast fashion. The arrival in China - "the world's factory" – of fast fashion brands Uniqlo in 2002, Zara in 2006, and H&M in 2007, had a devastating impact on knock-off brand specialty shops.
Second was the thriving development and expansion of international boutique brand shops. Between 2008 and 2012, Chinese consumers' consumption of boutique fashion brands like Louis Vuitton, Chanel, and Burberry made China the world's largest market for boutique items. Today, more than nine out of 10 global boutique brands have planted their flags in Shanghai. A report by the Bain & Company consulting firm relates that the Chinese luxury goods market reached 113 billion RMB (approximately NT$542.4 billion) in 2015.
Third was the elevated pursuit of individuality and aesthetic taste. As the public gradually became weary of boutique goods starting in 2010, consumption shifted to a new direction. According to a Boston Consulting Group report on Chinese consumer trends in 2015, people born from the 1980s through the new millennium now comprise the main force in the Chinese consumer market. The new generation is predicted to account for 53 percent of market consumption by 2020, up from the current 45 percent.
China's new generation of consumers is distinguished by clear and more differentiated consumption habits and yearnings. Boutique symbols are no longer their first purchase choice; rather, exclusive, high-end, or custom goods contribute to their consumption drive. At the Lane Crawford select shop department store on Huaihai Zhong Road in central Shanghai, Daisy, a young woman of 29 with a good expendable income, approaches. A smile on her face, she wears a black and white backless dress from independent Chinese designer brand Shushu/Tong, a Hermes watch on her wrist, a Van Cleef & Arpels bracelet, with a white Chanel flap bag on her shoulder and Chanel flats on her feet.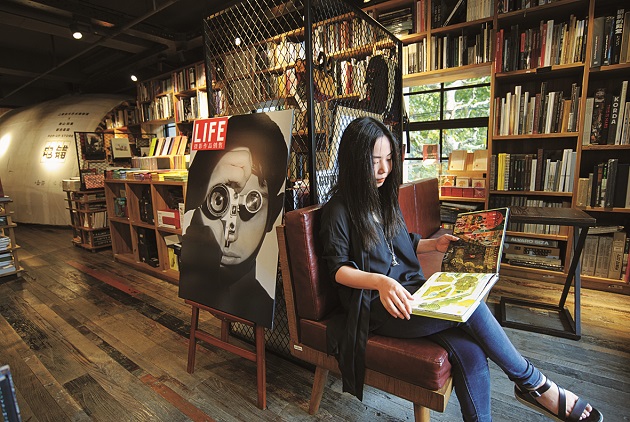 From apparel to lifestyle, everyday fashion has unleashed a beauty transformation in Shanghai. Venues like The-Mix-Place have achieved tremendous popularity by establishing a distinctive living aesthetic.
"I love this low-key, understated style with a designer feel," says Daisy with a laugh. "I don't feel compelled to buy big brands, as long as good material is used. Otherwise, I go for something very distinctive I can only wear once, but that everyone will remember," she says.
Daisy's approach to her attire is a portrait of young Chinese people's attitudes toward fashion and consumption, characterized by the pursuit of quality, design, and individuality.
Consequently, independent Chinese designer brands are gaining increased attention across the local market, and select shops have staged marked growth since 2010.
China's select shops offer sale branded apparel, sundries, books, food and beverages selected personally by the proprietors according to their taste. As of 2014, Shanghai alone had more than 75 select shops specializing in apparel brands, the most of any city in the country.
At the Shanghai Fashion Week International Fashion Forum held this past March, Mario Boselli, honorary president of the Italian Fashion Chamber, proclaimed, "If a fifth fashion week could match the international heights of the four major fashion weeks in New York, London, Milan, and Paris, it would have to be Shanghai."
Fanatical Shanghai is bringing the world to Shanghai, while bringing Chinese design and culture to the world. Shanghai's strengths are in copying and then surpassing, and learning the best there is to learn from Taiwan and the entire world to create trends no one can match. Like a car passing on the inside of a corner, Shanghai is catching up to the world at a breakneck pace.
Translated from the Chinese by David Toman