'Made in China 2025'
Decoding Beijing's Intentions
精華簡文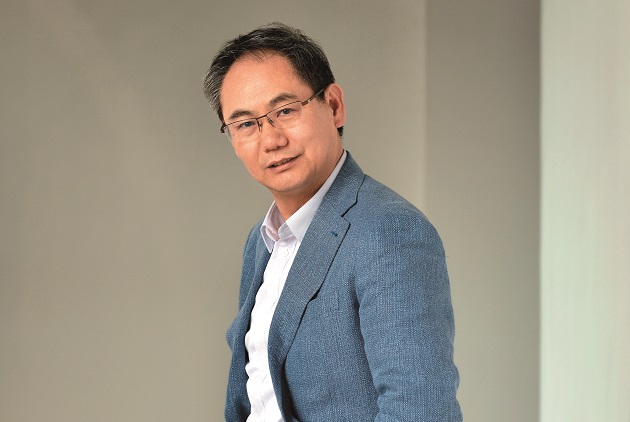 Source:CW
The entire world is engaged in a battle for innovation and transformation supremacy. Qu Daokui, one of China's foremost robotics experts, tells CommonWealth how China will go from the world's manufacturer to a manufacturing superpower.
Decoding Beijing's Intentions
By Lu Kuo-chen
From CommonWealth Magazine (vol. 573 )


Qu Daokui, the CEO of Shenyang Siasun Robot & Automation Co., Ltd., is recognized as one of China's leading robotics experts. On April 14, he and nine other academics and entrepreneurs were invited by Premier Li Keqiang for a meeting.

One of the items on the agenda was the "Internet Plus" concept, a new vision advanced by Li on transforming China's economy following the articulation of his "Made in China 2025" plan.

Li personally summoned Qu to the meeting to advance the idea of integrating information technology and smart manufacturing – in essence to promote the integration of the "Made in China 2025" and "Internet Plus" projects – and have Qu emerge as one of the leaders of the country's new round of economic innovation.
Ordering Industrial Upgrading
How exactly did the "Made in China 2025" plan come about?
According to Ren C. Luo, director of the International Center of Excellence in Intelligent Robotics and Automation Research at National Taiwan University, it got its start in June 2014 at a conference of the Chinese Academy of Sciences and the Chinese Academy of Engineering when Chinese President Xi Jinping proposed a new vision for China's manufacturing development.
"There is the belief internationally that robots are the crown jewels of the manufacturing sector, and their development, production and application represents an important indicator of the level of a country's technological innovation and advanced manufacturing capabilities," Xi said.
That was the first time Xi had espoused a new vision for upgrading and transforming China's manufacturing sector following the United States' launch of its "Advanced Manufacturing Partnership (AMP) initiative and Europe's move toward "Industry 4.0."
After Xi laid down his vision, Luo says, Li proposed the "Made in China 2025" plan in his report to the National People's Congress and the Chinese People's Political Consultative Conference in March 2015. The plan aims at transforming China from the world's factory into a manufacturing powerhouse, and one of its key indicators will be the number of robots per 10,000 workers, currently at about 30 in China. The goal is to increase robot use 10-fold to help China catch up with advanced countries such as Japan and Germany, which average 300 robots per 10,000 workers.
This represents a major leap, but it is just one quantitative indicator. The real question is how China will carry out this ambitious plan. In talking to Chinese businesses and scholars, one realizes that "Made in China 2025" involves much more than adding a few mechanical arms in the country's factories, installing automated equipment or buying robots.
Liu Jiejiao, a research fellow at the Chinese Academy of Social Sciences' Institute of Industrial Economics, says the traditional manufacturing model focusing on rigid, high-volume production of goods that are then held in inventory and sold is outdated. Manufacturers today must adopt a more flexible and intelligent manufacturing model, he contends.
Qu describes the "Made in China 2025" and "Internet Plus" initiatives as "the roadmap for the transformation and upgrading of China's manufacturing sector and a completely new market platform that forces Chinese manufacturers to upgrade or perish."
The following are excerpts from CommonWealth Magazine's interview with Qu Daokui and his interpretation of "Made in China 2025" in his own words (translated from the original Chinese.)
---
I am full of confidence in the "Made in China 2025" plan because Chinese Internet technology already leads the rest of the world by five to 10 years. Smart manufacturing, green manufacturing and the Internet and Big Data will be integrated to create the most important platform for China's market in the future. Those who join the platform will be able to participate in the market; those who ignore it or don't join will be excluded.
I see "Made in China 2025" as having three main focal points. The first is to use smart manufacturing concepts to replace traditional manufacturing thinking. People can no longer simply expect that if they build a factory and produce products then they'll be able to sell them and make money.
Smart Production Redefining Manufacturing
Product life cycles are becoming shorter and shorter, and this is particularly evident in China's market. In the past, everybody worked hard to expand capacity, improve efficiency and strengthen quality, knowing that these steps would make them money. But those days are gone. In the future, we won't see supply shortages where people want to buy goods but can't get them.
Today, whether it's high-tech devices, high-capacity equipment or daily commodities, there is excessive supply because of major improvements in production and efficiency resulting from advances in manufacturing technology.
I've suggested to companies that they come to grips with two realities. One is that the sellers' market has become a buyers' market, leading to the emergence of customization and personalization and users deciding the products they want. Second is the shorter-than-ever product life cycle. Consumer products generally have a life cycle of three to four months and five to six months at most.
That has dealt a major blow to the manufacturing sector, because the production methods of the past are absolutely incompatible with the changes seen today. Investing in a production line used to be a three-year process, from building a factory to getting production going. But now, products may be obsolete even before the production line is built, rendering the new line useless and invalidating traditional return-on-investment theory.
So what needs to be done for "Made in China 2025" to result in intelligent manufacturing?
First, there needs to be a major change in equipment. We need to use high technology to strengthen the connectivity and intelligence of equipment and products because in the future, whether its "Made in China 2025" or Europe's "Industry 4.0," machines and products will have to be interconnected and communicating with each other. Ordinary equipment has no chance of accessing this new system.
Product and equipment makers will have to convert production technology into intelligent machines by adapting smart equipment technology and incorporating sensors, software and the Internet. They will also have to make intelligent products – products that can be connected to the Internet.
Second, there needs to be a major change in the manufacturing model, a transition from rigid, high-volume manufacturing to flexible, smart manufacturing. What the customer wants is what is produced. This goes beyond just installing an individual machine or investing in robots and automated equipment; production equipment and the way we think both need to change.
Manufacturing = Creation
The second focal point of "Made in China 2025" is that a company's thinking and its organization adapt "Internet Plus" concepts to ultimately achieve the goal of everything being connected and intercommunicating. The initiative involves taking the Internet and adding Big Data and cloud data to bring manufacturers directly in contact with customers, rather than going through the step-by-step process of R&D, production and marketing. Everything from customers' needs and problems to solutions to those problems can all be communicated on the Internet.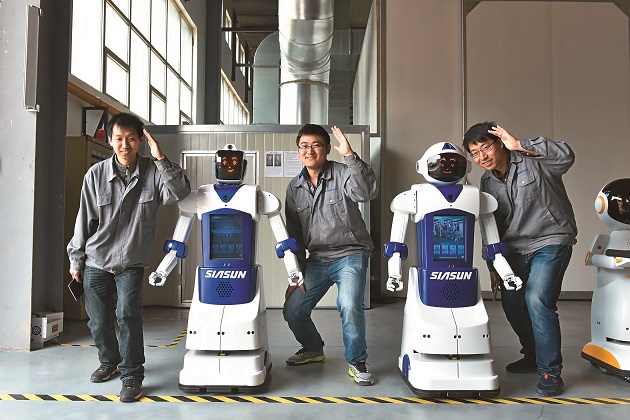 Shenyang Siasun Robot & Automation has developed home-grown production of robots in China with the support of China's government.
I think that the integration of Li Keqiang's "Made in China 2025" and "Internet Plus" will create a big platform that will give manufacturers and vendors the opportunity to satisfy customers' needs together. In essence, Internet sales and manufacturers will be closely connected.
Here's an example. Chinese auto makers and imported brands have already hooked up with e-commerce sites to sell their products online. Alibaba's Tmall sells cars from BMW and Ford and even imported Land Rovers. As car vendors and e-commerce operators cooperate more closely, you could see in the future manufacturers producing cars at the same pace they are sold on the Internet or even offering special models for sale online.
With that in mind, the way products are designed, developed and produced has to change. It used to be that goods were produced when there was a shortage in the market; now, production will be based on customers' needs.
So manufacturing in the new era will become more functional and specific and reflect more value systems and personal preferences. Manufacturing will become creating. The same car can be a means of transport or a product that reflects an individual's tastes and values. That's why cars sell from 20,000 renminbi to 2 million renminbi.
The only way to satisfy consumers in the future will be through innovation, which is why the key factors of production are undergoing change. Pure manufacturing has fallen in importance as functionality and creativity have gained importance, and car production could one day be completely tailored to each customer's requests.
The third focal point of "Made in China 2025" is competition, which will knock out several players. To many companies, the move toward intelligent manufacturing and an interconnected Internet platform may turn into obstacles and even threaten their existence.
I want to remind companies to see things clearly. They should not think that they don't have to research and participate in "Made in China 2025" simply because they produce low-priced products or do not sell their goods online. This is a new system with new rules of the game, and even if you only make small components or low-priced goods, you may still be left out of the global division of labor if you do not get on board with "Made in China 2025."
2025: An All-out Battle for Survival
Beyond pilfering the jobs of humans in the workplace, robots are also snatching away business and orders from businessmen and owners.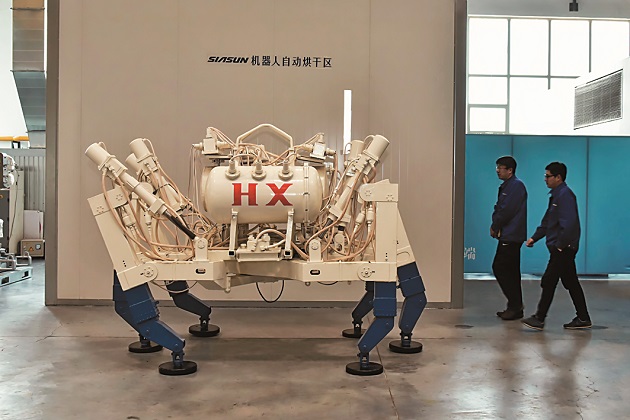 The area of Shenyang in northeastern China has turned to robots to replace agricultural workers.
I think this has already become a global trend. China has "Made in China 2025," Europe is talking about "Industry 4.0," and the United States has its manufacturing renaissance plan. They all involve big digitized systems. Every supply chain, production and marketing link will be monitored in real time, and every aspect of the product process, from R&D, design and production to logistics and the final sale, will be part of a big Internet system. If you don't participate, then sorry, the global division of labor system may not use you. This isn't a high-end/low-end issue or a question of how much money you make. These are two different platforms, and the two cannot converse, have exchanges or share tasks.
It's the same as participating in the Olympics. You have to qualify to compete in the Olympics, and if you don't meet the qualification standards, you won't participate. Those are the rules of the game.
China is the world's biggest manufacturing country but there are major differences in the degree of development across the country. It's like the cars you see on the road. There are new Mercedes and sports cars and there are also three-wheelers and the most primitive vehicles. From Industry 1.0 and 1.5 to 2.0 and 3.0, the major disparity in Chinese companies is the greatest challenge to their transformation. Because of that, a coercive mechanism is needed to force the Chinese manufacturing sector to reform.
One other thing. The price of robots and the cost of labor are following different trend lines. Labor costs in China are rising 25 to 30 percent a year, but the cost of robots is falling 20 to 30 percent a year. This has given robots a competitive edge in terms of costs.
So "Made in China 2025" is a roadmap. To Taiwan, it's a completely new platform for participating in China's market. In the past, China's domestic market was completely covered, but now it's whoever moves the quickest on "Made in China 2025" will be the one to grab opportunities and participate in future markets.
Translated from the Chinese by Luke Sabatier
---
Qu Daokui
Born: 1961
Education: Jilin University, B.A.
Shenyang Institute of Automation, Chinese Academy of Sciences, M.A.
Universitat des Saarlandes, Visiting Scholar
Experience: Researcher, Shenyang Institute of Automation, Chinese Academy of Sciences
Current Position: CEO, Shenyang Siasun Robot & Automation Co., Ltd.
Director-General, China Robot Industry Alliance