One Belt, One Road
Fuzhou – The Beginning of the Road
精華簡文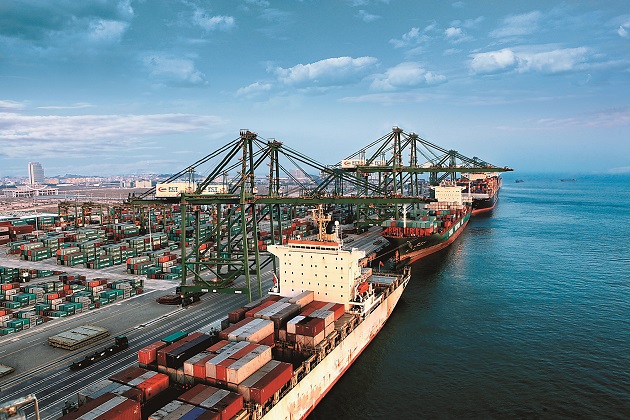 Source:CW
Located in a "dent" along China's coastal economic belt, Fuzhou has been made the starting point of the country's Maritime Silk Road, with the mission of attracting Taiwanese merchants and businesses.
Fuzhou – The Beginning of the Road
By Minghsien Lee
From CommonWealth Magazine (vol. 571 )


Fuzhou has the distinction of being the only Chinese city charged with upholding both the One Belt, One Road initiative and free trade zones backed by the central government.

Early this year, in line with Beijing's 21st Century Maritime Silk Route Economic Belt (more commonly known as the Maritime Silk Road) strategy, the China--ASEAN Marine Product Exchange was established in Fuzhou as a dedicated trade platform consolidating regional maritime products through trade in goods and futures. Not just the first of its kind in Asia, it has ambitions to become the world's largest maritime product exchange.

Tsai Hsi-jen (蔡熙仁), who runs an automotive liquid petroleum gas dispensing station in Kaohsiung, visited the exchange in April and was so impressed by what he saw that he decided to set up a company and become a member.

"Taiwanese business people have long been wary of the high risks involved in selling maritime products across the strait. The exchange model brings transparency to information, placing commerce under workable parameters," relates Tsai, who is on close terms with aquaculture proprietors in the Kaohsiung-Pingtung region.

"Our goal is to consolidate the maritime market of the 10 ASEAN member nations over the next three years," relates Jian Zhou, chairman assistant of the China ASEAN Marine Product Exchange.

Though it is situated in a "dent" in China's coastal region between the Yangtze River Delta and the Pearl River Delta, and is not as developed and prosperous as other cities like Shanghai and Guangzhou, Fuzhou is being charged with the development of China's front door to the world. Is it up to the task?

Fuzhou has been caught up in a constant series of such tugs of war over the course of Chinese history.

Six hundred years ago, the Chinese explorer Zheng He gathered his fleet here before launching his seven westward expeditions. More than 150 years ago, Shen Baozhen (沈葆楨) established a maritime academy and the Mawei shipyard in Fuzhou, which gave rise to the birth of China's modern shipbuilding industry and the Republic of China's navy. Fuzhou is also the hometown of Yan Fu, whose Chinese translation of Thomas Henry Huxley's Evolution and Ethics enlightened numerous contemporary Chinese thinkers.

The subsequent Chinese Civil War, however, turned the area into a war theater on the front lines.
Travails and Opportunities
Cheng Te-hsi (鄭德汐), executive vice chairman of the Taiwanese Business Association of Fuzhou and chief operating officer of Sunshine Ali Mountain Food, relates that he and his father-in-law invested in business in Fuzhou in 1992, and one day excitedly recited Fuzhou native and Chinese martyr Lin Juemin's "Farewell Letter to My Wife" aloud in public.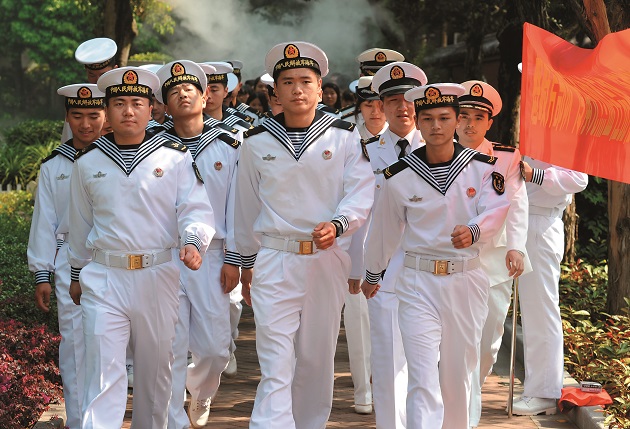 The birthplace of the Chinese Navy, today Fuzhou is the launching point of the Maritime Silk Road.
"When passers-by asked curiously who Lin Juemin was, it dawned on me how large the cross-strait divide was," recalls Cheng.
Following the Ku-Wang cross-strait talks two years later, many people presumed that direct cross-strait links were imminent, and over 4,000 Taiwanese business people poured into Fuzhou. Little did they know that Lee Teng-hui's "special state-to-state relations" speech would chill cross-strait relations to the freezing point for a period, sending local Taiwanese merchants fleeing.
Situated on the front line, despite having a fine deep-water harbor, Fuzhou only opened it for operation in 2003, and container throughput has yet to take off. "It took too long to develop railway links to provinces further afield, so containers were routed over to Ningbo," laments Jin Chun, Fuzhou International Container Terminal operations manager.
With the strategic support of the One Belt, One Road and free trade zone policies, however, Fuzhou's role has turned around, serving as a bridge linking overseas merchants from Fujian, and taking on the new mission of attracting Taiwanese investment.
"The Beijing-Tianjin-Hebei Integration initiative backs up the Tianjin Free Trade Zone; Guangdong-Hong Kong-Macau economic integration is the foundation supporting the Guangdong Free Trade Zone." Repeatedly stalling reminders to commence with a meeting, Liang Yong, vice secretary-general of the Fuzhou Municipal Bureau of Commerce, confides, "The central government would like to see Fuzhou show some results in relation to Taiwan and the Maritime Silk Road countries."
Thus, Fuzhou has suddenly gone once again from a taboo subject to the talk of the town.
In an 11-story office building overlooking the Minjiang River, Lin Kaihua, deputy director of the Fuzhou Development and Reform Commission, rapidly runs off a list of transportation infrastructure projects, including an airport, seaport, railway, and highway system.
Pointing out the window, Lin says, "Over four million overseas Chinese can trace their roots to Fujian throughout Southeast Asia. Fuzhou can be the engine for exchange with them in industry, culture, and the humanities." Gesturing in another direction, he says, "We hope to cooperate with Taiwan on the financial structure and manpower that opening up demands."
Roads Open, Minds Closed
"History is our foundation," observes Lin Kaihua. Still, opinions are divided on how much value historical roots can generate for Fuzhou on the Maritime Silk Road.
Wang Gungwu, an Academia Sinica fellow and chairman of the East Asia Institute at National University of Singapore, is dubious. Empires led the way for the world in the past, with cultural penetration following to various degrees. Modern international relations are now conducted on a state-to-state basis. "Whether or not it is Chinese (you're dealing with) is secondary," he opines.
Zeng Xiaoxia (曾筱霞) is a researcher on the culture and history of Fujian commerce. Not representing the official orthodoxy, she speaks even more directly. "Taking the Maritime Silk Road is not just a question of opening up roads and money flowing, but whether hearts and minds are close together," says Zeng, a native of Xiamen who grew up watching television broadcasts from Taiwan.
Capturing the hearts and minds of Taiwanese could be Fuzhou's first challenge on the Maritime Silk Road.
Translated from the Chinese by David Toman