The One Belt, One Road Initiative
What Is China Really Up To?
精華簡文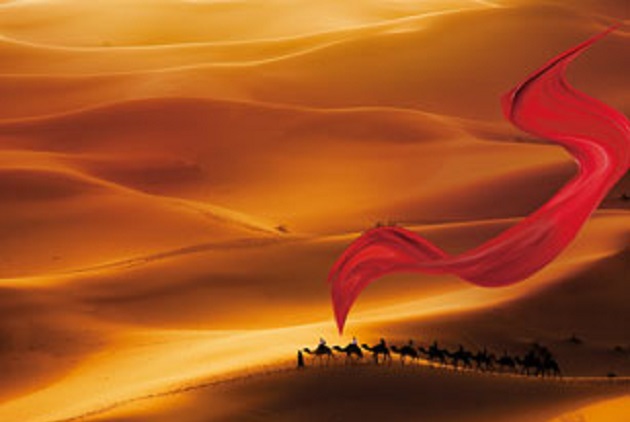 Source:CW
China is selling its ambitious development plan as a boon for Asia's infrastructure, but the plan's biggest beneficiary will be Beijing itself as it seeks to redraw Eurasia in its own image. As for Taiwan, it may have no choice but to go along.
What Is China Really Up To?
By Fu-yuan Hsiao
From CommonWealth Magazine (vol. 571 )


At the end of March, the Chinese government released a complete vision and action plan for its "One Belt, One Road" initiative. Almost immediately, "One Belt, One Road" became the world's most resonant slogan.

The initiative covers two main corridors: the "Silk Road Economic Belt," which stretches from northwestern China to Europe and passes through Central Asia, South Asia and the Middle East; and the "21st Century Maritime Silk Road" that winds its way from coastal Fujian province to Southeast Asia, South Asia, Africa and Europe.

All told, the two routes span more than 60 countries that have two-thirds of the world's population and 30 percent of its GDP.

Whether it likes it or not or is willing to accept it or not, Taiwan is part of the grand plan.

One Belt, One Road got rolling in the second half of April when Chinese President Xi Jinping visited Pakistan and pledged a US$46 billion infrastructure gift – a network of roads, railways and pipelines called the "China-Pakistan Economic Corridor" that will run from Kashgar in Xinjiang to Pakistan's Gwadar port.

How will the "One Belt, One Road" initiative affect Taiwan, China and the world? And beyond the economic incentives being dangled by China, what are the risks?

April in Beijing – the furry catkins of pussy willow trees float through the air like snowflakes. CommonWealth Magazine reporters arrive there on the final day countries can apply to be founding members of the China-initiated Asia Infrastructure Investment Bank (AIIB).

Just cleansed by a spell of rain, Changan Street is bursting with color, pink apricot flowers, white pear blossoms, deep red peach blossoms, purple flowers and yellow flowers all competing for attention.

But this jostling for position by nature's beauties cannot compare with the intensity of the battle being waged by countries to get a leading position in the new investment bank.

"Britain is one of the most established capitalist countries. Why do you think it took the lead in throwing its weight behind the plan?" boasts Zhang Yansheng, the secretary general of the Academic Committee of China's National Development and Reform Commission.

Looking a little haggard, Zhang has been busy with business trips, media interviews and endless meetings that have almost invariably touched on the One Belt, One Road initiative.
China's Rise 2.0
The AIIB, which will have authorized capital of US$100 billion, represents the One Belt, One Road initiative's key weapon, and the bank's ability to attract the participation of Britain and other Western European countries unquestionably provided a huge boost to Xi Jinping's grand strategy.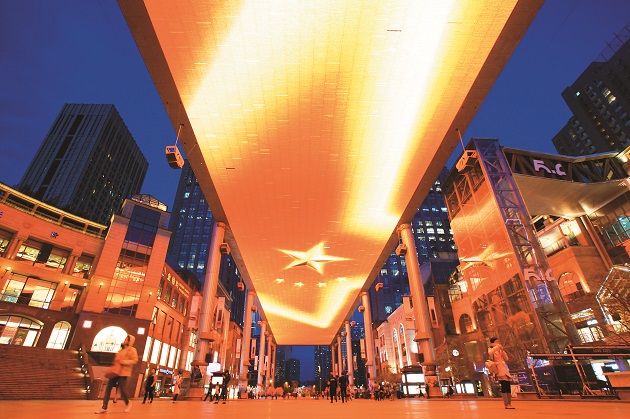 China has achieved a major milestone after 35 years of economic liberalization. Its GDP, adjusted for purchasing power parity, became the biggest in the world last year.
That's because Europe is China's biggest export market and the United States' strongest ally. Even more importantly, it is the terminal point of the initiative's two corridors.
To integrate its global markets, China intends to bypass the First Island Chain in the West Pacific controlled by the U.S. and instead drive straight into the heart of Western civilization through Central Asia and the Middle East and from there extend its reach to Africa. Europe, therefore, is instrumental to the plan's success.
Zhang explains that China's 35 years of economic reforms have already scaled the first major mountain, with the country's GDP becoming the biggest in the world last year when adjusted for purchasing power parity, surpassing that of the United States.
China has now set its sights on two other objectives in the future "new 35 years" (from 2014 to 2049) – exceeding the U.S.'s real GDP and per capita GDP, and transitioning to knowledge-oriented economic growth.
"These will rely on One Belt, One Road to be achieved," Zhang asserts.
Simply put, the One Belt, One Road plan is version 2.0 of China's rise, aimed at strengthening Asia's basic infrastructure and energizing the global economy on the outside and addressing China's internal economic and social problems on the inside.
Regardless of its intentions, China has no other choice but to pursue this vision.
The Next Economic Growth Engine
Domestically, "One Belt, One Road" will serve as the engine of economic growth in China's "new normal," the phrase used by Xi to characterize the slowdown in his country's economy growth.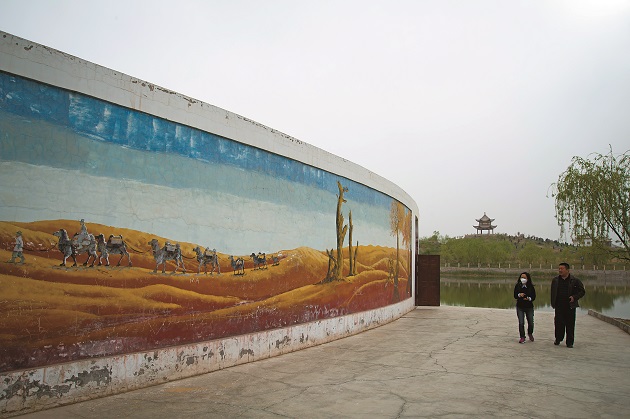 The One Belt, One Road strategy is full of ambition but could also yield ineffective or wasteful projects.
In 2014, China's economy grew 7.4 percent, the slowest pace in 24 years, and growth is forecast at about 7 percent this year.
A veteran foreign reporter who has been stationed in Beijing for eight years said the four main drivers of China's fast-paced economic growth – foreign investment, exports, domestic consumption and public investment – have all stalled at the same time in the past two years, and other measures are needed.
"One Belt, One Road is the new generator of the next wave of growth," he says.
Ding Xueliang, a professor at Hong Kong University of Science and Technology and a longtime observer of China's political and economic development, observes that China has accumulated US$4 trillion of foreign reserves and cannot invest it all in overseas debt. Instead, it has to diversify its portfolio.
"Even if you only achieve a third of 'One Belt, One Road,' it would still be an excellent new opportunity," Ding argues.
To Chinese local governments and private or state-run enterprises, the initiative has raised hopes that the central government will give them more resources to work with.
Of China's 33 administrative districts (provinces, autonomous regions, municipalities and special administrative regions), 31 have rushed to submit plans to jump on the One Belt, One Road bandwagon. By the end of 2014, China's largest bank, the Industrial and Commercial Bank of China, had already issued US$10.9 billion in financing for 73 One Belt, One Road projects.
Another 300 billion to 400 billion renminbi will be invested domestically in the initiative this year.
Massive Strategic Shift
Externally, the One Belt, One Road plan represents China's biggest strategic foreign policy shift in nearly four decades.
Chang Teng-chi, a political science professor at National Taiwan University, says China's major movements, from the Self-strengthening Movement during the late Qing dynasty to Deng Xiaoping's economic opening in the 1980s, have always looked outward, with China maintaining a low profile while learning from the West. One Belt, One Road is emblematic of China's change of vision.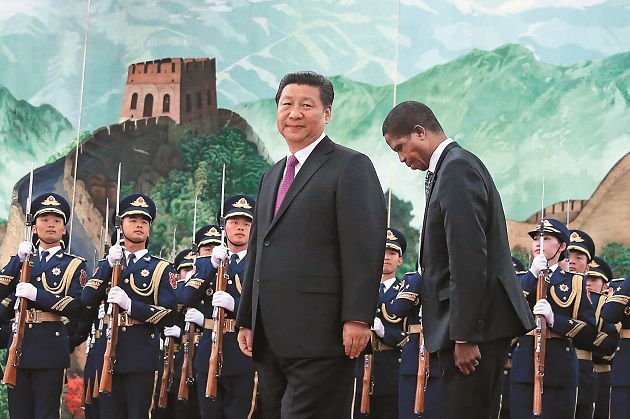 The One Belt, One Road initiative is the most ambitious strategy of Xi Jinping's 10-year term and will likely define his success and failure.
"This is the upgraded version of the China model," Chang says. Contained to the east by American political and military might, China has turned west, using economic and public infrastructure diplomacy to create its own "breakthrough."
Xue Li, the head of the International Strategy Division in the Chinese Academy of Social Sciences' Institute of World Economics and Politics, sees One Road, One Belt in a much broader historical context. He believes the vision represents a watershed change in China's 5,000-year-old "governing" philosophy.
In the past, China "cultivated a civilization based on virtue to draw in the world, but whether foreigners came or not, China didn't care." Today, Xue says, China is not only reaching out into the world on its own but actively influencing others.
"Xi Jinping has changed China's self-orientation from an East Asian country to a major country in eastern Asia and a core country in Asia," Xue says.
Aborted Projects?
Many people are suspicious of China's motives in launching the One Belt, One Road initiative, seeing it as simply a pretense for China to absorb excess domestic capacity, gain access to the resources of neighboring countries and grab greater political influence. These, indeed, were Xi Jinping's objectives in considering the strategy.
That being the case, why does it appear that so many countries have responded enthusiastically?
One reason is that where there's a demand, there's a supply.
"Neighboring countries need it and China has the ability and the desire to do it," says an ambassador of an Asian country stationed in Beijing. Many Asian countries are in desperate need of modern infrastructure, he says: "They lack roads, they lack electricity; the roads and tracks they do have are either not linked up or impassable."
From Singapore to Kunming, for example, the railroad goes only as far as Bangkok, with a car or bus needed to travel the rest of the way, wasting time and money. China is willing to spend the money to complete the connections for others, so why not go along with it, the ambassador argues.
One Belt, One Road will have major implications for the development of China and Asia over the next 35 years; few countries in the world can plan a project involving so many resources covering such a long period of time. Even more importantly, "this is no longer China's own show. Everybody is looking to get involved," the ambassador observes.
Another factor playing into the wider interest is that the grand plan carries many risks, most of which are being shouldered by China.
The most obvious risk is that the investments do not pan out and US$100 billion goes for naught. There are even people who worry that based on China's past practice of taking complete charge of projects, infrastructure built under the One Belt, One Road program could easily end up as "aborted international projects."
Wang Yizhou, an associate dean at Peking University's School of International Studies, says that when China "goes out into the world," low-efficiency or inefficient investments inevitably follow along. Complicating the equation is the political instability of neighboring countries, with frequent rotations in regimes yielding new governments that sometimes require renegotiations of investment commitments.
The Cambodian government, for example, has suspended a US$400 million dam project backed by China, and Myanmar has shut down, at least for now, a Chinese-backed US$3.6 billion hydroelectric dam (the Myitsone Dam) project. Sri Lanka's new government put China's US$1.4 billion Colombo Port City project on hold soon after it was elected in January, alleging large-scale irregularities.
"Billions, even more than US$10 billion have been idled. China's money doesn't just grow on trees. If it is not well-used, it could lead to negative effects," cautions Wang, saying China has to guard against spending money recklessly.
Triggering a New Round of Corruption?
Wherever money is involved, worries about corruption inevitably arise. Many of the countries included in the One Belt, One Road initiative rank among the most corrupt in the world, according to surveys on corruption done by Transparency International.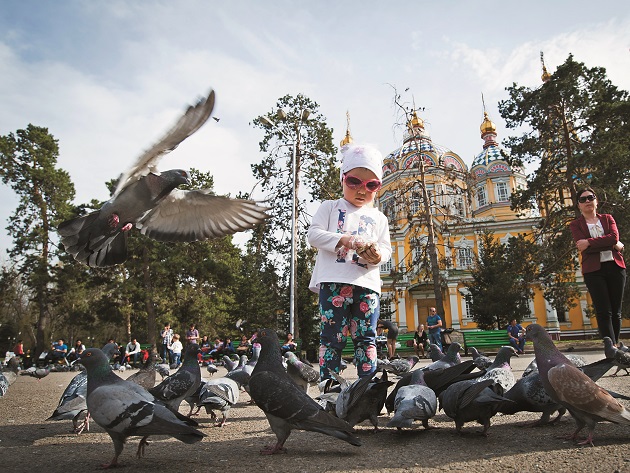 The "Silk Road Economic Belt" encompasses diverse peoples, cultures and faiths and will test China's international coordination and management capabilities.
In China, Xi Jinping has cracked down on corruption, arresting more than 60 senior provincial or ministerial officials, but could One Belt, One Road signal the start of another wave of corruption and waste?
In China's relatively underdeveloped northwest, the Jiang Zemin era brought the 100 billion renminbi "Go West" development plan, but the gap between China's western regions and affluent coastal areas only grew wider.
So with the arrival of One Belt, One Road, people there are not worried about exactly what it is, focusing instead on the big pot of gold to be brought by another major infrastructure project. To get their hands on some of the funds, each administrative district is devising schemes that will help them latch on to the One Belt, One Road gravy train.
And that could be problematic, as a Taiwanese tour group visiting western China last year found out. Taking a bus from Xian to Lanzhou, the group was making good time on a freeway when it suddenly ran into a traffic jam for no apparent reason. It was only after the bus rode bumper-to-bumper for a few hours that the group realized that the opposite lane had only been half-finished and then suddenly disappeared. Not long after, news emerged that several transportation officials in Gansu in charge of the project were arrested on corruption charges.
CommonWealth reporters found a similar problem when traveling around the town of Kashgar in China's far west, not far from China's borders with Kyrgyzstan and Tajikistan. It was one of the stops on imperial envoy Zhang Qian's historic missions to the Western Regions in the Western Han Dynasty (206 B.C. – 24 A.D.) and become part of the old Silk Road.
The reporters were full of anticipation when they traveled about 30 kilometers outside the town to visit Zhang Qian Park, only to be shocked to find that the park entrance looked like a Disneyland castle. The Zhang Qian memorial inside the park was locked up, seemingly abandoned for quite some time.
"What the hell? This sucks. They used the 'Silk Road' name to swindle money for a project," said the group's angry driver, surnamed Wang.
Touching Neighbors' Sensitive Nerves
Former Taiwan Deputy Defense Minister Lin Chong-pin, who is now a professor in Tamkang University's Graduate Institute of International Affairs and Strategic Studies, has a generally favorable view of the One Belt, One Road initiative. But he couldn't help but bring up a serious potential risk of the strategy: imperial overstretch.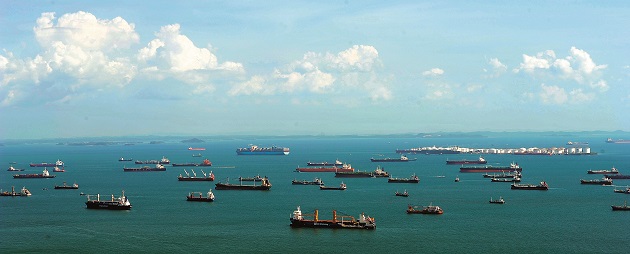 There is a major disparity in power among the countries along the "21st Century Maritime Silk Road." Residents of Galle in Sri Lanka have preserved a traditional fishing culture.
Yale historian Paul Kennedy popularized the term in his 1987 book The Rise and Fall of the Great Powers to describe how great powers such as Britain and Spain had to send military forces abroad to protect their overseas interests, causing their national power to be sapped over time and eventually leading to the collapse of their empires.
Similarly, China could fall into the trap of "imperial overstretch" (also known as imperial overreach) as it builds ports and railways, buys oil fields and builds hydroelectric power stations in One Belt, One Road countries.
Shi Yinhong, a professor of international relations at Renmin University of China, was hired as a counselor of China's State Council four years ago and participated in the shaping of the One Belt, One Road strategy. In an interview with CommonWealth Magazine, he lauded the plan's vision but warned that it will require exhaustive consultations with other countries once it's put into practice.
The biggest risk, Shi says, could be China's big country mercantilism clashing with other countries' nationalism and big powers' geopolitical influence. A smug, arrogant China could arouse the suspicions of big regional powers such as the United States, Japan, India and Russia and touch sensitive nerves related to sovereignty in less developed countries.
A map reveals China's potentially perilous path. Most of the countries along the "Belt" to China's west, from the five countries of Central Asia and Pakistan to the Middle East, are politically unstable and face frequent upheavals in power, and the region is also vulnerable to radical Islam.
At home in Xinjiang, which borders Central Asia, China faces a Uyghur separatist movement that has led to several uprisings and attacks in recent years and challenged the central government's forces.
Plenty of land mines also exist in countries along the southern "Road." Vietnam, the Philippines, Malaysia and Brunei have all had scrapes with Beijing over sovereignty issues in the South China Sea, and the Philippines joined with the U.S. in the biggest combined military exercise in 15 years last week to counter Chinese expansion in the region.
"The One Belt, One Road initiative has potential profit but also potential dangers and costs. These all have to be taken into account," Shi says.
Caught in a Big Power Showdown
What position can Taiwan assume on the chessboard of China's One Belt, One Road?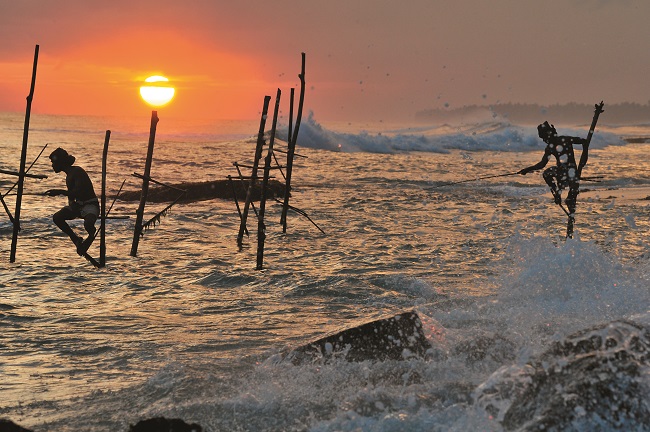 The Maritime Silk Road has unleashed another maritime trade battle, with the Indian Ocean the main battleground. Pictured is the world's biggest transshipment port – Singapore.
"To be honest, there's not much Taiwan can do," says a Taiwanese businessman who has run a business in western China for nearly two decades.
He suggested there might be some small opportunities in logistics, machine tools and electronics, and cement and steel companies could get a piece of basic infrastructure projects.
"But if you really want to benefit, you'll have to be integrated into Chinese industrial chains and reach out with them," he says.
A Taiwanese electronics entrepreneur with a plant in China observes that Beijing's pressure on Taiwan has evolved from "using business to co-opt politics" and "using business to drive politics" to "using business to dictate politics," and One Belt, One Road is simply a new tool for handing out money to the business community.
"China's showdown with major powers has led to a pressure buildup between tectonic plates that will set off an earthquake. Has Taiwan realized that it is located on the fault line of these plates? Can it overcome that? How can it secure the optimal survival strategy? Taiwan needs to consider these problems more pragmatically and boldly," says this entrepreneur, raising several questions that he was unable to answer.
Should countries look forward to China's grand plan or simply wait and see what happens? All that is certain is that One Belt, One Road is "Made in China," a Chinese product aggressively marketed to the rest of the world by the Chinese government and Chinese corporations.
Like it or not, China has already paved this road to the doorstep of every country. When other countries open their doors, they will see China already on its way.
Translated from the Chinese by Luke Sabatier