2016 City Happiness Survey
Taiwan's 'Well-Being' Revolution
精華簡文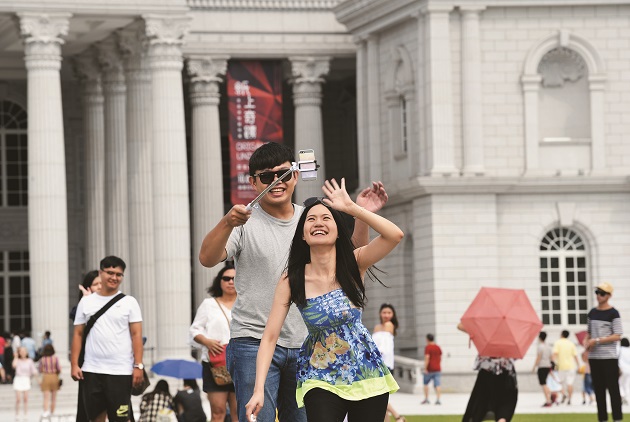 Source:CW
CommonWealth Magazine's latest City Happiness Survey has found that residents' trust in their local leader may go a lot further in promoting a sense of "well-being" than a community's resources and infrastructure or tangible initiatives.
Taiwan's 'Well-Being' Revolution
By Rebecca Lin, Pei-hua Yu
From CommonWealth Magazine (vol. 606 )


Though some may not believe it, life in Taiwan is pretty good.

The OECD puts out an annual "Better Life Index" that measures well-being in its member states and key partner countries. In comparing Taiwan with the countries evaluated in that index, the Directorate-General of Budget, Accounting and Statistics found Taiwan to have the highest degree of well-being among Asian countries, topping Japan and South Korea.

But within Taiwan, which of the country's 22 cities and counties gave their residents the greatest sense of well-being? And which administrative achievements in those regions have done the most to win over local residents?

CommonWealth Magazine's 2016 City Happiness Survey ranked Taiwan's cities and counties based on both objective and subjective indicators. Each region's public infrastructure and administrative achievements were gauged based on 58 indicators in five general categories: economic vitality, environmental protection, governance, culture and education, and social welfare.

Residents of each city and county were also surveyed on their satisfaction with their local government's performance in the five categories to determine how they felt about life in general.

During the process, CommonWealth reporters fanned out to northern, central, southern and eastern Taiwan and even to its outlying islands to see how local governments were doing. They discovered that while mayors and county commissioners were working hard to boost their economies, they were also putting increased emphasis on the well-being of their constituents.

"The number of tourists visiting Taitung has risen from 4 million to 6 million a year and has now reached an appropriate volume. We are no longer pursuing growth as a goal," says Taitung County Commissioner Justin Huang, who has introduced such popular international pastimes as hot air ballooning and surfing events to his county to boost its tourism profile.

"Now we want to shift to a higher level, to 'well-being,' to give Taitung residents a better life," he says.

In this year's overall rankings of Taiwan's six major municipalities, Taipei, Tainan and Kaohsiung remained the top three, but Taichung moved up one spot to fourth ahead of New Taipei. Taoyuan, which received "special municipality" status later than the others, pulled up the rear. (See Table 1)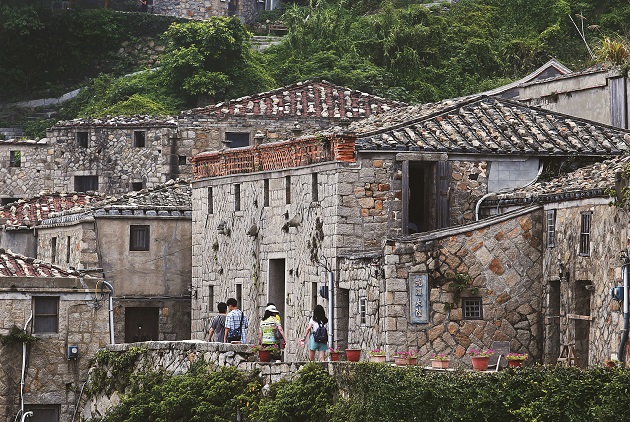 Lienchiang County may only have a population of 12,000 people, but in recent years it has garnered attention for improvements in performance and resident satisfaction.
The key to Taichung's move up the ladder was its strength in the social welfare category, surpassing even Taipei. It scored particularly well in three indicators: number of volunteers as a percentage of the population 15 and over; coverage rate of community care centers; and average number of visits made to high-risk households.
"Aside from innovative initiatives, such as coordinated services from day care to elderly dementia care, Taichung has also brought in a large amount of private sector resources to bolster its services," says Lin Hui-fang, secretary-general of the Parents' Association for Persons with Intellectual Disability and a board director of United Way Taiwan.
Taichung's Social Affairs Bureau and big civic groups have cooperated in bringing together disparate services to create a social services framework while also encouraging smaller civic groups to move into neighborhoods and set up service offices for people with disabilities or the elderly, according to Lin.
"(These initiatives) have made the provision of services smoother," Lin says.
Lienchiang County No. 1 in Competitiveness
Outside of the big six municipalities, Lienchiang County, the smallest of the remaining 16 cities and counties with a population of only 12,000, took over the top spot in the overall rankings. Hsinchu City rose a spot from third last year to second this year, and Hualien County moved up to sixth from 10th last year. Perennial laggard Keelung was another of the districts that gained ground this year, climbing two notches to 14th. (See Table1)
Among the districts that fell back were Yilan, Changhua and Yunlin counties and Chiayi City.
The emergence of Lienchang County, consisting mostly of the Matsu Islands off of China's southeastern coast, was primarily due to maintaining the top ranking among the 16 cities and counties in environmental protection and jumps to the top spot in social welfare and governance. It even improved in its weakest category – culture and education – from seventh to fifth.
Life is more relaxed in Lienchiang County than on Taiwan proper, helped out by generous social welfare benefits. Young parents can send their children aged 0-6 to public nursery schools and kindergartens for free, while Renai Village in Nangan Township will put more than 200 social housing units on the market next year, enabling residents to buy houses at an affordable price.
Seniors 65 and over get a monthly stipend of NT$6,000, and those born before 1942 who experienced China's artillery bombardment in August 1958 get an additional subsidy of over NT$40,000 a year.
Because of its good environment and social benefits, Lienchiang County is one of only a few of the 16 cities and counties that are seeing their population grow.
But the scorecards for each city and county over the past year and the reams of data compiled by the survey only tell part of the story. They do not reflect residents' true sense of well-being because "well-being" results more from people's innermost feelings and impressions rather than specific government achievements.
"The opinion polls represented how much the public cares about each of the five main aspects of life. What people see as being important differs from city to city," says Chang Yu-tzung, a political science professor at National Taiwan University.
He explains that if a city or county scores well on objective indicators but does not poll well, it could be that government policies are not resonating with people in the community.
"It indicates that the public cannot feel or simply doesn't care about the policy achievements of the local leader," Chang says.
If the reverse is true – that the public's satisfaction outpaces their city or county's actual strength – it shows that the local administration has clearly understood and delivered what its constituents really want. (See Table 2)
Tainan, Kaohsiung Leaders Connecting with People
Of Taiwan's six major metropolitan areas, Tainan has been the best at winning over people's hearts.
Though Tainan did not score well on objective indicators in the survey's five main categories, finishing second to last among the six municipalities in "economic vitality" and last in "social welfare," Tainan residents gave the city the highest marks, expressing the highest degree of satisfaction in many aspects of city life. Some 73 percent of Tainan poll respondents felt Mayor Lai Ching-te was working hard to maintain Tainan's prosperity and 68 percent felt he cared about disadvantaged groups. (See Table 2-2)
Aside from Lai solidifying his roots in Tainan over the years and his personal charisma, National Taipei University professor Lyu Yu-cheng feels his popularity is also related to the special traits of the city's population.
He cited the example of Tainan promoting community care stations and delivering meals to people living alone or the elderly.
"Even though this is very common in Taiwan, it was a service that was very much needed locally, and it stabilized local functions," stresses Lyu, who teaches in his university's Department of Public Administration and Policy.
This long-term concern for the elderly has fulfilled the needs of local communities and cared for the daily lives of the city's residents, becoming a major bright spot for Lai and his administration.
Residents of Kaohsiung also gave their city high praise, even if it did not score well in objective indicators. Because it was overtaken in terms of "social welfare" by Taoyuan and its "economic vitality" has idled, the city's overall ranking in the five categories fell from fourth among the six major municipalities last year to fifth this year.
But in the opinion poll, Kaohsiung residents still gave the city high praise for environmental protection, governance and social welfare. They were not as generous in assessing the city's economic vitality.
Though 73 percent were satisfied with Mayor Chen Chu's efforts to maintain the city's economic prosperity, only 41 percent felt the mayor had provided a sufficient number of job opportunities, which proved to be the city's Achilles heel.
Yet Kaohsiung had an unemployment rate of 3.8 percent last year, similar to that of Taipei and Taichung, signaling that residents' impressions may not have been consistent with reality.
In fact, both Tainan's Lai and Kaohsiung's Chen have demonstrated distinctive personality traits that have strengthened the sense of satisfaction and well-being of their city's residents.
"As a leader, you essentially want to make people feel secure and at ease, and those feelings are a function of trust," says Soochow University political science professor Tsai Hsiu-chuan.
Tainan and Kaohsiung have both faced major crises in recent years, including a deadly earthquake and a series of gas explosions. If mayors take command of situations like these and remain calm in key moments, "that will make residents believe you and see you as fighting for the city. They will believe the person can be trusted and feel that 'this is our mayor,'" Tsai says.
Taipei: A Barely Passable Performance
In contrast, the overall performance of Taipei, led by Mayor Ko Wen-je, was barely passable. In past City Happiness Surveys, Taipei has always had the highest ranking for objective factors, but city residents have not recognized those accomplishments.
In this year's survey, Taipei residents' satisfaction in the five major categories fell to fifth among the big six cities, down from third last year, and their level of satisfaction with the city's governance, culture and education and social welfare was dead last, revealing another sizeable gap in people's perceptions compared to objective indicators. (See Table 2-1)
Taipei's infrastructure and facilities are clearly the best in Taiwan, so why are people still dissatisfied? National Taipei University's Lyu doesn't think the results are surprising.
"It could be that Taipei residents are unmoved by the city's public endeavors, and they may not directly 'feel' the benefits of public policies," Lyu stresses.
This indicates that city residents cannot "feel" a personal connection with the achievements of the city government or do not believe the city's policies affect their lives in any direct way, Lyu explains.
Because Taipei is Taiwan's capital, the city has an usually diverse population and broad access to information, leading to more demanding city residents. Add to that the city's already strong public infrastructure foundation that people now take for granted, and it's hard to find a common bright spot that can resonate with a majority of Taipei's residents.
Happy Islands: The Power of Doing One Thing Right
The districts that have most consistently delivered results "felt" by their constituents are Taiwan's three island counties of Lienchiang, Kinmen and Penghu.
The three had scores in the survey's objective indicators that ranked second, third and eighth, respectively, among the 16 smaller cities and counties, but the satisfaction felt by their residents ranked first, second and fourth, vaulting these "Happy Islands" into the top four in the overall rankings
Worth noting is that the residents of Matsu and Kinmen generally expressed high degrees of satisfaction across the board, saying that the counties' efforts in terms of "culture and education" and "social welfare" were sufficient. However, they did harbor higher expectations for "economic vitality" despite living in places with relatively strong economies based on objective factors.
In Penghu County, on the other hand, its score for economic competitiveness based on objective indicators was relatively low, and only 32 percent of residents said in the poll they were satisfied with County Commissioner Chen Kuang-fu's performance in creating job opportunities.
These varying perceptions may reflect different expectations of local administrative chiefs held by their constituencies that can be particularly influenced by the composition and scale of the district's population and its degree of urbanization.
Soochow University's Tsai observes that the more homogenous a city or county, the easier it is for administrative chiefs to earn the recognition of a big majority of their constituents. Similarly, the smaller a city or county's population, the higher the odds of their chiefs and teams providing services, which gives them a better chance to form close bonds with constituents. These trends are less likely to appear in more urbanized areas.
Hualien County: Stimulus Policies that Are 'Felt'
Another region where governance continues to improve and is resonating with its constituents is Hualien County. Its ranking based on the 58 objective indicators rose from 13th last year to 11th this year, while in the survey of how residents feel about local life, it rose from fourth last year to third this year, giving the county an overall well-being ranking of sixth among the 16 smaller counties and cities. (See Table3-2)
A cross-analysis of the objective data and poll results reveals that Hualien County Commissioner Fu Kun-chi's priorities dovetail with his constituent's needs and expectations. The three highest ranked categories for the county based on objective measures – environmental protection, governance, and culture and education – also happened to be the ones that scored the highest for satisfaction among Hualien poll respondents.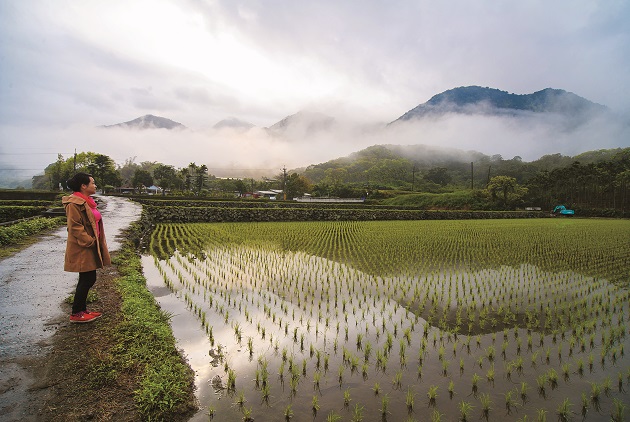 In relatively isolated Hualien County, the population is relatively homogenous, making it easier for public initiatives to resonate with a majority of constituents.
A research fellow at National Chengchi University's Election Study Center, Chen Lu-huei, says one of his deepest impressions of Hualien while vacationing there with his family this summer was how the county has made it possible to fly directly between Hualien and Singapore without having to transit through Taipei and how Hualien's streets were full of tourists.
He says Hualien residents, who have long been isolated from the rest of the country by the Central Mountain range, are seeing Fu's efforts to develop local businesses and promote local development bear fruit.
"In this relatively isolated area where transportation is not very convenient, any tangible actions taken by the government are bound to be 'felt' by the public," Chen says.
Polls often reflect impressions, which are accumulated over extended periods of time. The poll results in Hualien mirrored how its residents feel about the local government's performance. Aside from boosting tourist numbers and spurring business development, Hualien County also does not charge school fees or after-class tutoring fees for Hualien children, and their school lunches and even textbooks are also free.
In addition, Fu has social workers or administrative personnel personally deliver the cash or supplies involved in annual subsidies for seniors or support for the disabled directly to the beneficiaries at their homes.
But "using the education budget on subsidizing school lunches, school fees and tutoring has squeezed out funding for improving teaching and teachers' professionalism," sighs one expert on condition of anonymity, criticizing Fu's approach to education as lacking vision and ideals.
Another shadow hanging over the strong sense of well-being in Hualien is a decline in public safety, which used to be a point of pride for the county. For the second year in a row, Hualien's crime rate was the highest of the 16 smaller cities and counties, averaging 1,749 cases per 100,000 people. At the same time, the county's population is also contracting.
Keelung City: 'Hard Work' without 'Results'
Seeing his city often place last in the City Happiness Survey, former Keelung Mayor Chang Tung-jung used to curse himself for the shoddy performance. The city elected a new mayor, Lin Yu-chang, in 2014, and he has changed the atmosphere in the city to some extent, helping it rise in the survey from last place (16th) last year to 14th this year.
Though the city's showing in many objective indicators improved, Keelung residents have yet to suggest they feel real change. Their degree of satisfaction with life in the city across different categories remained at the bottom of the rankings. (See Table 3-3)
"Lin Yu-chang's personal approval ratings are high, but the public's satisfaction with his economic development and cultural and education initiatives are still very low," Tsai observes.
She believes that Keelung residents see the effort Lin is making and credit him for his "hard work," but are withholding judgment because they have yet to see tangible results.
Keelung's appearance has improved, impressing visitors with its new look. Lin, who has always stressed stability, has a long-term goal of developing the cruise and yachting sectors. Among his short-term initiatives, he dismantled a market of stalls under a bridge in the city that had been there for 30 years and initiated an overhead cable cleanup project and tore down pedestrian overpasses to give the local cityscape a facelift.
"To celebrate the 130th anniversary of the construction of Keelung port this year, we cleaned overhead cables in nine areas last year," says Lin, who showed his determination to push through the project by climbing a utility pole and cutting a cable, forcing city agencies to take action.
Keelung's notoriously potholed roads are also getting a shot at a makeover. Lin has asked state-run utilities Taiwan Power Co. and Taiwan Water Corporation and natural gas operators to clean up their underground piping networks.
"Anything under Keelung's jurisdiction, whether it's the responsibility of a central government or local agency, I want to be involved," he says, confident that by the end of his term he will have between four and eight roads that are flat and free of pockmarks.
So ultimately, what kind of a city enables its residents to enjoy the sweet sense of well-being as part of their lives? Having abundant resources may not be a necessary requirement. What is more important for mayors and county commissioners is to steadily earn the public's long-term trust and to lay a solid foundation for stability in the lives of their people.
Experts also point out, however, that from the perspective of governance, a top priority is not to exclude groups of people or cities and counties from the fair and reasonable allocation of public resources.
As local leaders are busy running their cities and counties, if those making the most progress can receive more tangible incentives from the central government, or get freer rein to run their regions, it could end up drawing out the hidden potential of Taiwan's cities and counties.
Translated from the Chinese by Luke Sabatier
---