BASF Taiwan
Turning Country Kids into Chemistry Whizzes
精華簡文
Source:CW
BASF Taiwan Ltd. earned honors as one of Taiwan's leading corporate citizens this year with the help of a corporate social responsibility approach that gives ordinary workers a real voice.
Turning Country Kids into Chemistry Whizzes
By Ting-Feng Wu
From CommonWealth Magazine (vol. 528 )


BASF Taiwan ranked among CommonWealth Magazine's top 50 corporate citizens this year for the first time ever, placing eighth in the foreign enterprise category (See Table) To understand why, one has to go back to the summer of 2011.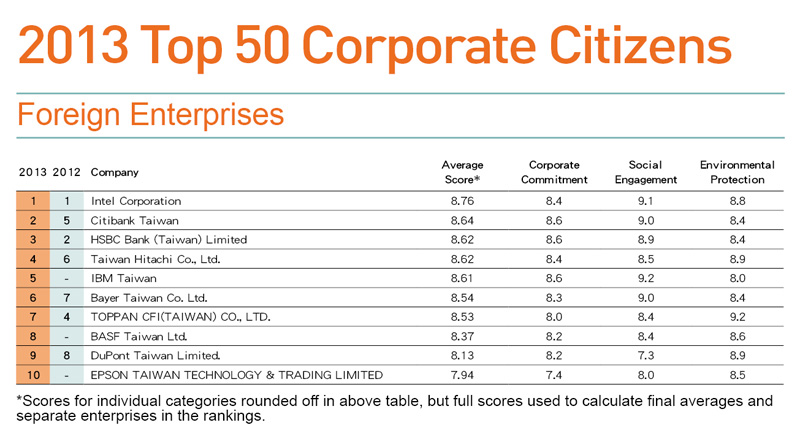 It was then that Eng Leong Goh, the company's managing director, and a few BASF Taiwan employees went to visit Tong-Fu Elementary School in a mountainous district of Nantou County.
The school, which had been rebuilt since crumbling in the magnitude 7.3 earthquake that devastated central Taiwan in September 1999, now had fewer than 300 students and was in desperate need of a facelift. Armed with the company's paints and advanced materials, Goh and his crew not only gave the school's walls a completely fresh look, but also exposed the children to the company's seamless, bacteria-resistant flooring for the first time.
Listening to Front-line Workers
What pleased Goh the most, however, was the opportunity the outing gave him to get acquainted with "Ah-Wang," one of the BASF employees who volunteered their time to help out.
"He's a production worker at our Guanyin factory. I wouldn't normally ever have the chance to come in contact with him," Goh recalls.
Ah-Wang was really happy with the results the BASF team got in its two days at the school, and before leaving the site he suggested to Goh that BASF should do even more. "Keep talking. Tell me what else we can be doing," Goh said excitedly, experiencing the same kind of "eureka" moment that Isaac Newton did when an apple struck him on the head.
Ah-Wang hoped the company could bring together a group of determined employees and have them band together to do socially meaningful things. The conversation between this average Joe and BASF Taiwan's managing director sparked the creation of a "BASF Volunteer Team" at the end of 2011 that attracted more than 100 people, or about 16 percent of the company's total workforce.
The volunteer team's efforts have made it possible for an initiative like the company's "BASF Kids' Lab" program to be expanded to remote elementary schools near BASF factories in Guanyin in Taoyuan County and Daliao in Kaohsiung.
World-class Worker Safety Culture
The same emphasis on bottom-up participation has long been part of BASF's occupational safety culture.
"We have a suggestion system. Any employee can submit a suggestion for improvement concerning work safety issues. As long as it's reasonable, it will definitely be carried out," says Dennis Chu, the head of BASF's Environment, Health and Safety Services Hub.
That may not sound all that impressive, but what sets BASF apart is that it has actually been able to effectively implement the system.
"What our people care about are not bonuses for good proposals but that their ideas are in fact valued and adopted by the company," Chu said. "It's a virtuous cycle."
No matter how well a company controls risk, loopholes always exist, and the bottom-up philosophy can help minimize risk and maximize the sense of participation.
For that reason, BASF's occupational safety budget is not exclusively controlled by work safety divisions. Instead, it is spread among all divisions so that every individual shoulders responsibility and defends the company's honor.
"BASF's work safety culture is in the class of Mercedes-Benz cars. There are still many areas in which Taiwan can learn (from the BASF example)," says Ho Ta-cheng, the head of the Emergency Response Information Center, which was set up by the country's Industrial Technology Research Institute.
That culture is reflected in the company's safety record. From 1969 when BASF first set up a factory in Taiwan to today, the chemical giant has never had a major accident, and its CSR practices clearly indicate that it wants to keep it that way.
Translated from the Chinese by Luke Sabatier