Danish Design Centre's Nille Juul-Sorensen:
'Everything Is a Design'
精華簡文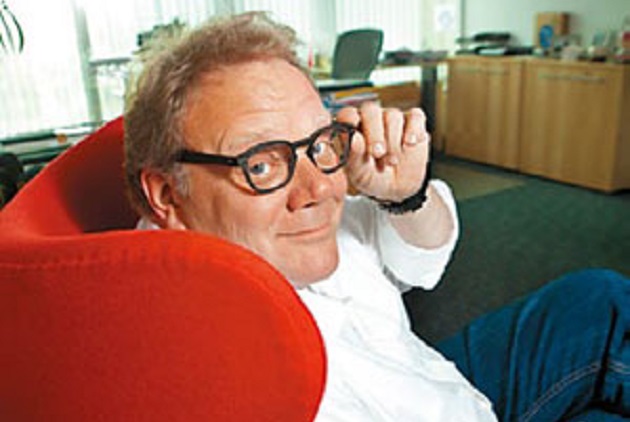 Source:CW
The director of Denmark's foremost school of design considers the sources of Scandinavian design prowess, the methodology behind the minimalism, and the importance of community.
'Everything Is a Design'
By Yi-Shan Chen
From CommonWealth Magazine (vol. 526 )


Founded in 1978, the Danish Design Centre is the most important institution in the world of Danish design. Each of its directors has been a professional designer in their own right with a high reputation earned in the business. A year and a half ago when the architect Nille Juul-Sørensen, designer of several Copenhagen Metro stations, took the reins of the Danish Design Centre, he guided the school in a completely new direction. The Centre now hosts an exhibition of the Index International Design Awards, provides residencies for a fashion guild and designers' association, and is leading the design industry in research on three major impetuses for innovation: technological application, new materials, and Big Data.

Recently, Juul-Sørensen sat down with CommonWealth Magazine for an exclusive interview. Following are highlights.
---
During the past decade, the most significant change in the Danish design industry is that those who design furniture came to design something intangible.
I think designing is very clever, and what you ultimately design is strategy. It's the whole culture. You can steal my design and mimic it. But you cannot steal the culture.
I think we have the DNA for shaping things to make beautiful items. It's because we're a bunch of farmers, basically.
The English word is "tactile." When you have a Danish chair, you know, your fingers just touch it, like when you touch someone's skin. You feel, "Wow it's nice." That's what we lost when all these plastic things came around. To the Danish, plastic is not nice. There is something wrong with it. It's not tactile. This is what makes wooden furniture especially popular. When you touch it, you feel, "Oh it is nice." You see it's nice to sit in, and it looks modern.
Danish design education is key to the transformation. The Danish design schools do not merely teach handicrafts but offer students the possibilities to create their own methodology. Danish design education gives students great freedom. In addition to the compulsory courses, the design students basically have the first half-year to find out what they really want to learn. They can find their own way of working.
I design everything from bridges to chicken farms to Metro stations to government buildings, to coffee cups. And I always use the same methodology, and I realize the Danish design school gives you the possibility to create your own methodology. It's all about the methodology.
It's basically an analytic way of working and solving problems. Because one day you're going to design something for a hospital. The next day you're going to design something for a car. The next day it's a strategy plan for a new company. And your interest should lie everywhere. Your interest is actually going through the process of solving problems.
This is why Danish designers are not usually the fastest guys. If you ask a Danish designer to design a mobile phone, he or she will not draw you ten sketches immediately. Instead, the Danish designer will probably look at you and say, "Are you sure you want a mobile phone?"
Danish designers have a totally different way of approaching the problem. They challenge you. They ask a lot of questions. The reason for that is that we are educated in a holistic society.
Humanity is in the heart of Danish culture because human beings are the center of our life. In the face of huge neighbors such as Germany and Sweden, Denmark has more power only when all Danish people are united. Thus as we look at one another, we realize we cannot lose any of us. We want to protect each other. It is a tradition – being united, we stand. We have no coal or energy, but people. We have to take care of everyone.
This is why we believe in the welfare state. If you are sick, I will pay taxes to help you until you get well, come back to work and begin to pay taxes. People in other societies think welfare is a luxury, but it is not. For us, it is a necessary investment. Now I pay 10,000 dollars for you, and I know as you get well and restart to pay taxes, you will pay 20,000 dollars.
Danish people consider this sort of holistic calculation absolutely essential, because we usually have a government with over 13 different parties. It is common to have minority rule in Denmark. We have to calculate clearly to maintain the stability and continuity of politics and government policy.
You could say that Danish society is the most design-oriented society in the world. Everything is a design. Everything is a system with designs for people.
Transcribed by Peiu-Hua Yu