Global Magnet of Talent and Capital
Asia Ascendant
精華簡文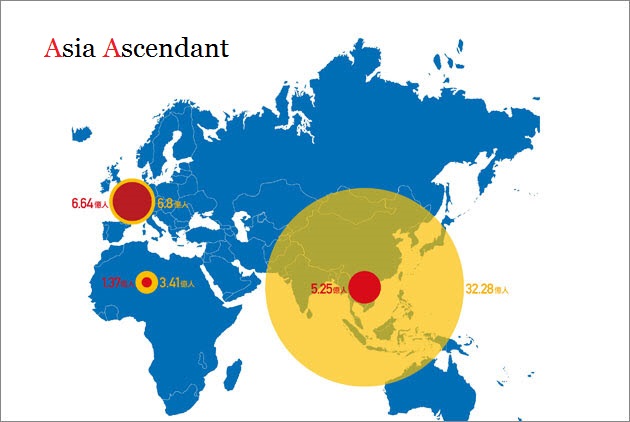 Source:CW
On the strength of its talent, opportunities, investment and new wealth, Asia is eclipsing the Eurozone and U.S., as a potential middle class of 3.2 billion reshapes the region as the world's biggest market.
Asia Ascendant
By Jin Chen
From CommonWealth Magazine (vol. 513 )


During the last millennium Asia gradually receded from its once dominant role in world history. Today, however, Asia's economic might has turned the tables to place the region at center stage again.

In 2010 the total GDP of Asia's developing countries surpassed that of Europe and America to account for 30 percent of global production, and The Economist projects that nearly one half of all production will come from Asia by 2050. (Table 1)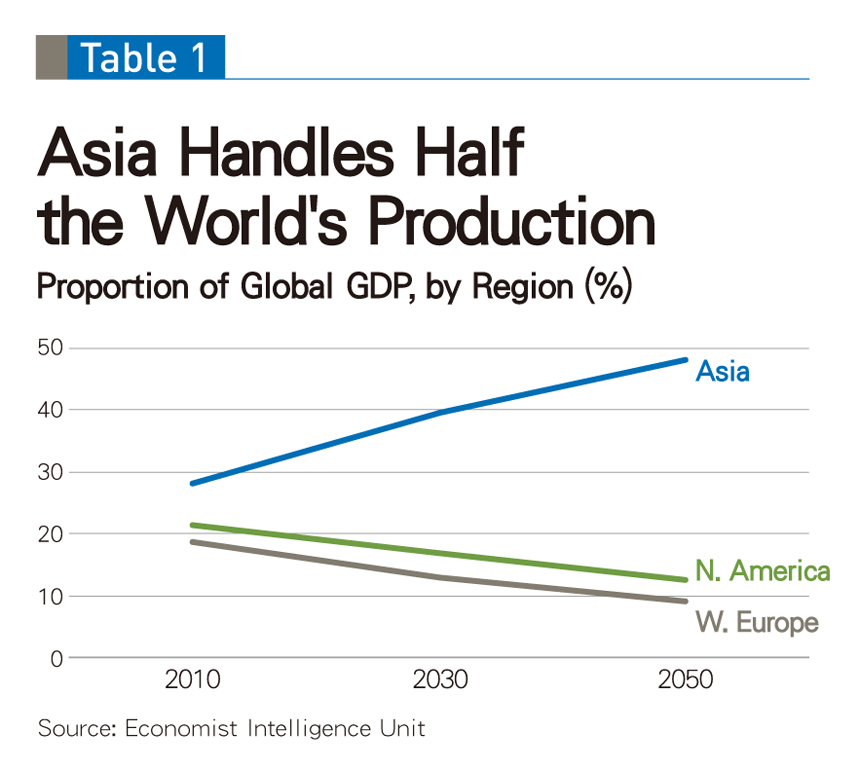 At a time of global economic doldrums, Asia has bucked the trend to carry considerable forward momentum. According to recent World Bank figures, East Asia will contribute nearly 40 percent of total growth in 2012.
Ascending economies create more jobs. According to the "Manpower Employment Outlook Survey," Asian nations form a concentrated block of high manpower demand, with Taiwan's enterprises most keen to engage new hires in the new quarter, followed by India. Meanwhile, all of the 13 nations with negative manpower needs are concentrated in Europe. (Table 2)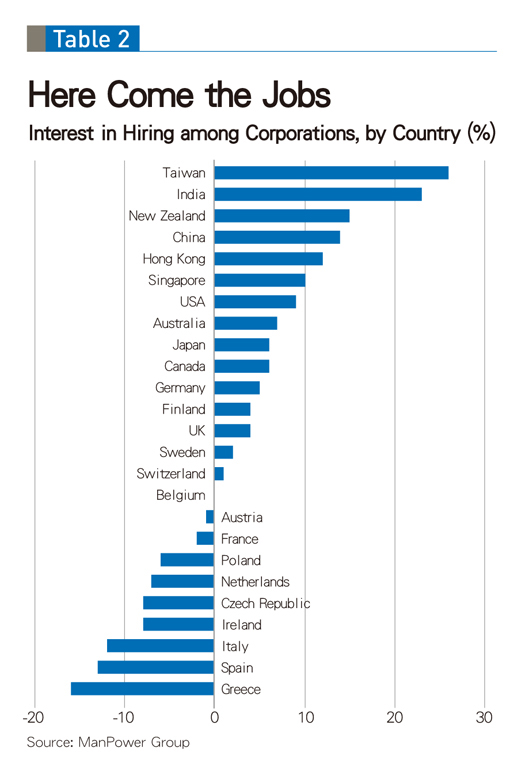 Asian higher education, a crucible of skilled job seekers, is also performing well. In just the last two years 30 Asian universities have joined the ranks of the world's 400 top universities, now standing at 57. Similarly, Asia's presence among the top institutions churning out MBAs has trebled in the shape of 12 business schools in the top 100 overall worldwide. And currently one-fifth of the world's foreign students choose to pursue their studies in Asia. (Table 3)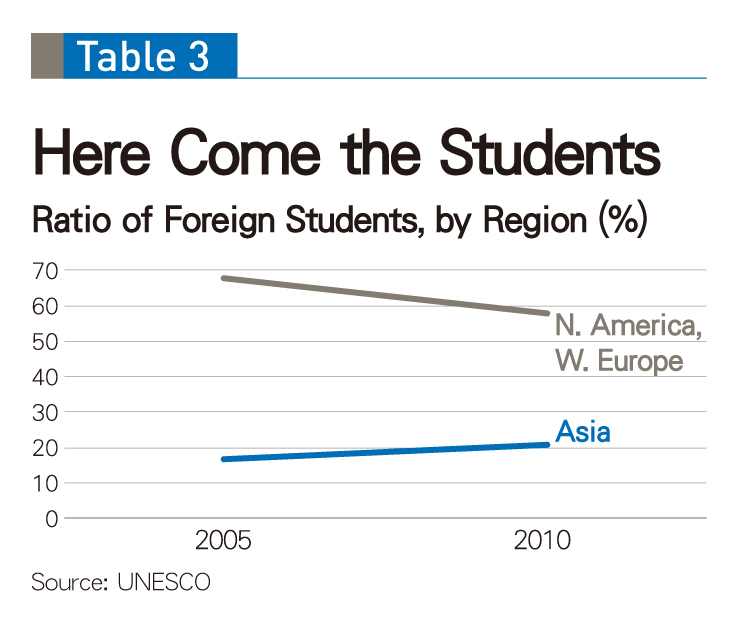 Talent and Capital Pour into Asia
Talent has arrived, and so has money and wealth.
The 2009 financial crisis knocked the Euro-American capital market off its throne, making way for Asia to outstrip Europe and the U.S. in attracting direct foreign investment and become the world's top market for capital investment. (Table 4)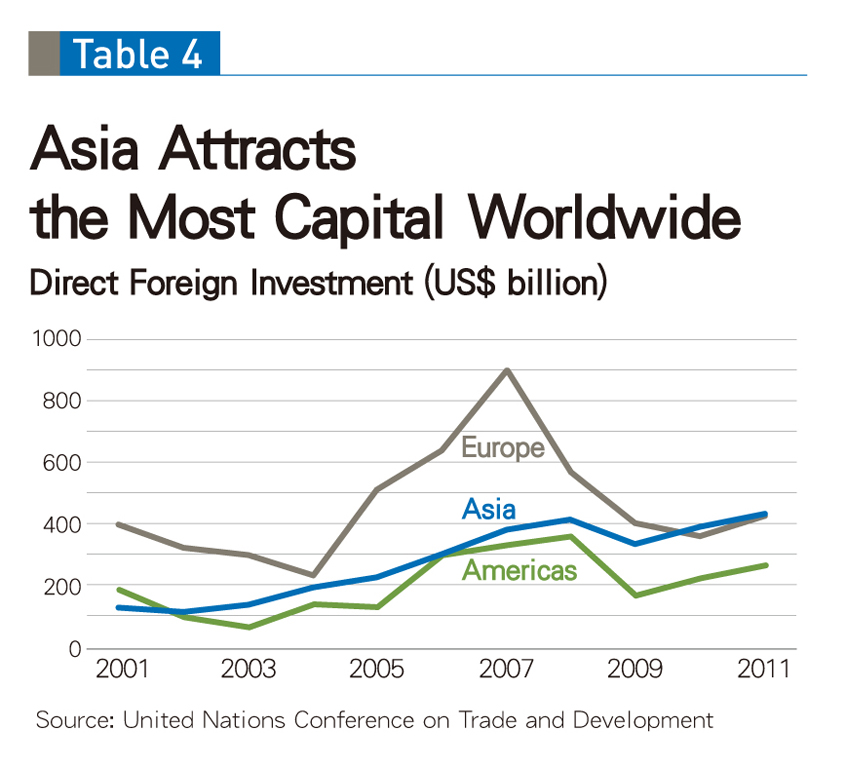 Asia's nascent stock markets have also outstripped other regions, as with great rapidity they have attracted private investment with nowhere else to go.
Production, investment, and trade in Asia now account for one-third of total global trading volume, surpassing North America and nipping at Europe's heels for the top place. (Table 5)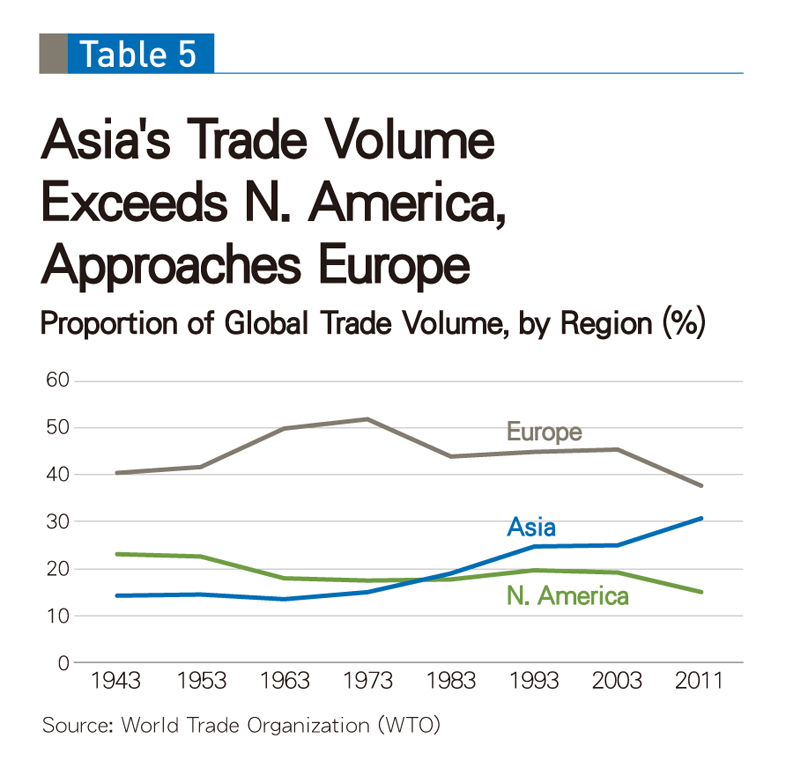 No longer reliant on external economies, Asia enjoys dramatically intensifying intraregional trade. Within two decades the trading volume among East Asia's 11 nations is projected to climb from 8.2 percent to 15.3 percent of total worldwide trading volume; conversely, intraregional trade within the Eurozone and NAFTA region will continue to wane.
According to the Brookings Institution, Asia will claim over one-half of the world's middle-class population within a decade, and Asia will command nearly 70 percent of the global consumer market by 2030 as an affluent population of 3.2 billion sets the course. (Table 6)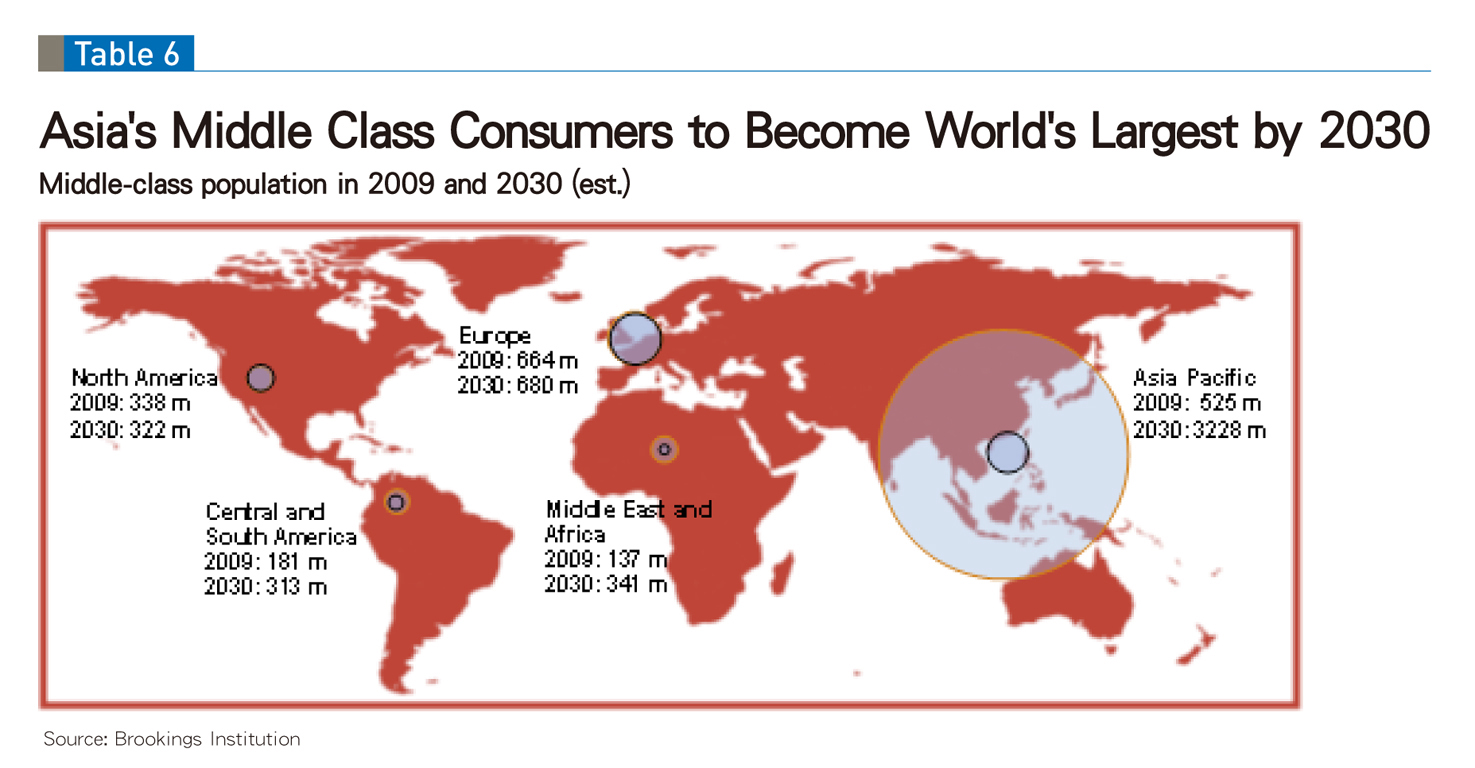 Asia is on the rise, with opportunities in the air. All aboard!
Translated from the Chinese by David Toman