London's Creative Crowd – AI Talent
The Secret Weapon behind Microsoft and Hollywood
精華簡文
Source:CW
Though little known, most British tech companies have developed key technologies and are now attracting the attention of international tech giants. Taiwan, a smaller market like Britain, could learn a lesson from their low-profile approach.
The Secret Weapon behind Microsoft and Hollywood
By Elaine Huang
From CommonWealth Magazine (vol. 599 )


"When it comes to the 152 unicorn companies around the globe, it would be truly worthwhile for Taiwan to look at those from non-mainstream countries instead of eyeing American or Chinese enterprises," remarks Digitimes President Colley Hwang, referring to unlisted startup companies valued at more than US$1 billion.

In Taiwan, the media spotlight is always on Internet giants with large market shares, such as Facebook, Google, Alibaba and Tencent, but many valuable startups that hail from smaller, non-mainstream markets such as Israel, South Korea and Singapore deserve to be studied, Hwang laments.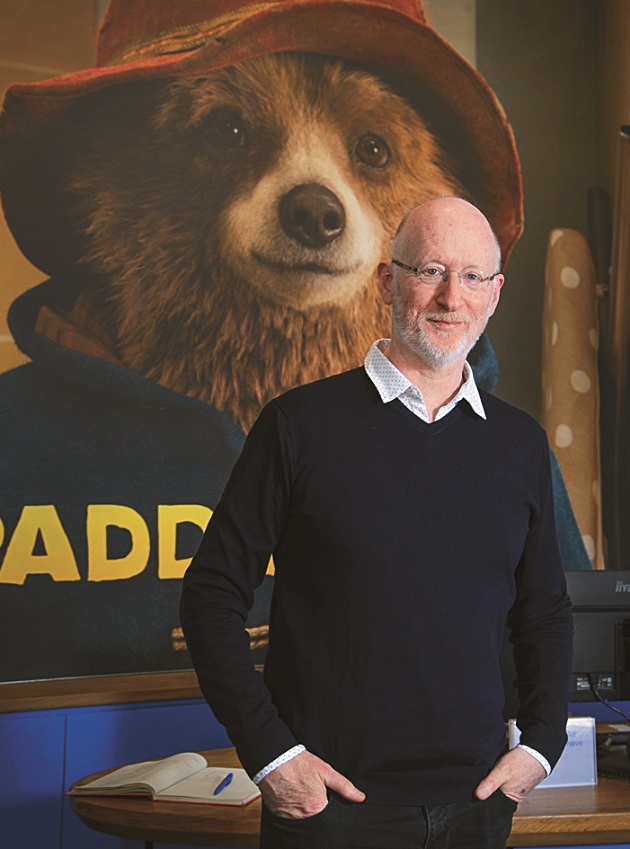 In the three decades since founding Framestore in London's Soho neghborhood CEO William Sargent has seen Soho emerge as a creative, visual effects talent cluster that has become indispensable for Hollywood filmmakers.
Like Taiwan, Britain is an island nation. With a population of 64 million people, Britain has nearly three times as many inhabitants as Taiwan, and it pragmatically adopts a low profile vis-à-vis large nations with hundreds of millions of people such as the United States and China. The British strategy is to rather act behind the scenes than on the stage.
Most tech companies in Britain are far from being sexy, but they develop cutting-edge technology and boast a rich, diverse pool of talent from continental Europe. As a result, global tech giants are taking note and planning to stake their future on these unassuming, hidden yet highly skilled pioneers. Two British startups, SwiftKey and Framestore, are the best cases in point.
Microsoft's Secret AI Weapon
SwiftKey: Saving a Zillion Hours of Typing
We are in Southwark, a borough in the heart of London. The area on the east bank of the River Thames is not popular with the hip and fashionable and is not a magnet for the London tech scene. The only landmark is historic Borough Market, the city's oldest food market.
We push open the door to a non-descript, old gray building along the street. There is no one at reception. Sitting on top of the counter is a lonely trophy that greets the visitor with the inscription: "Best Enterprise: SwiftKey."
A BBC reporter who visited the company four years ago was stunned "to discover that SwiftKey was housed in bland offices in a dull building in unfashionable Southwark."
In 2016, a CommonWealth Magazine reporter cannot help but feel the same.
Something has changed since 2012, however. This February, SwiftKey, a developer of artificial intelligence technologies for predictive typing on smartphones, was bought up by U.S. software giant Microsoft for US$250 million.
Microsoft CEO Satya Nadella hopes the acquisition will help Microsoft branch out into the field of artificial intelligence and throw down the gauntlet at industry leaders Google and Apple. "We are very happy we found the right home for the company to do more great stuff in the future," notes SwiftKey co-founder and CTO Ben Medlock in praising the marriage with Microsoft.
In contrast to publicity-hungry high-flying Silicon Valley entrepreneurs, the 37-year-old Medlock, casually dressed in jeans and a plain T-shirt, exudes the understatement and sophistication of a typical Londoner.
Photographs of the company's some 150 employees from all corners of the world cover an entire wall. The company resembles a miniature United Nations. Speaking with a reporter in a conference room named after Alan Turing, the father of computer science and artificial intelligence, Medlock notes that he has no exact figures about the nationalities of his staff but said that more than 30 languages are spoken among them.
So what made SwiftKey so attractive to Microsoft that it decided to acquire it?
In 2008, Jon Reynolds, a University of Cambridge graduate who worked as a civil servant, witnessed how a colleague had a hard time typing text using a BlackBerry keypad. Reynolds realized he had stumbled on a business opportunity and called fellow University of Cambridge graduate Medlock to explore ways to make inputting text less frustrating and time-consuming. The pair co-founded SwiftKey.
Medlock, who holds a doctorate in computer science, focused his studies on neural networks, artificial intelligence and software development. He and Reynolds spent nine months developing an intelligent predictive keyboard program that could anticipate what people are going to type, saving them countless key strokes and valuable time.
Today, more than 300 million smartphones around the globe run the SwiftKey Keyboard app.
Internationally renowned theoretical physicist Stephen Hawking, who is partially paralyzed due to motor neuron disease, also uses SwiftKey technology to write lectures and communicate with his students. The company claims that SwiftKey users have saved about 10 trillion keystrokes across 100 different languages, which translates into more than 100,000 years of reclaimed typing time.
The crucial first step for SwiftKey's conquest of the smartphone market came when its founders placed their bets on Google's Android operating system.
Medlock and Reynolds were not yet 30 when they founded their company. That same year they traveled to Taiwan to present SwiftKey to Taiwanese smartphone maker HTC. Having slept just two hours that day due to jet lag, the two budding entrepreneurs nervously changed into suits and tied their cheap neckties. Then they snapped a photograph in front of the Taipei 101 landmark to commemorate their trip.
Not long afterwards, they landed a deal with Samsung. When the Samsung Galaxy series became a hot seller in 2012, downloads of the SwiftKey Keyboard app skyrocketed. Subsequently, the app was launched for the Apple iOS.
In 2014 the duo decided to make their paid app available free of charge to boost market share, but the move was a double-edged sword because it negatively affected revenue.
That year, news broke that Google had acquired London-based artificial intelligence company DeepMind. All of a sudden, big U.S. tech companies discovered that SwiftKey, with its leading artificial intelligence technologies, would most likely be the next takeover candidate. Back then it was widely expected that Google's archrival Apple would make the move, but much to everyone's surprise Microsoft was the one to eventually snap up SwiftKey.
The Financial Times quoted a person close to the deal as saying, "There's a war for talent in artificial intelligence – and companies like Google and Microsoft recognize the best talent is in the UK."
Microsoft acquired SwiftKey for more than just its keyboard app. "This acquisition is a great example of Microsoft's commitment to bringing its software and services to all platforms," explained Harry Shum, Microsoft executive vice president of Technology and Research, in justifying the deal.
Aside from continuing to develop SwiftKey's existing apps, Microsoft would explore scenarios for the integration of the core technology across the breadth of its product and services portfolio, Shum declared.
How was a small company like SwiftKey able to develop AI technology that wowed industry titans?
"The UK is emerging as the leader of AI, because we invested heavily in universities for many years in this area," argues Medlock. The investment paid off when the existing legacy in computer science and engineering AI was connected with the successful application to industries in past years, Medlock points out.
Medlock acknowledges that Britain's startup scene has been strongly influenced by Turing's approach of marrying theory with practice. He points out that SwiftKey was developed during his own studies at Cambridge because he wanted to apply technology to solve users' typing problems.
The Microsoft SwiftKey deal has put Britain's hidden AI talent on the tech industry's radar screen, but as Microsoft's secret developer weapon, SwiftKey will find it much harder to maintain a low profile.
Visual Effects for Hollywood
Framestore: Resurrecting Audrey Hepburn
Soho is without a doubt Central London's most colorful and most buzzing neighborhood. During the day, Soho is a shopping paradise for shoppers of every taste and pocketbook. There are high-end department stores, vintage boutiques, independent designer fashion labels, one-of-a-kind specialty shops and retro record stores. Thanks to its many bars, restaurants, pubs, clubs, theaters and music venues, the area turns into a popular entertainment district with a somewhat seedy red light district reputation at night.
However, very few people know that many memorable visual special effects in Hollywood box office hits were actually conceived right here.
Framestore, another hot London-based tech company renowned for its 3D commercials, is headquartered in an office building in a street lined with pubs and bars.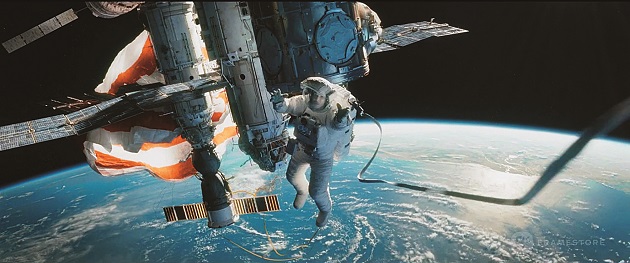 Framestore won the 2014 Oscar for Best Visual Effects for the science fiction film gravity.
Hitting a remote control, Simon French, head of the Integrated Advertising 3D Department, screens one of the company's most talked about ad campaigns. Using computer-generated face replacement, French's team resurrected British actress Audrey Hepburn for a Galaxy chocolate commercial.
As one watches Hepburn's digital alter ego flirt with an Italian beau in a white open-top convertible, it seems hard to tell her apart from a flesh-and-blood actor.
Bringing Hepburn back to life on the screen is only one of Framestore's many legendary exploits in the advertising and film industry. In 2014, the creative studio won an Oscar for Best Visual Effects for the science fiction movie Gravity. Framestore has also worked on the special effects of many other Hollywood blockbusters such as parts two to seven of the Harry Potter series, Avengers: Age of Ultron and RoboCop.
Visual effects pioneer Framestore ressurected Audrey Hepburn for a British chocolate commercial.
Framestore was co-founded in 1986 by CEO William Sargent and Mike McGee, the current chief creative officer. The pair started out as subtitlers for BBC TV and as music video producers for British pop stars David Bowie and Culture Club. Today, three decades later, Framestore has grown into Britain's largest visual effects company.
Although Hollywood is recognized worldwide as the leading movie industry hub, its producers farm out visual special effects, which account for half of the production budgets, to companies across the Atlantic Ocean in Britain.
"Warner Brothers spends 2 billion [US] dollars in the UK making movies a year. It's the single biggest location for Warner Brothers to make films," remarks Sargent, who turns 70 this year, with a smile.
As Sargent puts it, London provides creativity while Hollywood brings in the money. Together, they create world-class works.
Sargent is an Irishman. Born in Dublin but raised in Brazil, he returned to his home country for his higher school education in the 1960s. After graduating form Trinity College in Dublin, where he had studied business and law, Sargent could not find a job. At the time he had two choices: going to New York or going to London.
Sargent opted for London's Soho neighborhood. Thanks to this decision, he would witness Soho emerge as Hollywood's most important overseas virtual special effects base.
Soho was well-positioned for its new role, having been a hotbed breeding talent for the music, fashion and advertising industries for half a century, thus attracting creative people from continental Europe.
Sargent points out that Britain's famous advertising agencies and film production companies all started out within a radius of around 500 to 600 meters in Soho. The oldest veteran in this illustrious circle is Framestore, with a history spanning 30 years and more than 1,000 employees.
According to Ars Technica UK, more than 20 visual effects production houses call Soho their home and have revenues estimated at 600 million pounds. Thanks to the creative energy of the Soho visual effects cluster we can be sure to see more Hollywood movies that have Framestore's "Soho inside."
Aside from taking advantage of the creative talent cluster, another key to success is assessing economic abilities and continuing to invest in specialized technology to maintain a leading position in a competitive industry.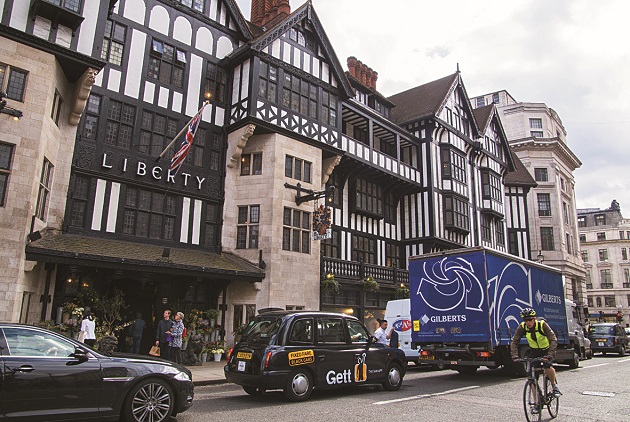 Also located in buzzling Soho is the tradition-steeped Liberty department store with it's beautiful Tudor- style façade. Originally a fabrics store, Liberty today also sells a wide selection of luxury goods including clothing, cosmetics, furniture and homeware.
Before the digital age when special effects were still very much a hands-on craft, Framestore was the first company to use computer technology in the post-production stage to create visual effects in movies. That's why it attracted the attention of Hollywood.
Back in the 1980s computer-generated effects were too expensive due to limited data storage capacity and processor speed. Sargent and his colleagues worked with the premise that Moore's law, which holds that computing power doubles every two years, would prove true. They calculated when storage and processor costs would reach a level that would allow them to offer their services to the film industry at an acceptable price and bravely invested in relevant computer generated special effects for film-making.
Embracing the virtual reality boom, Framestore last year collaborated on an advertising campaign for the Marriott Hotel chain that created a lot of buzz. Teleporters with immersive 4D virtual reality technology were set up in different cities across the United States. Inside the telephone-booth-like Teleporter, users put on an Oculus VR headset. The sights in combination with matching sounds and scents gives them the feeling of actually being in a far-flung place.
Digitalization and new technologies allow the film industry to keep pushing the boundaries of imagination.
But at the same time the success of a movie depends more and more on its special effects. "Film is dependent on our skills. Now over 50% of the major films are digital," Sargent points out. "So if we failed, that film failed."
Framestore was able to establish itself as the top visual effects house thanks to the creativity of its people and constant upgrading. And Soho with its large pool of creative talent from around the world has been instrumental in letting Hollywood's imagination run wild.
Translated from the Chinese by Susanne Ganz