Education Revolution vs. Industrial Transformation
Time to Reinvent College Education
精華簡文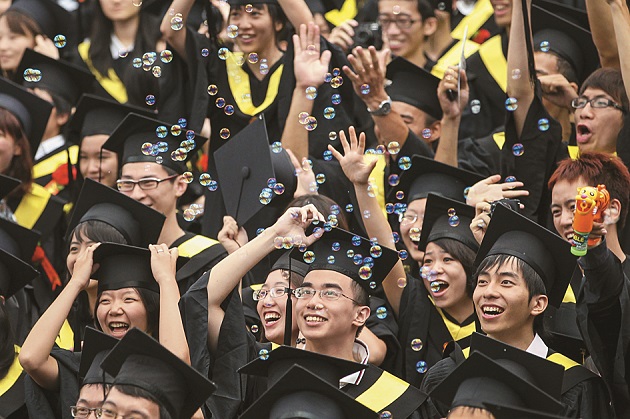 Source:CW
Taiwan desperately needs a new wave of digital talent to cope with the increasing use of digital tools throughout the country's economy. Universities have done a poor job in preparing this talent, but a revolution is underway to change that.
Time to Reinvent College Education
By Echo Chu
From CommonWealth Magazine (vol. 610 )


Conflicting trends have been at work in ringing the bells of revolution.

A "2016 State of Technology Report" released by online manpower company 104 Information Technology Co. found that Taiwan had a shortfall of 54,000 IT workers in the first half of the year, half of whom were software engineers. The shortage of software engineers was nearly twice as big as two years earlier. Because of that expanding gap, 70 percent of the openings now available do not require young workers to have more than three years' experience.

At the same time, however, youth unemployment remains high in Taiwan. The unemployment rate for people aged 15 to 29 was 8.7 percent in 2015, about 2.3 times the overall jobless rate.

CommonWealth Magazine has talked with top internet entrepreneurs in Taiwan, and their common refrain is that "the abilities of young Taiwanese are pretty good."

So why is it that companies cannot find the young talent they need and new job market entrants cannot find work?

Google Taiwan Managing Director Chien Lee-feng says the young generation is creative, has an international mindset and appreciates quality but lacks traditional business experience, creating an imbalance in the labor market between supply and demand.
"The key is that generations need to come together and industries need to be integrated," Chien says.
AppWorks founder Jamie Lin sees the education system as the problem.
"Over the past 10-plus years, the education system has forged talent typically needed by the traditional manufacturing sector. As industry has evolved, we need new internet talent, but the education system has not kept pace," Lin says.
Kidnapped by Departments!
The government has begun to pay attention to the talent gap generated by Taiwan's rigid higher education system.
"There are 1.28 million students in Taiwan's universities and vocational colleges. How is it possible that there's a lack of talent?" asks Deputy Education Minister Chen Liang-gee, a National Taiwan University electrical engineering professor who previously served as the school's executive vice president for Academics & Research. He believes the talent is there and that the culprit for the talent shortfall is an unwieldy system.
"We've been kidnapped by departments," Chen asserts.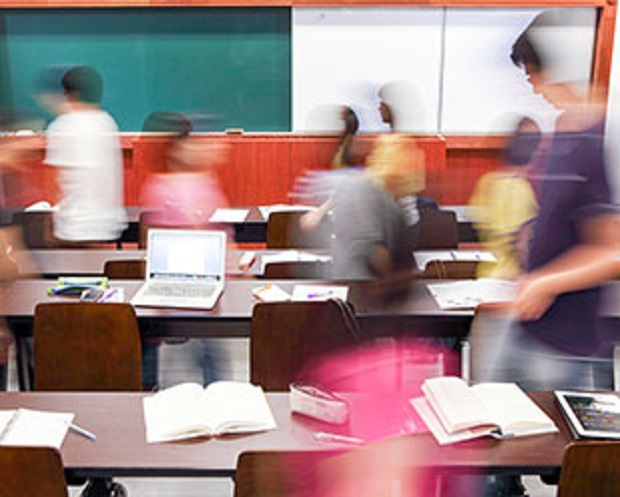 As the world changes at an increasingly rapid pace, Taiwan's static academic system is about to get an injection of flexibility to better prepare students for the new digital age.
In Taiwan, a college entrance exam is the main vehicle used to gain admission to a university. At the time high school seniors take the test, they not only have to declare the school they want to go to but the departments they want to study in. When the results come out, students' exam scores are compared with the scores required to get into the school departments they declared to determine where they end up.
Chen argues that the system is not conducive to helping students find the right fit for them. Regardless of what channel students use to gain admission to a university, he says,
they tend to choose a popular university and a popular department without having any understanding of what they're getting into. Then, when they start at a university, they find the experience does not live up to their expectations.
Yet university departments have not changed their enrollment quotas for decades, or changed their names or moved closer to the pulse of society, instead remaining fixed in their ways, offering programs that are highly static, Chen laments.
To Lin, demanding that 18 year olds decide their vocation for the next four years and even the rest of their lives is onerous. Nobody, not even experts, can predict what the hot industries will be four years down the road, yet students have little chance to change the choice of department they made.
"The higher education system is indeed very sick," Lin says.
Google's Chien agrees. "Our department system is too vertical. It has no way of evolving with the times."
Emerging industries are often forged and integrated from existing fields of knowledge, but Taiwan has been constrained by its specialization, Chien says, which is why he believes sectors that require integrated capabilities are particularly unfavorable to Taiwan.
One example of this is the burgeoning financial technology (FinTech) sector. People working in the field need to be more than just finance majors; they should also have some knowledge of information engineering and information management.
But as Kuo Tei-wei, NTU's current executive vice president for Academics & Research, observes:
"In today's education system, it's impossible to produce the talent industry needs. All of this specialized talent needs to get exposure to other disciplines."
The solution? Kuo wants to tear down the barriers erected between academic departments.
Professors Not Digitally Wired
Kung Ling-chieh, who teaches in NTU's Department of Information Management, sees professors as being partly to blame.
"Students want to learn the hottest technologies. They react even more quickly than teachers," he says. "Many teachers' brains are not digitally wired, including mine."
To have existing professors teach new courses on subject outside of their fields would only cause the quality of university education to fall further behind because while teachers may have the passion they would not have the necessary knowledge.
"Schools need a certain degree of freedom to hire more specialized instructors," he contends.
When Chen Liang-gee visited eight top Australian universities, he found that the University of Melbourne's Faculty of Science had completely overhauled the way it is set up to accommodate this new age. For freshmen, there is only a vague concept of "department," and when they graduate, their diploma shows more than 30 different majors, from which they were able to select courses in different fields.
"We are concerned that if we don't do this, it will be too late," says Lan Man-chi, a section chief in the Ministry of Education's Department of Information and Technology Education.
Lan says the concept was hard to promote four or five years ago, but in the past one or two years, things have started to move forward because Taiwan fears lagging behind as overseas institutions embrace the trend.
Overhauling the entire system means finding leverage points, and NTU may already be leading the way. This year, for example, NTU's Department of Information Management set up a course on "Business Management Programming." It was limited to 100 students, but 640 students initially registered, of whom 80 percent were from the College of Management and 20 percent were from the College of Liberal Arts.
The course has two distinguishing traits. First, it is taught by two professors with different areas of expertise – one who has a business background, the other whose strength is financial knowledge.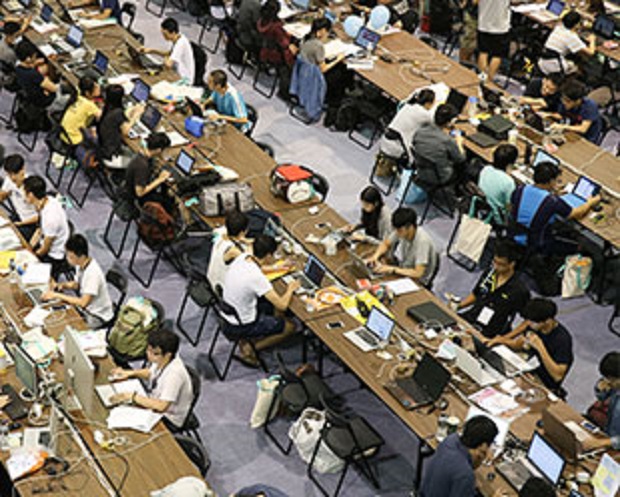 The goal of having "programming" become a key part of higher education is not to create more professional programmers but to make digital logic a basic tool that can be used by everybody.
Second, this course does not teach big data analysis software or how to write apps. It simply informs students what it is that engineers do and how programs are operated.
"We hope to help business managers understand what engineers are thinking," says NTU's Kung, one of the two teachers leading the course.
Students who take the course will not turn into great engineers, but they will have an idea how technology will continually change during their professional careers over the next 40 years.
"The key is the integration within schools so that students can follow the curriculum and after three or four years develop the skills needed for talent in the emerging economy," Google's Chien says.
'Program Logic' a Basic Skill
One of the specific goals being promoted by Chen and the MOE is for public universities in Taiwan to put in place programs beginning next year that allow at least half of all of their graduates to have programming skills. Chen believes that programming education should be a basic requirement for all university graduates, but existing general knowledge courses focus primarily on the liberal arts and holistic education.
NTU's Kuo agrees, saying "students who study liberal arts, the law or business should also study programming." Describing IT skills as fundamental skills for the contemporary age, Kuo said the approach is not designed to convert liberal arts, law or business students into engineers or hackers, but rather has two main purposes.
First, by acquiring the ability to use basic and simple programs, students could create simple digital tools applicable to their respective fields. The Department of Chinese Linguistics and Literature at Yuan Ze University, for example, offers courses on apps. There is also a course on digital editing that includes doing a special project. Though this differs considerably from typical Chinese courses, students nonetheless pack into the computer classrooms where the courses are taught.
Second is learning to embrace "data thinking." AppWorks' Lin sees "data thinking" as an essential skill for today's digital talent.
"In the digital economy era, all new concepts and creations will be developed through data. Data will offer a clearer picture of what's going on, help understand consumer behavior and identify areas for improvement," Lin says.
He also advocates promoting programming courses. "Even if you are not an engineer who actually writes programs but work as a product manager or a salesman and have a programming foundation, you will understand how to interact with the engineering department," Lin says.
Software Talent Needs International Opportunities
In terms of nurturing elite talent, the MOE's Chen is extremely confident in the capabilities of Taiwan's higher education system in developing software talent.
"Professors here stay on top of the latest technology," Chen says, citing the gradual seeping of artificial intelligence into many different sectors after having been quietly studied at universities for the past 10 years. It has gained increasing importance in banking, blooming in the form of FinTech.
"Looking at our top four universities, their professors are not in any way inferior when compared with the rest of Asia," says Tim Pan, director of Microsoft Research Asia University Relations. Unfortunately for Taiwan's elite software talent, Pan says, software companies involved in industry-academic cooperation are not strong enough.
Today, startups at the forefront of the digital economy are taking the initiative to improve talent development. Appier Inc., which provides online marketing technology solutions across screens using artificial intelligence, contributed scholarship funds to NTU for students to travel abroad for international artificial intelligence seminars.
"What I think is too bad is that Taiwan's best students don't have a lot of opportunities to stand on the global stage and exchange ideas with similarly outstanding people," says Appier's chief operating officer Winnie Lee.
At the same time, NTU has been willing to "lend" Lin Hsuan-tien, an associate professor in the school's Department of Computer Science & Information Engineering, to Appier to serve as the company's chief scientist. It was the first time an academic institution and startup had ever cooperated in Taiwan this way.
A major change in higher education is urgently needed to nurture the new talent required by the digital economy, but it's not something that can happen at once. Though advances may be slow, a revolutionary fire has been kindled, and now what are needed are effective policies to help those flames of change spread through society.
Translated from the Chinese by Luke Sabatier