Top 2000 Survey: Manufacturing
Bust Cycle the New Normal in Post-Apple Era
精華簡文
Source:CW
While conventional industries struggle to transform themselves, emerging industries face great uncertainty. Despite a short-lived recovery, the manufacturing industry registered a 3.4 percent decline in revenue growth in 2015. However, a select few have been able to disperse the clouds in favor of sunny skies.
Bust Cycle the New Normal in Post-Apple Era
By Echo Chu
From CommonWealth Magazine (vol. 597 )


Being stuck in traffic is annoying, but it is even worse if the traffic is backed up inside a tunnel, not only because the driver is forced to slow down, but also because the monotonous tunnel view makes the drive seem even longer.

Throughout 2015, Taiwan's manufacturing industry remained trapped in slow-moving traffic inside a tunnel. Unable to break out of this awful congestion, even large corporations were not sure when they would see light at the end of the tunnel. In contrast, niche industry enterprises made good headway as they stuck to less travelled small mountain trails.

Statistics by the Ministry of Economic Affairs show that the consolidated revenue of Taiwan's manufacturing enterprises - exchange-listed or traded over-the-counter - shrank 1.7 percent year-on-year in 2015 to NT$23.0908 trillion. It was the first time since the financial crisis in 2008 that manufacturing industry revenue registered negative growth.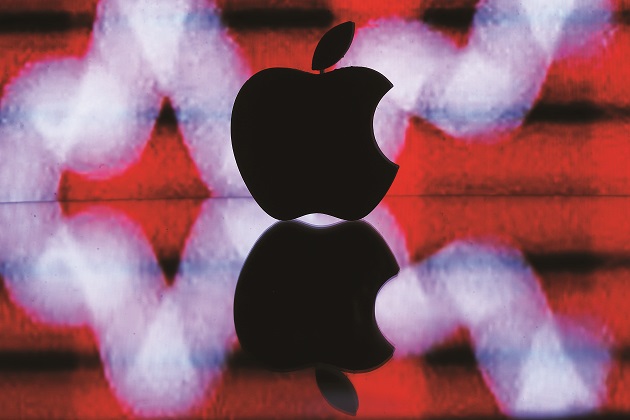 Calls for Apple Inc. CEO Tim Cook's replacement are growing louder due to flagging sales. As the tech powerhouse is losing steam, Taiwanese electronics manufacturers might have to find a new savior.
The results of the 2016 CommonWealth Magazine Top 2000 Survey paints the same picture for the manufacturing industry with negative year-on-year revenue growth of 3.4 percent compared to a positive rate of growth of 4.4 percent a year earlier. More than 56 percent of the 1,350 companies surveyed reported a decline both in revenues and in average return on equity (ROE).
"International raw material prices collapsed, the Japanese yen and the Euro depreciated, electronics products lacked innovative potential, and the red supply chain launched its assault; these are the four main factors behind the decline of the manufacturing industry," remarks Sun Ming-te, director of the Macroeconomic Forecasting Center at the Taiwan Institute of Economic Research (TIER).
TIER said earlier this month that economic fundamentals remain weak. In ten out of the past 12 months, TIER's five-color system for describing manufacturing activity flashed a blue light, which reflects a contraction. Signs of recovery were only visible in the first quarter, with a yellow-blue light signaling sluggish growth.
Recovery Turns Bust
Although international oil prices remained low, Taiwan's conventional industries failed to reap any benefit from cheap oil. MOEA statistics show that the output of the chemical material and base metal industries declined by more than 20 percent year-on-year.
The electronics industry faced even tougher challenges. The LCD display and DRAM industries, which had bottomed out last year after a prolonged dry spell, were hard hit this year, dashing hopes for a sustained recovery. Inotera Memories Inc. and Nanya Technology Corporation, which ranked among the most profitable enterprises in the 2014 survey, registered profit margin declines of 53.6 percent and 32.1 percent, respectively.
Market research firm IHS Technology predicts that the global oversupply in LCD panels, caused by the Chinese government's subsidization of mass production by Chinese display manufacturers, might persist until 2017.
The DRAM and LCD industries have been living with repeated boom and bust cycles, coping with shrinking revenue and plummeting display prices. Innolux Corporation, which made it into the top 10 in overall manufacturing ranking in last year's survey, slipped to the humiliating rank of 774 in the profitability ranking this year.
AU Optronics Corporation Chairman and CEO Paul Peng has already mapped out a new course for his company: "Pushing for value and not for output," indicating that AU Optronics might partially pull out of the market for less profitable standard products in favor of high-value added products to boost profitability.
Apple suppliers still feature prominently in the overall sector ranking, with Apple-linked OEM manufacturers in the three top positions. However, visibility in the consumer electronics segment remains low and shrouded in uncertainty due to weak demand.
With annual revenue of NT$4.5 trillion, Hon Hai Precision Industry Co. Ltd. remains the undisputed champion of the manufacturing industry this year. Last year's No. 3 Pegatron Corp., an assembler of iPhones and iPads, has closed in on Hon Hai to grab the number two spot in the overall ranking. With growth of 19 percent, Pegatron's annual revenue hit NT$1.2 trillion, while Quanta Computer Inc.'s revenue regained the 1 trillion mark, giving it third place.
Bleak Prospects in Post-Apple Era
In the current economic climate, even industry standard bearers with top rankings are painfully aware that the higher they climb, the deeper they might fall. Pegatron President and CEO Jason Cheng frankly told investors earlier this year that the period of double-digit revenue growth might come to an end. He said the company expects revenue to grow by a low, single-digit percentage this year and stated that it will require considerable effort to maintain profit levels.
Manufacturers of key parts and components, who fared exceptionally well in 2015, also became more conservative in their outlook by the end of the year. Adam Lin, CEO of smartphone lens maker Largan Precision Co. Ltd., told a recent investor conference that Q1 revenue shrank 21.7 percent year-on-year because "big customers revised down their orders very drastically."
Virtually the entire Apple supply chain is headed for the same bleak destiny. Computer and smartphone metal casing manufacturer Catcher Technology Co. Ltd. and flexible PCB maker Flexium Interconnect Inc. both reported impressive results last year. But at their investor conferences this year, they began to stress the need for risk diversion and new product development, revealing a pitfall that affects all Apple suppliers: they can no longer look to Apple as their savior.
The figures speak for themselves: In its Q1 financial report, Apple said that revenue had slipped 13 percent year-on-year, their first decline since 2003. At the same time, iPhone and iPad shipments contracted 30 percent, so it should not come as a surprise that Taiwanese Apple suppliers are facing sluggish business prospects.
"The growth potential of major conventional industries is limited, whereas the new industries still face many uncertain factors," remarks Yuanta-Polaris Research Institute analyst Yen Chen-hui. At this point, the electronics industry has yet to find a way out of this dilemma, Yen says, and while the Internet of Things is currently a hot topic, the industry is still in its infancy, therefore only manufacturers of industrial computers and servers as well as those producing basic infrastructure materials for web-based communication such as high-speed 4G and fiber-optic devices benefit from this trend.
Ennoconn Corporation, for instance, a leading industrial computer maker belonging to the Hon Hai/Foxconn Technology Group, registered a 118.8 percent revenue increase last year, grabbing rank 11 in terms of fastest revenue growth. Mobile broadband equipment maker Sercomm Corporation boosted its annual revenue by 51% to NT$35.01 billion, soaring to rank 99 from rank 152 in last year's survey.
2016 Outlook: Niche Companies Come to the Fore
The companies that are still able to grow in this adverse "headwind" environment are those who have built real strength over time. "Only companies that keep honing and upgrading their technologies and also have customers buying them are able to survive," Sun says.
This is most obvious in the automotive electronics industry. As countries in Europe and North America keep tightening car safety regulations, major automakers are increasing investment in the R&D of advanced driver assistance systems (ADAS) and new energy vehicles. For Taiwan's conventional auto parts and components makers, this presents an opportunity to escape the economic headwinds.
Precision auto transmission component maker Hota Industrial Manufacturing Co. Ltd. , which sells gears to California-based e-car maker Tesla Motors Inc., jumped from 588 to 481 in the overall sector ranking. Tung Thih Electronic Co. Ltd., which grabbed spot 384, produces parking assistance systems. Since rear view camera systems have become a standard vehicle feature, the company has registered 30 percent revenue growth.
Niche enterprises that target small market segments for special technologies did well in 2015 because their business is less susceptible to economic ups and downs.
The two textile industry bellwethers Eclat Textile Co. Ltd. and Makalot Industrial Co. Ltd. both made it into the top 150 of the manufacturing industry. Curtain and blinds manufacturer Nien Made Enterprise Co. Ltd., which relisted on the stock exchange late last year, moved up to rank 198 with annual revenue of NT$16.82 billion.
In a report, Citibank praised Nien Made as a company that "established a highly integrated business model and erected a threshold that competitors will find hard to surpass." While these companies may seem to have come out of nowhere, the top management of these companies has been active in their respective fields for decades.
The outlook for 2016 remains bleak since the negative factors that undermined business during the past year will most likely not just go away. The downward trajectory of Apple sales is expected to become even steeper. Without new industries to fill the void, Taiwanese companies will find it hard to see the light at the end of the tunnel.
Now that sluggish business has become the new normal, the key question for manufacturers this year is how to play the cards that they are dealt to emerge as a winner.
Translated from the Chinese by Susanne Ganz
---
Taiwan's Top 50 Manufacturers-- Net Profit After Tax
Taiwan's Top 50 Manufacturers--Profit Margin