Give Them Fish, or Teach Them to Fish?
Better to Teach Them to Stay Hungry
精華簡文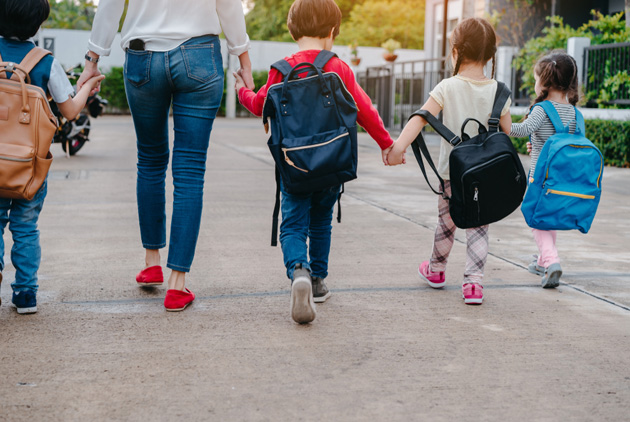 Source:Shutterstock
It's an age-old adage: give a man fish, or teach a man to fish? Now apply this to modern-day education. In a rapidly changing world, today's moneymaking skills may be obsolete tomorrow. Suffer our little children to stay hungry, rather than allowing their passion for learning to peter out.
Better to Teach Them to Stay Hungry
By Jamie Lin
From CommonWealth Magazine (vol. 658 )

I'm in my forties, and the education of our next generation is all that my friends talk about.
The point of contention: what should we educate them about? Working professionals that we are, we are well aware that markets, products, channels—they change every quarter, every year. Our tools and methods are always one step behind, trying to catch up. Whatever we teach our children now, even if it is the latest Python Programing Language, it will most likely become obsolete in the ten to fifteen years it takes for our kids to grow up, and then we will have wasted their time.
I think of that old adage: give a man fish, or teach him to fish? The answer used to be obvious.
But now there is no skill we can teach that will secure our children's future. The adage no longer works. There are no fish left in the water. The proverbial man must learn not only to fish, he must find his own way after all the fish are gone.
The good news is that all the resources for learning can be accessed online. If you have a will to learn, you don't need schools or teachers. Anyone can be a self-taught expert. The times are always changing, but all the information is on the internet, and you are just one click away from discovering the Zeitgeist.
In other words: our children's education is undergoing a historical paradigm shift.
No longer are we teaching them a set of skills that will secure their future. We are teaching them that the future is never secure, and they must always learn new skills. What's most essential is for them to stay hungry, and to keep learning all their lives.
We find our education system lacking. It lacks the hunger for change and self-improvement. Primary and middle school teachers steeped in the traditional mindset of rote memorization do nothing but force our children to rinse and repeat their lessons. It is a waste of educational resources, and it snuffs out our children's passion to learn anything new.

I think the best example is calligraphy. I don't know any professional who doesn't type her letters—or better yet, hire a secretary to type. But our teachers spend their days teaching the next generation to write by hand. How to hold the pencil, how to trace each letter just right. And so the little children waste their youth in this archaic practice, never thinking about what each letter means. This is counter to the progressive momentum of our age.
This is why bolder parents are steering their offspring clear of this dead-end street, and sending them off to modern academies that are prepared for the changing times. In 2014, the "Three Types of Experimental Education Act" passed in the Legislative Yuan. In 2017, there were 12,000 students who participated in experimental education—2.3 times more than in 2015. The number of schools offering experimental education grew from 8 to 53, and the number of enrolled students grew by 17 times.
(Read: What is Experimental about Experimental Education?)
After much consideration, I also enrolled my eldest son in such a school this semester. Many of my friends ask me: is it worth the risk? How do I know if the experiment will pay off? I tell them: I do not know, but I am sure of one thing. Traditional education will always be one step behind. Like the legend of the Chinese philosopher Mencius's mother, who moved houses three times so Mencius could get a proper education, I will keep an eye out and make changes if necessary.
I cannot make it simpler than this: it's time we stepped up. The era when we could entrust the education of our children to the system is over. We are now personally responsible for our children's future prospects.
Translated from the Chinese Article by Jack C.
Edited by Shawn Chou
---
About the Author
Jamie Lin, founding partner of startup accelerator AppWorks, and Chairman of Taiwan Internet and E-commerce Association (TiEA).