CommonWealth Finance Weekly
Gasoline Prices Run-up in Taiwan
精華簡文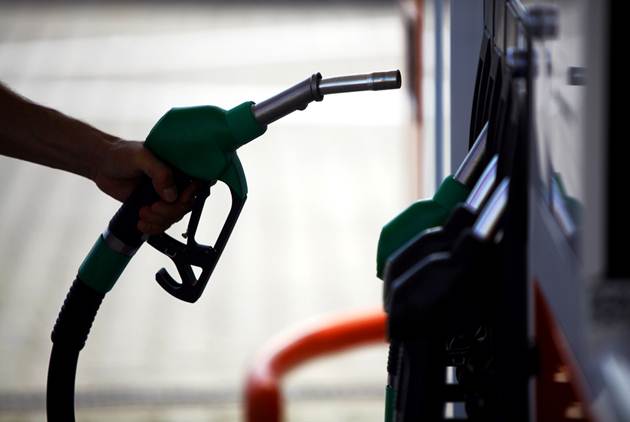 Source:Shutterstock
Starting April 8th, gasoline in Taiwan will cost an extra 0.2 NTD per liter. Geopolitics and domestic economic activity in oil-producing countries continue to cut supply and hike up oil prices.
Gasoline Prices Run-up in Taiwan
By Brian Chen
web only


Did You Guzzle Gas for the Holidays?

If you didn't fill your tanks before the long weekend which ended on April 7th, you're out of luck. A week before, China Petroleum Corporation (CPC) announced that the price of gasoline would increase 0.2 New Taiwan dollars per liter on April 8th. This was the fourth time in as many weeks that CPC hiked up prices. Every driver in Taiwan is asking: what gives?

In truth, the global oil market has been heating up since the last quarter of 2018. Brent crude, the leading global price benchmark for Atlantic basin crude oils, was at a 16-month low of 50.5 U.S. dollars per barrel just before Christmas. Since then it's gradually gotten more expensive. On April 5th it crossed the psychologically-important 70-dollar threshold. That's an increase of 30.7% over the first hundred days of this year.

Global oil prices are being revitalized mainly because OPEC's strategy of cutting production is taking effect. Optimistic signs from U.S.-China trade talks also offset the negative impact from the fourth quarter of 2018, when demand for crude oil dropped sharply and unbalanced the market.
The upward trend is slated to continue. Not only are OPEC members unlikely to break rank and ramp up production, investment banking analysts point to two additional reasons why supply will remain tight and prices are not coming down. One is the ongoing political crisis in Venezuela, where Nicolás Maduro is maintaining an iron grip on his disputed presidency despite widespread civil unrest. The other is the Second Libyan Civil War, which flared up after strongman Muammar Gaddafi was ousted and has now raged into its fifth year, with no end in sight.
United States President Donald Trump has been vocal in his criticism of rising oil prices. He demands that OPEC increases production. However, oil-producing countries are bucking Trump out of fear of a second recession, which may come about if over-supply causes oil prices to plummet again.
What's more, de facto OPEC leader Saudi Arabia relies on lucrative oil money to balance its books and fund its massive long-term blueprint to diversify its economy. It is unlikely to undermine its own efforts by dancing to Trump's tune.
Foreign media report that Saudi Energy Minister Khalid al Falih has stated the plan to cut production will continue until June, and may even extend to the end of the year.
As the trade war between China and the U.S. shuffles toward a ceasefire, demand for oil is stabilizing, but the market remains under-supplied due to oil-producing countries' economic policies, political strife, and civil war. Therefore, oil prices are likely to keep growing in the foreseeable future.
Translated by Jack C.
Edited by Sharon Tseng