Naturally Plus Feedback Mechanism Forges a Healthier Society
Betterment for All Through Individual Opportunity
精華簡文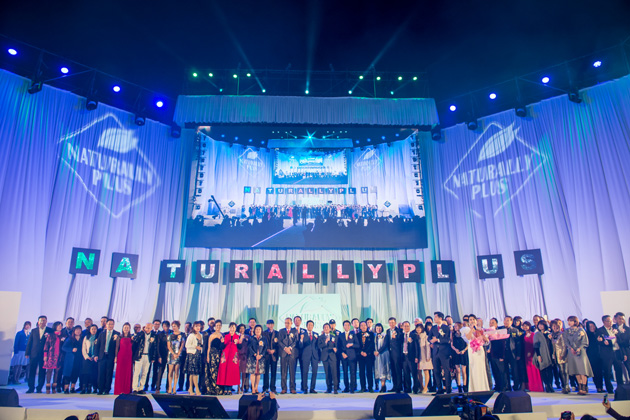 Source:Naturally Plus
The prominent Japanese Enterprise Naturally Plus elected to establish its first overseas base in Taiwan in 2004. That decision was largely made out of appreciation for the proactive, hard-working nature of the Taiwanese people, starting with their energy and capacity for getting things done, and extending to advantages like their knack for planning and problem-solving, along with Taiwan's frequent commercial interactions with other countries. And Taiwan did not disappoint, as Naturally Plus has gone on to record year after year of revenue growth in Taiwan. The Taiwan branch also established a new precedent, holding a leadership conference at the Sydney Opera House for over 1,700 partners, making numerous miracles happen and paving the way with its extraordinary energy for Naturally Plus to expand business around the world.
Betterment for All Through Individual Opportunity
By Integrated Communication Department
Sponsored Content

Contrary to most typical multi level marketing schemes, Naturally Plus is a membership-based direct marketing company that is leading the world towards healthy lives, delivering products to improve your health. In this case, "direct" means direct to consumers, eliminating retail transactions between members. Instead, it promotes direct consumption by connecting people together by sharing health information. Company chairman and president Mitsuyasu Matsunobu notes that this business matches the friendly, generous character of the Taiwanese people quite well. More importantly, Taiwan's business partners have faithfully put the company's philosophy into practice. In Matsunobu's view, this is a key reason why Japanese companies seeking to expand their operations often make Taiwan their first stop.

Numbers Speak for Themselves: No.1 for 7 Consecutive Years
Naturally Plus has never wavered from its founding vision, that proper health information can benefit all of humanity's physical and mental health, fiscal health, and societal health, and ultimately even promote world peace. No matter what kind of changes occur in the world around us, Naturally Plus has always believed that only a healthy world can bring about a harmonious society.
Good physical and mental health must be maintained on a daily basis. In addition to diet and exercise, many people manage their health with the right supplements, like Super Lutein, Izumio, and Purificar from Naturally Plus. Formulated for the human body's daily nutritional needs, these products have proven popular on the market, earning the nickname "the Naturally Plus Three Treasures" among consumers.
Super Lutein is the cornerstone product upon which Naturally Plus established its business, delivering the beneficial properties of phytochemicals in 1999, far ahead of similar products. Market surveys indicate that Super Lutein was Japan's number-one best-seller seven years in a row. Always keeping the health of people worldwide in mind, Naturally Plus has worked to continuously improve and refine its product lineup, introducing Super Lutein Mirto+ (including a vegetarian version), newly fortified with water soluble Mirtogenol®. Working in synergy with fat soluble lutein, it skyrocketed to the top of its product category.
Autonomously developed by Naturally Plus, IZUMIO is a type of hydrogen-rich water. Nobel Prize nominee Dr. Garth Nicolson has conducted in-depth research and published multiple papers on his related findings, and modern medical science has demonstrated that hydrogen is an essential element for maintaining human activity. Manufactured in Taiwan and Japan using a patented production process, IZUMIO delivers high hydrogen solubility for effective absorption of hydrogen atoms. And consumers have made it the top-selling product in Japan for seven years straight, with 230 million packets shipped - more than enough to circle the Earth end to end - with sales on a continual upward trajectory.
The PURIFICAR series, developed in cooperation with Professor Weng Yu-ching of the Chung Shan Medical University Department of Nutrition, contains five varieties of dietary fiber and seven types of probiotics. Unlike other dietary supplements on the market, PURIFICAR's exclusive patented granular structure goes down easily to maximize the healthful properties of dietary fiber and cleanse the body from the inside out.
Become An 'Entrepresumer ', Help Yourself and Others
Naturally Plus's binary bonus system, with such unique features as no inventory requirements, no resetting of bonuses (mandatory consumption), global consolidated sales bonuses, and lifetime inheritable bonuses, have all set the company apart from the rest of the direct marketing industry. Other aspects, from product manufacturing and operational model to the bonus structure, have gone against the industry grain from the start, not only establishing a high bonus structure, but making inventory highly affordable so members can go into business with just a minimal investment.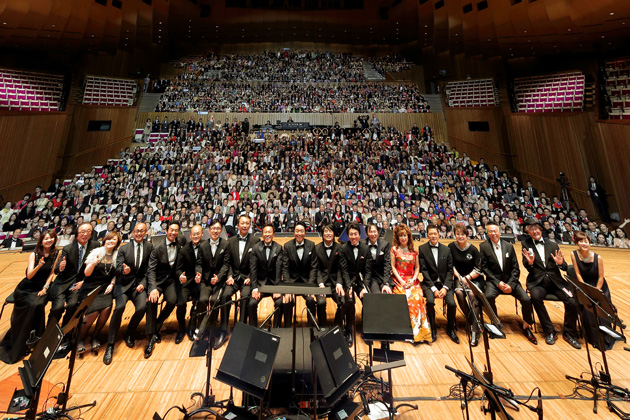 The Taiwan branch also established a new precedent, holding a leadership conference at the Sydney Opera House for over 1,700 partners (Source: Naturally Plus)
Matsunobu relates that, adhering to the principles of sharing entrepreneurship, resources, and all good things, the company invests profits back to its members in true fulfillment of its corporate philosophy of achieving a healthy body and mind, a healthy economy, and a healthy society. Naturally Plus seeks to help anyone with the desire to start a business to do so at minimal cost, facilitated by their unique business model and corporate culture, without regard to gender, age, race, or professional background. Even retirees can easily launch a second career just by sharing the products and exchanging experiences. Currently, nearly 150,000 members over the age of 60 continue to receive bonuses. In addition to additional income and camaraderie, senior members can gain the tremendous benefits of health, vitality, and accomplishment, while younger members can realize their dream of making a comfortable living and providing for their family, or having the freedom to live adventurously in their youth.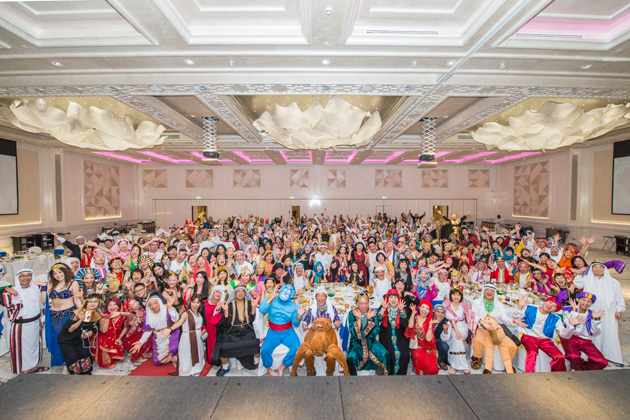 Accompanying the steady annual growth in membership, Naturally Plus became a member of the Univa Capital Group in 2008, boosting the momentum of their entry into new international markets, leading to registering operations in the United States in 2014 and establishing a European distribution center in the Netherlands in 2015. At present, their products are shared among people in 108 countries and regions around the world, and 99 percent of Naturally Plus products are manufactured in Japan. With 31 sales bases worldwide, they expect to be publicly traded on the Taiwan Stock Exchange by 2020 in preparation for their entry into the Chinese market.
Expanding across the globe from their first overseas base, the successful Taiwan experience is rooted in friendly interaction. Matsunobu firmly believes that spreading this positive energy further can give everyone the chance to take charge of their health, wealth, happiness, and honor, and ultimately build outward from each individual to achieve the vision of peace in our time.
Translated by David Toman
Edited by Sharon Tseng
This content is sponsored by Naturally Plus
---
Additional Reading
♦ An American Vegetarian in Taiwan
♦ Serving Clients Like Starbucks and Nike, Arthur Huang Makes Recycling Popular
♦ Life in Taiwan is Too Sweet to Be Healthy