Putting a Price Tag on Waste
Our Idea of What Makes a Company Successful Needs to Change
精華簡文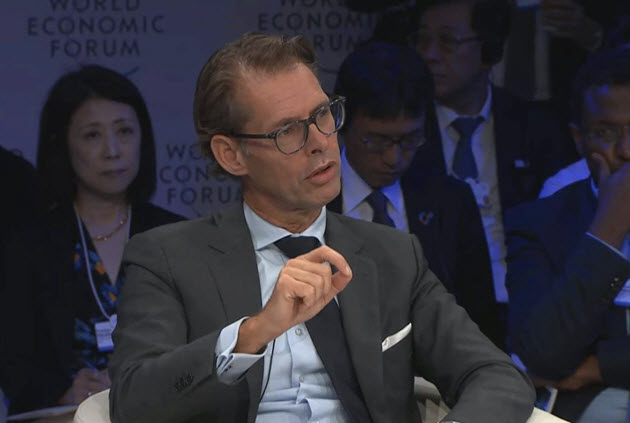 Source:WEF
According to Dimitri de Vreeze, a member of the managing board of Dutch health, nutrition and materials company Royal DSM, valuing the success of a company by profitability and growth is outdated. He argues that successful companies need to consider social and environmental responsibilities as well as their profits.
Our Idea of What Makes a Company Successful Needs to Change
By Joe Myers
web only

What makes a company successful? Profitability? Growth? Maybe both.
But this, according to Dimitri de Vreeze, a member of the managing board of Dutch health, nutrition and materials company Royal DSM, is an outdated approach to doing business.
As he explained during the Climate Technologies session at the World Economic Forum's Annual Meeting of the New Champions in Tianjin, successful companies need to consider their social and environmental responsibilities as well as their profits.
This means focusing on the triple bottom line of "people, planet and profit", and taking "a holistic view of what you deliver to the world," he said, referring to the vast amounts of waste that businesses generate.
Waste Should Have a Price
So how can we reduce waste?
By making it expensive, de Vreeze suggested. Today, only 9% of what we produce is "circular", he said. That means the remaining 91% is incinerated, sent to landfill or disposed of elsewhere. "That is unacceptable and has to change."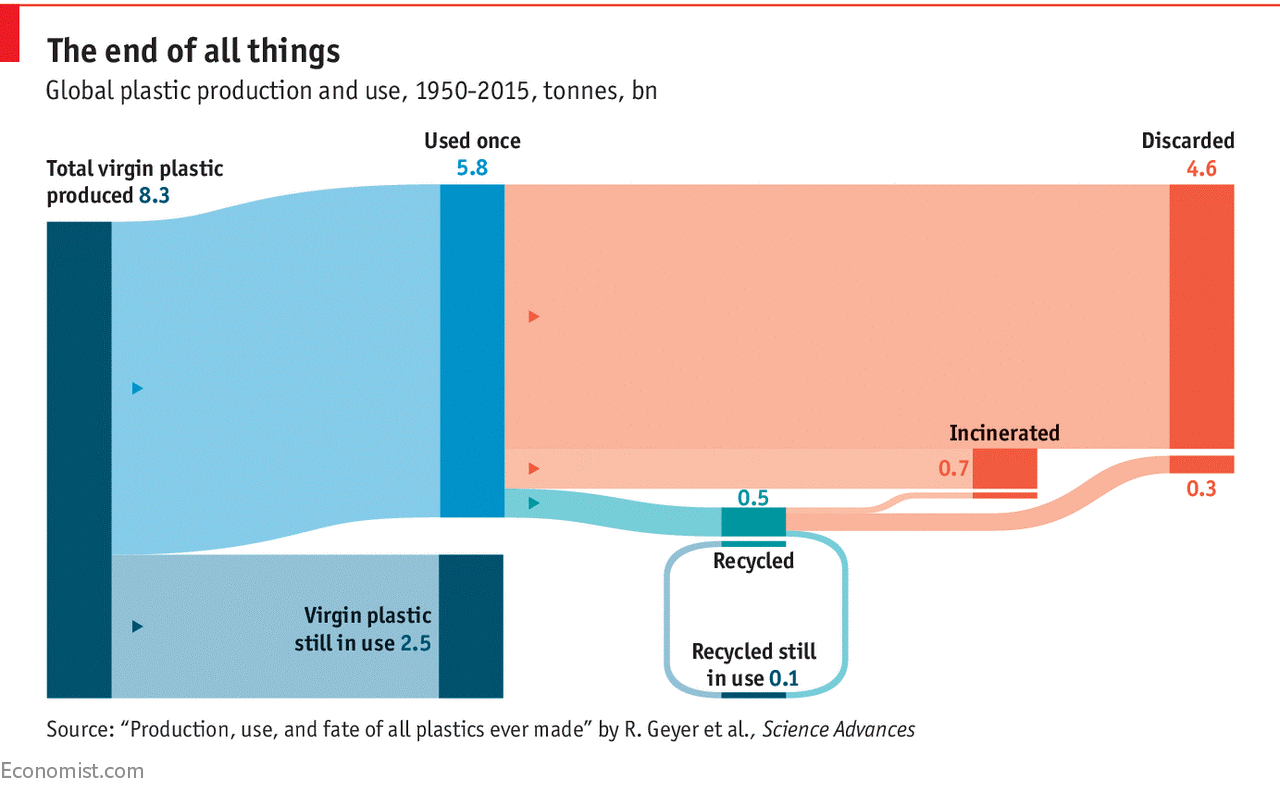 But paying for waste would require a shift in mindset: we'd have to change the way we think about economic value.
If we had to pay to create waste and carbon pollution, then climate-friendly innovation would increase and clean energy sources would become more attractive to businesses, argued de Vreeze.
Charging Polluters
Carbon pricing systems charge emitters for their carbon pollution, typically through a tax or an emissions-trading scheme.
The cost is designed to persuade polluters to reduce their emissions. And following the UN's COP21 climate change conference, where global leaders announced a carbon pricing initiative, de Vreeze said there's been increased acceptance that this is the way forward.
In the case of the European Union's emissions trading scheme, the price has risen to above €20 (US$23). And continued price increases will drive change in economic thinking and behaviour, he argued.
Imagine being charged €20 for every bag of rubbish you send to landfill. "You'd probably do things a little differently, wouldn't you," he said.
Going Round in Circles
The bigger picture is the eradication of waste through a circular economy.
The concept is simple: no waste is produced because products are designed to be recycled, restored and reused; the use of toxic chemicals is eliminated; and energy comes from renewable sources.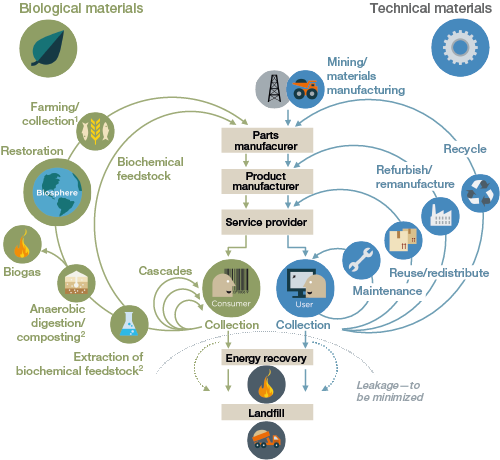 Image: World Economic Forum
This approach – a change from current linear models – will help us tackle climate change and reduce our impact on the environment. The problem though, as de Vreeze explained, is that just a small percentage of what we produce ends up in the circular economy. To remove waste from the economy, consumers, suppliers and governments will all have to work together.
But, if we could make it happen, this would be a huge step towards a more sustainable world.
DSM is a member of the CE100, the Ellen MacArthur Foundation's global engagement platform which involves academia, cities and governments, emerging innovators and corporates.
Edited by Shawn Chou
---
Additional Reading
♦ Embracing the Circular Economy: Don't Call Me 'Garbage'
♦ Taiwan's Sustainability Challenge: Time to Eat a Green Apple
♦ Taiwan Must Market Itself as a Global Steward of Green
Original content can be found at the website of World Economic Forum.
♦ Our idea of what makes a company successful needs to change. And it starts with making waste expensive
This article is reproduced under the permission of World Economic Forum (WEF) and terms of Creative Commons Attribution-NonCommercial-NoDerivs 4.0 Unported License ("CCPL"). It presents the opinion or perspective of the original author / organization, which does not represent the standpoint of CommonWealth magazine.