Sino-American Silicon Products Inc.
Cultivating 'Informal Channels' to Make Money from Green Technologies
精華簡文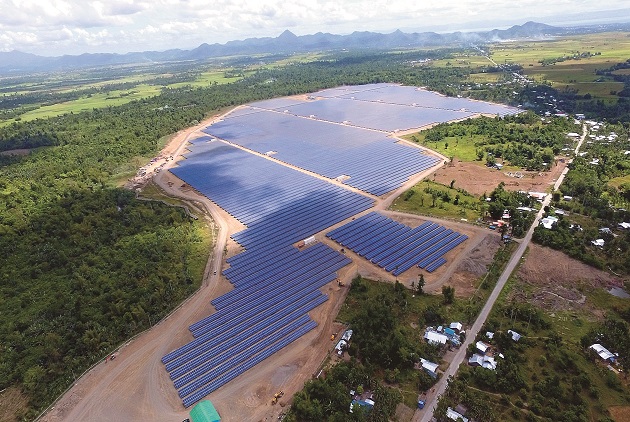 Source:Sino-American Silicon Products Inc.
Taiwanese solar power cell maker Sino-American Silicon Products Inc. was able to win a lucrative contract for a solar power plant in the Philippines because it made efforts to build trust with the locals.
Cultivating 'Informal Channels' to Make Money from Green Technologies
By Kwangyin Liu
From CommonWealth Magazine (vol. 604 )


The central Philippine island of Leyte, where U.S. General Douglas McArthur landed with his troops during World War II, is only an hour's flight from the capital of Manila. Here, Sino-American Silicon Products Inc. (SAS) has built a solar power farm that covers an area of about 72 hectares and generates 5.9 GWh of electricity per month, enough to meet the power needs of 20,000 Taiwanese households. Each of the more than 80,000 solar panels used in the plant was made in Taiwan.

Despite scorching hot temperatures, Frank Huang, president of SAS Sunrise Inc., is neatly dressed in a formal suit as he supervises young engineers during maintenance work at a transformer station. "As a solar energy provider, we are very optimistic. We are very happy whenever we see the sun come out," says Huang.

The Leyte plant is the first SAS solar energy project outside of Taiwan and part of its global expansion strategy and efforts to vertically integrate its business. Huang heard in 2014 that the Philippine government was opening up investment in solar power to foreign investors in a bid to curb carbon emissions and alleviate electricity shortages.

Consequently, SAS founded SAS Sunrise Inc. in a joint venture with local shareholders, covering 30 percent of the US$90 million investment with its own capital and 70 percent with bank loans. Moreover, the company had a decades-long track record in solar power generation technology, which helped it land the deal for the 50-megawatt plant, at the time the largest solar power project in the Philippines.

Construction for the plant began in 2015. In April of this year it reached full capacity, and it was connected to the grid in May for commercial operation. The plant is expected to generate almost NT$400 million in revenue every year, which translates into an annual return on investment of more than 10 percent. SAS expects to recoup its investment within seven to eight years. Under a 20-year feed-in tariff contract, the company will be paid NT$6 per kilowatt hour, 20 percent more than in Taiwan.

Price-Performance Ratio

Huang laughingly points out that he is "half Filipino" given that he has lived more than half of his life in the Philippines.

Huang, who was born in 1965, came to the Philippines with semiconductor industry under the "Go South" policy of the 1980s when he was only 23.

Why did he decide to remain in the Philippines instead of returning to Taiwan to move up the management career ladder? "Here you can discuss the future development of the nation jointly with lawmakers. In Taiwan this would be hard to achieve," Huang says. He is very excited about business prospects because the Philippines today resembles Taiwan some twenty years ago, with many opportunities to participate in infrastructure development and build the nation's future.

Competition for infrastructure projects in Southeast Asia is very fierce. Unlike their competitors in China, Japan and South Korea, Taiwanese small- and medium-sized enterprises do not enjoy financial backing from the government. So how was SAS able to secure the lucrative solar power plant project amid such stiff competition?

The most important reason is that Taiwan can take advantage of its competitive advantage in solar power generation, in that it boasts a much better price-performance ratio than German or Singaporean competitors.

Huang explains that SAS benefits from vertical integration, which enables the company to make all products and deliver all services along the supply chain such as ingots, wafers, solar cells, solar cell modules as well as building and operating entire plants. SAS mono crystalline silicon solar cell panels have higher energy conversion efficiency than competing products. A panel with just 60 cells can generate up to 310W electricity, while Chinese panels require 72 cells to produce the same amount of electricity.

Huang is very proud that every single solar panel used in the Leyte plant was manufactured in Taiwan. "The National Grid Corporation of the Philippines has said this is the best power station they have ever seen; it is not just stable but generates even more electricity than originally projected," Huang points out.

Local Interaction

Moreover, Taiwanese companies and private civic groups have been cultivating contacts in the Philippines for many years. These informal channels helped Taiwanese entrepreneurs build trust with the Philippine government.

The Taiwanese Chamber of the South Philippines, for instance, has been inviting former Philippine President Fidel Ramos for eight years in a row to visit Taiwan for a golf tournament named after him. Dozens of business people and political figures usually join the ex-president's entourage to gain a better understanding of their neighbor to the north.

Since Ramos' father served as ambassador to Taiwan in the 1980s, he has always been a friend of the island.

Aside from socializing and networking with politically influential people, SAS also supports religious charities. Huang is one of the founders of the Philippine chapter of Taiwan's Buddhist lay organization Tzu Chi Foundation. Its work in the Philippines focuses on helping the poor and providing medical assistance. Leaving aside charitable endeavors, networking through social organizations also helps leave a good impression with local officials.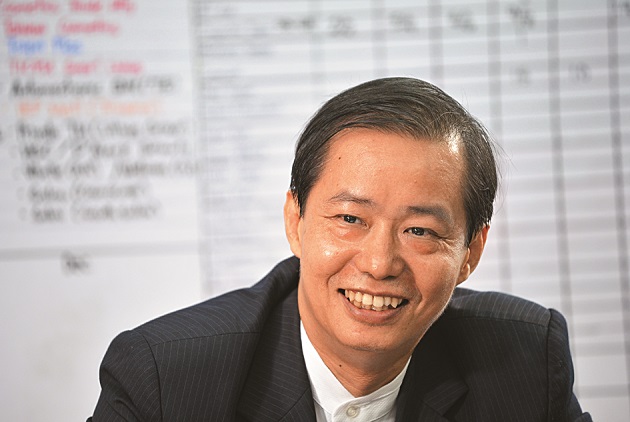 Frank Huang, president of SAS Sunrise Inc., believes that soaring Philippine infrastructure needs provide great business opportunities for Taiwanese companies.
When typhoon Haiyan devastated the Philippines in 2013, Tzu Chi helped with more than 100 volunteer medical consultation trips. Tzu Chi also helped rebuild a church in Tacloban that the typhoon had destroyed. The SAS solar power plant is located only a dozen kilometers away from the church.
Huang points out that infrastructure construction is highly correlated with national laws and regulations, which means that investment risk differs from nation to nation. Indonesia is also pushing renewable energies and will offer even higher feed-in tariffs than the Philippines. SAS is therefore considering forming a photovoltaic team that would pool the expertise of Taiwan's solar power solution providers for expansion in overseas markets.
Don't Copy Taiwan
With regard to managing a company abroad, Huang warns that efforts to replicate the Taiwanese way of doing business are doomed to failure. "If I send SMS with requests to employees after work or during the weekend, I need to first apologize because I am disturbing their free time," Huang explains. "It is one thing for me to work overtime, but to feel that it is self-understood that employees put in overtime is another," he adds.
Moreover, Filipinos do not like to be shown up in front of others. If a Filipino employee does not show much of a reaction during meetings, this means that he feels the task at hand is difficult to implement. Over time, Huang therefore learned to ask his employees to summarize the key points at the end of project meetings in order to confirm that everyone was pursuing the same direction and goals. "It is necessary to let them spell out the difficulties but also to leave them an opportunity to back out of an embarrassing situation," says Huang.
Huang studied applied physics in college and later worked in electronics contract manufacturing and semiconductors before tackling the green energy sector. Huang's career shift epitomizes the change in Taiwan's role in the global industrial value chain. "You need to constantly adjust your ability because every industry has its life cycle," he says.
Translated from the Chinese by Susanne Ganz
---