The Only Taiwanese Survivor in China's Eat or Be Eaten Startup World
How to Build the Biggest Cross-strait Event Platform
精華簡文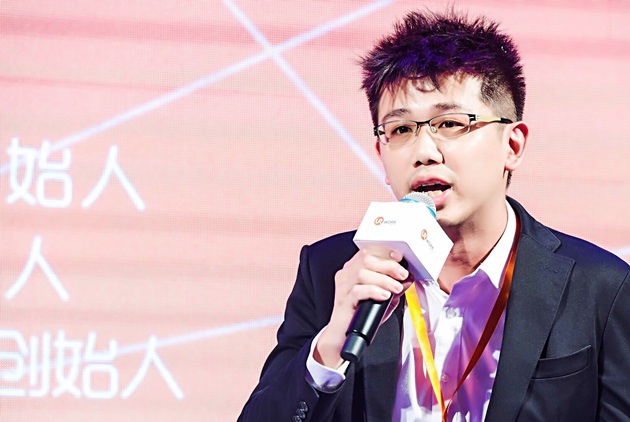 Source:CW
In the startup scene, advice is typically given to avoid creating a platform because conditions are harsh and survival prospects slim. But John Sie, a former Hon Hai/Foxconn Technology Group employee, along with a fellow student founded software-as-a-service platform Accupass. Their startup not only managed to survive lethal competition in China where Internet startups go bust in droves, but Acupass even evolved into the biggest cross-strait event-hosting platform. How did Sie achieve this formidable feat?
How to Build the Biggest Cross-strait Event Platform
By Elaine Huang
From CommonWealth Magazine (vol. 649 )

Many startups that boomed along the rise of mobile Internet more than a decade ago have vanished from the scene. Sie, a graduate of National Taiwan University of Technology, co-founded electronic ticketing platform Accuvally Inc. with his schoolmate Benjamin Lo at the incubation center of National Tsing Hua University in 2009. Since then, it has not just managed to stay around but has grown into the biggest SaaS platform brand on both sides of the Taiwan Strait. The platform is known as Acupass in Taiwan, while its sister site in China is called Huodongxing.
Since 2012, Accuvally has been a favorite of leading venture capital firms such as Qualcomm and, DCM from the United States and Japan's Softbank. Last year, Accuvally completed its series A+ funding round, receiving capital from Japanese human resources firm Recruit, Chinese internet services conglomerate Tencent, and Chinese coworking giant UrWork. The company's market value is estimated to top 300 million renminbi (about US$47 million).
To date the company employs a total of some 100 people in China and Taiwan, generating NT$800 million in revenue. It hosts more than 50,000 events in Taiwan per year, roughly the same amount hosted in China in a single month.
"It seems that, of the Taiwanese startups that crossed into China at the same time as we did, we are really the only one to have survived," notes Sie.
How did Accuvally survive in the cut-throat environment of China's startup scene? Sie, who was born in 1981, worked for Foxconn in Shenzhen for two years as a product engineer before founding his own company. In 2011, less than three years after the company's launch, when Accupass had just been released in Taiwan, Sie decided to expand into China, defying the advice of many people who warned him against rushing things. Yet Sie, certain that the Internet was about to take off big time in China, decided to launch Huodongxing in Beijing's high-tech hub of Zhongguancun.
The first Chinese customer was China's biggest technical services platform for startups, cyzone. Back then, Sie landed a job from cyzone for a 100-person event. With a staff of just four people including himself, they had to mobilize all of their resources on the day of the event.
How to Establish a Business Model
As Sie navigated the Chinese market, he realized that the simple electronic ticketing website that Accupass developed in the beginning no longer sufficed. "If we kept running only an electronic ticketing tool, we would have been doomed," he says.
At the time, the Chinese Internet industry was taking off, with numerous event platforms such as Hudongba and Eventdove springing up, resulting in an excessively competitive environment. Chinese companies are particularly good at designing subsidies to force rivals out of the market. Huodongxing's biggest rival Hudongba frequently dished up subsidy schemes such as lowering transaction fees to engage its competitors in a price-cutting war.
Sie knew he couldn't win the subsidy game, so he went back to the basic nature of an event platform as "a business for humans." He felt that the key was meeting customers' demand for event management.
"Simple e-ticketing is not a killer application that only we can provide. By giving the event organizers and customers a full-fledged solution, our role evolved from being a simple tool provider to being a client partner," explains Accupass Asia-Pacific General Manager Freeza Huang.
Huodongxing reportedly holds a market share of four4 percent in China, which makes them the No. 1 among the Chinese event platforms. "This also means that the Chinese market has great potential. The platform is currently erecting its own moat and ecosystem," observes Charles Yen, co-founder of AAMA Cradle Program Taipei. However, switching the topic, Yen notes, "They also face challenges, namely how to establish a good ecosystem fast within the coming two or three years."
In China, copycatting of lucrative business opportunities, products and business models is very common. "If you want to run faster than the others, you must think one step ahead," remarks Sie, admitting that he does not let down his guard regarding the competition.
Riding on the latest big AI wave, facial recognition also became a hot item last year. Accuvally is already applying facial recognition to meet customer needs. The British Council Taiwan asked Accupass for, help, hoping to use facial recognition software to control access to events so that ticketed users would only have to show their faces to enter the venue.
"But the main point is still helping the customers find a good application scenario, not to force new technology on them," notes Sie.
For example, for last year's Future Commerce exhibition CTBC Bank asked Accupass to design visitor access to five booths via facial recognition, enabling customers to experience different services and at the same time completing loyalty point registration.
"Their product iteration is quite fast; overall, Accupass controls personal information data all the way through B-to-B-to-C cooperation," observes a Taiwanese startup scene coach.
Worrying about Survival Every Day
Since Accuvally's core values stem from event participants, it can promote events to its customers based on the big data collected via the Accupass and Huodongxing platforms.
"His determination is strong, which fits the Chinese market, and he is very down to earth," remarks Yen, noting that Sie played a crucial role in building Accuvally into what it is today.
"I have a strong sense of crisis. Every day I fear we might not survive until the next day," admits Sie who has the humility not to take his success for granted. Instead of resting on his laurels he keeps bracing for the next battle in the merciless China market.
Translated from the Chinese Article by Suzanne Ganz
Edited by Shawn Chou
---
Additional Reading
♦ Lesson Learned: Talent Trumps All
♦ From Hip Hop Icon to Tech Entrepreneur
♦ 'Young People Can, They Just Don't Have The Stage'