Editor's Pick
TSMC during and after Morris Chang's Leadership
精華簡文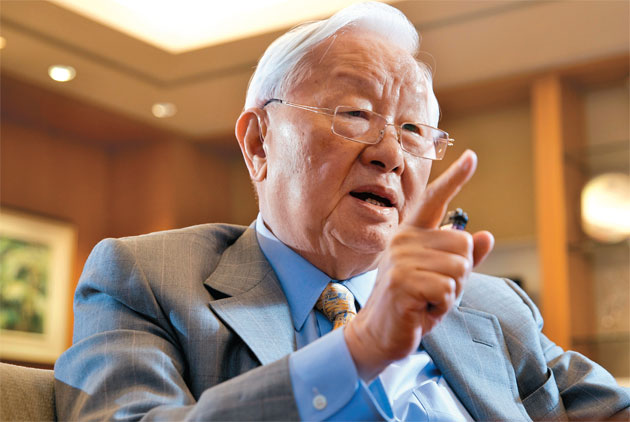 Source:Mingtang Huang
When Morris Chang returned as CEO in 2009, his first major decision was to double TSMC's capital cost to 5.9 billion US dollars, leading TSMC to create the 28-nanometer process miracle, to snatch away 80% of the market, and to win over Globalfoundries. With Chang at the helm, TSMC's stock price increased by 237% with a market value increase of NT 3.3 trillion. Yet, after seven years of legendary leadership, he vowed to make a clean break with TSMC in June. What will TSMC's future be without Morris Chang?
TSMC during and after Morris Chang's Leadership
By CommonWealth Magazine
web only


【The Battles】(2009-2017)

Fighting against Globalfoundries, Samsung and Intel, how was TSMC winning?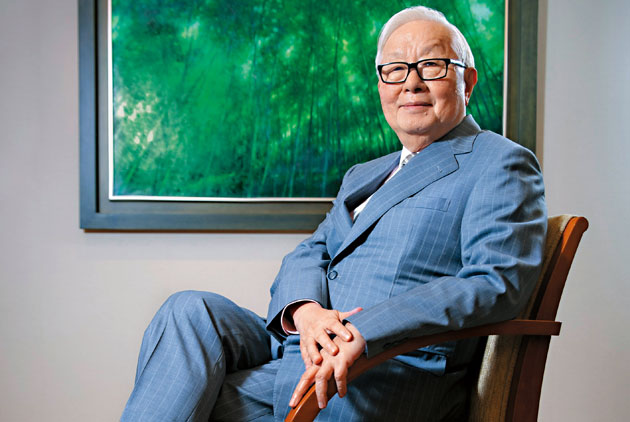 Morris Chang's Grand Alliance: TSMC Takes on Samsung
Its stock price soaring and profits at an all-time high, TSMC has mobilized a "Grand Alliance" to battle vertically integrated Samsung and Intel. In an exclusive interview, Chairman Morris Chang explains how.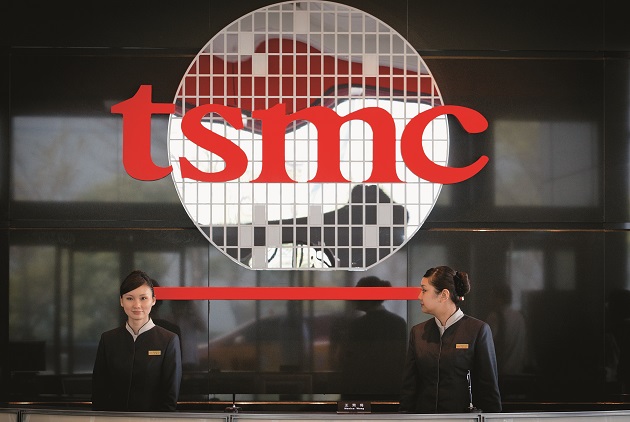 Since Morris Chang returned as CEO of TSMC in 2009, the company has fought off spirited challenges from its closest rivals regardless of the technology and seen its stock price soar. How has the semiconductor giant been able to sustain its success?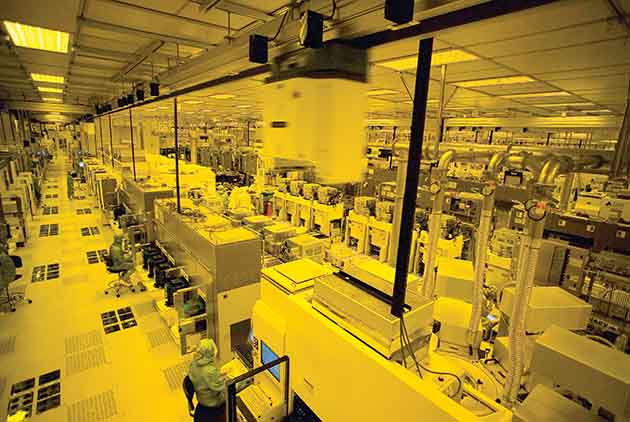 Closing in on Industry 4.0: Unveiling TSMC's Secret Weapon
Recognized as one of Taiwan's leading practitioners of Industry 4.0, TSMC has been able to maintain its pricing power in an age of plummeting component prices. What has been its secret weapon in achieving that?
【The Challenges】 (2017-2018)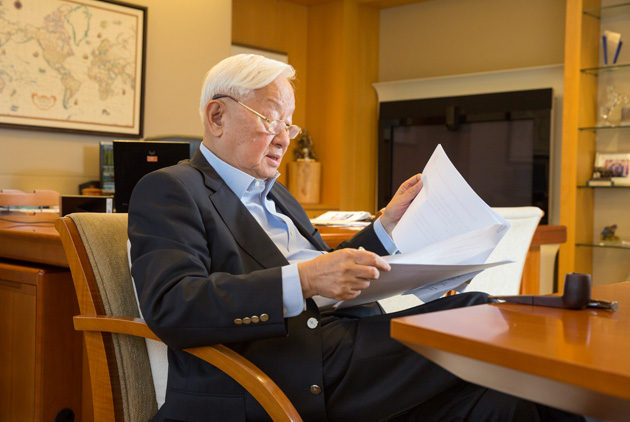 The TSMC Electricity Dilemma: Can Taiwan Power TSMC's Dream?
TSMC alone has accounted for about a third of the increase in Taiwan's power usage over the past five years, and a new technology is about to drive its electricity needs even higher. Can power-strapped Taiwan accommodate this semiconductor giant.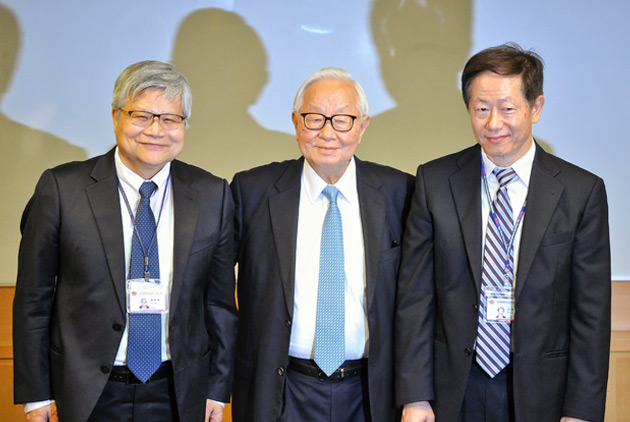 Morris Chang's 'Last Contribution': Resolving TSMC's Succession Dilemma
The face of TSMC for 30 years, Chairman Morris Chang, announced on Oct. 2 that he will be retiring in June 2018, and he laid out a succession plan involving "dual leadership." Can this new model really replace the semiconductor legend?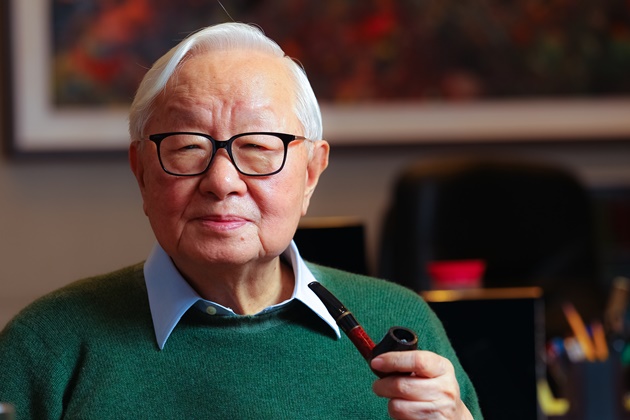 Morris Chang on his Retirement: Ready for a Clean Break with TSMC
TSMC's 86-year-old Chairman Morris Chang is vowing to make a clean break with TSMC after he retires in June. CommonWealth Magazine caught up with him to see how he feels about the company he's built and how he thinks it will fare without him.
【The Future】(2018-)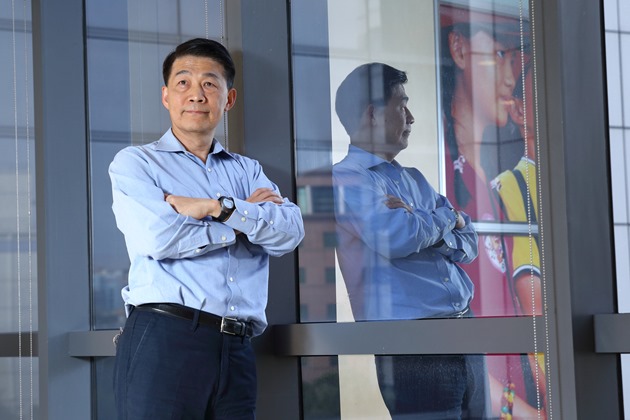 Snatching Apple Orders: TSMC's Unsung Weapon
When TSMC Chairman Morris Chang appeared at the Presidential Office in November 2017, he was not in the spotlight for a change. Instead, he watched and applauded from his seat in the audience as Douglas Yu, TSMC's R&D vice president for integrated interconnect and packaging technology, received an award from President Tsai Ing-wen.
It was the Presidential Science Prize, Taiwan's highest scientific honor, awarded once every two years...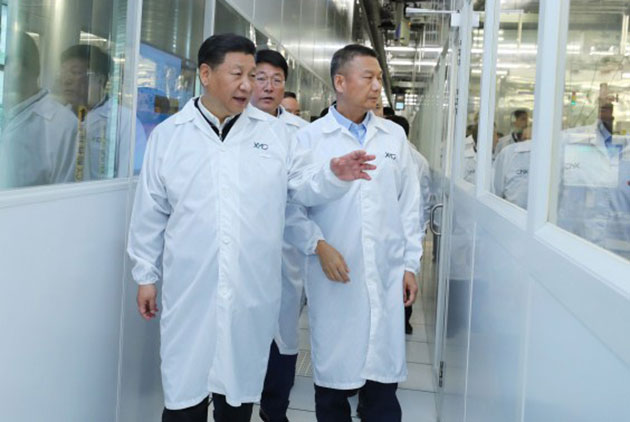 China's IC Ambitions: Big Money ≠ A Second TSMC
China has shown a willingness to do whatever it takes to become an electronics superpower, including trading market access for technology. But the strategy has so far fallen short in boosting leading Chinese wafer foundry SMIC. Why is that?
Edited by Sharon Tseng
Additional Reading
♦ Asus Chairman Jonney Shih Puts off Retirement Amid Bumpy Transition
♦ Synnex Technology Leverages 'Deep Cultivation' for Explosive Growth
♦ Microsoft's New AI R&D Center: Taiwan Lands the Prize